No Comments
Hidden Hand Brewery Operates Within Another Brewery | Both are Thriving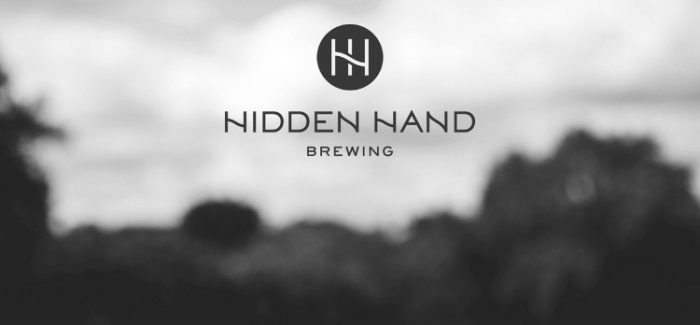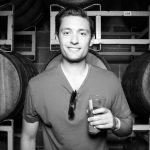 Illinois' Solemn Oath Brewery is ambitious. Founded in Naperville, the brewery continues to grow its presence through well-crafted IPAs and GABF medal-winning beers like their prestigious Lu Kolsch. Part of that strategic growth was opening up a secondary taproom in the brewery-filled Logan Square neighborhood of Chicago. The latest strategic venture is the establishment of their Hidden Hand Brewery operation, which exclusively brews IPAs and DIPAs inside the four walls of the larger Solemn Oath operation.
Creativity Brews Abundantly
Started in April of 2021, Hidden Hand has quickly fostered acclaim and eyeballs from many IPA drinkers in the city thanks to their ability to elevate their IPAs through creative brewing processes and new-age hop varieties combined with a focus on small batch, limited releases. And the buzz for the brewery—inside of a brewery—is only set to increase. 
"Frankly, they are the best IPAs that we make."
If you were thinking Solemn Oath Founder and CEO John Barley was talking about Solemn Oath's pillar End All and Snaggletooth Bandana IPAs, you'd be incorrect. That's how bullish Barley is about the IPA creations coming out of its Hidden Hand operation.
The origin of Hidden Hand came from Solemn Oath's persistent commitment to creativity. While the main brewery focuses on a variety of different American styles, Hidden Hand offered the brewery an opportunity to flex their creative muscles when it came to IPAs. The operation was founded by Solemn Oath's director of operations, JD Vander Veen, with an intention to lean in on elevating new and exciting hop variations and combinations to create new and inventive IPA variants like their Moving Low DIPA from "Season 1" of their release schedule, which elevates the unique hop profiles of Citra and Calypso hops. 
Finding an Identity
Defining the niche that Hidden Hand operates within the larger Solemn Oath business is a tough one. According to Barley, Vander Veen works collaboratively with a small Solemn Oath leadership team to gain alignment on the concepts, branding and beer strategy for the Hidden Hand offerings. After that, it's all about execution, where Vander Veen and his brew team are able to flex their creative muscles. "JP has to utilize his wealth of skills and knowledge to execute exactly what his vision for the beer is. It is awesome to see him work," said Barley.
Barley also made it clear that Hidden Hand isn't a space for things to try and fail—it's about executing and delivering great IPAs that can sit on the same stage as some of Solemn Oath's more well-known offerings. Being a part of the operation of Solemn Oath Brewery (SOB) means that Hidden Hand is expected to deliver beers that reflect well on the entire brewery and the brewing reputation they've earned. "As brewers, attention to detail is paramount and on the IPA side for SOB, Hidden Hand is considered the big leagues. It exists to show you what we can really do," said Barley. 
Brewery Inside a Brewery
The benefit of starting a new brewery inside of an already growing brand is the halo effect Hidden Hand receives in branding, exposure and distribution. Solemn Oath self-distributes the Hidden Hand offerings at their Logan Square taproom. They also distribute through a select amount of local beer bars and bottle shops that Solemn Oath has identified as their "Original Hidden Hand Champions," which includes the likes of Olympic Tavern and Beermiscuous. The freshness required to get the full effect of these IPAs means that Solemn Oath has to trust these 'champions' to store and serve these IPAs the right way—and in the right time period—to ensure optimal freshness. 
So far, Hidden Hand has established a limited release strategy that focuses on "Seasons," through which the brewery will concept, create and brew a small set of IPAs to strategically distribute to eager beer fans. Season 1 featured six releases, including Moving Low and Go Chasing IPA. So far in Season 2, Hidden Hand has released two beers, Prisms of No Color IPA, brewed with Citra, Vic Secret, and Galaxy hops, and Passioned Pastel DIPA, which boosts the traditional Mosaic and Citra hop layout with an extra addition of Centennial, Amarillo, and Chinook. 
The Logan Square Taproom
The success of Hidden Hand is intertwined with the business it generates at Solemn Oath's Logan Square taproom, which is the brewery's primary operating outpost. Having a new beer brand devoted specifically to this physical location gives Solemn Oath an added measure in how the beer is controlled and presented to consumers. "We know exactly how the beers were handled, we are presenting in glassware we feel is appropriate and we have the knowledge to dive deep on hops and flavors for those that want to," said Barley. 
Having been to this taproom a few times, I can definitely resonate with the welcoming vibe and great beer selection it offers. You won't find TVs or bar food, but you will find great IPAs—from both Solemn Oath and Hidden Hand—along with other unique offerings like their kiwi Berliner Weisse and barrel-aged cocktail-inspired offerings. Oh, and it's hard to beat a $4 Kolsch that's the same price on a Wednesday afternoon as it is on a Saturday night. "[The taproom] is a great pedestal for Hidden Hand in the city, and we can't wait to see what that community evolves into."
10/10 would stop @solemnoathbeer's Still Life again. Hard to beat a $4 Kolsch. pic.twitter.com/yxphxZdtF9

— Taylor Laabs 🍺 (@TaylorLaabs) July 3, 2021
With a handful of months in operation under its belt, it's tough to tell how big the Hidden Hand brewery will get. That said, Barley seems set on the potential this newfound brewery operation can offer to the larger Solemn Oath brand and to beer drinkers across the Chicago area. 
"The feedback has been incredible…from customers, retail partners, and other brewers," said Barley. 
A Vision
What's the end goal? Barley says his main operating principle is simplicity. Let the beers do the talking and the flavors liven up the tastebuds and conversation. Hidden Hand has tough competition in the local area given the world-class IPAs being produced by many other local breweries, but he sees that as more of an opportunity than a downfall. Hidden Hand looks to embrace the uniqueness of the Chicago-style IPA while also letting its offerings be influenced and inspired but some of the other esteemed IPA brewers found around the nation. 
"We love it. The various processes that JP and his team have honed in over years of experience are what are on display with Hidden Hand. We are using it as a vehicle to not only make our best Chicago-style IPAs, but also to show people our version of what is going on with IPAs across the country," said Barley. "We will use an entirely different process to get exactly the flavor, aroma, and profiles we're looking for within the IPAs of Hidden Hand. It takes discipline, creativity, and rifle focus. It is a hell of a lot of fun."
Cheers!
Feature image courtesy of Solemn Oath Brewery
---