No Comments
Vinyl & Beers | Milli Vanilla-i and Other Tales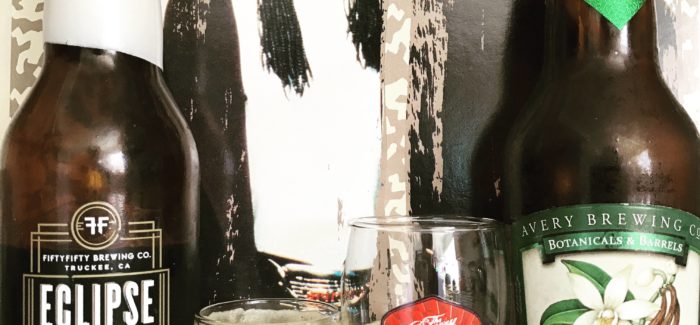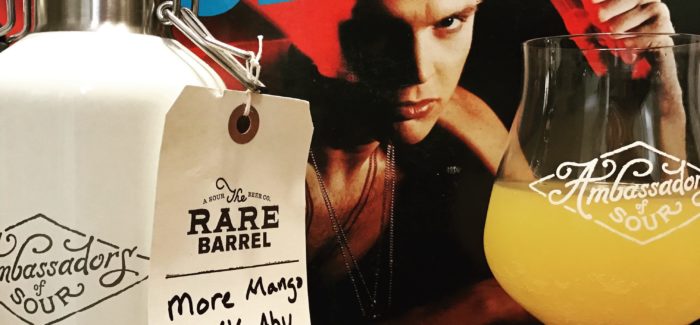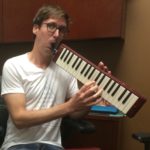 As with all great vices, we tell ourselves that as long as we are contributing something positive to the world, then we can indulge our heart's desires. At least that is what I have convinced myself with Vinyl and Beers, that I can drink as much beer and buy as many records as I deem necessary for the sake of beauty. Being fully committed to my art, I pair a record from my collection with every beer I drink at home, and these are their stories. DUN DUN.
Milli Vanilla-i Challenge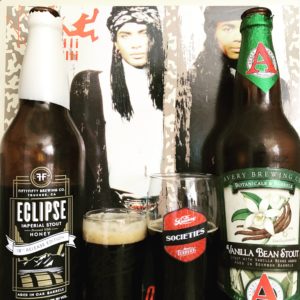 Vanilla beers have been the cat's meow lately. When bottles of Fundamental Observation are going for $300 a pop on the black market, it's natural to start looking for some alternatives that won't treat your wallet like it was overbooked on a United flight. The search led to this Milli Vanilla-i challenge, pairing two stouts found easily at my local shops that highlight everyone's favorite bean pods.
The oak-aged Fifty Fifty Eclipse was around double the price of the bourbon-aged Avery Vanilla Bean Stout, and the major difference between the two comes from the barrels from which these two resided. The wood makes for an interesting beer, but mutes the vanilla like it was the 50th repeated line in a live performance of "Girl You Know It's True." In contrast, the bourbon barrels with the Avery promote the vanilla bean like it was a member of the Ball family and this beer was a lottery prospect. I preferred the Avery because the cost of entry stifles my bank account's tears a little, and I like my vanilla like I like my x-treme 90s cartoon characters- totally in your face. And in case you missed the early 90s and your only experience with lip syncing is a lesser Simpson sister, take a look at the downfall of everyone's favorite German pop duo:
---
In the Midnight Hour, She Cried More, More Mango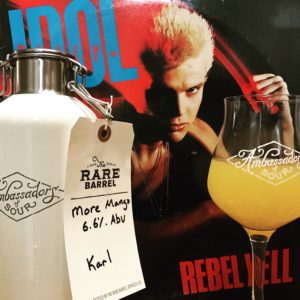 Recently I made the trip up to Berkeley, CA, a dangerous place for me, not in the Milo Yiannopolis way (I hope I'm not nearly as repugnant), but in that there is a smorgasbord of vinyl shops and The Rare Barrel. The RB has its connections down to SoCal, and I've enjoyed their beers for years and there are fewer finer purveyors of sour sips.
This draft only gem, More Mango, is the best mango beer I've had, doing what Rare Barrel does best by combining an exceptional base with a fruit ingredient in perfect balance. I get lots of mango without this being mango juice, and the tartness and carb turn this into a fancy mimosa. This is one of those dangerous beers that will convince you that drinking sours before noon is perfectly ok, and all of a sudden it's 1:30 p.m. and your stumbling through a park ruining someone's quinceñera. As for Billy Idol, his cameo in The Wedding Singer goes down as one of the all-time best musician movie cameos.
---
Firestone Walker Makes Me Feel Like Dancing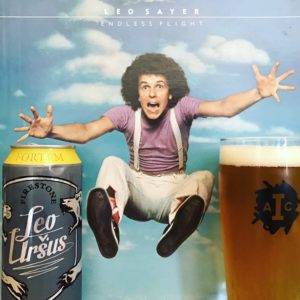 Once upon a time, I used to work for a large coffee chain; dropping lattes like they were Drake mixtapes. During that time, a Firestone Walker distributor used to regularly fuel up in our shop. With a generosity rarely seen in Trump's America, this distributor would barter a 64 oz. coffee fill-up (yes, a gallon of coffee) for a case of beer. My 21-year-old pallet did not fully appreciate this benevolence, and for years I took Firestone's quality for granted, often drinking these beers in the single digit hours of the morning after a heroic run on the beer pong table. Saying I did not treat these beers with the respect they deserved would earn me a gold star in understatement for the day.
After opening a taproom five minutes down the street from my abode, I've been able to indulge in more of Firestone's library, and everything is top notch. Their barrel program, both strong and sour ales, is like the Walter Cronkite of the beer world- strong, consistent, and will put me at ease during turbulent times of liquid consumption. One of the newer releases has been the first in a series called Fortem. Billed as an unfiltered IPA, this walks the wobbly tightrope between east coast and west coast IPA styles, and finds a happy/hoppy balance between the two. Not chewy like a Treehouse, and not 100-IBU clear, brown water, I found this to be a good casual drinker. The fact I could pick up four packs at Trader Joe's was another plus. As for the album, "You Make Me Feel Like Dancing" is one of the happiest songs ever recorded. Don't believe me? Try not bop along to this one.
Until next time, remember as long as there is music, you never have to drink alone.
---