#FiftyFifty Archives – PorchDrinking.com
April 20, 2017 | Karl Kalinkewicz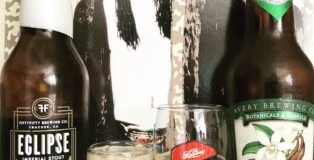 As with all great vices, we tell ourselves that as long as we are contributing something positive to the world, then we can indulge our heart's desires. At least that is what I have convinced myself with Vinyl and Beers, that I can drink as much beer and buy as many records as I deem necessary for the sake of beauty. Being fully committed to my art, I pair a record from my collection with every beer I drink at home, and these are their stories. DUN DUN.
August 16, 2013 | Nick Alfonse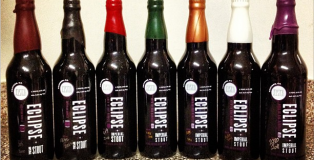 When in doubt, barrel-age it. With craft brewers from Tampa to Tacoma taking advantage of the burgeoning trend throughout the beer landscape, we've seen everything from calvados to tequila barrels make an appearance, with varying levels of success. Joining us for today's adventure in barrel-aged beers is Fifty Fifty Brewing Company's Eclipse Rittenhouse Rye imperial stout, a decadent treat hailing from Truckee, California just miles from Lake Tahoe.