No Comments
Ultimate 6er | Welcome to My House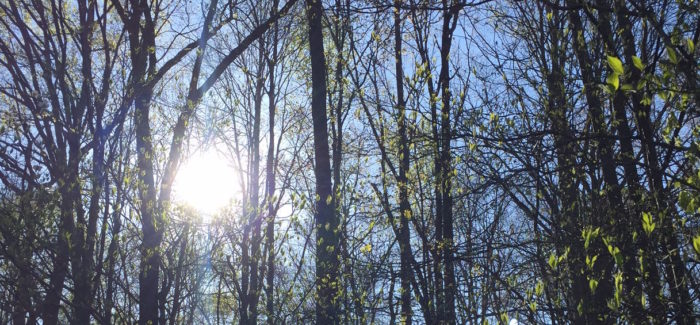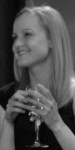 My husband and I recently moved from a tiny 2-bedroom basement apartment on Capitol Hill to a 4-bedroom, 3-bath home on a wooded lot in Virginia. It's been a whirlwind of changes and we're blissfully happy learning the nuances of a compost pile and how to repair a pool vacuum.
Luckily, what we didn't have to learn, though, was the importance of good beer over this past month. We've focused stocking our fridge mostly on regional beers, trying to embrace our new homestead. But really, we've just enjoyed many beers — and they were well, well earned.
Here's a Ultimate 6er for those of you moving into a new home, living the American dream.
The Session Ale to Drink While Unpacking
ABV: 4.65%
I feel like a broken record because I mention this beer once every other post. But when we see it at the grocery store, we buy multiple 6-packs. Lagunitas calls it a "fractional IPA" because it has the profile of an IPA without the ABV punch. It's magic. Obviously it's easy drinking and has just enough malt to round out the flavor. It carries citrus notes and a summertime white head with the pour. Crisp and enjoyable.
https://www.instagram.com/p/4uma34ngFY/?tagged=lagunitasdaytime
---
The "How to Assemble Furniture and Not Get in a Fight" Beer
ABV: 9.2%
It may feel like the world is ending when you are nearly finished assembling a headboard for your lovely new bed, only to discover it's the wrong size. This beer will nurse your wounds. On the Wings of Armageddon is an Imperial IPA was brewed with a single hop blend, Flaconer's Flight. It's not punch-you-in-the-face bitter, rather has a mellow tone that's rounded out by malt — it's crazy smooth for an Imperial IPA, causing you to drink and forget how much money you're spending at Home Depot.
https://www.instagram.com/p/BGVfhYJnMgQ/?tagged=dcbrau
---
The Pleases-Everyone Beer
ABV: 5.2%
You're going to have neighbors stop by and you're going to be pulled into new neighbors' BBQs. Without risking bringing an IPA to a saison-lover's house or grabbing a summer wheat for the person who relishes bitterness, grab this middle-of-the-road lager from the tried-and-true Devils Backbone. The Vienna Lager is found on every other tab in Virginia's bars; let's pray that doesn't change, but only expands with its acquisition by Anheuser-Busch. It was the first beer bottled by DB; it's mild, toasty and extraordinarily balanced. It offers little surprise, but sometimes that's alright. Landscaping a new yard or tackling a new work commute offers surprise enough for most weeks.
https://www.instagram.com/p/BGXiASeBM3b/?tagged=devilsbackbone
---
The Beer from the New Local Brewery
ABV: 5.4%
You've got to explore the new brew scene in your new town. On a rainy afternoon, we quickly fell in love with Heritage Brewing in Manassas. Opened in 2013, it's veteran-owned and 1 percent of every pint to various charities; they are focusing on The Unquiet Professional now, a 501(3) that supports Gold Star Families.
The Teddy is hoppy and fun. It's one of the brewery's first recipes and unsurprisingly, extraordinarily approachable — even to those of us who only sometimesgravitate toward hoppy craziness. Heritage says it was inspired by Theodore Roosevelt's "tenacious spirit and bold persona." The Teddy "leads the charge with an over the top carbonated head leaving you with a stache reminiscent of our very 26th president himself."
Plus, the can designs at Heritage are awesome, as are the T-shirts.
https://www.instagram.com/p/BBwIrm0y4TC/?taken-by=heritagebrewing
---
The Beer to Impress the Neighbors without being Obnoxious
ABV: Varies, but most beers are over 6%
Adroit Theory develops experimental beers, making one keg at a time. Though the Purcellville brewery has base recipes, its selections and taps rotate and you're unlikely to experience the same thing twice. They focus on barrel-aging, creating caramel macchiato milk stouts (Imagine Atrophy, ABV 7%) and rum barrel aged porters (BLVCK Celebration, ABV 9.99%). They do offer gentler beers, though, like Angel's Trumpet, a mango IPA (ABV 7.5%).
Their bottles are a work of art and bringing one out amongst friends is always a conversation starter. But you don't have to wait in lines to get Adroit's selections; the brewhouse is full of families, middle-aged homebrewers and 20-somethings who miraculously aren't hipsters.
https://www.instagram.com/p/BC3V0txzGyu/?tagged=adroittheorybrewing
---
The Best Beer with Pizza
ABV: 4.9%
Even if you're planning on using your beautiful, new kitchen to cook elaborate, Julia Child-inspired meals, you're still ordering pizza the first week you move in. And the week after.
This German-style pilsner from Pennsylvania's Sly Fox will give you plenty of bitterness to cut any greasiness. It is, though, still gentle enough to handle a margherita or Greek-inspired slice. (Pairing pizza with beer isn't always straightforward, as pepperoni is obviously different from barbecue chicken.)
The golden Pikeland Pils is bright, crisp and dry. It's ready for you to relax and relish in your hard work.
https://www.instagram.com/p/BC6OHG7wwqh/?tagged=slyfoxbrewery
---