No Comments
Atlas Wants Everyone to Get Rowdy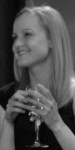 Atlas Brew Works announced on Tuesday that they are launching their first homebrew competition, in which they are asking brewers to try their best at imitating the essence of their signature brew, Rowdy (6.2 percent ABV, 61 IBU).
Logo courtesy of Atlas.
They will award the homebrewer who can "best mimic the flavor, aroma, and appearance" of Rowdy (become "Rowdy-ish," they say) with the chance to assist in brewing a batch of the beer at the brewery's facility in Ivy City. Rowdy is found on taps throughout DC and its a hop-forward rye ale; it was originally created from a homebrew recipe — so now the beer is coming full circle.
The competition will be Friday, April 10 at the brewery and is open to any amateur brewer of legal age. Brewers will need to provide samples on April 10 for the judges, who will be "industry professionals," led by Head Brewer Will Durgin.
Here is the recipe for Rowdy and interested parties should email Atlas at [email protected] for the official rules.