No Comments
Event Preview | 2018 Illinois Craft Beer Week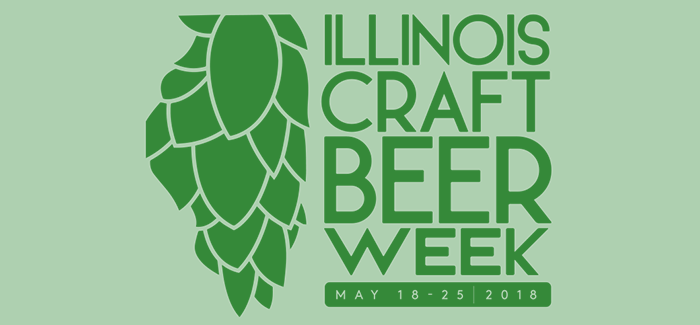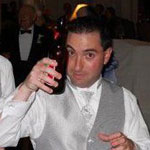 While it seems that Illinois is celebrating craft beer every week of the year, there's one week in May that is set aside to specifically recognize the role that the Prairie State is playing in the greater world of craft brewing.
Illinois Craft Beer Week, formerly known as Chicago Craft Beer Week, kicks off this Friday and runs until May 25 with tons of events everyday for craft beer lovers to enjoy. The name change was announced earlier this year and was designed to be more inclusive of the entire state of Illinois, and not just Chicago.
https://www.instagram.com/p/BiSlKNMAlqQ/?taken-by=ilcraftbeerweek
All over the state, there are events that will excite just about any beer drinker. From tap takeovers, to beer dinners, to festivals, there's plenty of fun to be had during this week-long celebration.
While some events require tickets, many of the events are free to attend, and you simply have to pay for the beer you consume. We've scoured the Illinois Craft Beer Week schedule and chose seven of "can't miss" events, which we've highlighted below.
Before we share we get to our list, however, it's important to highlight the two events that PorchDrinking.com will be hosting during this year's ICBW. On Tuesday, May 22, we've teamed up with Beermiscuous to highlight breweries from the suburbs. The event is free to attend, and you pay for what you drink.
The following night, we'll be reprising the Newbies & Freshies event that we started with Bitter Pops last year. This event highlights breweries that have opened in the state — or have begun distribution in Illinois — in the past year. This is a ticketed event and includes unlimited samples and a $10 credit for Bitter Pops' new self-pour system.
Now, on to some other great events you should put on your calendar!
The inaugural kickoff event for ICBW returns on a new night but with the same highly anticipated lineup of beers.
Typically held on Thursday night, the event moves to Friday night and isn't your typical beer festival. While many beer festivals have breweries pouring their staple beers, BUG highlights rarer beers and experimental ones that you typically would need to go to the brewery to get.
Expect the longest line to be for Mikerphone's Barrel-Aged Smells Like Imperial Bean Spirit. If More Brewing brings any Henna, expect that to kick quickly, too.
This is a ticketed event, and, at the time of this article's release, tickets are still available. 
Technically the new taproom opens on Friday the eighteenth, and to celebrate the brewery is holding a two day celebration. Assuming most people won't be able to make it on Day One if they're also going to BUG, we wanted to highlight the 2nd day of their opening celebration to give people a chance to welcome the newest brewery to the Illinois scene. This is the first brewery to open in the city of Oswego.
A super fresh beer has a flavor profile that differs greatly from a beer that's been sitting for even a few weeks. Believe us, we just tried 3-day old Zombie Dust alongside a slightly older batch – big difference.
The Hop Review's event held at Right Way Signs. Every beer at the event is required to have been packaged within the last five days. You won't find a bigger collection of fresher beers anywhere in the city.
Looking at this year's lineup, there are some can't-miss beers to try including Marz Brewing's Crazy Straws, Maplewood Brewery's Juice Pants IX and Pipeworks Brewing's Go Go Wongo Mongo. These are just a few that caught our eyes, but there will be so many more to try.
This is a ticketed event, and, at the time of publication, tickets were still available.
Venture to the city's South Side for this giant bags (AKA cornhole) tournament held in the parking lot of Horse Thief Hollow Brewery. Registration is open to the first 32 teams and costs $50 per team. Assuming good weather, this will be a great day of bags and craft beer.
Each team is guaranteed at least four games of bags, and, of course, there will be plenty of Horse Thief Hollow beer for purchase while you play. After all, you can't play bags without a beer in your hand, right?
The top three teams will all take home cash prizes, with the winning team receiving $500. Cash prizes are assuming 32 teams are registered.
After the event, the boards will be auctioned off, and all of the proceeds will go benefit local organizations around the South Side.
Registration is required ahead of time, and, at the time of publication, there were still team openings.
There are a lot of beer dinners that take place during ICBW, but the one at the new Empirical Brewery brewpub caught our eye because the food reviews have been really great so far.
Located northeast of Empirical's production facility, the brewpub that has been featuring some tasty looking dishes. The dinner is $60 and will be a four course meal, each paired with an Empirical Brewery. 
Chicago Tribune writer Josh Noel has written a book called "Barrel Aged Stout and Selling Out: Goose Island, Anheuser-Busch and How Craft Beer Became Big Business". In his work, Noel discusses Goose Island's sale to AB-InBev and how that has impacted the industry.
This free event will be held in the Brewer's Lounge at the Revolution Brewpub and will feature a live reading by Noel followed by a Q&A with former Goose Island brewers including Josh Deth from Revolution, Phil Wymore from Perennial Artisan Ales, and Claudia Jendron from Pipeworks Brewing.
While the event is free, space will be limited.
Last year, Chicago Craft Beer Week didn't have a closing event after so many years of ending with the Welles Park Festival. This year, that will change, and Good Libations to officially close out ICBW.
The event will be held right alongside the lake at Theater on the Lake and will feature stunning skyline views and a variety of tropical-style beers.
More than 60 breweries will be pouring at the event and small bites will be served as well. This event does require a ticket, and, at the time of publication, some were still available. 
Featured Image Credit: Illinois Craft Brewers Guild
---