No Comments
La Folie Returns to Cork & Cage for 20th Anniversary of New Belgium's Wood-Aged Sour Program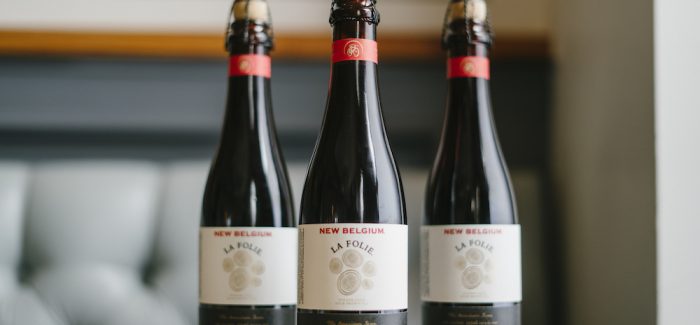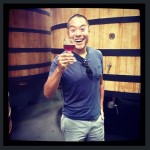 How does one properly pay homage to the predecessor that launched an entire movement? By returning to the basics. La Folie, New Belgium Brewing's Sour Brown blend, was the country's first commercially produced sour developed by Peter Bouckaert in 1999, and still features the oldest continuous souring culture in America. It has since gone on to earn multiple awards at the Great American Beer Festival and more importantly, inspired thousands of American brewers and beer drinkers to embrace barrel-aged mixed culture sour beers.
What began with nine oak barrels in 1997, leading to the purchase of four 60 hectoliter foeders, has since blossomed into New Belgium's prodigious wood-aged sour program that spans an entire warehouse now dubbed Cache la Foeder, or the Foeder Forrest. And in honor of the 20th anniversary of New Belgium's wood-aged sour program, America's fourth largest craft brewery by volume is returning to its roots by returning La Folie, the beer that started it all, back to its original cork and cage format, in 375-ml bottles.
This special 2018 edition of La Folie will also remain unpasteurized and bottle conditioned to further pay tribute to its old-world roots. This process shift means all bottles will feature live and active cultures, as well as naturally produced carbonation. New Belgium Specialty Brand Manager Andrew Emerton noted, "This process adds depth and a texture to the beer while brightening the overall carbonation."
La Folie is comprised of a blend of various batches of Oscar, New Belgium's Dark Sour base beer, which have seen barrel-aging anywhere between 1-3 years and is blended by Lauren Limbach, New Belgium's Wood Cellar Director and Blender.
This 2018 edition of La Folie will be released on May 27 at both brewery locations in Fort Collins, CO and Asheville, during their 20 Years of Sour party alongside the 2018 edition of Transatlantique Kriek and several other surprises. From there, La Folie will be available year-round in both taprooms, and bottles will be available for sale in select markets retailing at $10 a bottle. Find out more about New Belgium's 20 Years of Sour Celebration.
---