No Comments
Ballast Point Set to Open New Chicago Brewery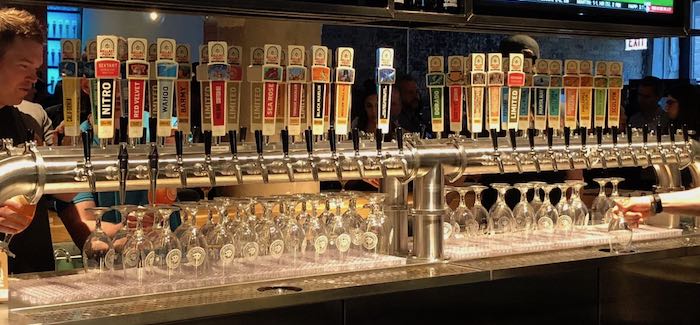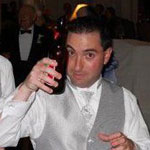 The West Coast meets the Midwest on Tuesday when Ballast Point Brewing Company opens its Chicago brewery in the West Loop neighborhood. The long-awaited opening adds another well-known beer name to the city's beer scene.
The thing to know about the new location in Chicago is that it's not just a pub. It will be a functional brewery. A three-barrel system will add experimental beers to the over 100 tap handles the brewery will feature.
A large and modern-looking space greets visitors when they walk in. There's a long wrap-around bar surrounding the endless wall of tap handles, where just about every Ballast Point beer is available. If you need a souvenir from your visit, there's plenty of merchandise to purchase from shirts to beer accessories.
Constellation Brands, which purchased Ballast Point for a billion dollars a few years ago, has their main office in downtown Chicago, so the opening of a Chicago location shouldn't be that surprising to those in the know. For those beer enthusiasts who are looking to spend a whole day in the city, the  new brewery will be just over a mile away from Goose Island's Fulton and Wood location.
In addition to a large dining and bar area, the space will also feature a rooftop that is set to open later this summer. With Ballast Point beginning distribution in Chicago in 2013, the new brewery will expand the San Diego brewery's footprint in the city.
While the beer will be the centerpiece of the brewery, there will be a full menu with a wide array of food being served. At the soft opening, small bites were passed and some of the notable offerings were cheese puffs and tri-tip tacos with fresh pico de gallo and guacamole.
Large TVs hang over the tap handles, which figure to draw a crowd during sporting events. With the close proximity to the United Center, Ballast Point should also be a popular spot before and after events.
There will be no shortage of beer offerings when the brewery opens. Known for their Sculpin IPA, Ballast Point will, of course, have it on tap alongside its pineapple and grapefruit variants. If IPAs aren't your thing, there will be plenty of Stouts, Porters, Wheat Ales and Lagers to try.
No matter what nautical-themed beer you want to go with when you enter the brewery, expect the new Ballast Point location to draw a crowd when it first opens. Whether or not it can keep Chicago's attention in an already crowded craft beer market is the question that still needs to be answered. Only time will tell.
Ballast Point Chicago
212 N. Green St.
Chicago, IL 60607
(858) 790-6900
---