No Comments
21st Amendment Brewery Celebrates 20 Years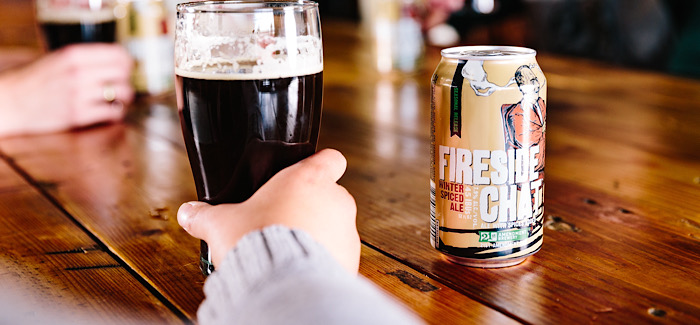 How many breweries have taken this route? Start as a San Francisco brewpub in 2000; add contract brewing in Minnesota to the mix in 2008; in 2015, when the time is right, build the first production facility in San Leandro.
Was 21st Amendment Brewery your answer?
21st Amendment Brewery celebrates its 20th anniversary this year. Nico Freccia and Shaun O'Sullivan opened their brewpub in the South Park neighborhood of San Francisco, just two blocks from what is now Oracle Park, home of the San Francisco Giants. I had a chance to talk to co-founder Nico Freccia to discuss their history, where they are today and how COVID-19 has impacted the brewery.
In the Beginning…
Twenty years ago, the craft beer landscape was a much different scene than today. According to Nico, San Francisco was supportive from the beginning–it didn't hurt being two blocks away from a premier baseball stadium.
Location is one thing, but you better bring the beer. One of the beers that helped put them on the map was Hell or High Watermelon. This is a crisp, refreshing wheat beer brewed with fresh watermelon; it screams summer. Based on Nico's homebrew recipe, it took a few years to make it to the pub's 12 bbl brewhouse. While it may not have been initially accepted or understood by some of the San Francisco craft beer stalwarts, the pub regulars often snuck in a pint in between IPAs. People caught on and the beer became a favorite. Today, a sub 5% ABV fruit-infused beer is what the people want and obviously the minds at 21st Amendment knew what the people really wanted. Who needs a hard seltzer when you can pick up a Hell or High Watermelon?
On to… Minnesota?
Nico and Shaun realized they needed to expand. Building a brewery was expensive. Craft beer might have been growing in popularity but in 2008, looking for money to expand was not an easy task. Instead, they found a brewery that wasn't brewing at full capacity… in Minnesota. They decided commuting to Minnesota to brew their beers at the Cold Spring brewery would be the right move.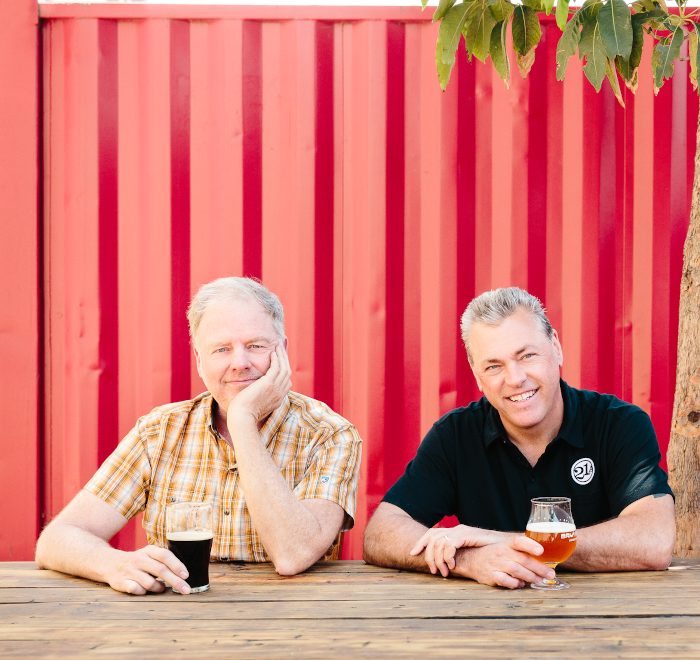 When 21st Amendment's production was based in Minnesota, you were more likely to find their beers on the East Coast than you would 400 miles to the south of their brewpub, in southern California. Some of that had to do with cost: It was cheaper to transport beer east. The other factor was market size. SoCal is a huge beer market and they didn't want to make that move until they knew they could meet demand. This made obtaining their Monk's Blood, an 8.3% Belgian Dark Ale, in SoCal a big deal.
Going Back to Cali
In 2014, they began construction on a $21 million production facility in San Leandro, about 20 miles away from the original pub. The former life of their future production facility was a Kellogg's manufacturing plant so the pair paid honor to the previous tenant and their tasty products with Toaster Pastry, the first beer brewed at their new facility.
Over the past two decades, 21st. Amendment has been able to grow and continually produce great beers. They now distribute to 30 states and, according to the Brewers Association numbers in April 2020, they were #29 in craft beer sales and #39 in overall beer sales. It's truly a testament to quality products and great business decisions along the way.
Challenges in the Time of COVID
2020 has brought many challenges. The impacts of COVID-19 have, and continue to be, wide-ranging; breweries are not immune. Bars and restaurants closing have meant breweries are losing tap handles and keg sales. While alcohol sales might be up nationwide, getting your share of the market is the new challenge. 21st Amendment has always focused on core brands and seasonals, giving them the ability to continue to brew and sell beer through traditional grocery chains and other store accounts. If COVID-19 wasn't enough of a challenge, the ensuing can shortage (or as Nico called it, "Can-Demic") was another blow. 21st Amendment, an early adopter of canning, has never bottled their beer so a shortage of cans is a major concern. Nico said he thinks the can shortage could continue to be an issue through July 2021.
While they have been able to maintain good sales during the COVID-19 pandemic, 21st Amendment is still looking to mix things up. In late November they introduced their Chalkboard Project. The first beer released was Hop Solo, a Galaxy-hopped Hazy IPA. While currently only available at their tasting room and pub, there is some talk of adding direct shipping of cans to consumers in California. Check their Instagram feed for more updates on this series.
While 21st Amendment's 20th year of brewing might have been one of the most unusual, it's great to see they going strong into their 21st year.
---