No Comments
Event Recap | 2019 Beer Under Glass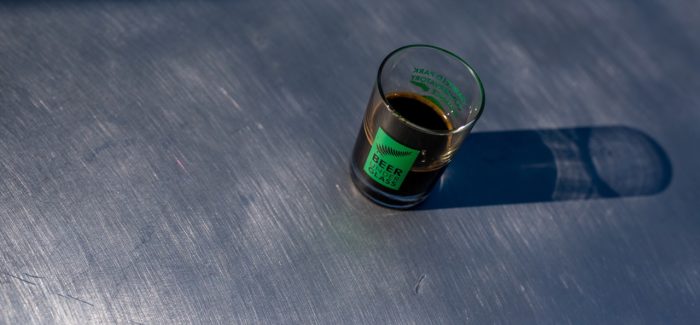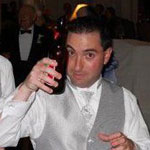 One of the most anticipated events on Chicago's craft beer calendar is Beer Under Glass (BUG). Put on by the Illinois Craft Brewers Guild, the event kicks off Illinois Craft Beer Week each year and brings together breweries from all over Illinois.
Taking place in the beautiful Garfield Park Conservatory, BUG continues to be a can't-miss event not only because of the number of breweries that attend, but also because the pour list is well beyond your typical beer festival.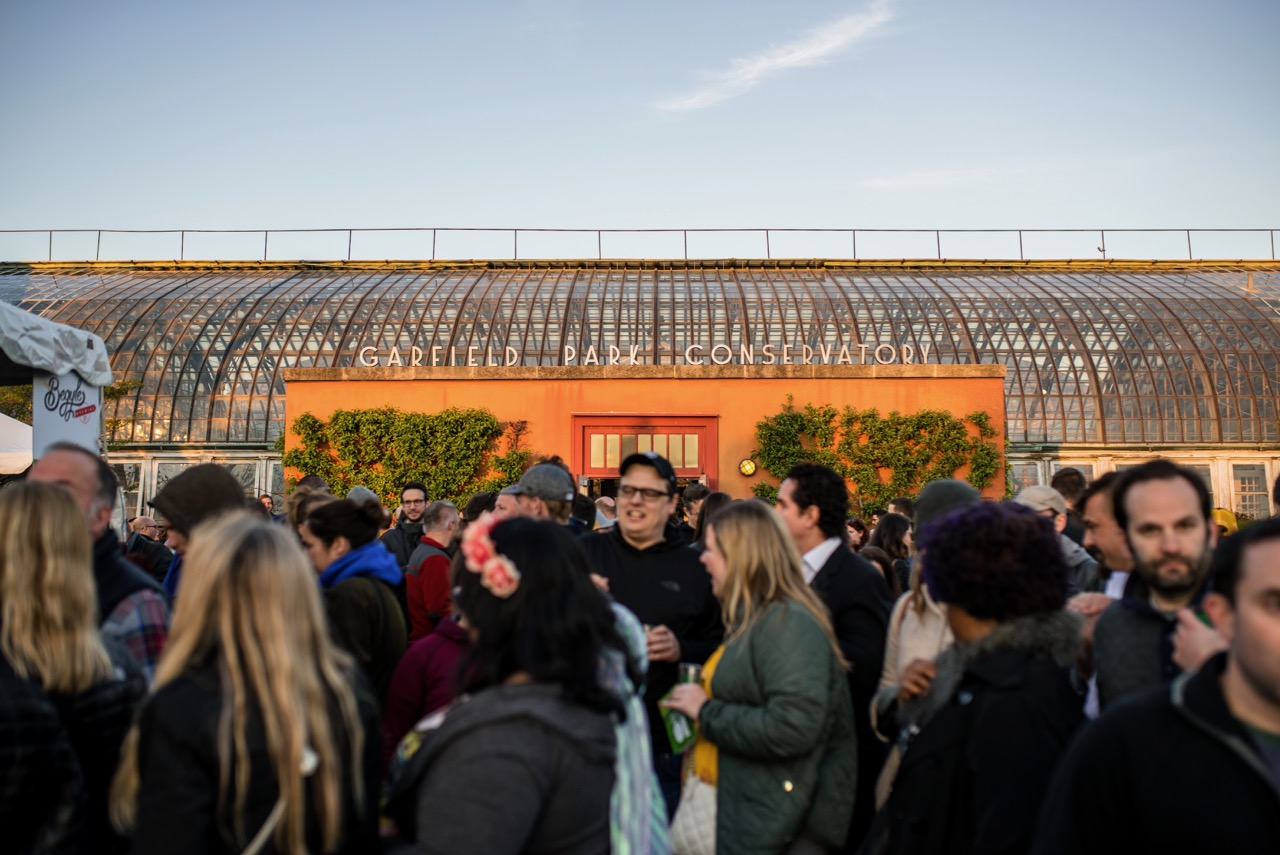 While the most heavily-touted beers from Mikerphone, More and Hop Butcher are available, BUG is also an opportunity to try out new breweries from outside of the city of Chicago that you don't have easy access to on a day-to-day basis.
As long as the weather cooperates, which it has over the past few years, the outdoor setting is perfect as the sun sets a couple of hours into the festival. Being outside, on the grounds of the conservatory, is one of the coolest settings for a beer festival around. With four main outdoor areas and scattered breweries pouring amongst the plants inside, it's a massive festival and while there are hundreds of people, it doesn't feel incredibly packed.
Friday, Not Thursday
This was the second year that BUG switched from a Thursday night to a Friday night. Since I couldn't make the festival last year, this was my first year experiencing BUG on a Friday; I'm a huge fan.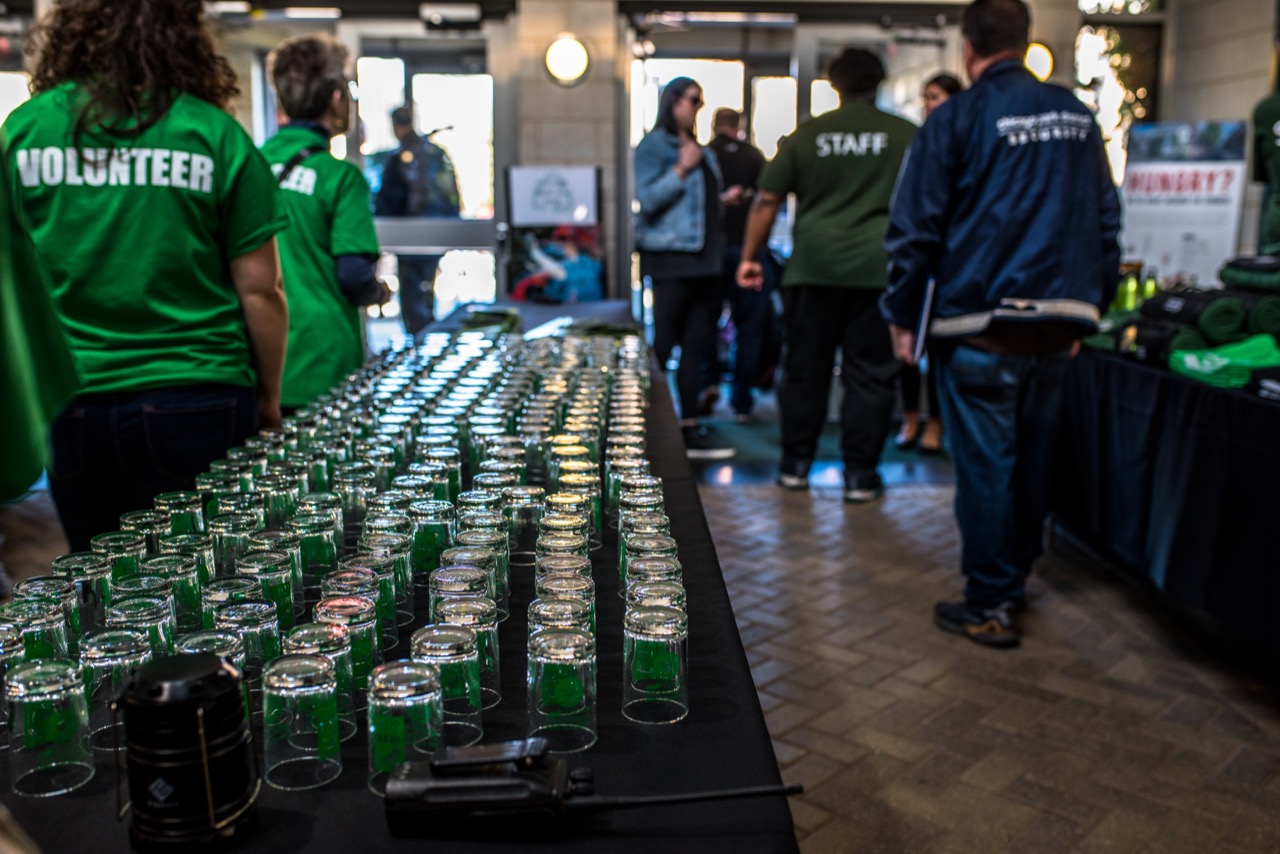 The Guild had already gotten positive feedback on the change and I'll add to that sentiment. A festival that not only has a ton of breweries to try but also some of the rarer beers on tap is going to elicit more sampling than at your standard beer festival. That being said, the next morning might be a little rougher and getting to sleep in on a Saturday (unless your puppy wakes you up at 5:30 a.m. to go out) is much more appealing than having to get up for work Friday morning.
I actually haven't heard anyone say they prefer Thursday to Friday, so it would be hard for me to see BUG going back to Thursday anytime soon.
Whalez bro
Some of the most hyped-up and touted beers are poured at BUG each year. Breweries like to showcase their beer at BUG since it is a premier event and festival-goers reap the benefits.
This year it should be no surprise that BA Imperial Smells Like Bean Spirit from Mikerphone, Peanut Butter Fudge Henna from More Brewing, and everything from Hop Butcher drew the largest lines.
Hop Butcher was the first brewery to be completely tapped out this year…again, no surprise.
There were some other breweries that had small but consistent lines throughout the night. Maplewood and Goose Island were two other breweries that had people waiting for their beer. But when you have a beer fest as big as BUG, lines aren't common simply because there is so much beer to try. 
Newbies
One of my favorite things about BUG is getting to try breweries I hadn't tried before. This year, there were three breweries specifically I wanted to try.
MyGrain Brewing Company, Lunar Brewing Company and 25 West Brewing Co. were all on my list to try at this year's BUG since not only had I never had them, but I also had never heard of them.
The breweries were pouring a variety of hazy beers and stouts (of course), but other styles as well, which was refreshing to see. Sometimes the new breweries at BUG can get lost in the shuffle of the more established breweries, so I always make it a point to seek them out.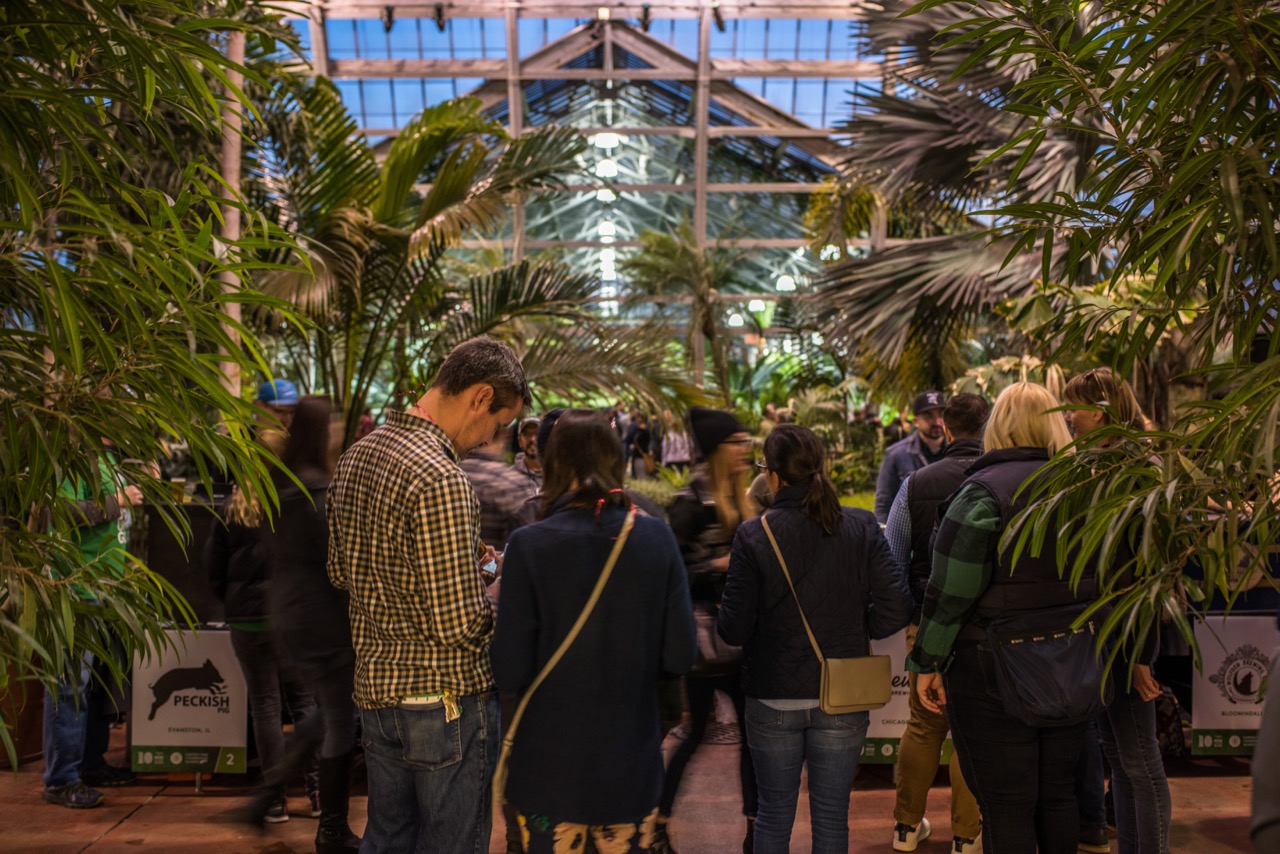 Who I Missed
There are so many breweries at BUG that there is simply no way you can drink beer from everyone. In the middle of the festival, sometimes you just forget to visit a brewery or you think you'll come back to them and you just don't.
The day after the festival I looked through the brewery list and couldn't believe that I missed some of my favorites like Cruz Blanca, Afterthought Brewing and Open Outcry. Honestly, I missed a lot more but those were the three that immediately stood out to me when going through the list.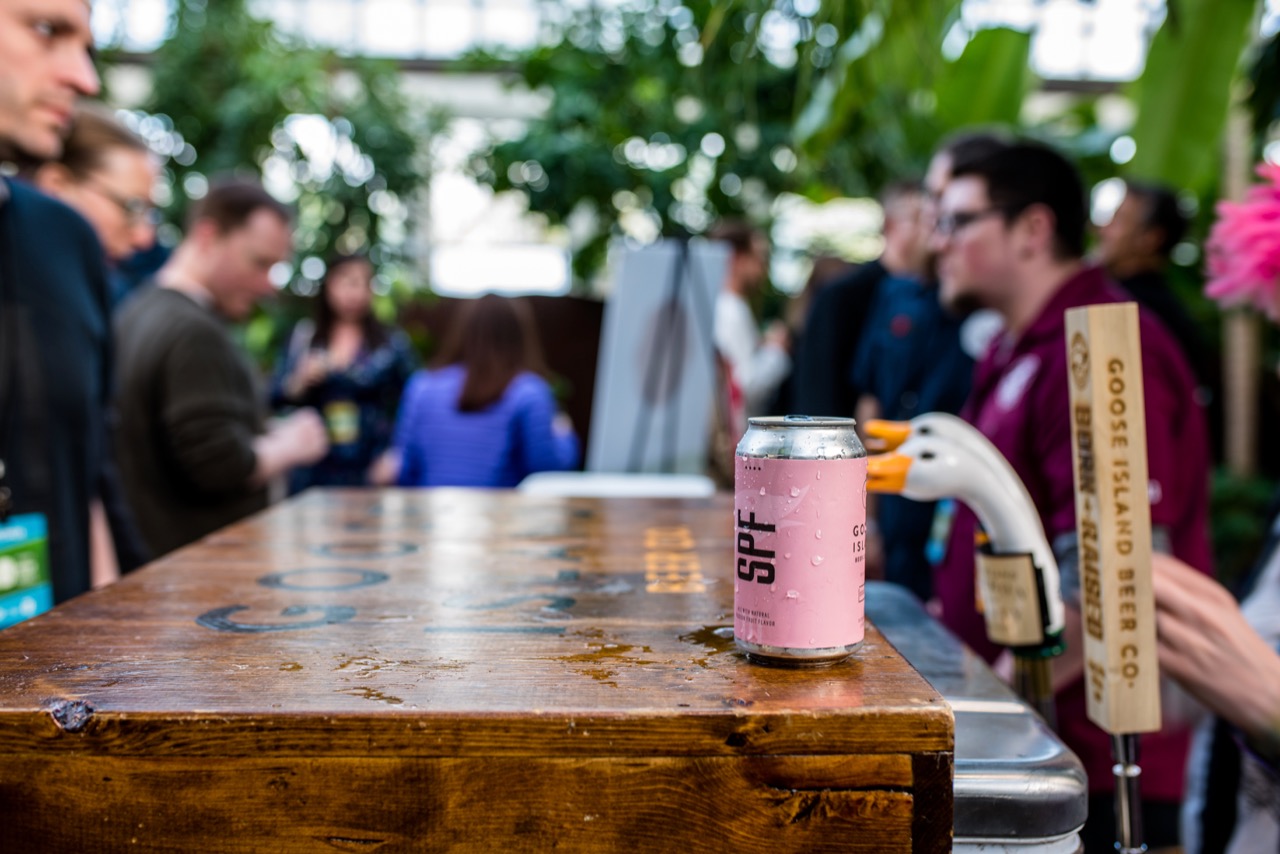 Again, there are 60+ breweries at BUG and when each one is pouring at least two to three beers, you're not going to get to them all.
My Favorites
It should be noted that I didn't try every beer so my favorites from the festival are going to be different than yours simply because we didn't get to try all of the same beers.
My favorites are not a list of the best beers that were at BUG, but simply the beers that I enjoyed the most. As I mentioned in the previous section, I missed a lot of breweries and that means that I missed a lot of beers.
So here are some of my favorites from this year's BUG:
Lil Beaver Brewery: Black N Blueberrious – When I go to a beer festival it's rare for me to get two pours of the same beer. I had four pours of Black N Blueberrious so, hopefully, that tells you just how much I enjoyed this beer. A wheat beer with a ton of blackberries and blueberries, not only did this beer taste fantastic, but it was perfectly carbonated. That's a weird detail but it's something I noticed and it really added to the beer.
Hopewell: Neon – Bottles of Neon were brought to BUG because the beer wasn't even available yet. It's being released on May 20, 2019 so this was a sneak peek at the mixed-culture sour beer. The color is a bright red and the taste is a perfect balance of sour and fruit in the beer. If anyone has been paying attention, Hopewell is crushing their sour game. I only had one small pour of this beer so I don't want to go into more detail of it until I go and buy a bottle.
Black Horizon Brewing: Stealing Sunshine – Two (maybe three) years ago, I had my first pour of Black Horizon at BUG and I was blown away by what the brewery was producing. I still haven't had a chance to get out there, it's on my list, but once again they exceeded my expectations with Stealing Sunshine. This blood orange sour has an aggressive nose of orange and the flavor matches the aroma. It was refreshing, fruity and an all-around great beer. I probably need to get out to Willowbrook soon.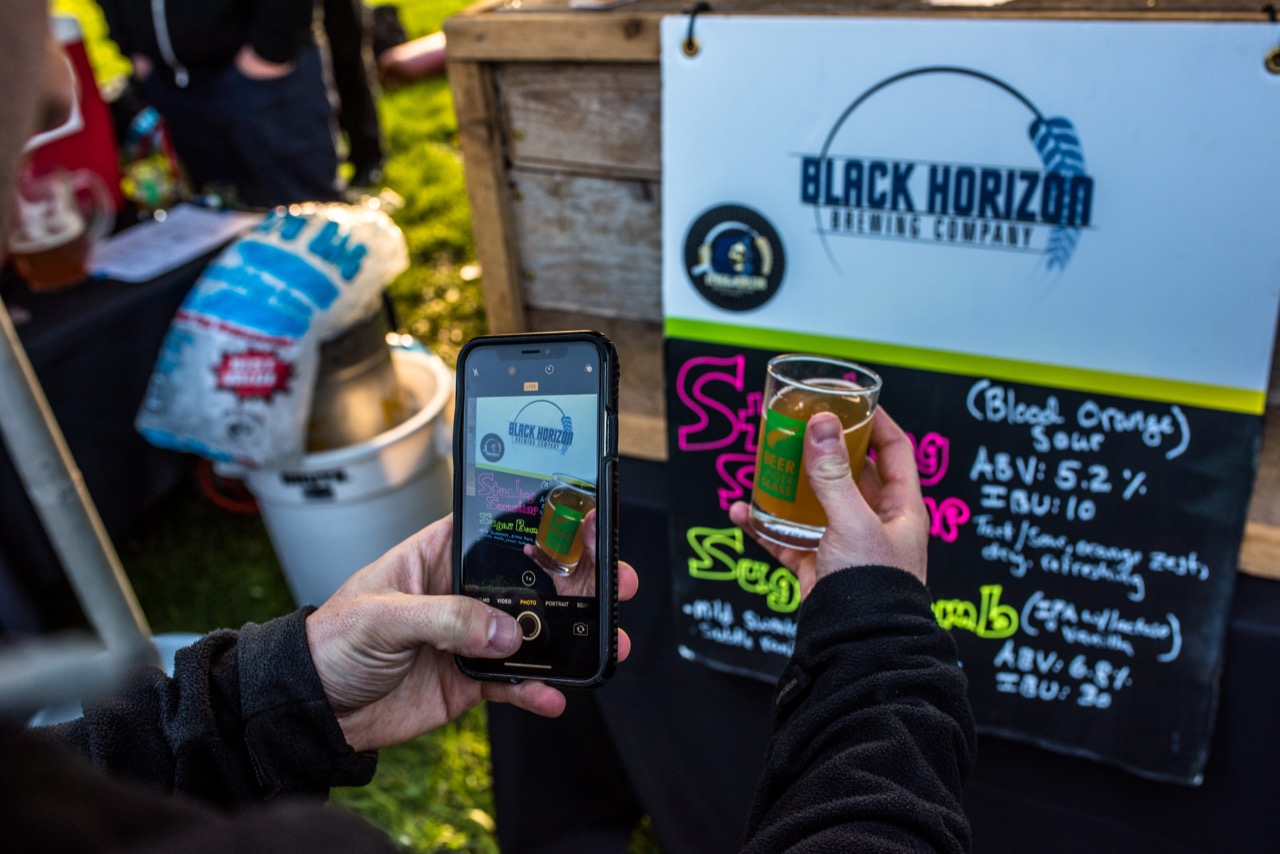 Alarmist Brewing: DDH Citra Le Jus – It's still crazy to me that Le Jus doesn't garner lines and hype as it's the gold medal-winning hazy beer from the Great American Beer Festival. Le Jus was on tap during BUG, but they also debuted the newest iteration of Le Jus with DDH Citra Le Jus. They have created some versions that, for me, didn't hit the mark, but this one absolutely crushed it. The best part is that this version is also getting canned. So if you've never had Le Jus, go get the original version but also pick up the variant so you can see how small tweaks in the brewing process can produce very different beers.
I'm already counting down the days to BUG 2020.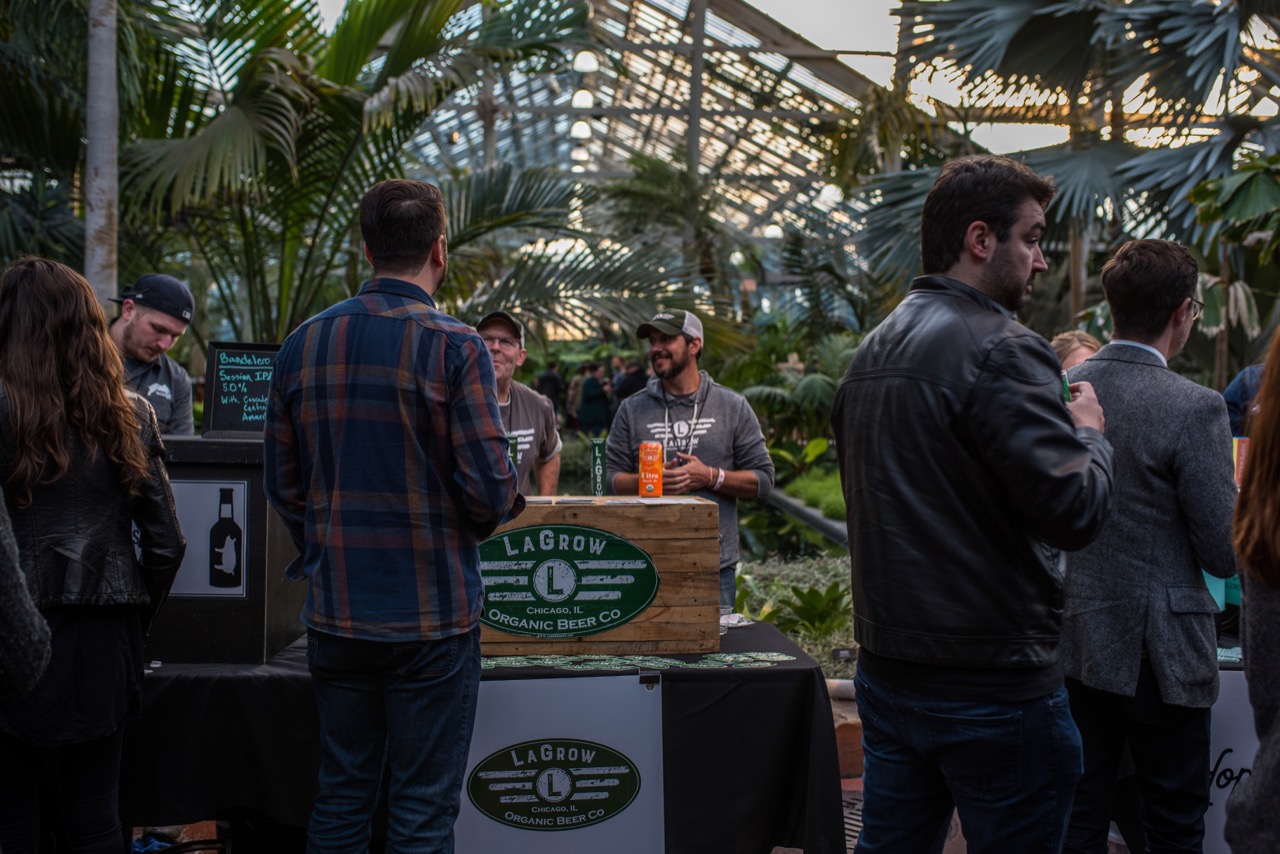 ---