No Comments
Event Preview | HustleFest 2020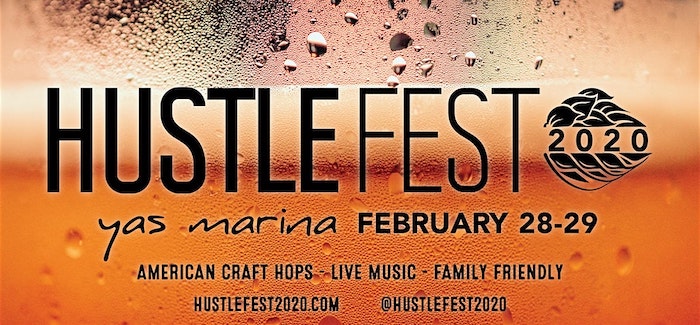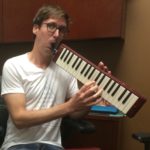 When one thinks of the United Arab Emirates (UAE), craft beer is likely not the first (or thousandth) thing that generally comes to mind. This is the land of the $14 stale Heineken, a literal and figurative desert for decent beer. All of that changes February 29 – March 1, 2020 as HustleFest lands in Abu Dhabi. The first craft beer festival held in the capital city, the land of sand and skyscrapers will soon be host to some of the U.S.'s finest breweries; more than 30 beers will be making their debut in the UAE.
What's HustleFest Without a Little Side Hustle?
All of this is thanks to Side Hustle Brews, the first craft brewery dedicated to the GCC expatriate community. Chad McGehee, mastermind behind Side Hustle, recalls driving home one day in the UAE and all he wanted was a hazy, NE-style IPA. Alas, the closest retailer selling a hazy IPA was located on a different continent (an unfortunate experience that all of us here face after we've gone through whatever we were able to pack in our most recent baggage allowance). Rather than mope and complain over a Tiger or Singha, he decided to do something about it and set out to bring good beer to a place many thirsty expats call home.
https://www.instagram.com/p/B8Tvn4vJMNz/?utm_source=ig_web_copy_link
Wanting the local community to "drink better," Side Hustle has crafted some cans with a bit of local flavor. Beers like Sandstorm, a hazy IPA with a reddish hue to match the sands of the Liwa desert, or Cloudy With A Chance Of, a tasty Witbier purposefully brewed to be light and refreshing when the temperature hits 120 degrees, highlight quirks of the experience living in the region. Side Hustle has even introduced the country to its first hard seltzer; flavors like Watermelon Mint are reflective of local tastes.
What to Expect at HustleFest 2020
HustleFest will be a family-friendly event, in contrast to most U.S. beer festivals, allowing the whole community to come together and enjoy. The festival is located at the beautiful Yas Marina, home of Abu Dhabi's Formula One Grand Prix, providing one of the best views a festival can offer. Spread out over two days, there's plenty of time to try out all the offerings from Side Hustle and the eight visiting breweries from the U.S.
Participating Breweries
SKA Brewing | Durango, CO, USA
Telluride Brewing Co | Telluride, CO, USA
Parish Brewing Company | Broussard, LA, USA
Urban South Brewery | New Orleans, LA, USA
Birthright Brewing Company | Nazareth, PA, USA
East End Brewing Company | Pittsburgh, PA, USA
ShawneeCraft Brewing Company | Shawnee on Delaware, PA, USA
Susquehanna Brewing Company | Pittston, PA, USA
All breweries have sent fresh kegs for the festival, which is quite the novelty in this country. Not only will hops and hard seltzer be available, but the master bartenders from Dubai gastropub Distillery will also be on hand, crafting cocktails with selections from each brewery. Local restaurants will be providing the food necessary for the day's exertions, so there will be no need to leave the dazzling marina.
https://www.instagram.com/p/B8lrxbppnsA/?utm_source=ig_web_copy_link
Knowing that most of the community has never really been exposed to good beer, HustleFest aims to help attendees not only consume a wide variety of quality beverages, but also to educate. Everyone will receive a HustleFest passport that contains information about each visiting brewery, guidance on how best to taste craft hops, and plenty of space for tasting notes. If you get a stamp from each vendor, you'll walk away with a unique souvenir of the day's sudsy adventures.
How Do I Attend?
Entry to the event is free with registration and tasting packages are available for purchase at the entrance. For 100AED (roughly $27), the "Tastemakers" package provides an official HustleFest tasting glass and three complimentary samples. For only 200AED ($54), the "Brewmasters" VIP tasting package comes with a commemorative Teku style glass, three full-sized samples and a guided tour of the best on offer at the festival, curated by one of the festival's hops experts. Pours are available for purchase for those who want to experience more of their favorite craft beers.
https://www.instagram.com/p/B8qzZTTp0Op/?utm_source=ig_web_copy_link
Chad hopes that this festival is the first of many of its kind to take place in the UAE with each new festival bringing more brewers and great beer options. As a resident expat here who misses good beer more than most of the people I left behind, I hope he is right.
---