No Comments
Hops & Pie Team Opens Berkeley Donuts Concept Tomorrow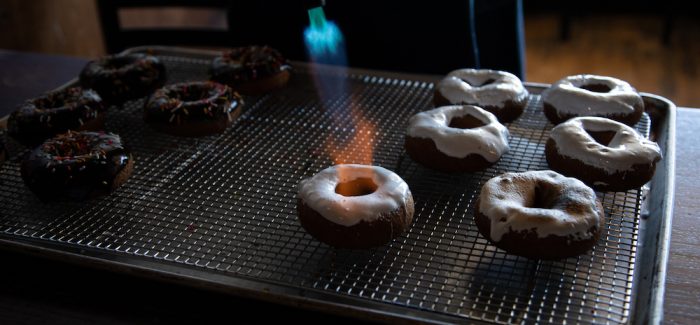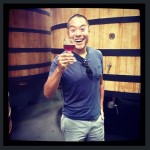 One of Denver's best beer bars & pizza joints is about to get even more delicious. Hops & Pie founders, Drew and Leah Watson have teamed up with former Hops & Pie employee and jack-of-all-trades Audie Mauk, on Berkeley Donuts, a new donut concept that will operate out of their current 3920 Tennyson Street storefront location.
Open Wednesdays through Sundays, 7:30 a.m. until sold out, beginning tomorrow, Wednesday, February 26, Berkeley Donuts pays homage to the potato-style donuts, that became popularized in the New England region, made with potatoes and traditional flour.
"Growing up in the Northeast, I would go to local donut shops where the donuts had a crispy outside and an elegant cake-like inside. The texture was so different from other donuts, and I was in heaven with each bite," said Berkeley Donuts Head Baker Audie Mauk, former Hops & Pie sous chef. "When Hops & Pie owners Drew and Leah Watson approached me about this project, featuring the donuts of my childhood, I was all in."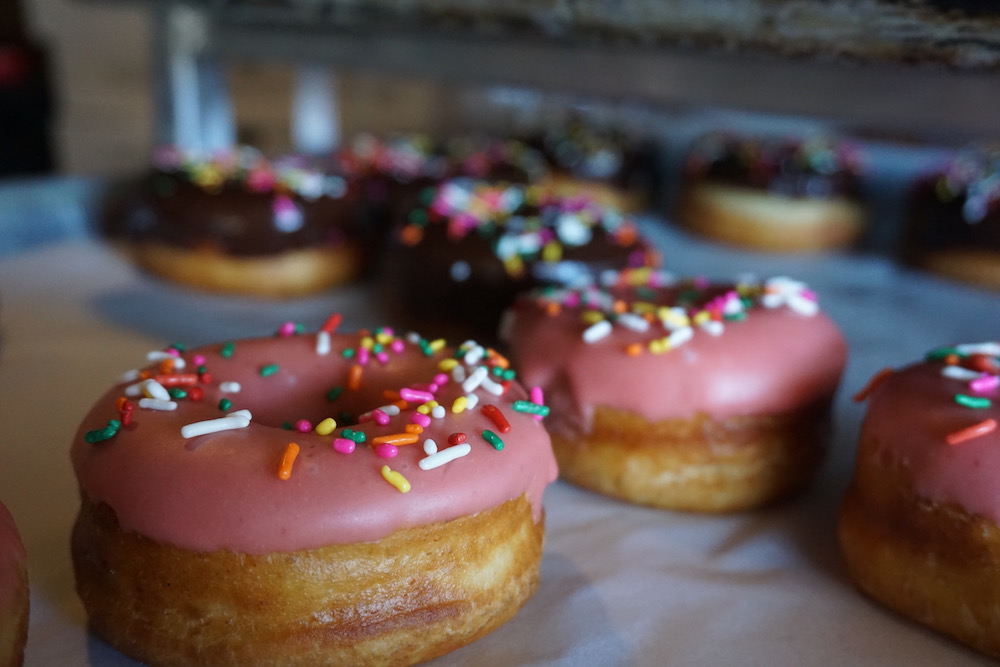 In addition to 8-10 varieties of potato-style donuts, Berkeley Donut will serve more traditional sourdough-raised donuts, a vegan donut, a gluten-free donut and an egg, cheese, and maple sausage breakfast sandwich served between a classic sourdough donut. Flavor profiles on those potato-style cake donuts will include everything from Almond Joy (Coconut Almond) to S'mores, Lemon Poppyseed to Hawaiian Black Lava Sea Salt, as well as Chocolate Toffee Pretzel and Brown Butter with Rice Crispies.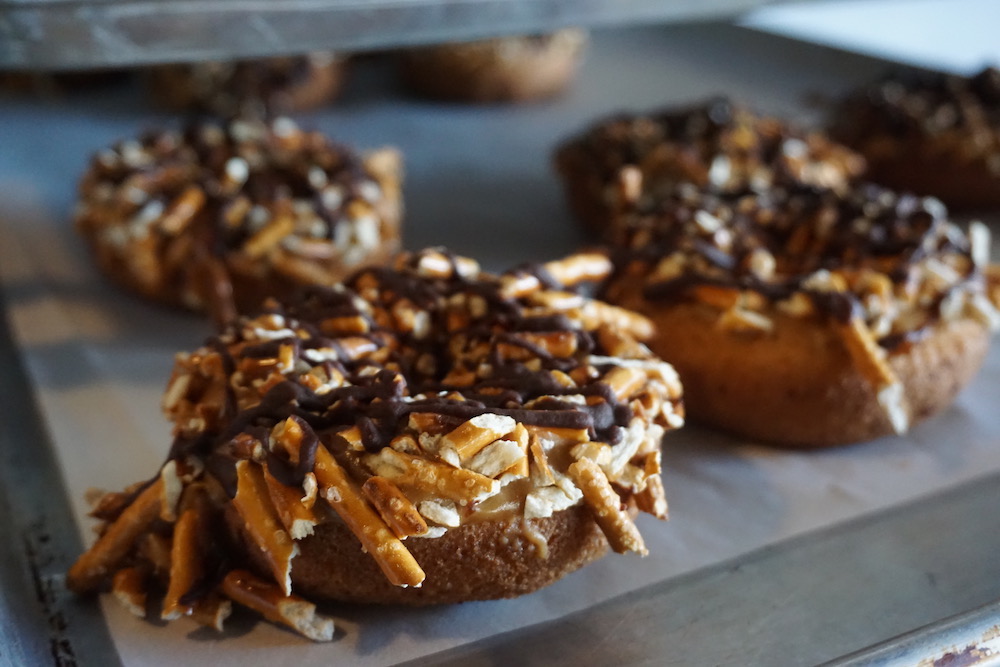 But while these specialty donuts and a rotating host of seasonal styles will certain garner the most attention initially, Mauck also noted the importance of focusing on well-built traditional styles. "Just like with Hops & Pie, people still want the classics," said Mauck. "We want to do those at the highest quality possible first because even our own parents prefer just a plain glazed donut."
When it comes to perfecting classic styles, Berkeley Donuts doesn't cut corners with their ingredients including utilizing fresh hand-zested lemons daily for the Lemon Poppyseed Donut, and house-made strawberry puree to go into constructing their classic Strawberry Glazed Donut called "The Homer".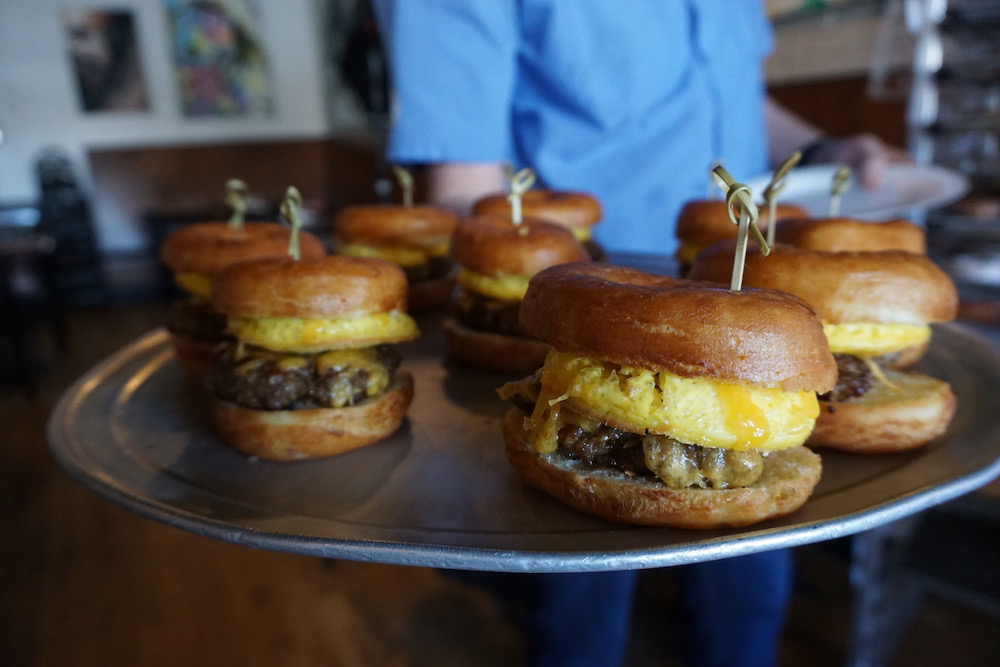 For Mauck, Berkeley Donuts comes full circle, as he had previously spent four years working under the Watsons at Hops & Pie in nearly ever back-of-house position before moving back home to be closer to family. However, after staying in touch with Drew Watson and talking through the donut concept, Mauck couldn't resist coming back to serve as Head Baker.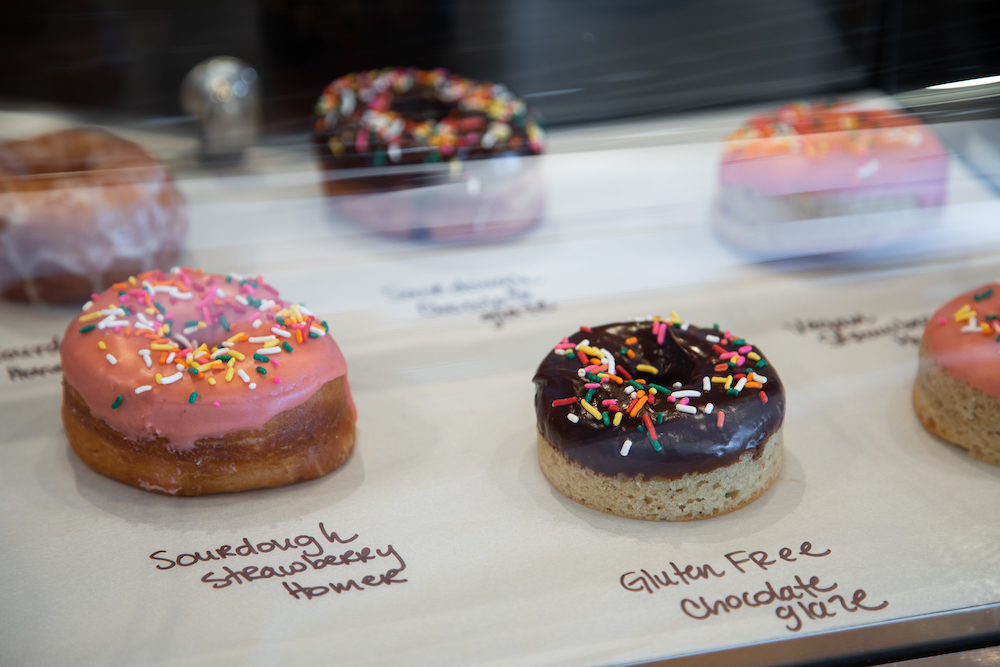 "Drew and Leah are the best bosses I've ever had," said Mauck. "We take our food really really seriously, but not ourselves. As chefs, having fun is extremely important."
The opening of Berkeley Donuts will also serve as an opportunity to incorporate Hops & Pie's highly regarded beer program. Mauck noted that while their focus initially will be on getting the donut program running smoothly, he's excited to see what their team can put together in terms of beer and donut pairings.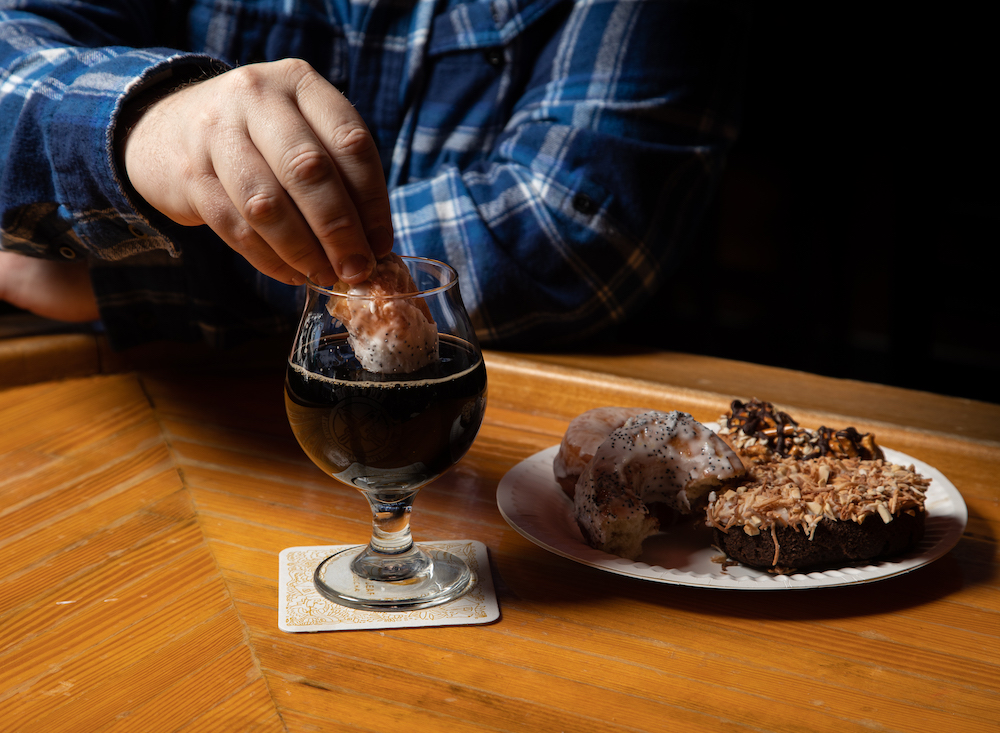 Cover Photo also by Dustin Hall, The Brewtography Project
---