No Comments
Aslin Beer | You Call That a Knife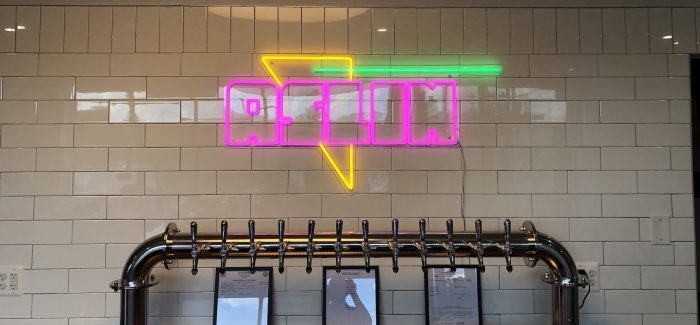 Aslin Beer Company has been producing some of the best beer in Virginia for quite a while now, and the addition of a new taproom in Alexandria, VA last year has upped their game to another level. Known for their high-ABV stouts, fruited sours and hazy IPAs, Aslin continues to hit the mark across the board with solid beers.
Aslin first opened back in 2015 in the City of Herndon. Their beer quickly became so popular that the city's fire department shut down the taproom a year later, forcing Aslin to go to a production-only brewery. Lines for can drops wrapped around the block because Aslin was so hard to find anywhere on tap. This only intensified the hype.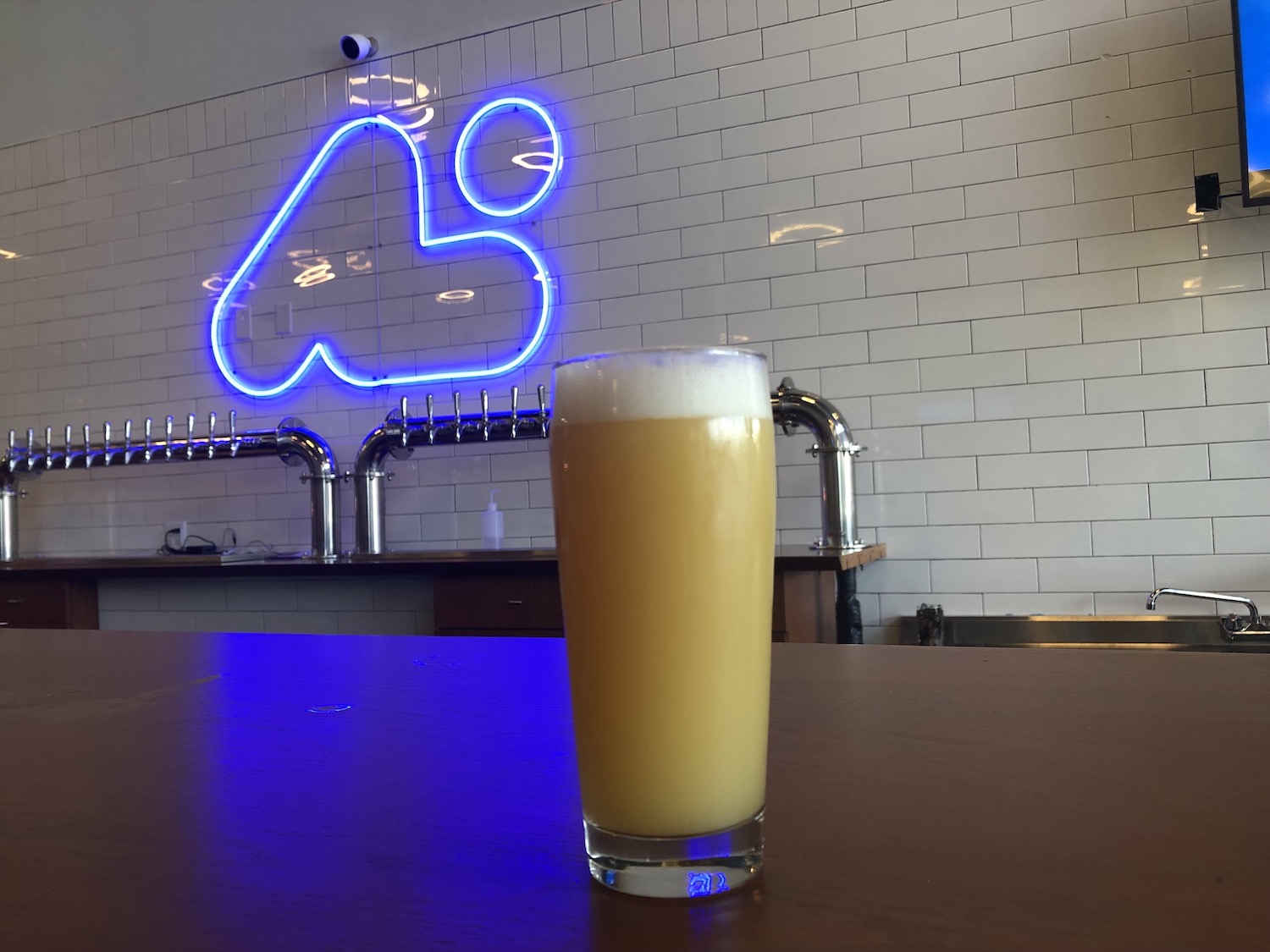 It took three more years, but Aslin finally opened the doors to an actual taproom last summer. The new place is awesome, but it took a few months of fine tuning its new brewing facility before it re-acquired the amazing quality for which it has been known.
Now? Aslin is back baby, and better than ever.
You Call That a Knife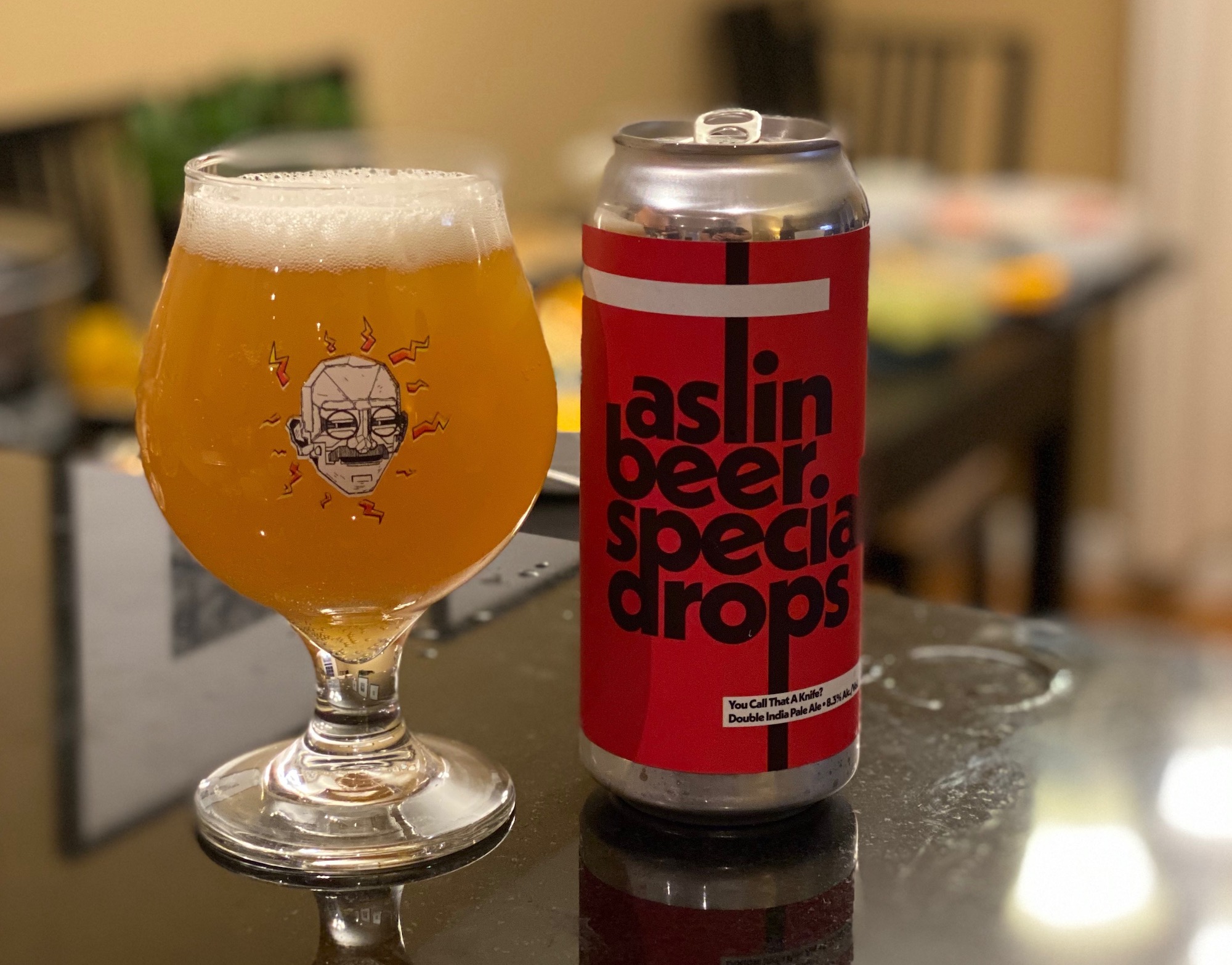 As far as I can tell, You Call That a Knife was first released in January of 2018 as a special beer release, known at Aslin as "Special Drops." This series brings back fan favorites on occasion, and Aslin brought this back right before the Super Bowl. That may be why I don't really remember the Super Bowl, because this Double IPA packs quite a punch at 8.3%.
However, you wouldn't know it because of the epic amount of hops packed in this beer — Citra leads the way, with Vic Secret and Waimea filling out the profile. The end product hits all the citrusy goodness you expect from Aslin: mango, grapefruit, passionfruit, and tangerine. A regular fruit salad here. The beer is medium-bodied, not too heavy, and certainly has that juicy mouthfeel. It's almost like actually biting into a tangerine. You Call That a Knife is a hazy IPA, so definitely a cloudy beer, but you also get some good pine on the nose and in the taste. Almost an East Coast / West Coast blend of a beer.
This is a phenomenal IPA. I wish Aslin would keep it in regular rotation instead of making us wait months (actually years) between release dates!
---