No Comments
Fantasy Football Recap | Week 4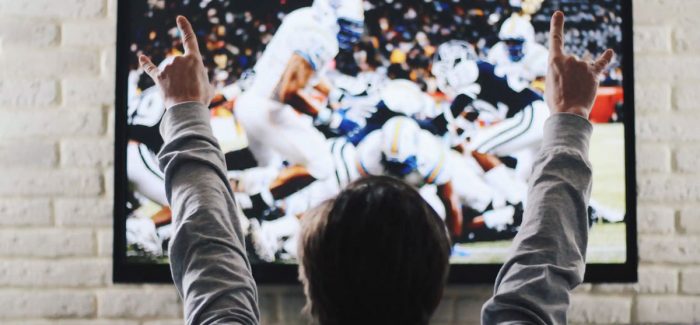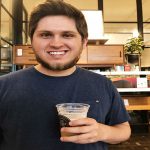 We're back! Week 4 of the NFL season is in the books, but oh wow was there some drama that came along with it. Thursday Night Football showed the world that Joe Burrow really is That Dude for the Bengals as he led a game-winning drive to send the Jaguars to 0-4. Sunday featured some late game antics in several matchups. The Atlanta Falcons did what they do best in blowing leads, while Saquon Barkley looked like himself before the injury against Kamara and the New Orleans Saints. Mahomes casually threw 5 TDs, and Kyler Murray and the Cardinals almost doubled up the Los Angeles Rams. Of course, there was a homecoming, too, as Tom Brady and the Tampa Bay Bucs marched into Foxborough and got a W against Belichick.
The League (PorchDrinking & CouchSitting)
Just to get on the same page, here is the low-down of the league settings. 12-Team, 0.5 PPR with 3 WR instead of two and head to head points scoring. The top six teams will make playoffs, with the 1 and 2 Seed having bye weeks for the first round. The draft was a standard snake and the draft order was randomized beforehand. Rather than doing a traditional league pay-out, we've all decided that one amount will be donated by each person to the winner's charity of choice, as well as an amount to second place's charity, as well.
Week 4 Scorecard
DC Street vs. 12th Can | Final Score 122.56 vs. 107.14
Runningbacks were the star of the show in this matchup, as every single starter went for double digits. On both squads. DC Street had Barkley and the duo of Chubb and Hunt in Cleveland, while 12th Can watched Austin Ekeler have a career night. Chase Edmunds continued his streak of double-digit weeks (4) thanks to 120 rushing yards on 12 attempts. Both defensive units posted zeros, and the kicker differential was just two points in DC Street's favor. The fifteen point difference came mostly from the wideout lineup, but this matchup gave proof to the sentiment of: Run the damn ball. It works.
View this post on Instagram
TB Hoppy vs. Dry Hops | Final Score 87.02 vs. 125.92
Sometimes consistency and what you know beats out new and exciting options. You're probably thinking about your favorite brewery and the first beer you order every time you go. Dry Hops keeps setting those familiar and consistent lineups to the tune of being undefeated. Kyler Murray (268 Yards and 2 TDs) and Antonio Gibson (63 yards and a Touchdown) did what they could, but ultimately it wasn't enough this week. The beautiful thing about fantasy sports, and ordering beers if you take a loss on one, is that there's always the next one. Cheers to that.
View this post on Instagram
Points & Pilsners vs. Peoria It's not that b | Final Score 134.88 vs. 73.12
It would have been so fitting for it to have been Baker Mayfield instead of Dawson Knox, but either way, a moment of enlightenment Sunday morning led to his acquisition and Points and Pilsners was rewarded with a 5 catch 37 yard and 2 TD performance. Consider it a dangerous move that paid off. Sure, Derrick Henry helped a ton with his 157 yards on the ground, no doubt, but at the end of the day a win is a win is a win is a win and 1-3 looks so much better than 0-4. Feeling blessed for that.
View this post on Instagram
The Lambic Leap vs. KC in KC | Final Score 118.52 vs. 134.32
KC in KC was surely worried after the week one 1.32 point performance of Aaron Rodgers. I think managers everywhere who had Rodgers was. Look, he's playing mad and having fun -look at the jokes with opposing coach Mike Tomlin this past Sunday. Also, it's always a bonus having a hometown player. Especially when that player is Tyreek Hill who happened to pop the absolute hell off with 11 catches for 186 yards and 3 TDs. That's a cool 42.1 and a huge W for KC.
View this post on Instagram
Drink Hi-Wire vs. Crispy Lagers | Final Score 97.52 vs. 125.08
Even with 31.7 points from Deebo Samuel and 15 from the kicker spot (thanks Matt Prater), Drink Hi-Wire fell short. Crispy Lagers took the Oprah meme approach of "you get a touchdown and you get a touchdown and you" as only three offensive players failed to hit paydirt over the weekend. Anytime you load up on that many touchdowns, you're probably sitting pretty for the weekend.
View this post on Instagram
Yeast Mode vs. Chicago BBAttack | Final Score 119.76 vs. 124.22
This was the close matchup of the weekend, and the win came on Monday Night with Hunter Renfrow and the Las Vegas Raiders. That's still weird to say, and the Raiders still lost, but the 6-45-1 stat line was enough for Chicago BBAttack to close the gap. The 25-point tandem of Justin Tucker and the Ravens Defense kept up with the impressive performance of Yeast Mode's Buffalo Bills Defensive unit, but at the end of the day, there's a big beer on the way for celebration.
Beer Pairing: Celebration Fresh Hop IPA | Sierra Nevada
View this post on Instagram
---