No Comments
Great Divide Brewing Company | Heyday Modern IPA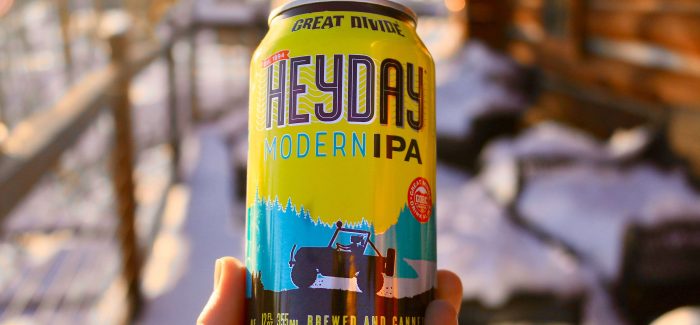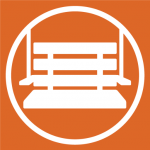 As an employee owner of New Belgium and a lover of craft beer, I am always on the lookout for high-quality brews. One place I often look, and am rewarded by, is fellow longtime Colorado craft brewer, Great Divide Brewing Company. Today, I'm lucky enough to enjoy their Heyday Modern IPA. Heyday is a new offering from Great Divide that riffs on current IPA styles to create a modified IPA experience they're dubbing, "Modern IPA," and it's a beer that has me thinking of summertime.
This new take comes from brewing manager Brandon Jacobs' team who are always busy in Great Divide's test kitchen trying out new recipes. Heyday is the result of over a year's worth of work in applying learning and creative ideas in one brew after another.
"The intention was to use newer techniques developed for hazy IPAs to accentuate the light, tropical character associated with the style, but marry the quality and consistency that we are known for," said Brandon Jacobs, brewing manager at Great Divide. "The end result is a drinkable beer that does not fit into the hazy, New-England, West-Coast, or classic styles but offers something fresh, bright, and full of flavor. It's a Modern IPA."
After cracking a few of the brightly colored Heyday cans, I want to give Brandon and the R&D team at Great Divide a high five for absolutely nailing it on this new brew.
Heyday pours beautifully with a generous, pillowy stark white foam that is gratifyingly retained as you enjoy the beer. There is a slight opaqueness to the straw colored body below this beautiful head. As I close my eyes and inhale on a rainy Fort Collins day, Heyday fills my nostrils with visions of a cool breeze on a sun-filled day. Tropical aromas build the picture of a meandering hot day and slight, sharp citrus notes provide the perfect breeze to accompany the scene. The first sip brings me right back for the second, third, eight and so on, to the bottom of the glass. This is accomplished through a gorgeous pairing of flavor and crispness. A mild pineapple sweetness is present without any cloying or stickiness often associated with the flavor. While the flavor is abundant the mouthfeel is thin and there is a vibrant finish that refreshes and invites another sip. With a light swirl, the fluffy freshly fallen snow white head returns offering a picturesque bouquet of aroma that makes the beer drink fresh from beginning to end.
https://www.instagram.com/p/Bi2xpOPBuqy/?taken-by=greatdividebrew
This 5.8% ABV Modern IPA has me excited to work and play outside this summer. If I was a respected public figure I'd be comfortable endorsing this as a beer that improves performance in yard work, patio sitting, or outdoor adventuring as it enlivens my palate and invigorates my mind. I am pretty sure that beer in general has electrolytes for the soul and this one drinks like the folks who made it care about my well being.
Cheers to getting outside, riding bikes and this beautifully innovated Modern IPA by Great Divide!!
---