No Comments
Kokopelli Beer Company | Hop Slugger IPA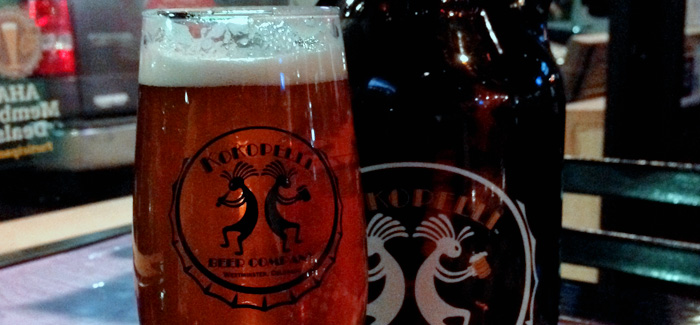 ABV: 6.8% | IBU: 70
Baseball and beer — two of America's favorite pastimes, amirite?
Rick and Christine, head brewer and owner of Kokopelli Beer Company, respectively, started brewing Hop Slugger way back in their home brewing days — when the idea of opening a brewery was just that: an idea. However, they've continued to brew this same recipe over the years because it's always been such a hit with their friends, family, and now customers. The Hop Slugger IPA has won two gold medals at state-wide competitions… it's easy to see why this beer is such a home run.
It pours a dark golden color, which (properly) eludes to a denser flavor than some of its crisp IPA brethren. A mild, fresh pine aroma fills the nose and then carries over through the first sips of the beer. The piney bitters move through, and then a full floral and citrus-y middle make up the body of the brew. The aftertaste is strong and long lasting — a bit sweet and almost fruity like an imperial IPA might have, but without the heavy mouthfeel and high ABV. For those that love full-flavored IPAs, the Hop Slugger is a must try!
Kokopelli has really hit it out of the park with this one (and Hop Slugger's big brother, the Twin Slugger.) Powerful flavors and adoring fans — they're ready for the big leagues!
https://www.instagram.com/p/6lUGyBHZ3l/?taken-by=kokopellibeerco
---