One Comment
Singlecut Beersmiths – Billy 18-Watt IPA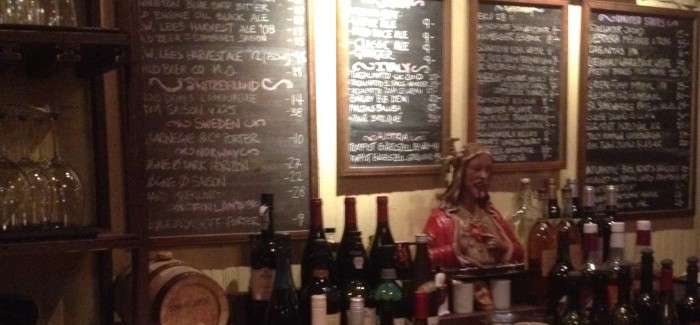 IBU: 66
ABV: 5.0%
The last time I was in New York City, the only place I had much interest in going was MTV Studios in Times Square. That was approximately ten years ago, and let's just say: this time, I was more inclined to check off the bars on Draft Magazines 100 Best Beer Bars than getting a baseball-tee that *NSYNC might have taken a glance at. Although, if someone told me *NSYNC had also had a drink at Spuyten Duyvil in Williamsburg, I would have flocked there even faster.
So, this incredibly perfect bar is where I stumbled across the 18-Watt IPA. It was freezing cold and snowing, because of course it was on my first trip to NYC in ten years. I first tried to bolt into their "sister restaurant" because naturally Spuyten Duyvil doesn't have a sign on the door (duh, why would it?) They were confused by my idiocy and my desire to "just drink," before they directed me next door.
Armed at the bar with only a wallet and my cell phone to glance at while I waited for my friends, I tried to get my bearings. It's hard to figure out what to order when the draft list is only a handful of brews and the bottle list is hundreds of names you've never seen before and prices that more closely resemble those of mixed drinks and bottles of wine.
So, DUH: I went with the IPA on the list. The 18-Watt IPA. And it was of course a great choice. I love a beer that smells like a field of alcoholic flowers and hits just a little lighter than some of the hopbombs out there. This is their "lighter" IPA anyways–they have another that runs with an 8.6% ABV. So, if you want to make it to Brooklyn Bowl for fried chicken and macaroni and cheese, this 18-watter is the way to go. It's refreshing and crisp but not so light that you won't want to drink it in winter.
Because I'm the worst, you won't see a picture of this particular beer, but you will see a picture of Spuytin Duyvil's bar from whence the beer came. Which is sort of the same thing.