One Comment
Event Recap | Big Beers, Belgians & Barleywines 2017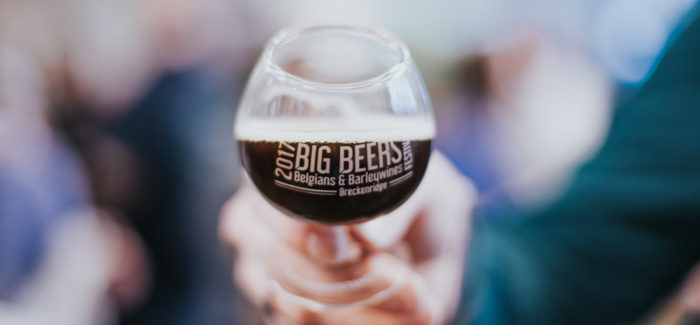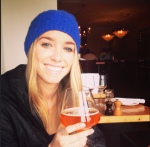 This piece was written and composed by PorchDrinking.com staff K.C. Cunilio, Chris Day, Kelissa Heiber, Kara Loo and Holly Gerard, with photo contributions from Holly Gerard of Persika Photography.
Last weekend marked the triumphant return of the 17th annual Big Beers, Belgians & Barleywines Festival. Moreover, this year also celebrated a new venue for Big Beers at Breckenridge, CO's Beaver Run Resort. In the past, Big Beers has resided up the road on I-70 in Vail, but this year, the premiere festival had to decide on a new location. In doing so, event organizers Laura and Bill Lodge really stepped things up by bringing Big Beers to Breck both literally and figuratively speaking (no really, Breck is 9,600 feet above sea level whereas Vail is down around 8,000 feet).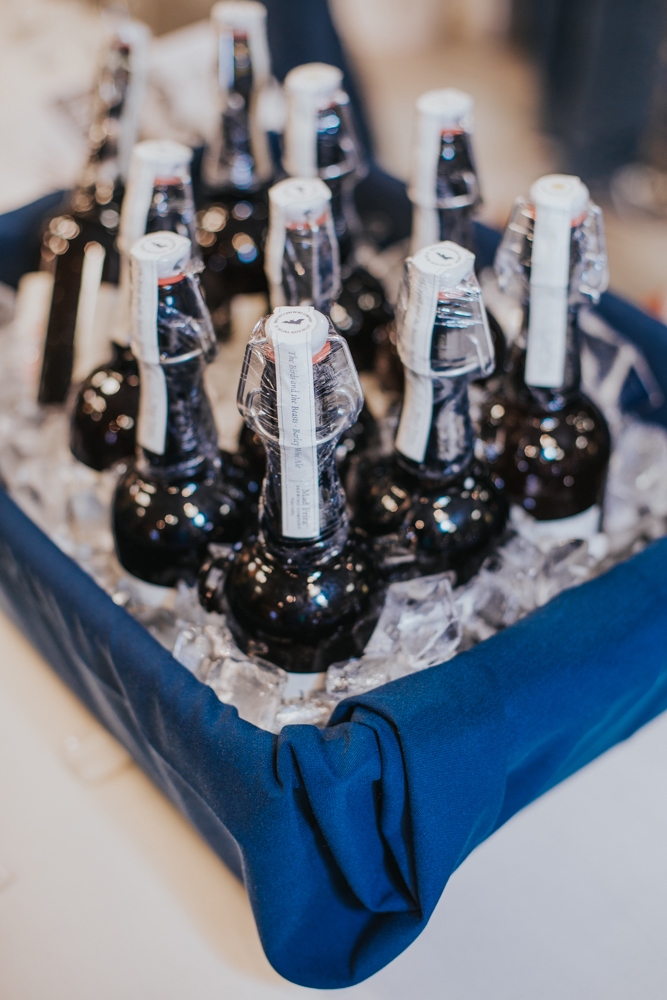 As explained in last year's Event Recap, Big Beers is a festival that's also more elevated in terms of its depth of events, spanning over a three day schedule, with greater programming and educational, dining, pairing, and general extracurricular activities. Not only does Big Beers culminate in a Commercial Tasting Event, but the festival also organizes a variety of brewer-run seminars as well as multiple food & beer pairing dinners, a cigar pairing experience, beer yoga, a Cicerone workshop, and a homebrew competition.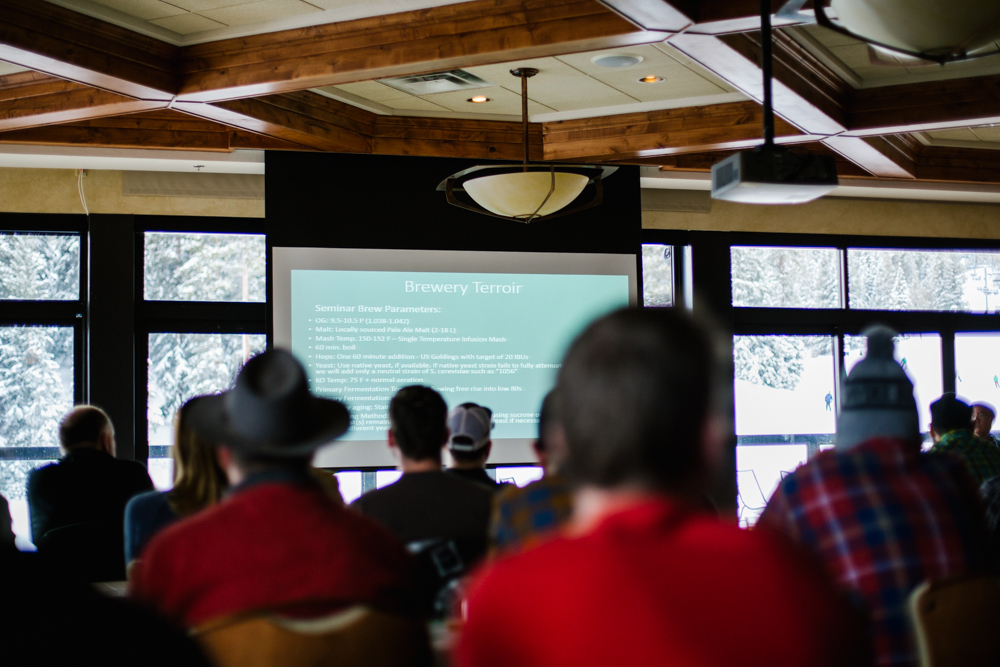 Moreover, Breck was rife with many outside events due to so many great breweries all being in town for one wintery weekend. This year, Big Beers attendees could also take in a host of outside events put on by local distributors and breweries by venturing out around one of Colorado's coolest mountain towns for speciality tappings, beer trivia, and even catch a glimpse of Dogfish Head owner Sam Calagione singing karaoke, and then subsequently crowd surfing and downing one of our writer's Avery Uncle Jacob's stout off a nearby table.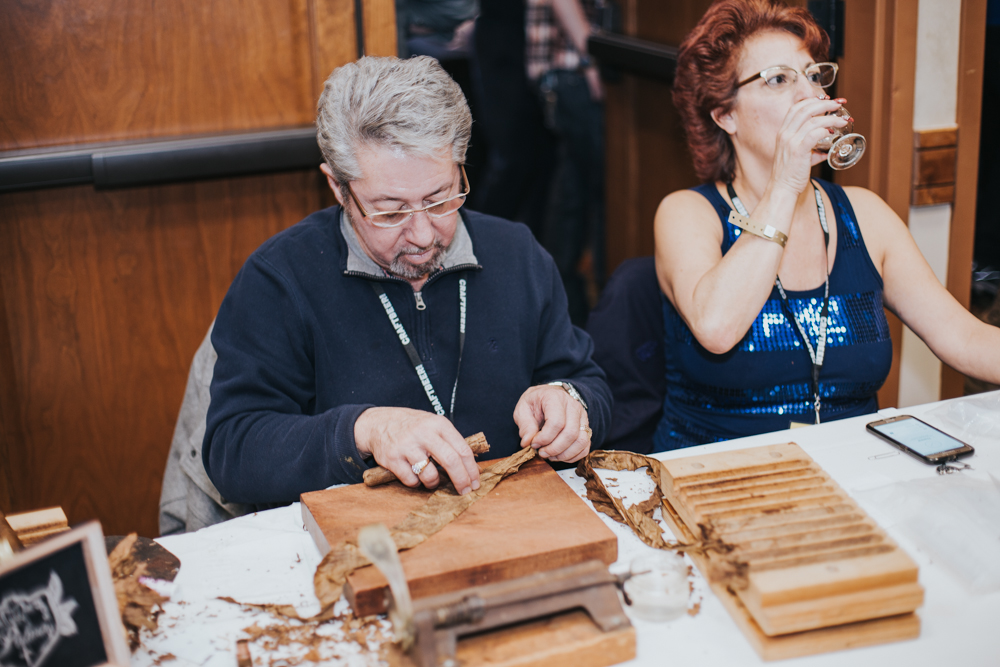 Below, read up on what some of the industry's heaviest hitters have to say about Big Beers as well as the PorchDrinking staff's most memorable beers from this year's festival.
Big Beers is such a unique festival, what makes it stand out from the rest, what makes it so special?
"The camaraderie brings me back here – you can see if you look down the row [gestures to the adjacent booths] Adam Avery is here pouring his own beer, Tomme Arthur from Lost Abbey's here pouring his, so all the brewers are actually here behind the booths and you get to meet the people who meet the beers that we love. I also like meeting with my friends who are brewers, getting to ski is huge and the scale is not too big so the crowd isn't insane, and the beer IQ of the crowd is very high compared to your average beer fest." – Sam Calagione, Dogfish Head Craft Brewery
Big Beers Fest is "the 

Sundance of beer festivals . . . . [And while] event fatigue is a very real thing . . . this [festival] is one of the special ones [with a lot of] connectivity and camaraderie. This week provides an opportunity for people [of the craft beer industry] to push pause . . . and connect with each other, with colleagues and take a load off" – Fred Bueltmann, New Holland Brewing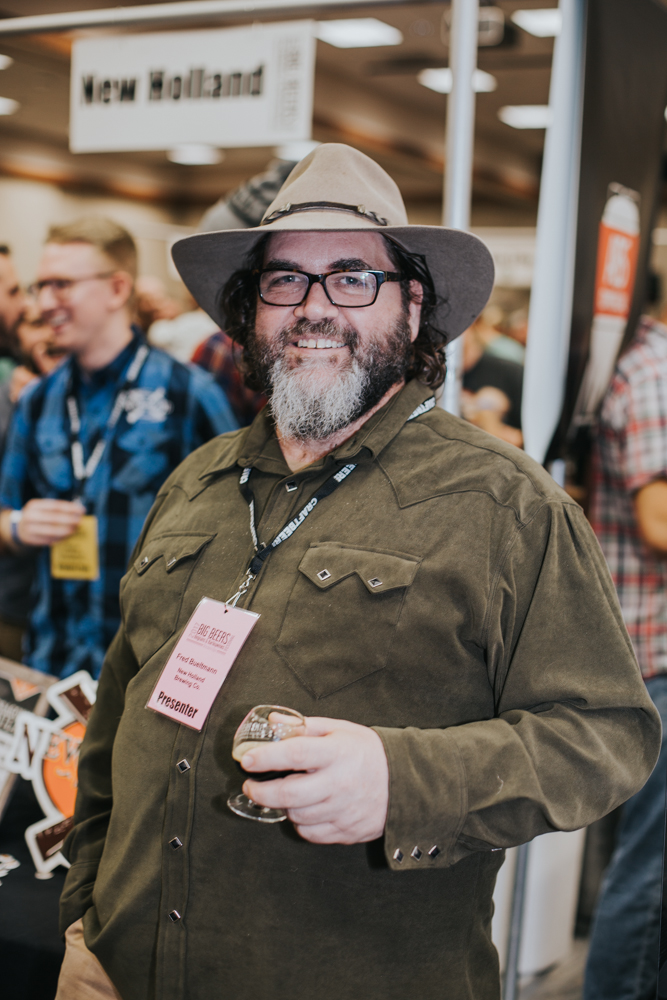 "For us [Big Beers] is a little different because it's outside of our normal [distribution] territory, so it breaks us out of our Mid-Atlantic mode and we get to come out here and try a lot of different beers that we haven't sampled before, so we are little bit selfish in that we like to go around and meet other brewers and try a lot of their beers. 

And we get to ski." – Chris Trogner, 

Tröegs Independent Brewing

 (Fun fact: Chris went to CU – Boulder for college and this festival gives him a chance to return to the Rockies to hit the slopes again).
Big Beers Fest is definitely "cozy." – Chase Healey, American Solera (using this word to reference his earlier stint as a brewery terroir panelist talking in front of huge windows where skiers were coming down the slopes behind him).
"Hot tubbing with other men with beer bellies is something that happens a lot at this fest [laughs], we're not afraid to make a little 'man soup' while we drink each other's beers and talk about how the industry's evolved in our two decades of being in it!"- Sam Calagione, Dogfish Head Craft Brewery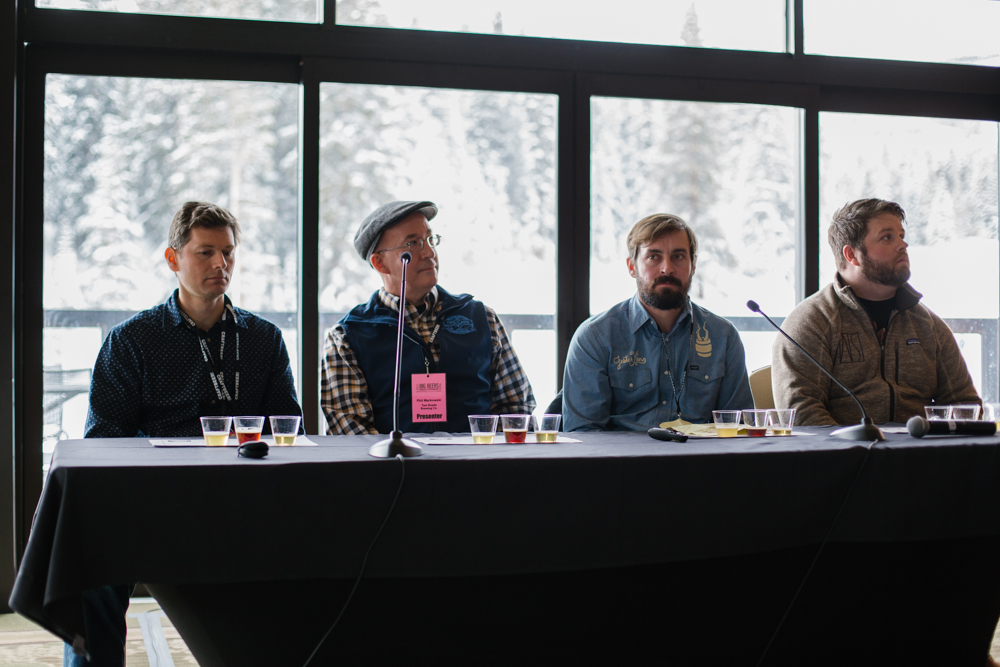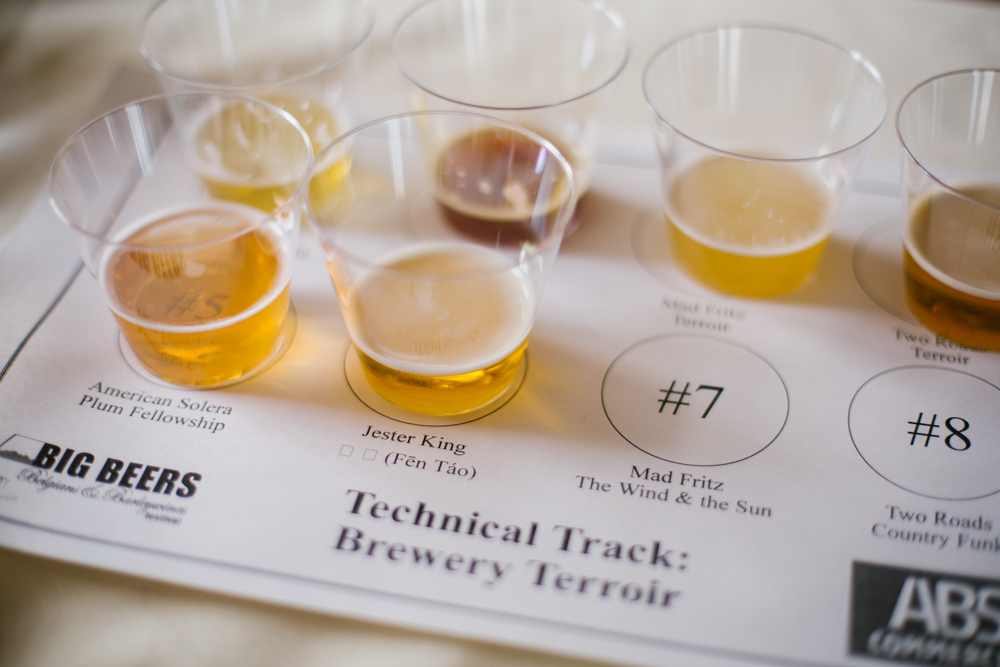 We all know brewers take this as an opportunity to showcase some of their best and brightest, what did you all bring for this occasion?
"We have a bunch of them, if you see our list [gestures], almost everything's barrel-aged, we brought a big range."

 – Adam Avery, Avery Brewing Company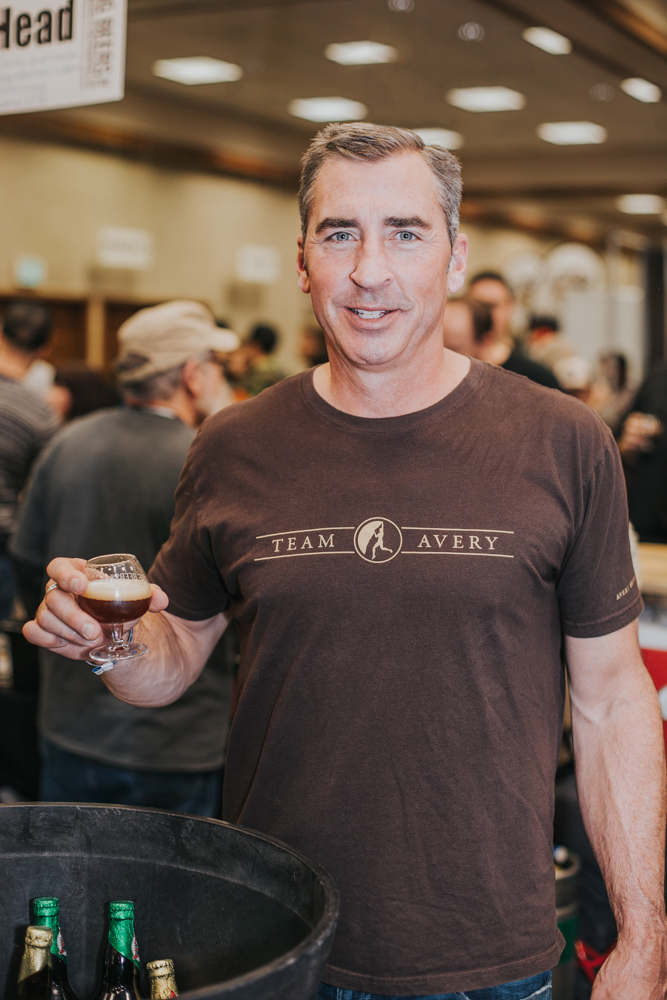 "Most of what we brought are very, very small production, barrel aged beers (Impending Descent and Wild Elf) so they're really not accessible anywhere other than the brewery, so it's fun to see people's reaction." – Chris Trogner, Tröegs Independent Brewing 
"Hoptronix is a new beer for us, a double IPA." – Fred Bueltmann, New Holland Brewing
"Our Foeder Cerise Fruit Beer," which is akin to "cherry pie". This beer is a sour golden ale brewed with Brettanomyces and several other cultures that is then aged for six mix on top of Montmorency cherries. – Chase Healey, American Solera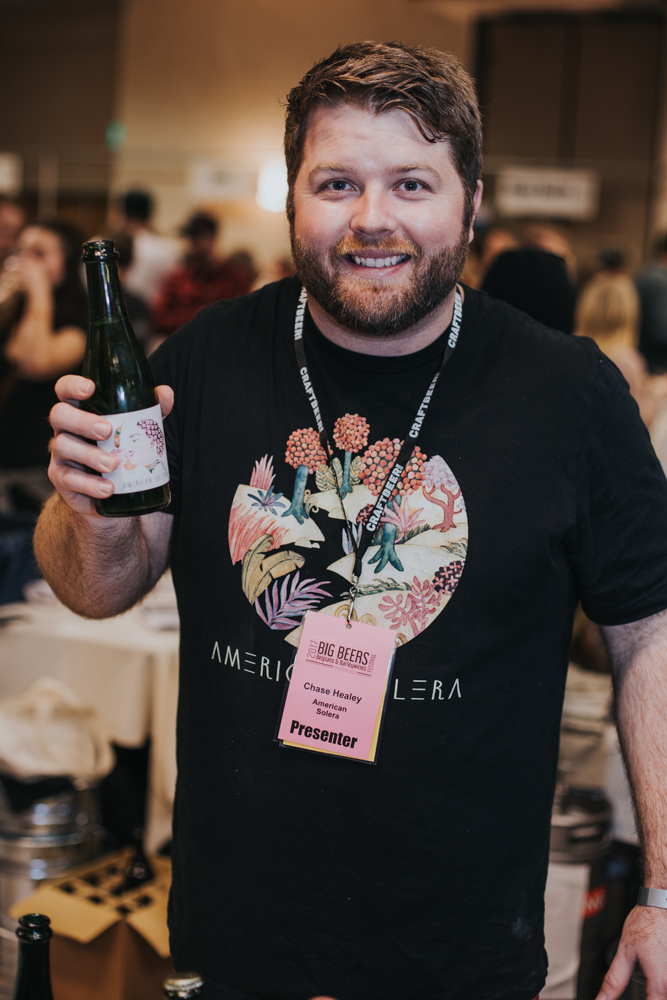 "Probably the rarest thing is the 2009 Fort, it's a raspberry Belgian Ale. Once it gets old, the fruit really explodes in it, so it's in its prime right now. We have our World Wide Stout, which we've been brewing since '99, it's a super-intense imperial stout, this year's batch is about 17% ABV. We have our Theobroma, which is a Southern-American beer made with Ancho Chilies, annatto tree seeds, and Aztec-region chocolate, and then we have 90-minute, our continually-hopped imperial IPA." – Sam Calagione, Dogfish Head Craft Brewery
As we head into the new year, what's new with your brewery? What are you most excited about either from any expansions, new beers, new distribution, or major news?
"[A] lot of the focus these days is on farming and other types of fermented foods and beverages. We just bought some land around the brewery, so that was an expansion in a way, but it was in order to keep it from being developed because I just had a very strong feeling it was going to be a housing development if I didn't. So yeah, we're starting a farm! And then anything else that can be fermented – cheeses, meats, breads, wine I'm also interested in exploring and developing." – Jeffrey Stuffings, Jester King Brewery
"The big release for us is Nugget Nectar [a dry hopped Imperial Amber Ale . . . which] comes out [in cans] THIS week." – Chris Trogner, Tröegs Independent Brewing (

Another piece of exciting news from Tröegs is that 2017 marks the brewery's 20th anniversary. So definitely expect some sort of anniversary beer and a party at the brewery's Hershey, PA taproom).
"We just completed Cellar 3, so our capacity's about 150,000 barrels . . . . [Moreover] Apricot Sour is the next [beer] out, we also have a ginger sour that will be coming out before the end of the year, and we also have coconut porter, so that's going to be six beers of the Botanicals and Barrels series. We're trying to focus on some of these newer flavor profiles, and that requires getting rid of some things, so it's a little bit of housekeeping." – Adam Avery, Avery Brewing Company
Like Tröegs, "we will be celebrating our 20th anniversary this year." Moreover "we recently announced 

a new distribution partnership with Pabst Brewing Company that becomes effective in the first quarter" of 2017. – Fred Bueltmann, New Holland Brewing
"The seafood industry [is one of my current inspirations]. We [recently] opened up a seafood restaurant called Chesapeake and Maine, a distillery, brewpub and seafood restaurant next to our original brewpub in Rehoboth Beach, Delaware and we're sourcing 100% of our seafood from Maine and Chesapeake which creates a lot of challenges. I think 90% of the seafood sold in American restaurants is not from America, which means it's frozen, which has carbon footprint implications. But in doing that, I got to play around with different sea salts and we found this really beautiful sea salt that we're using in a Gose-Berliner Weisse hybrid with lime juice called SeaQuench Ale. So that's been a fun project. That's coming out here in Colorado in cans in about a month. It'll be really refreshing, it's a 4.9% ABV session sour." – Sam Calagione, Dogfish Head Craft Brewery
Despite only being open for six months, American Solera is looking to expand to different styles from its initial offerings of wild and sour ales, where Chase Healey has had a lot of success. Healey mentioned an imperial stout that is in the works for the brewery.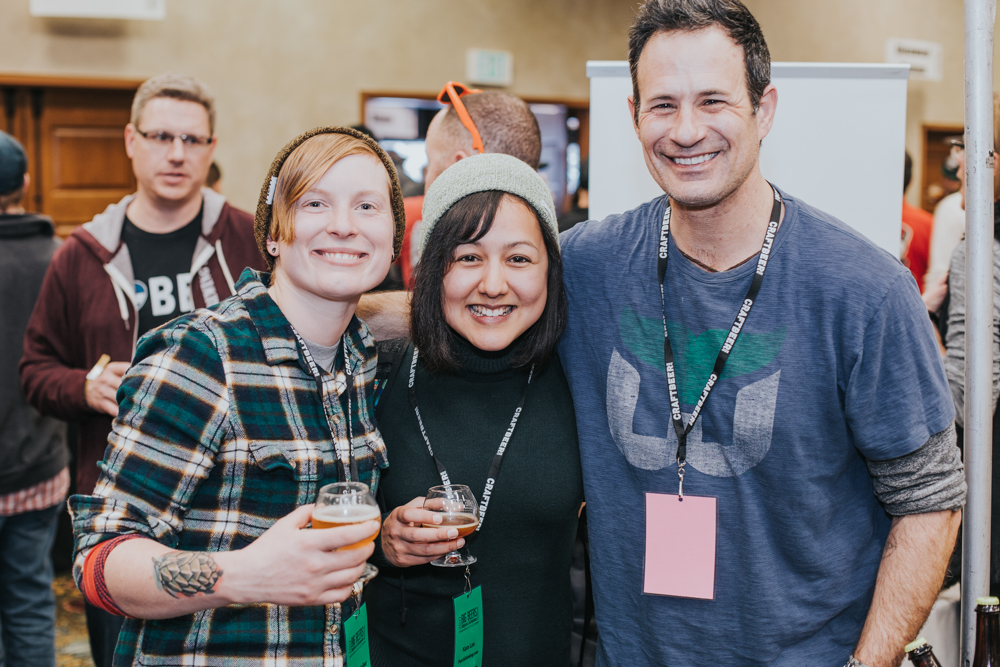 What's another brewery at Big Beers that you were excited to see at the festival or to network with, while up in Breck?
"It

's always great to revisit Colorado breweries . . . [one brewery in particular was] 

Sanitas Brewing" out of Boulder. – Chris Trogner, Tröegs Independent Brewing

Co-founder of Tröegs Brewing Chris Trogner (right) with co-worker Jason Kidwell
What big industry trends should beer fans keep an eye out on most in 2017?
"Micro malt companies."

This sort of craft purveyor has been "the missing link" in craft beer. Notably, a local Oklahoma malting operation,

46 Grain Company,

 partnered with American Solera to showcase a beer for the

 Brewery Terrior technical track seminar. – Chase Healey, American Solera
"I think people crave authenticity, and something tangible, they crave something that isn't part of some mega machine. So the more we have these little revolts or pockets of resistance against that the better!" – Jeffrey Stuffings, Jester King Brewery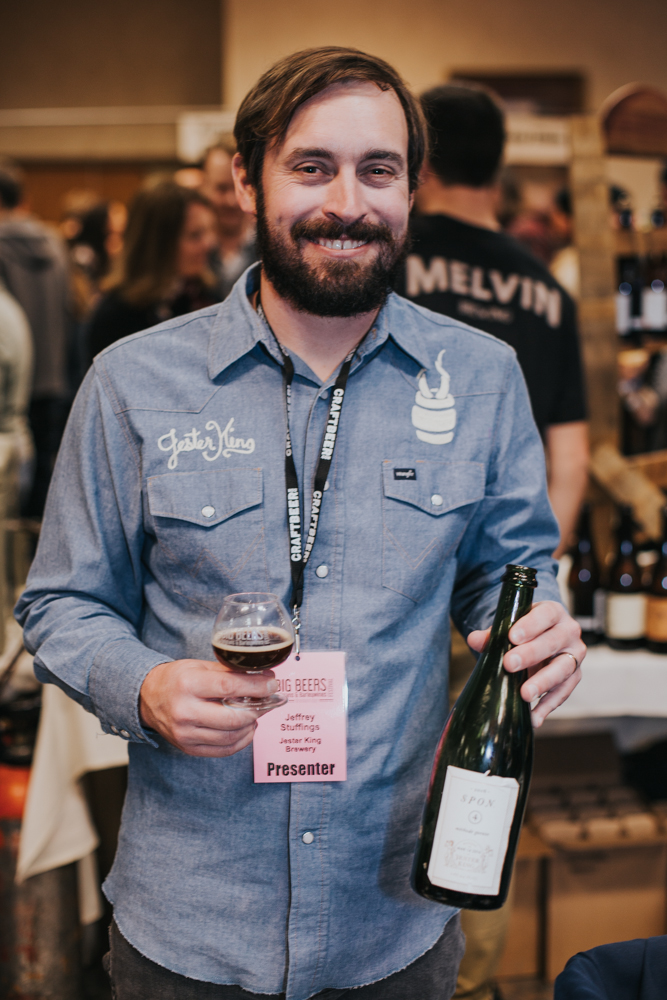 ---
PorchDrinking Staff's Top Picks from Big Beers:
American Solera – Everything is worth mentioning. -Kara Loo & Kelissa Heiber
Baere Brewing – Frambruin, Ceribruin, and Cannebruin. All three were amazing/delicious/fruit-forward. -Kara Loo & Kelissa Heiber
Baere Brewing – Four Grains in the Membrane. This collaboration with Laws Whiskey House is a dangerously drinkable barrel-aged Brett beer with a grain bill inspired by whiskey. -Chris Day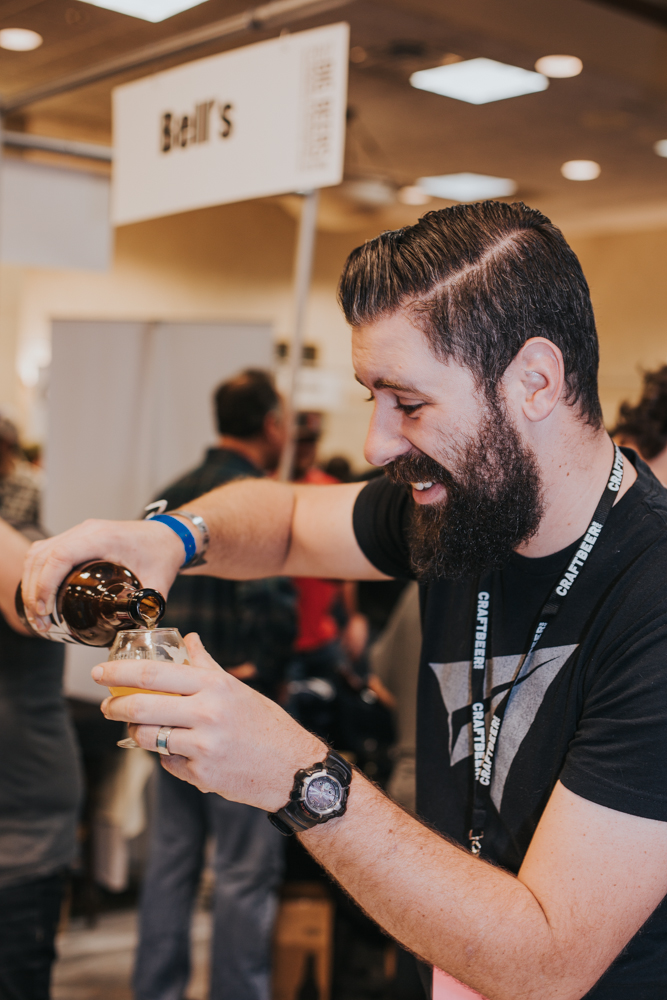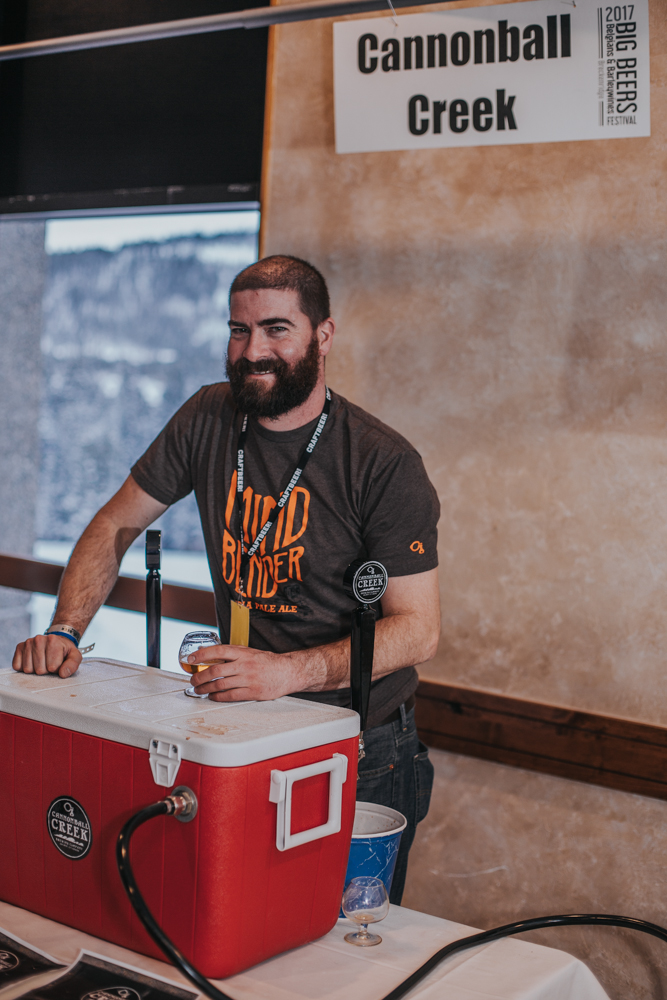 Casey Brewing & Blending – Jammy Farmhouse Ale with Blackberries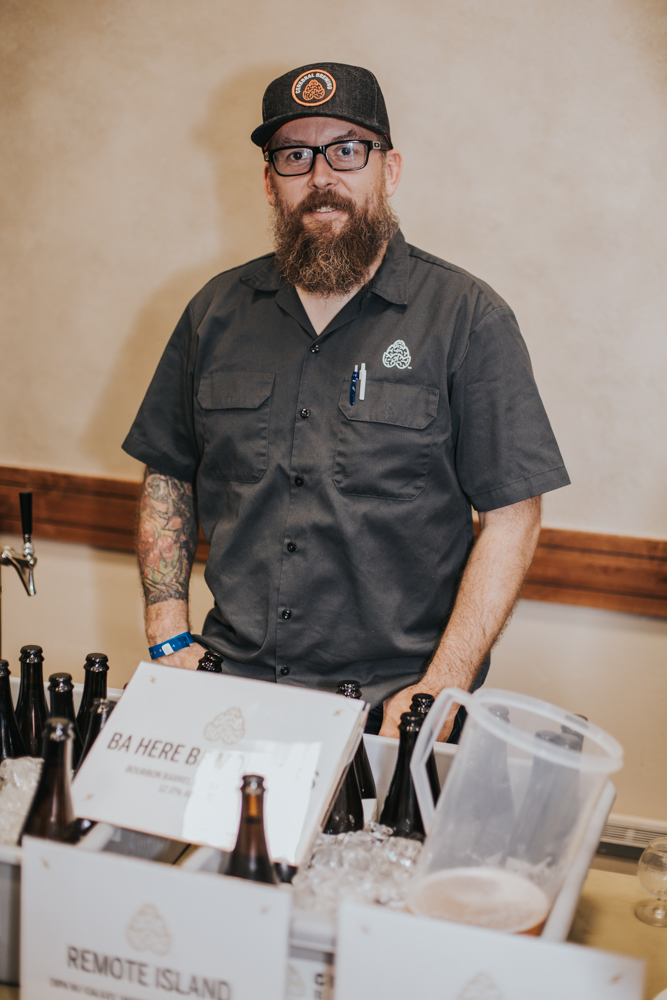 Copper Kettle – Snowed In
Dogfish Head – 2009 Fort: A raspberry Belgian ale, which according to Sam Calagione was "in its prime… once it gets old, the fruit really explodes in it." -Kara Loo & Kelissa Heiber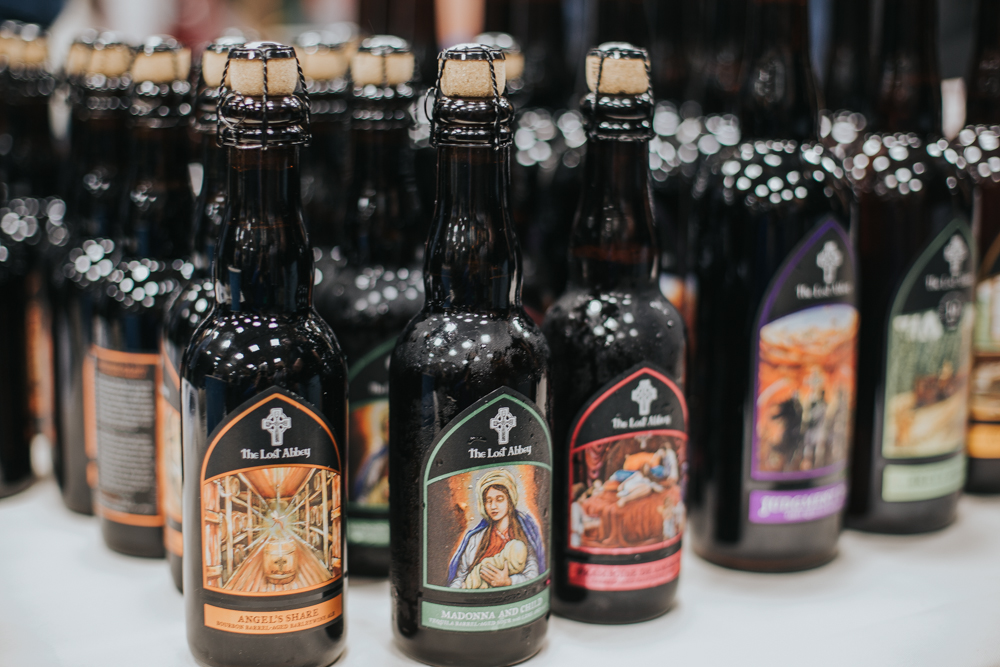 Mockery – The Obituaries (Collaboration with Bonfire). One of the most unique beers I tasted during the fest, this stone beer was boiled using hot stones then wild-fermented in white wine barrels. -Chris Day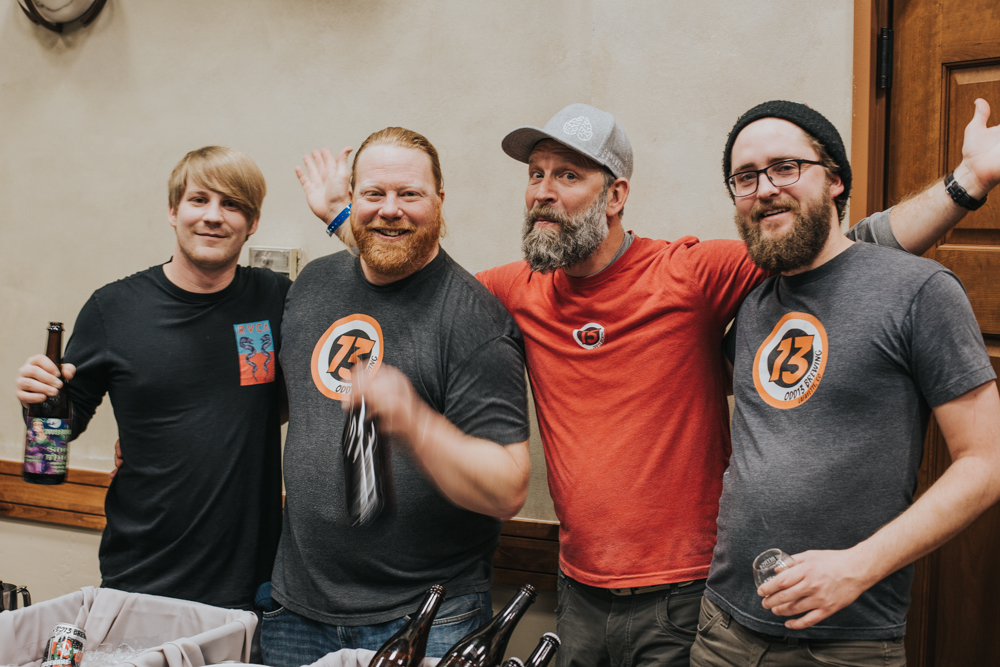 Sam Adams – Triple Bock '95. If this beer was a human, it would be old enough to get into this beer festival! -K.C. Cunilio
Tivoli – Jet Malt Liquor Imperial Malt Liquor
Tröegs – Wild Elf
Two Roads – Roads Garden Saison with Flowers. A light, fragrant beer brewed with flowers including lavender, chamomile, calendula and rose hips. -Chris Day
Unibroue – La Resolution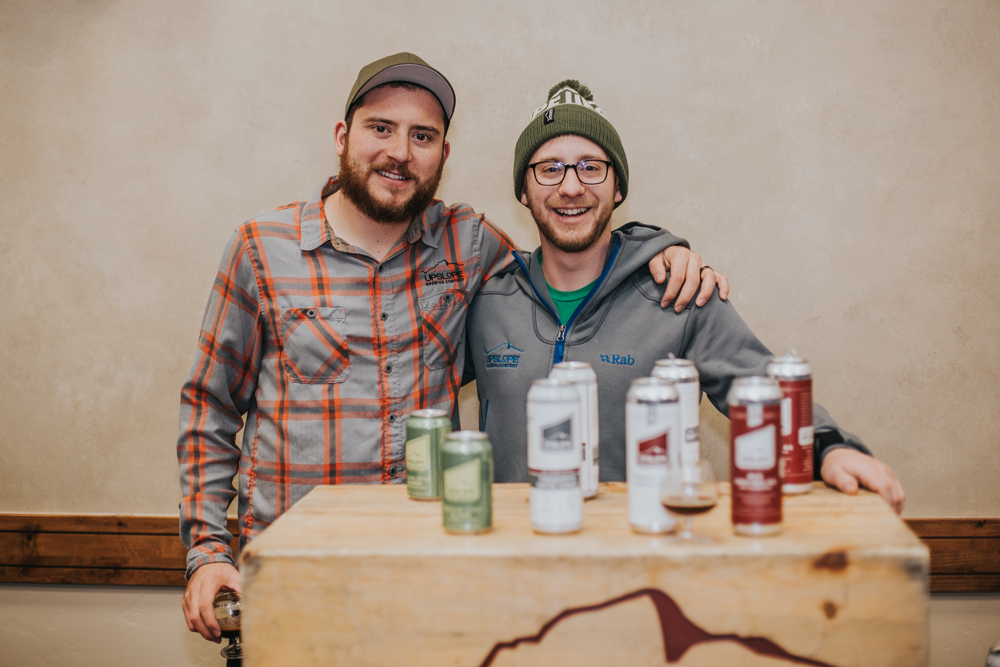 Weldwerks – Double Dry Hopped Juicy Bits. All the freshness and juiciness we've come to expect out of this beer was present, plus an additional 6+ pounds of hops added per barrel. This beer's deep, tropical, indulgent flavors and aromas justify a heavy hand during the hop addition. -Kara Loo & Kelissa Heiber
Wiley Roots – Funk Yo Festivus
Wiley Roots – Montmorency Dreams. A lively wild ale barrel fermented and barrel aged on nearly two pounds per barrel of Colorado Montmorency Cherries. -Chris Day
Wynkoop – Malt Liquor (Formerly known as Double OG). This beer was aged in Laws Triticum wheat whiskey barrels and then dry hopped with El Dorado hops.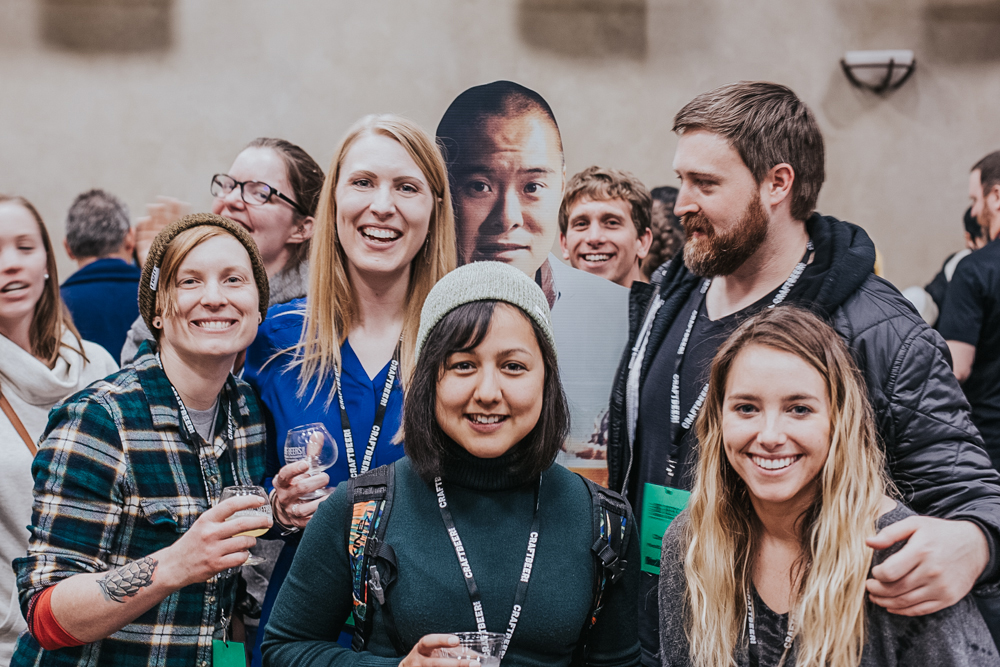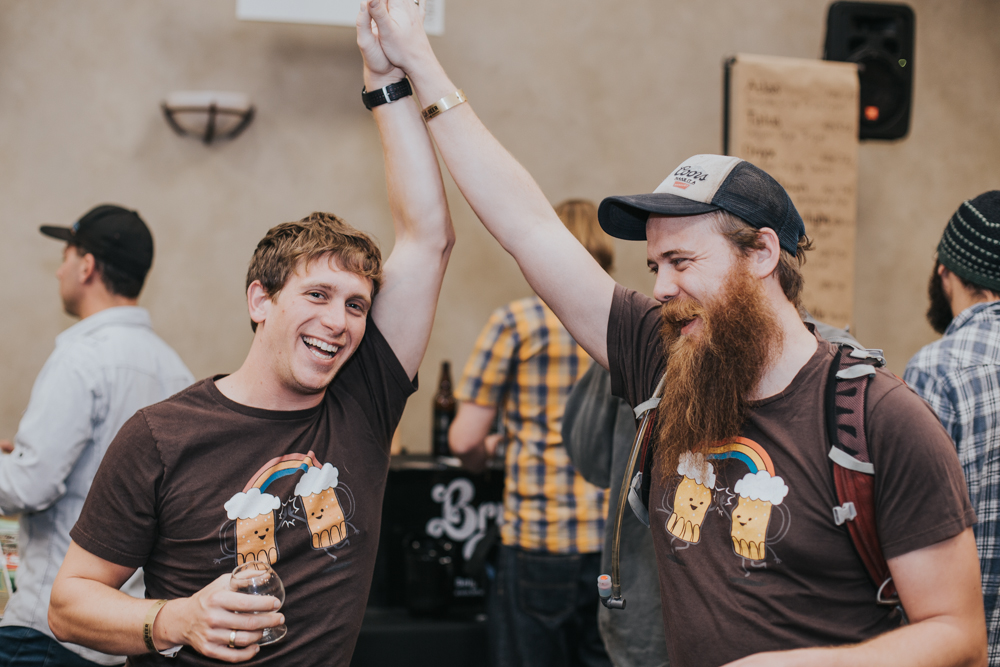 ---