No Comments
Wiley Roots Brewing Co. Continues to WOW, Turning Beer into Ice Cream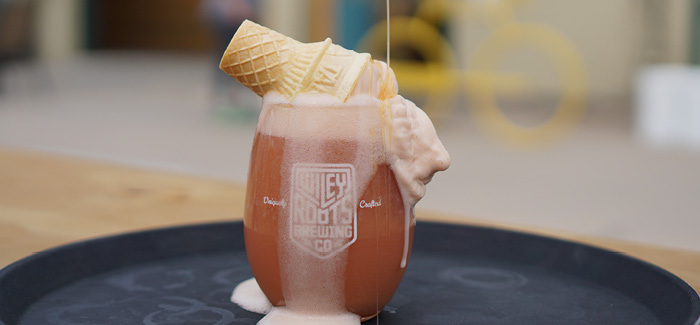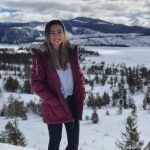 To round out the summer, Greeley, CO-based Wiley Roots Brewing Company released the first two variants in their newest series, Ice Cream Truckz. But that's not where they stop. This past weekend, they served alcoholic, soft-serve, beer-infused ice cream from their new ice cream machine to celebrate the latest release.
Ice Cream Truckz: Queen Whip was the featured variant infused into soft serve this past weekend. The beer itself, a smoothie style unpasteurized Pasty Sour Ale with puréed strawberry, caramel, marshmallow, vanilla and milk sugar, without a doubt captured the flavor profile completely. It literally tasted like melted ice cream. Naturally, it was a perfect pick for the soft serve machine and tasted incredible in the first round of the beer-infused ice cream.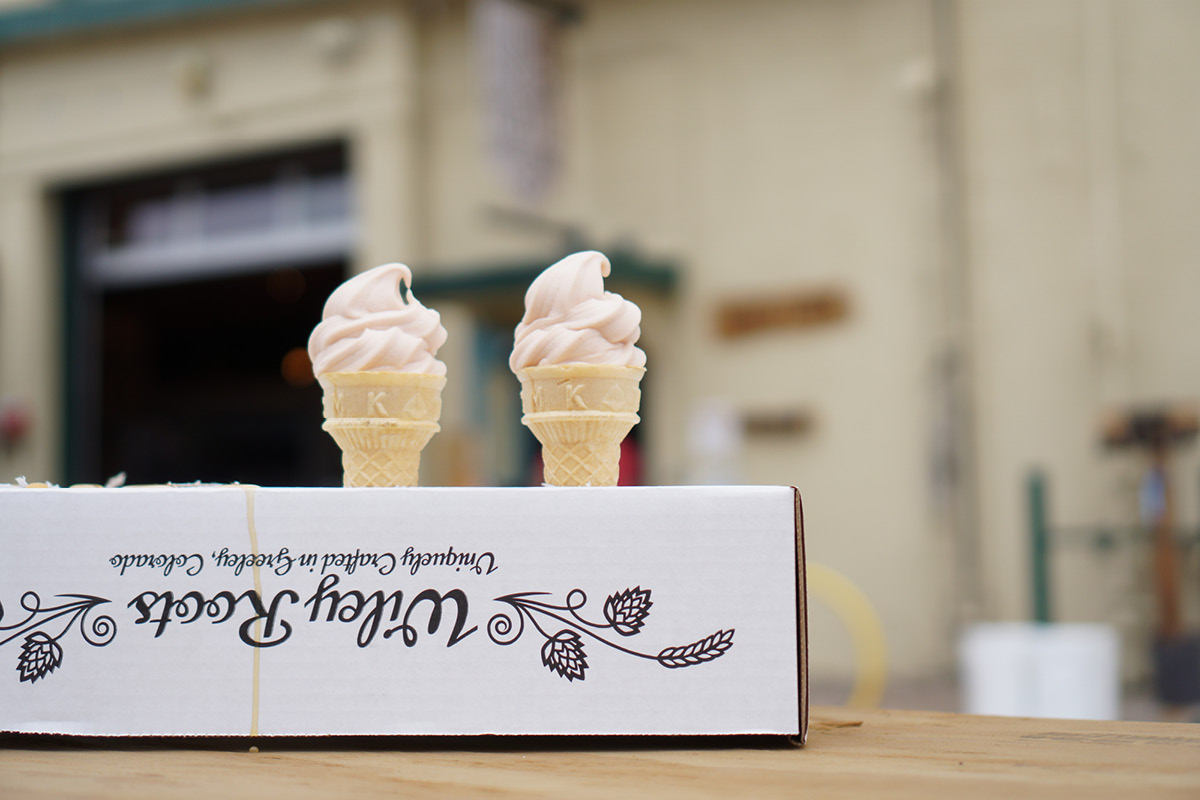 It was a no-brainer for the brewery to pick up an ice cream machine for the series. The brewery saw major success in having a commercial-grade slushie machine on site after the release of Colorado's first frozen sour beer slushie, Slush, two years ago. Since then, they've been releasing variants in the Slush series and have transformed so many flavors into alcoholic frozen beverages. With this past weekend's release of their newest series, they're hoping to catch lightning in a bottle again in creating the new pastry sour ale series inspired by classic ice cream truck sweet treats.
"We know serving beer from an ice cream machine may appear gimmicky, but for us, it's much more than that. It's about making beer fun again and welcoming new beer drinkers," said Scott Davidson, marketing manager at Wiley Roots. "Since introducing the slushie machine two years ago, we have heard from a growing number of customers that they are now fans of the brewery because of these beers. While some folks get downright angry about what 'is and is not beer,' we decided a long time ago to focus on what made people happy and to make beer that people loved to drink. I mean, at the end of the day, that's what enjoying a beer is all about."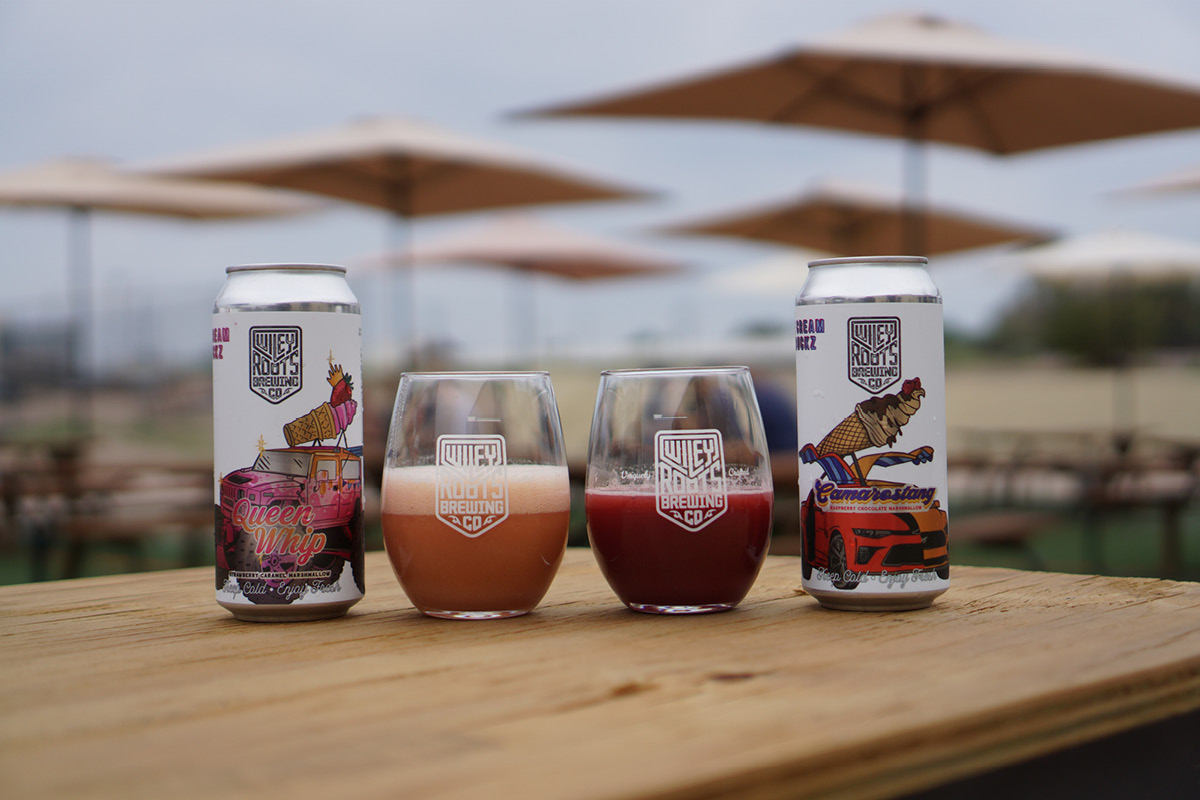 The series itself, as mentioned, is inspired by classic ice cream truck desserts. It uses the same base as A Visit from the Fruit Lady, another popular series that the brewery launched this year. Rather than strictly sticking with the fruit adjuncts, they add in milk sugars and other decadent adjuncts. True to their motto, they've uniquely crafted the beers that continue to wow beer lovers.
The second variant that was released, Ice Cream Truckz: Camarostang, has puréed raspberry, chocolate, vanilla, marshmallow and milk sugar as the featured adjuncts in the beer. Needless to say, these flavors were perfectly captured as well.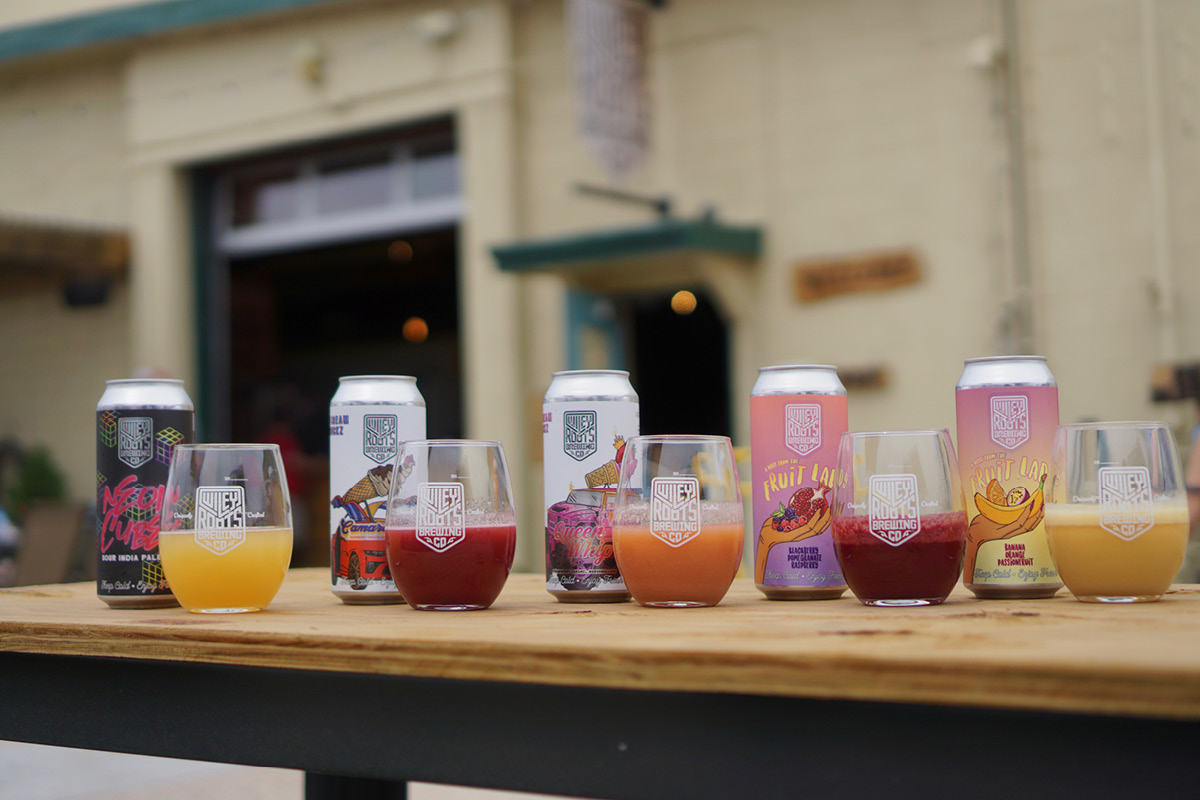 In addition to these two beers, Wiley Roots released two new variants in their Fruit Lady series and their latest in their Neon Sour IPA series, one inspired by the culinary arts.
Neon Cubes is a Sour IPA with rosemary, pink guava, black lava sea salt, milk sugar and vanilla, dry-hopped with Belma and Citra hops. While the adjuncts may not be ones you'd expect to find in a beer, the best of the culinary-inspired ingredients shine through in the resulting creation.
The two latest releases in the A Visit from the Fruit Lady series feature banana, orange and passion fruit and blackberry, pomegranate and raspberry, respectively. The smoothie style Sour Ale base, as previously mentioned, is shared with the Ice Cream Truckz series. Rather than transforming into a Pastry Sour Ale in the new series, it becomes a Fruited Sour Ale.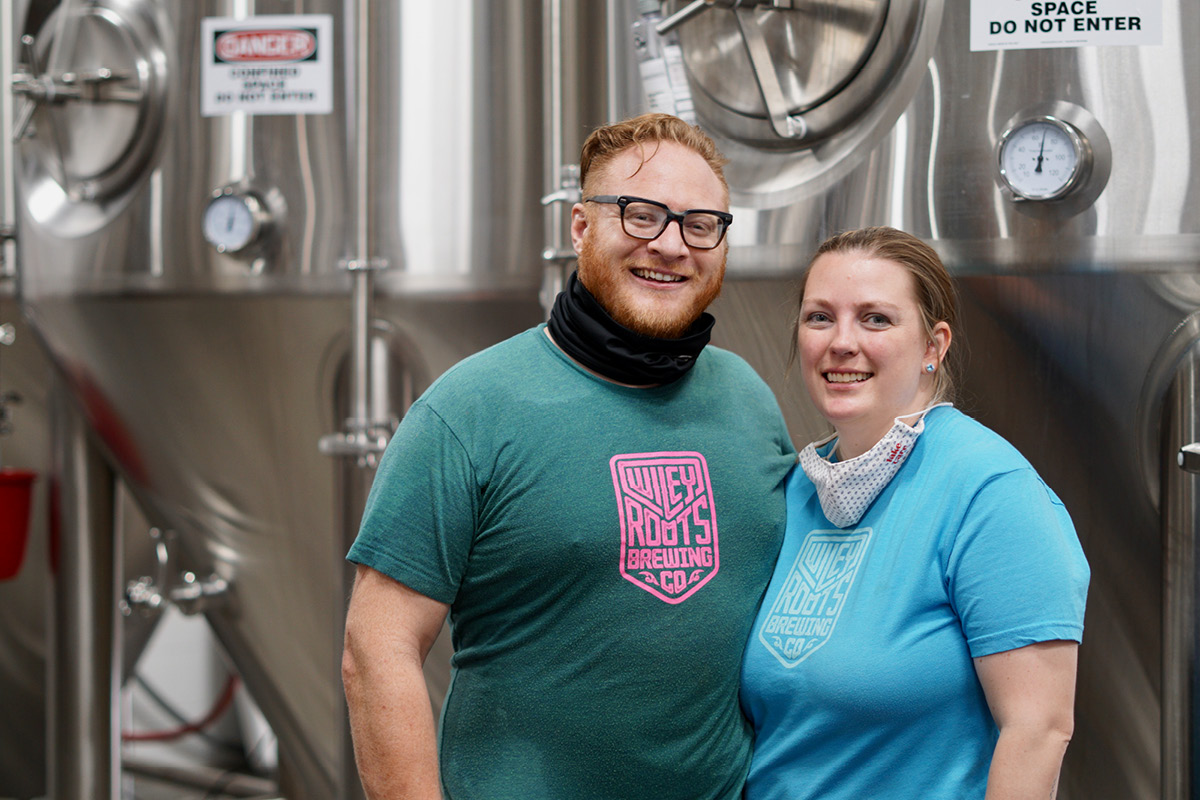 Founders Kyle and Miranda Carbaugh and the Wiley Roots crew have been crushing it with their consistently sold-out releases. They continue to push innovations in brewing and are able to create beers that capture the desired flavor profiles. While the pandemic has affected them, they have continued to push and have been able to make exciting new expansions as they continue to grow. It's extremely exciting to see their successes over the years and their unwavering passion. Wiley Roots will be featuring a different flavor in the soft serve machine this upcoming weekend and has a lot more exciting beers in the works, so stay tuned for their upcoming releases!
---