No Comments
Life, Liberty and 13 Beers for 13 Colonies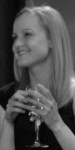 It is a special thing to celebrate the Fourth of July in places up and down the East Coast, in cities that relish their historical relevance. It's also a special thing to drink plenty of beer, develop a t-shirt tan and relish in the glory that is overcooked burgers and sour cream and onion chips, with ridges, of course.
In a nod to our roots, the East Coast chapter of PorchDrinking gathered a collection of beers from the original 13 colonies — the places where our nation's ideologies were formed and individuals preserved values we still follow today. These beers are either perfect representations of the individual states, tapping into key historic turning points, or more modern, but ever-spirited, American-inspired brews. Beer images are courtesy of corresponding brewery websites.
Connecticut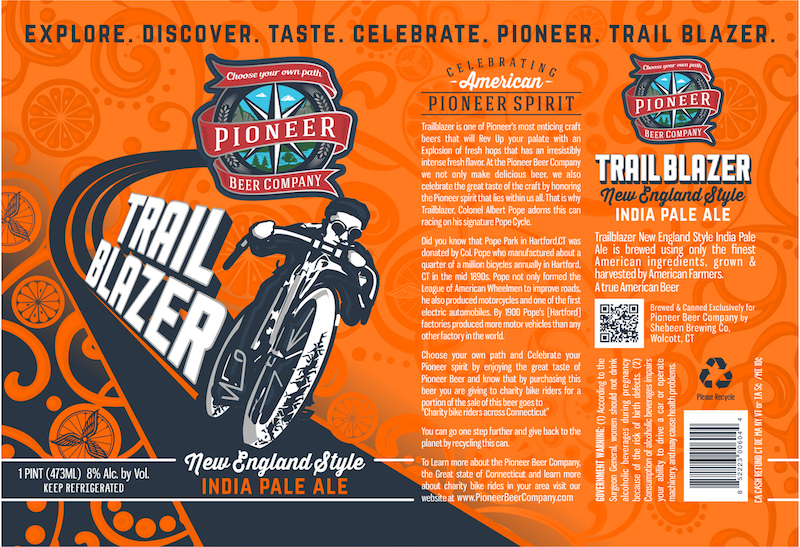 ABV: 8%
Trail Blazer is an New England-style IPA and a "true American beer," according to Pioneer — a brewery that is inspired by the adventurous spirit of the first settlers. (To note, Pioneer moved from Massachusetts to Connecticut, but we'll embrace it.) This beer is made with only American ingredients and carries a logo inspired by a Civil War general and businessman, Albert Pope, who established in 1880 the League of American Wheelman to promote bicycle touring.
---
Delaware


ABV: 9%
We might take this beer for granted now, as high-quality craft beer is available in every state. But Dogfish released this beer in 2001, it's still considered excellent and it still carries an excellent representation. Delaware is synonymous with Dogfish when you are talking about beer in the state — and Dogfish continues to innovate, as not many breweries can boast their own hotel. Delaware was the first to ratify the Constitution and they arguably are one of the first to make stellar craft beer approachable on the East Coast.
---
Georgia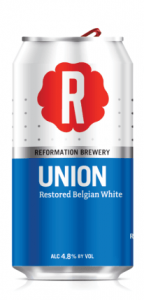 ABV: 4.8%
A Belgian-style white ale, Union was created to "celebrate what we hold in common," Reformation says. The brewery is in Woodstock, Ga., and was inspired by community and conversation, by Martin Luther and the Protestant Reformation; this brewery follows much of what brought our forefathers to the colonies. The beer is bright and light, with dried lemon and orange peel flavors.
(A runner-up to this list is Burnt Hickory's Cannon Dragger, as the name is fantastic: In 1864, Confederate soldiers cleared brush and dragged cannons up the side of the Little Kennessaw Mountain, holding their line.)
---
Maryland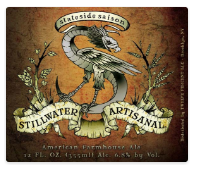 ABV: 6.8%
Maryland carries a solid brewing tradition: It's home to National Bohemian, first brewed in Baltimore in 1885, and boasts the feisty Flying Dog and consistent Heavy Seas.
But we're looking at Stillwater's saison for this collection, as it marries the European roots of the original 13 colonies with the American innovation and experimentation. It's earthy and bright, like a traditional farmhouse, and fermented using classic farmhouse ale yeast, so carries a slight funkiness. Stillwater, as a brewery, combines art with beer and is ever-evolving: It's much like the American identity.
---
Massachusetts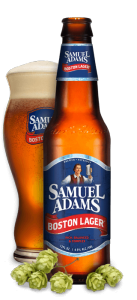 ABV: 4.9%
Sam Adam's Boston Lager is such an iconic beer and we're fools not to include it. If you haven't had one in a while (yes, we sound like the commercials), pick one up. You'll be reminded that it's really, really drinkable and just …. good. This beer was introduced in 1984, which means it's likely older than many of those who drink it. Beer brewing was in the blood of America's Samuel Adams, and it's fitting to have this beer on the list.
---
New York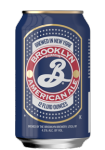 ABV: 4.5%
This beer is on this list for two reasons: First, it's straightforward in its Americana, embracing the American IPA style, simple and straightforward, drinkable and uncomplicated. Secondly, Brooklyn Brewery has been marrying the past with the present since its Brooklyn Lager launched in the 1980s, using both dry hopping and the influences of the booming pre-Prohibition New York brewery scene. Brooklyn Brewery continues to be a powerhouse, opening a partnership in Stockholm (which PorchDrinking visited!) and currently planning an expansion site in Staten Island.
---
New Hampshire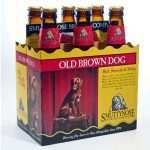 ABV: 6.5%
This is an American brown ale style, which is something we haven't featured yet in this list — it's more full-bodied and more strongly hopped than your standard English brown ale. This beer has been brewed since 1988 and like any good, old dog, has stayed loyal, true and dependable.
Smuttynose is named after an island in the Isles of Shoals archipelago off of the New Hampshire coast and was founded by a group of interconnecting individuals with storied brewing experience up and down the East Coast, including establishing what is now New England's oldest operating brewpub, the Northampton Brewery in Massachusetts. This legacy of high-quality and shared innovation is foundational to the colonies, and our nation.
---
New Jersey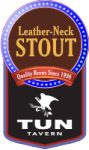 ABV: 4.5%
The current Tun Tavern is an Atlantic City brewery and restaurant, but it is actually a rebirth of Philadelphia's historic tavern of the same name, which was frequented by George Washington, Thomas Jefferson and other iconic leaders. (The word "Tun" is an old English word for cask, barrel or keg.)
The dark-pouring, oatmeal Leather Neck Stout is a nod to the U.S. Marine Corps. It's medium-bodied, with plenty of roasted malt aromas, and carries roasted coffee flavors. It carries a medium bitterness and is overall, a smooth beer.
---
North Carolina

ABV: 7.2%
Wicked Weed came upon the now-booming North Carolina beer scene in 2011 and has been growing swiftly since. They have rotating selections, so we did a bit of digging to find information on the Tyranny Red IPA — a name we couldn't ignore for a list of "taxation without representation" beers. It carries a red pour but carries more flavor diversity than a standard red — grapefruit, pine resin and a malt base. It's something bold, but measured and calculated — perfect for a response to tyrannical rule.
---
Pennsylvania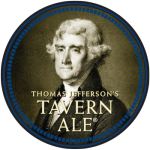 ABV: 8%
The Tavern Ale is a fascinating beer, as it's a recreation of a Thomas Jefferson recipe brewed at Monticello. It's considered a strong golden ale (8% ABV!) and features honey, rye and wheat. Jefferson relished in beer experimentation, according to the research at Monticello, and by 1814, he had a brewhouse and was malting his own grain. Neighbors soon wanted his recipe, but he had nothing specific to relay, he said. Well, this beer from Yards — established in 1994 in Philadelphia — sought to mimic the technique and flavor of what he would likely have created.
---
Rhode Island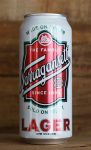 ABV: 5%
Narragansett was founded in 1890, would be the official Boston Red Sox beer provider and then the bestselling brew in New England from the 1930s to 1970s. It was featured in "Jaws" and "Crush it like Quint" has become a tagline for the brewery, with retro, limited-release cans and the like.
Their standard, reliable lager has a secret blend of Pacific Northwest hops and a lager strain that the brewery has used since right after Prohibition. It's reliable and a classic and worth toasting with on America's holiday.
---
South Carolina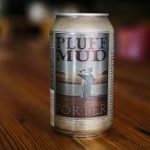 ABV: 5%
Pluff Mud, with its distinct odor, covers the South Carolina coast and served as an obstacle in the Revolutionary War and the Civil War. It also, remarkably, preserved many of those who traversed through its muck. Holy City from North Charleston took its second flagship beer, an American porter, and named it after the Lowcountry mud. The brew has a low ABV but is still chocolatey and carries caramel notes; despite it's name, it's not sticky and heavy and abides to an American porter tradition.
---
Virginia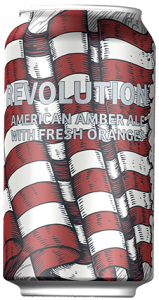 ABV: 5.6%
Revolution is an American amber ale that not only carries great flavors but also boasts an awesome, patriotic can design. Heritage carries great art on all of their cans, inspired by historic themes and beloved American stories.
The Revolution's extra addition is oranges, though it still carries the rye and toasty flavor of an amber. Heritage is located in Manassas, Va. (this writer's town!), was started by veterans in 2013 and makes the efforts to give to charity and source organically.
---