No Comments
Best of Hands Barrelhouse & Matchless Brewing | Family Influence Hazy IPA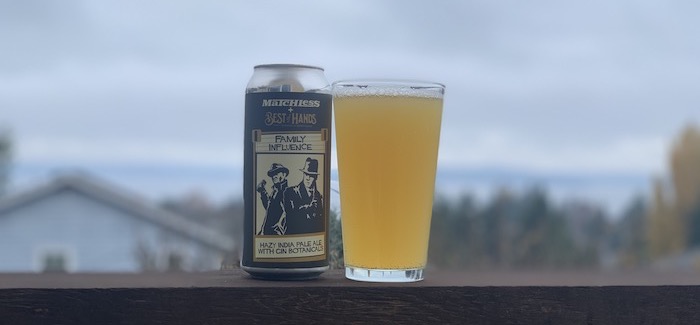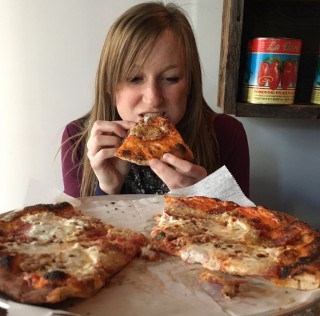 I've written before about Seattle's best bottle shop, The Beer Junction, and how lucky I am to live in the same neighborhood so I can access their brilliantly curated selection and knowledgeable staff as frequently as I want. But earlier this year, The Beer Junction gave me and fellow West Seattle residents a new reason to appreciate their craft beer expertise in the form of Best of Hands Barrelhouse.
Best of Hands Barrelhouse opened in March of this year and is owned by two former Beer Junction alums, Nick Marianetti and Gregory Marlor, as well as a third partner, Chris Richardson. Nick and Gregory share brewing responsibilities at their brewery, which focuses on Farmhouse and Sour styles, and has quickly become the go-to brewery in West Seattle. Embracing the communal and collaborative nature of craft beer is part of the core mission of Best of Hands Barrelhouse – their website describes their goal for the brewery, which is "to showcase the unique terroir…of our home, Washington state, while promoting community through brewing – and drinking – with the seasons." Thus, it's only natural that the team at Best of Hands would introduce a collaboration beer so early in their tenure. They teamed up with The Beer Junction and fellow Washington brewery Matchless Brewing, whose head brewer Aaron Blonden is a fellow Beer Junction alum, to create Family Influence Hazy IPA.
Family Influence is a Hazy IPA brewed with gin botanicals from Seattle's Copperworks Distillery. The beer – one of my top-3 favorites of 2019 – pours a fuzzy apricot color with a thin cream-colored head and plentiful, distinct bubbles. The nose is mild, with citrus and orange aromas as well as a very tropical hoppiness. The mouthfeel is medium, with moderate carbonation that creates the pleasant tingle and weight of a cup of fresh-squeezed orange juice. Flavors of pineapple juice, orange, and passionfruit hit the palate first, followed by greener, herbal spices in the middle of the taste. The gin botanicals start to come into play next and are followed by more bitter pine notes at the end of each sip. However, even with the botanicals and sharper floral notes, the finish is gentle and brief, creating a light, easy-drinking India Pale Ale.
https://www.instagram.com/p/B4iyUIwAoW0/
Family Influence Hazy IPA launched on November 6 and is available in 16-ounce cans and on draft at Matchless Brewing, Best of Hands Barrelhouse, and The Beer Junction while supplies last. Don't miss your chance to taste West Seattle in this stellar craft brew.
---