No Comments
Lo Rez Brewing's Taproom Opens in Pilsen Neighborhood of Chicago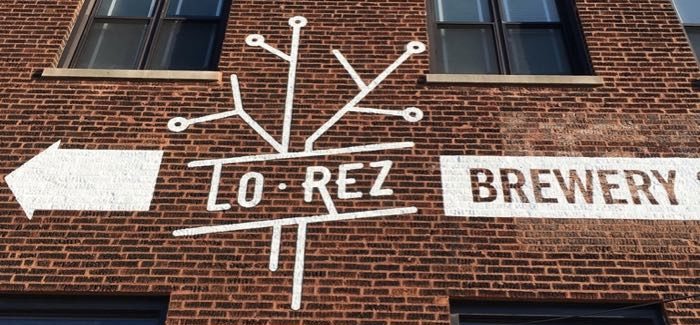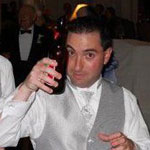 Less than 24 hours before their grand opening, a ladder is still in the brewery, tap handles need to be screwed on and the rest of the beer list needs to be added – but Lo Rez opened last week to a packed tap room.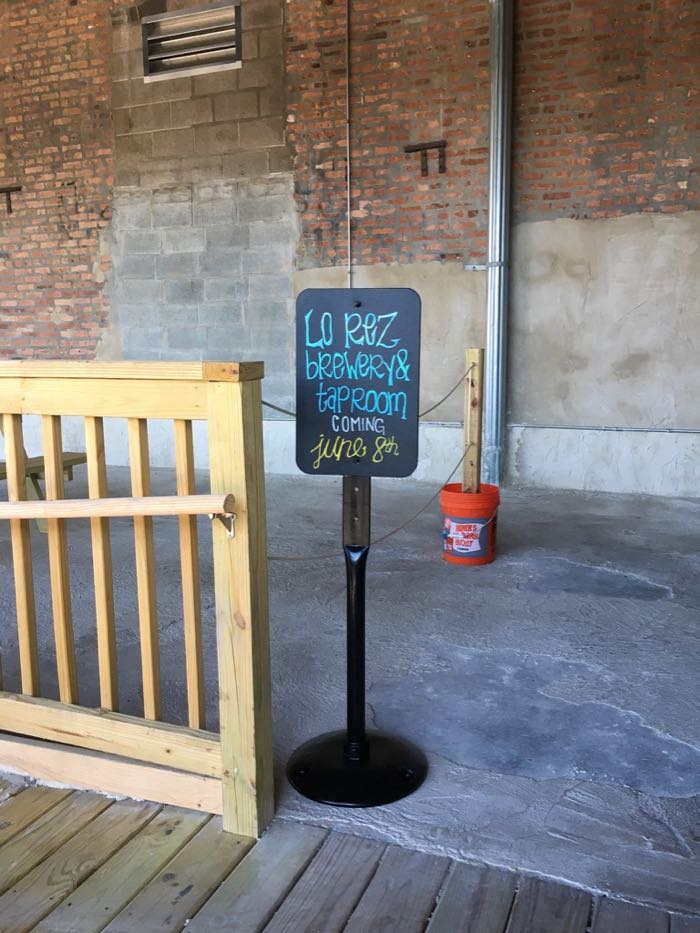 "I have a list of 500 things that have to be done," co-founder Dave Dahl said the day before the grand opening. "We have a ton of people coming and we're going to be ready. I'm freaking ecstatic right now."
From first having the idea to start a brewery in 2013, over the past four years, Dahl and his co-founder Kevin Lilly have taken classes on brewing, worked at other Chicago breweries, gone through the ordeal of finding a location and finally have a place of their own that is set to open.
Currently Lo Rez has 31 draft accounts, but opening the taproom will be a totally new experience.
"It's super exciting to pour a beer and put it in front of someone and see their reaction," Dahl said. If someone tells you they want something like Blue Moon, we're going to recommend our Wit beer but tell them it's fresher and better."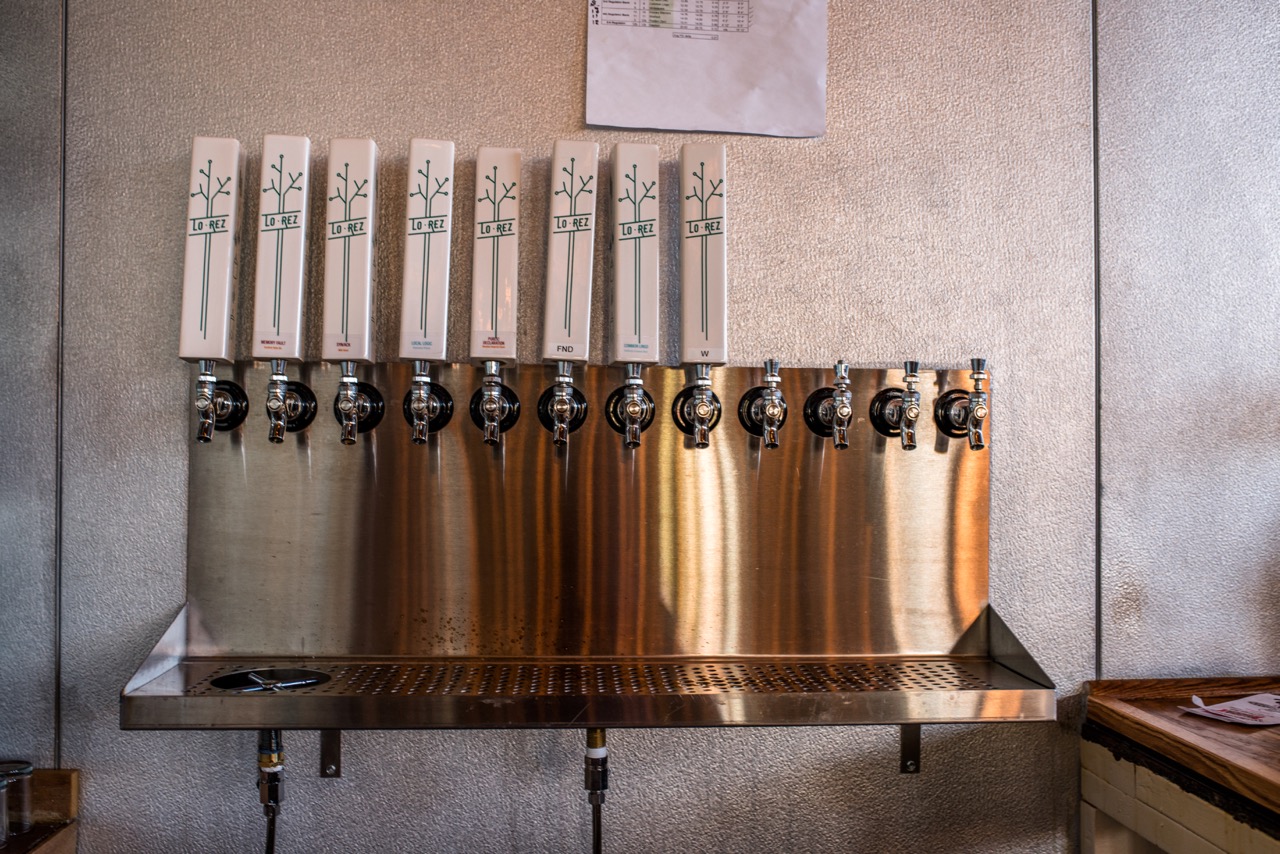 Dahl and Lilly looked all over the city of Chicago for the perfect location for Lo Rez and eventually found the perfect spot in Pilsen.
"We decided on Pilsen for a few reasons," Dahl said. "First it had the space that was perfect for a brewery to open in. While it's an industrial area, it also has a great neighborhood feel to it. People say that Pilsen is up-and-coming, and I hate that phrase, because Pilsen is here. It's going through a deliberate and gradual change of bringing in new small businesses."
Pilsen is home to three craft breweries: Lo Re, Alulu and Moody Tongue.
"There is so much going on in Pilsen right now," Dahl said. "You can have a drink at Lo Rez, head to Moody Tongue, then Alulu and then Thalia Hall for a concert."
"We want this place to be a Pilsen watering hole," he continued. "You'll see people of all shapes, sizes and color here. You'll have guys who are tilers wearing kneepads sitting next to lawyers in suits all drinking beer together."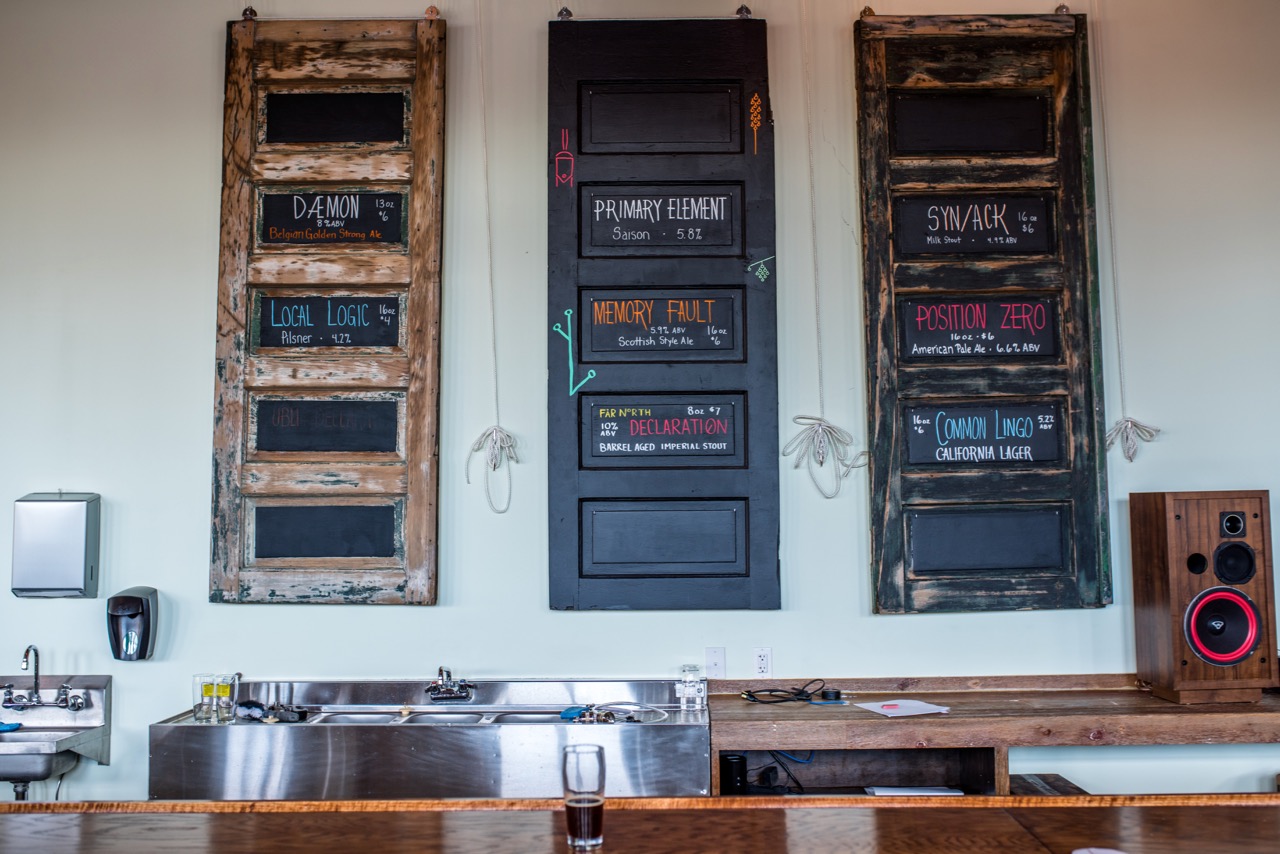 Both Dahl and Lilly come from the hi-tech technology industry. The brewery got it's name because Lo Rez is more relaxed and casual.
Dahl wants Lo Rez to be a place where you can put down your phone, turn off all technology, drink a beer and chat to the person sitting next to you.
Currently they have one TV, that's not hooked up yet, that they'll show sporting events on if someone asks. Otherwise music from speakers that are pretty old, will fill the taproom space.
Lo Rez features a long bar, several picnic tables inside which will eventually change over to long communal tables and a nice outdoor patio space which is covered from the elements. Exposed brick makes up the walls and a wooden roof that adds charm to the brewery.
They'll have 11 beers on tap, as well as their own craft soda they are experimenting with right now. While there won't be food service, food trucks will be stopping by and delivery to the brewery is encouraged. There will be bar snacks available for purchase soon; including artisanal beef jerky, cheese flights and breads. All the snacks will be from local providers which is something Dahl said was deliberate.
The brewery is already getting local attention. A week before their opening, they held a private industry night and while it was a private event, locals saw the lights on and started wandering in. Instead of turning them away, Dahl and Lilly invited them in to join the celebration.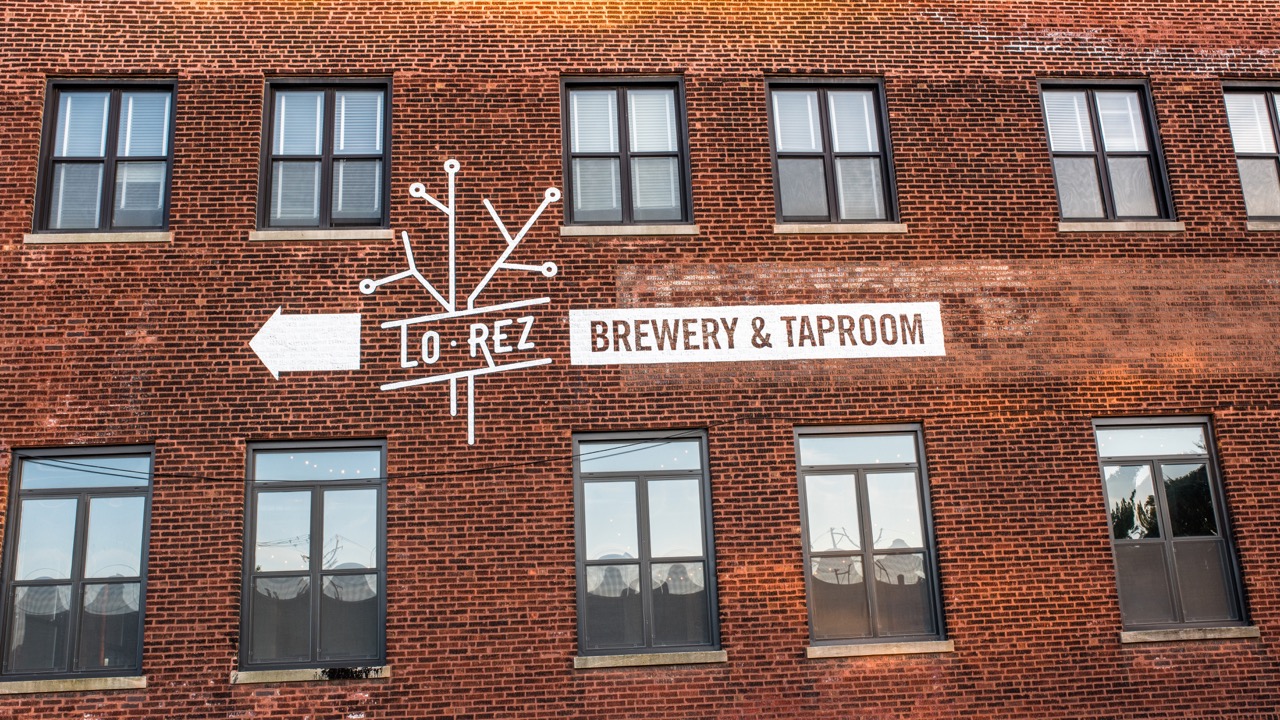 In the near future, Lo Rez hopes to have live music and events in their outdoor space. Free tours will be available when the brewery opens as well. A limited selection of bombers will be available to purchase at the taproom as well. Right now just a couple of their beers are bottled, but a third one is set to be added to the mix soon.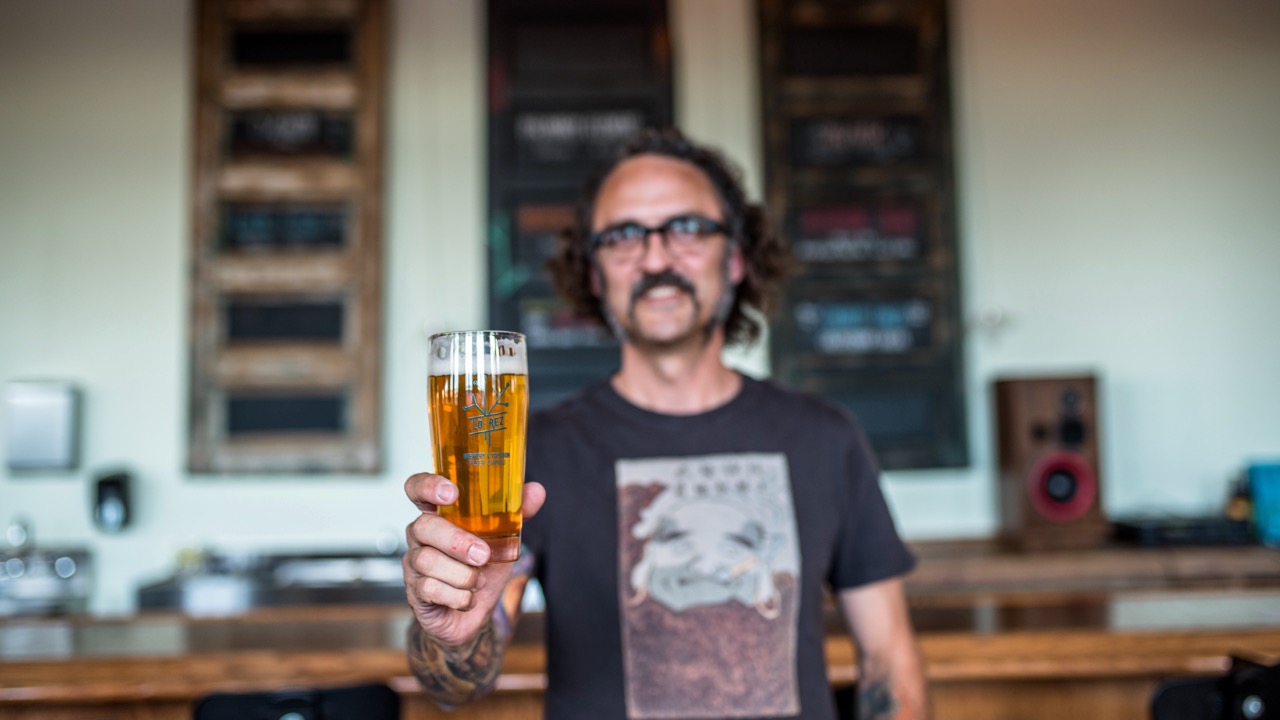 From a home brewing hobby over two decades ago, to today, Dahl and Lilly are ready to see their dream become a reality when they open their doors today.
"All we wanted to do was make killer beer and explore all the different styles together," Dahl said. "The goal for us is for this place to be filled with locals and craft beer fans that have come down to try the great beer we have here in Pilsen between us and the other craft breweries."
Hours:
Monday: Closed
Tuesday: Closed
Wednesday: 2pm-10pm
Thursday: 2pm-10pm
Friday: 2pm-10pm
Saturday: Noon-10pm
Sunday: Noon-8pm
Mike Zoller is the Midwest Editor for PorchDrinking.com. Follow him on Instagram: @CHICAGOBEER and PorchDrinking Chicago's Twitter feed for the latest Chicago craft beer news: @PORCHDRINKCHI.
---