No Comments
Ultimate 6er | Father's Day 2020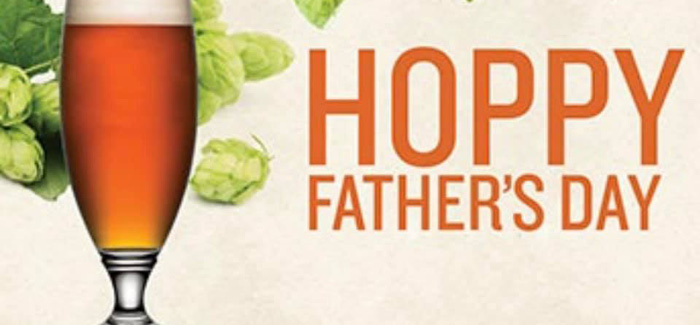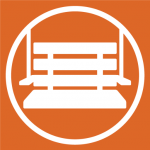 Father, Dad, Pops, whatever you call your fatherly paternal figure in your life, means you will probably be planning gifts or plans for this Sunday the 21st. This year will be the 110th iteration of the holiday that started in 1910 in Spokane, Washington, and it's going just as strong as ever. For the craft beer crowd, there can be no better gift than sharing the beers you have fallen in love with. Here are some specially picked our for the father figure in your life.
For the Domestic Only Dad
We all know the Dad, the domestic loyalist that hasn't allow craft to invade his fridge and taint his classic stand by. We have to start easy with this Dad and ease him in with a classic crispy boi. The wave of classicly brewed lagers making their way back on the craft scene you definitely have an abundance to choose from. A traditionally brewed pilsner with a slight Pacific Northwest edge is the Pilsner out of pFriem Family Brewers in Hood River, Oregon.
https://www.instagram.com/p/Bzn6buwnq7J/
---
The Dad who has a tool for everything
He taught you the difference between a Phillips and a flathead and knows 3 ways to get a stripped screw out of wood. He covets the new tools on the end caps at Home Depot that are all on his Christmas list already. While you are helping him build the latest addition to his tool bench you can crack one of the Wrench series from Industrial Arts Brewing. These juice bombs pack a whomping of flavor ranging from 4.5% with Pocket Wrench to mighty the 10% TIPA Impact Wrench (probably best saved for after the power tools).
https://www.instagram.com/p/B_OHCDQHnOT/
---
The Dad who binged all the Marvel movies before End Game
He devoted 40 hours and 48 minutes to watch the MCU universe in order. It takes dedication and passion. A passion that probably started with a favorite comic book series when he was a kid. The bright drawings and punchy dialogue can hook you young and create a powerful nostalgia. Kings County Brewing Collective has got the can art for feeding that nostalgia. Plus with all the styles you can definitely find one for your dad, but maybe crack one of their Taco Thörsday Lagers while debating how you would use the Infinity Gauntlet.
https://www.instagram.com/p/CAvIJz5J8Bu/
---
The Dad who is a little too into conspiracy theories
The JFK assassination, the Illuminati, Chemtrails he has theories on them all. He's delved into some weird corners of the internet, but the good news is you can always count on him as a resource. He may be feeling a little overstimulated from all the new theories flying around during this pandemic so you may need to slow him down with some of the classic theories. HenHouse Brewing Company in Sonoma County, California has the beer series for him, their MK Ultra IPA has recently been released and packs a punch of flavor. So start discussing that Zapruder film.
https://www.instagram.com/p/CBL9xmYDtpr/
---
For the Wino Dad
His favorite place to vacation is in Napa, and definitely has a membership to your local vintner. You've never really been able to pull him to a brewery, but here is your chance. There are some beautiful barrel-aging programs all around the nation, so just look for a good oak-aged wild ale, preferable aged on the pomace of local grapes. You'll be able to nerd out together and see where your interest intersect. Side Project Brewing out of St. Louis, Missouri, has been releasing some of their cellar beers like this Puncheon which is their ode to wine. Taking their blonde wild ale and aging it for 20 months on Chambourcin grapes.
https://www.instagram.com/p/B2ZZxL4H6Eo/
---
The Baseball Dad
It's all but 100% confirmed, baseball will be back this season. It will probably be an extremely short season, but it will finally be sports that you can connect over. So when the 2020 opening day comes around make sure to grab some fresh suds to pretend you are soaking up some sun and games. The Hustle Up! Blonde Ale from Boulevard is the perfect beer for those long afternoon ballgames, at 4% and just 100 calories you won't be too full for that second hot dog, heck maybe a third. No one will judge you, especially when we will all be watching from the comfort of our couches.
https://www.instagram.com/p/B9fnx_TB7fv/
Feature image photo credit: Mad-K Brewing Company's Facebook.
---