No Comments
Trends and Takeaways from FoBAB 2021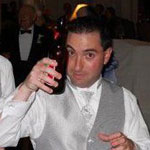 Like all of the events that returned in 2021 after being canceled in 2020, the Festival of Wood and Barrel-Aged Beers returned to Chicago with more buzz and excitement than in previous years.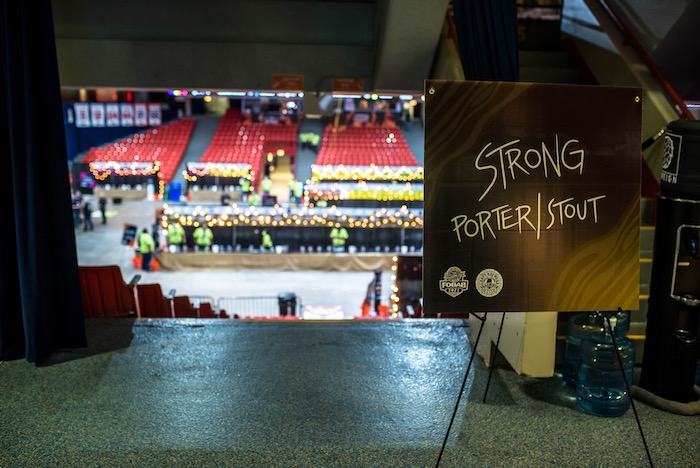 The premier festival for barrel-aged beers, FoBAB has been a tradition in Chicago dating back to 2004 when breweries like Rock Bottom, Emmett's and Mickey Finns were annual medal winners.
Here are some of my thoughts on the new location, winners and losers and trends that have continued this year. While the thoughts are my own, I need to give a shout-out to the ABV Chicago Podcast that has kept historical records of every single medal given out at FoBAB since it began in 2004. 
New Location
After spending many years at the UIC Forum, the event was moved to Credit Union 1 Arena on the UIC campus to allow for a slightly more spread-out event. While pour stations were still lined up next to each other, there were also breweries around the upper concourse to help disperse the crowds.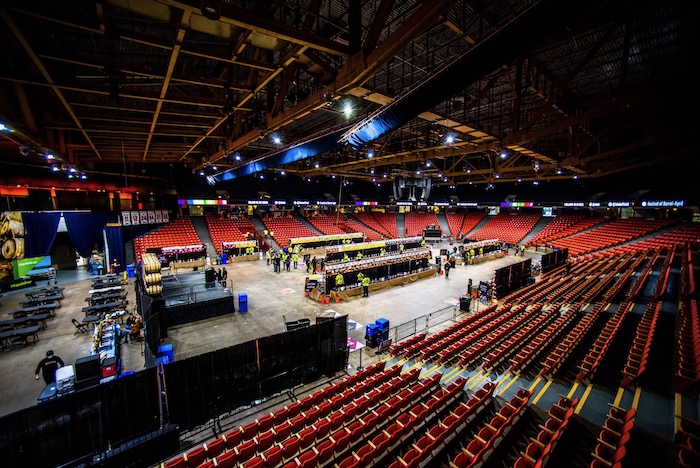 While I have nothing against the UIC Forum, I'm hoping that the Illinois Brewers Guild, which puts on FoBAB each year, will keep the event at Credit Union 1 Arena going forward. Not only were there more bathrooms (and, anecdotally, I heard better concessions), but there was also seating.
You might not think this is a big deal but for a four- or five-hour beer festival, having the ability to sit down and rest for a few minutes was a huge bonus. The Forum simply doesn't have that and throughout the afternoon you could see people scattered throughout the seats enjoying a rest while sipping a beer.
Obviously, I don't know any of the logistics in using the Arena over the Forum but I really hope they continue at this new location.
Hype But No Medals
I'm going to start by saying there's no disrespect to the beers that commanded the longest lines as soon as the festival opened, but there were easily three or four beers that were the must-haves early on. None of those beers earned a medal.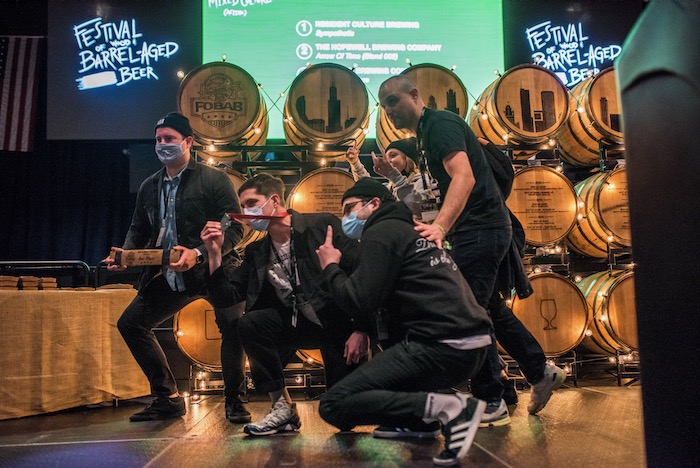 This shows a pretty distinct split in what the general public wants to try in a beer and how the industry judges grade and…well, judge the beers. The big pastry stouts simply aren't winning lots of medals and that's a trend we've seen over the past few years. 
We did see Maplewood's Barrel-Aged Peanut Butter Cuppa win a bronze in 2020 and, in 2019, the judges clearly liked vanilla as an adjunct as two of the top three beers featured that ingredient. But that was just one adjunct and in both beers, it was incredibly well balanced. The breweries that are using three, four or even five adjuncts and making these big sweet beers get a lot of hype but the judges have been pretty consistent in not putting these beers on the medal stand.
No Stout for Best of Show
This year's Best of Show was from Resident Culture in the Wild Beer Mixed Culture (Acidic) category. It was a fantastic beer with an ABV of 5.5% that was slightly tart and full of flavor. It didn't win because it was a low ABV beer, but in a festival where beers average around 10-11% and went all the way up to 19.76%, it was a really nice change of pace.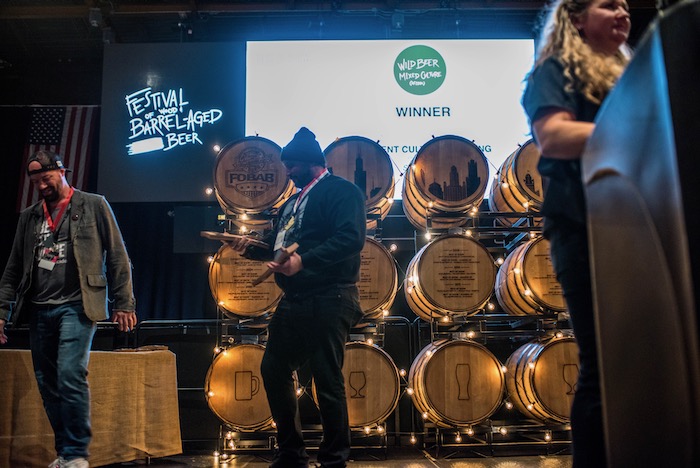 It also continued a trend that a Stout hasn't won Best of Show since 2018 when Bottle Logic won for Fundamental Observation. Sometimes we think about FoBAB and just think big Stouts, but there's so much more to the festival. Amazing Barleywines, Wild beers, Fruit beers, Ciders, Meads and more are all poured at the event but it is the Stouts that get the hype and lines.
In 2020, we saw a Cider take Best of Show for the first time ever; in 2019, Bottle Logic also won Best of Show but with a Barleywine. It's interesting to see no Stout win for the last three years. Is it a sign of things to come? Not sure, but I think it does highlight all the awesome things breweries and cideries are doing with barrels that aren't Stouts.
My Favorites That Didn't Win a Medal
I tried a lot of the medal-winning beers, including all of the gold medal winners and they were all very well done. There were a few beers that I tried that didn't win that were amongst some of my favorites.
Afterthought Ale: Wine Barrel-Aged (Key Lime & Yuzu) | Afterthought Brewing Co.
What a fantastic beer that I hope everyone got to try. Afterthought is a Saison-focused brewery out in the suburbs and this tart and slightly funky beer was amongst my favorites at the event. I loved the tartness from the key lime and yuzu and the wine barrel added some really nice tannins. At 5% ABV, it was also a very nice refreshing change of pace from the big Stouts.
Out of Des Moines, IA, this Stout aged in rye whiskey barrels for nearly two years then conditioned on whole vanilla beans blew me away. How this beer didn't win a medal is mind-boggling. Just two years removed from vanilla being the star adjunct, I thought this one had a really good shot at winning. The rye barrels added some great spice to keep the beer from being too sweet but also allowed the vanilla to shine through. This was my first time having anything from Lua and I was a big fan.
Sure, Dovetail has some of the best Lagers in the city of Chicago, but they also have a sneaky good barrel program and I really enjoyed their Framboise. A blend of spontaneously-fermented beer from 2017 and 2018 that then aged seven months on nearly 700kg of red raspberries was a standout for me. If you're in Chicago and find yourself at Dovetail, try one of their barrel-aged beers.
---