No Comments
City Built Brewing | Prague Underground Czech Pilsner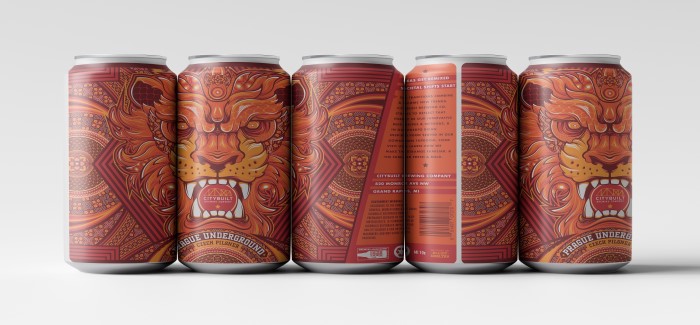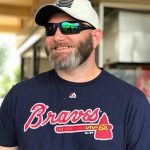 We were recently able to try a Czech Pilsner from City Built Brewing out of Grand Rapids, MI called Prague Underground. We think this beer is brewed true to style and well worth trying out if you enjoy great tasting beer.
The Pilsner is a Lager beer that was originally brewed in 1842 by Bavarian brewer Josef Groll in the town of Pilsen in Bohemia which is now the Czech Republic. Legend has it that beer was brewed in this part of the country as far back as 1307, but the quality of the beer brewed up until the late 1800's was so inconsistent the locals had dumped barrels of beer to show their disgust! They brought in Josef Groll to implement a new style of beer that focused on local ingredients and paler malts, and as the old saying goes "the rest is history".
When asked about the inspiration about brewing this style of beer for City Built Brewing, head brewer Rob Qualls said it was his love for Czech Pilsners that truly inspired this beer. Rob explained that "The Czech Pilsner is one of the best beers in the world and it's a very hard style to execute", and an even harder task to execute well. Rob states that the ingredients are simple, Pilsner malt, Saaz hops and yeast. That's really all there is too it as far as ingredients go. The brewing and execution are where things get a bit more complicated and require a seasoned brewer to pull off a beer of this style that is of exceptional quality. You would think with it being simple ingredients that it would be a simple style to produce, but that's why it's so hard to do. Without any other ingredients or variations of hops, any flaw in the beer is noticed and you can't just mask it with extra hops or adjuncts.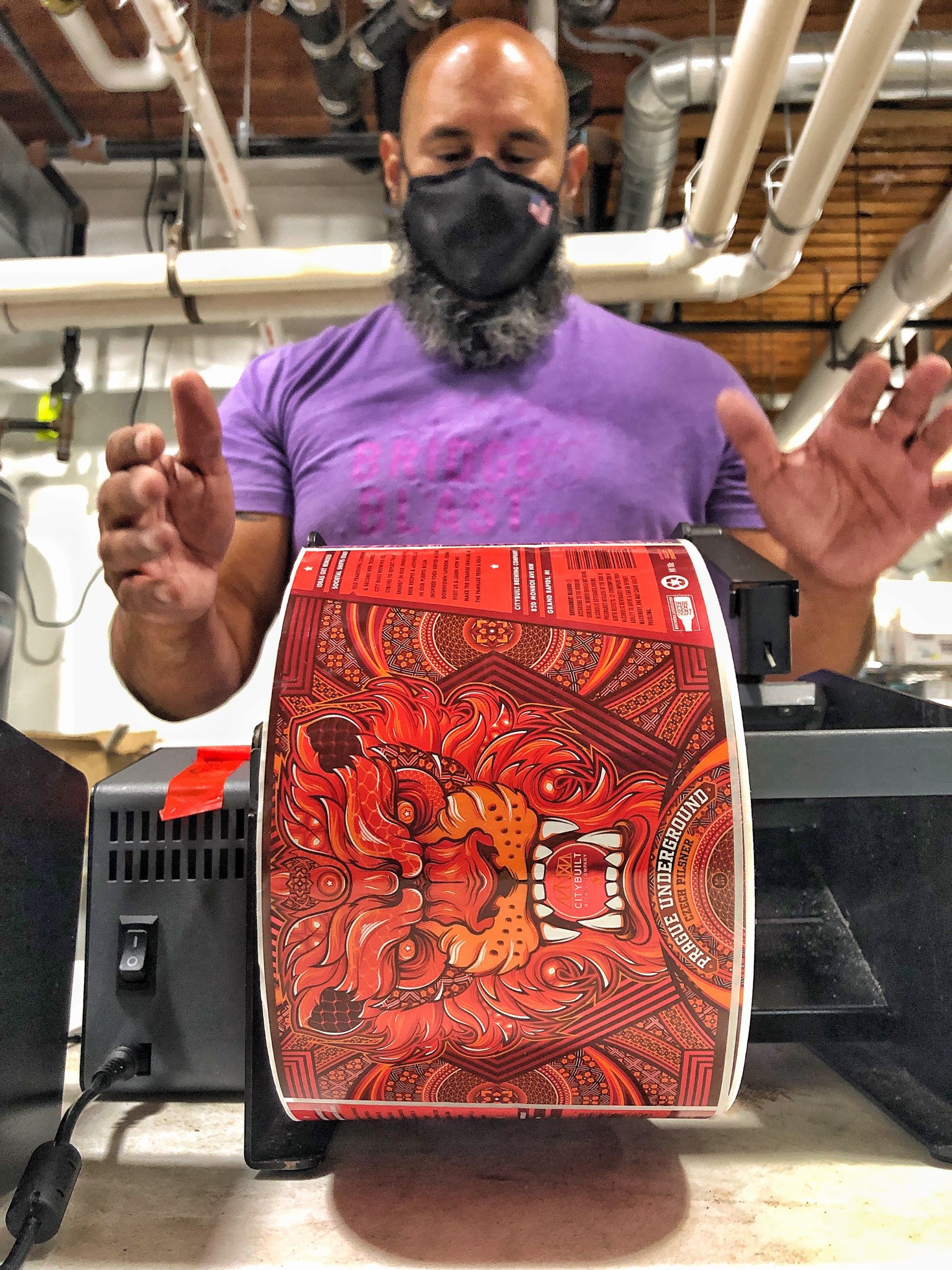 Prague Underground is hopped with Saaz hops, which can also be used in Italian-style Pilsners but aren't typically done that way. Rob explained that for the most part, Czech Pilsners are hopped with Saaz and Tettnage. While Italian-style Pilsners are traditionally hopped with Hallertau and Spalter. Some of them are cask conditioned and Rob said that a proper Czech Pilsner is also cask conditioned. "While the Italian-style Pilsner gets a lot of its inspiration from the Czech Pilsner and can use Saaz hops to balance the flavor, Saaz hops in the Czech Pilsner are there to really punch in the nose with it", said Qualls.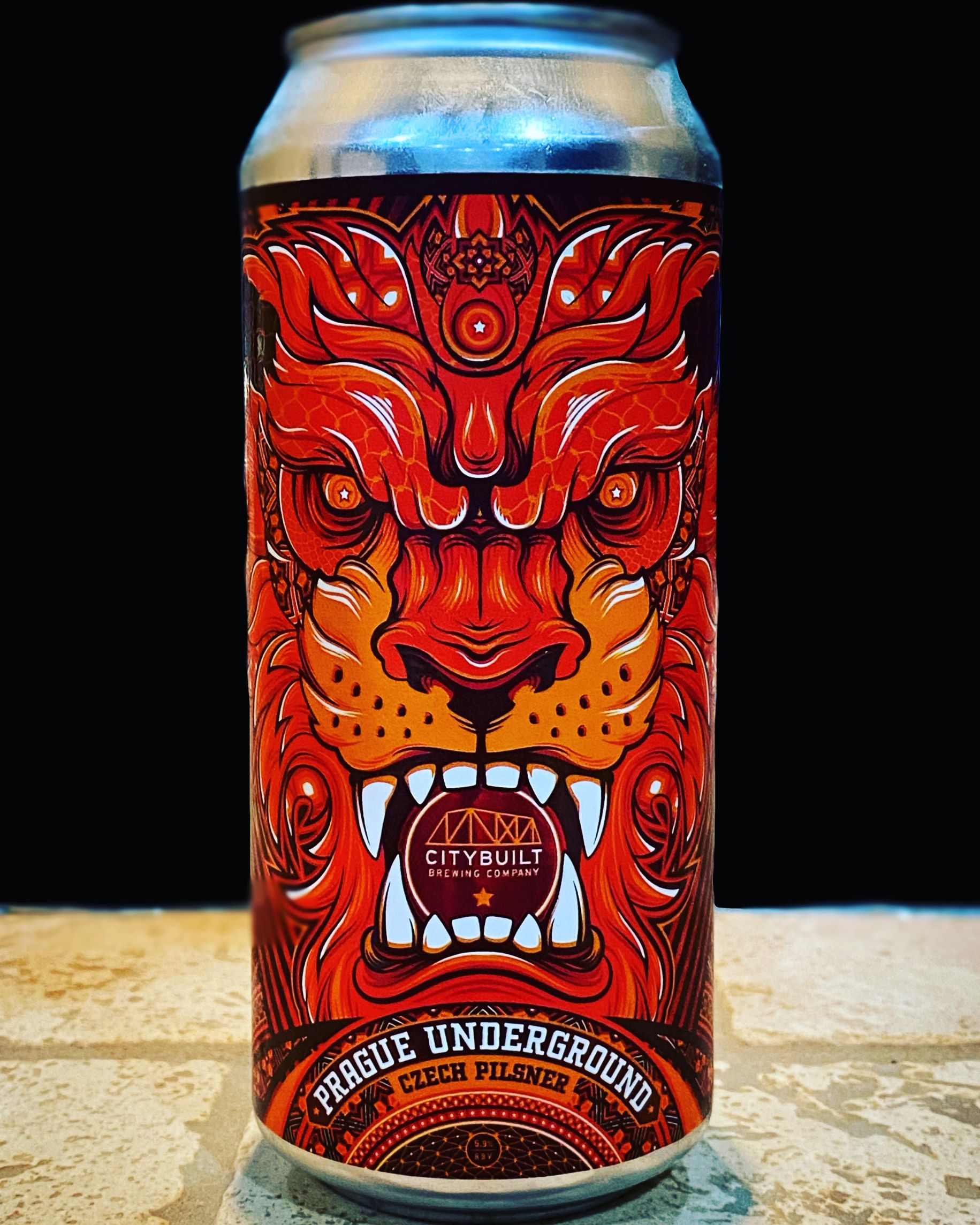 When asked about what makes Prague Underground stand out amongst other beers of this style Qualls said that "It's very approachable for those dipping their toes into craft beer", "Prague Underground is not as bitter as a normal Czech Pilsner as I wanted this beer to be an approachable beer that really delivered the flavor of the Saaz hop profile." As far as the flavor profile that Qualls wanted this beer to provide, we think he hit the nail on the head with this one. Prague Underground is a stellar example of this style that drinks very clean and crisp. It has a touch of sweetness on the front and finishes with a small amount of bitterness on the end that lets you know you're still drinking a beer. To say that this beer clean drinking and crisp is a huge understatement on the quality of Prague Underground though, yes, it's that simple and that's what Qualls wants this beer to do, but to knock it out of the park with this beer is quite a feat. While it may have Underground in the name of the beer, we think this beer deserves a spot above ground in your refrigerator, cooler or wherever you keep your beer cold. Qualls noted that this beer is his baby and he's very proud of it. It truly is a hard style to pull off and Qualls and the City Built team were certainly able to produce this masterpiece of a Czech Pilsner for all of us to enjoy!
So, if you find yourself near Grand Rapids, or you know somebody that has access to this beer, do yourself a favor and get your hands on City Built Brewing Prague Underground, you won't regret it one bit!
---