No Comments
Ultimate 6er | Light Beers for Social Distancing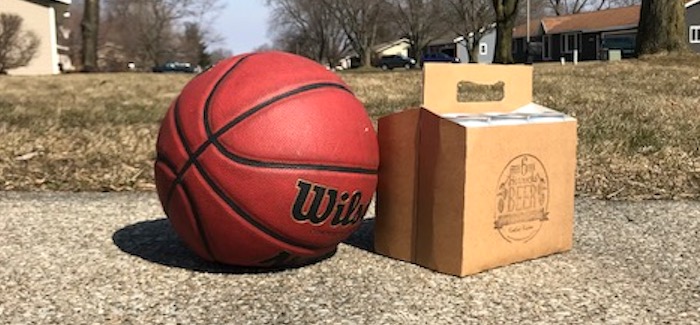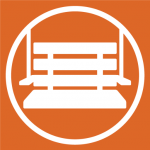 Growing up in Michigan, March was always a month of excitement and anticipation for me. After a long, cold winter, I always found myself eager to spend time outdoors on the first day of sunshine, and my spirits were lifted along with the slowly rising temperatures. In addition to the excitement that the spring season brings, the beginning of another one of my favorite "seasons" was filling me with anticipation this time of year: March Madness! However, as we all know, everything that we had planned on has abruptly been halted by COVID-19. School has been closed, spring break plans have been canceled and March Madness has taken on a new meaning. However, instead of complaining about how this has inconvenienced our lives, why not look at this opportunity as a chance to slow down?
I originally wrote this article with the intention of reaching for one of these light beers while cheering on my favorite basketball team. Instead, I'll offer you six recommendations on light beers that you can enjoy while binge-watching Netflix, working on projects around the house or otherwise entertaining yourself during this unique time of social distancing.
New Holland Brewing Company jumped into the light beer scene just in time for spring with the release of Lightpoint, a "functional White Ale." At just 86 calories and 2.3 carbs, it's a great beer to enjoy after going for a bike ride or taking a walk on a sunny afternoon. With flavors of coconut water, raw honey and orange peel, it's intended to be a refreshing and tasty brew for the more physically active craft beer lover.
New Holland is even celebrating its release with a Lightpoint 5k on March 28 in downtown Grand Rapids, Michigan. My husband and I hope to be participating in the race, providing it's not canceled! Although Lightpoint is light on calories and ABV (only 3.7%), it has enough flavor to keep you interested and satisfied, especially if you enjoy it with a slice of fresh orange. Lightpoint is available in 43 states, so you should have no problem finding a six-pack to savor during your quarantine!
https://www.instagram.com/p/B89JlpQBS9B/?utm_source=ig_web_copy_link
Light Hearted Ale, another new light ale to hit shelves almost nation-wide this year, tastes exactly like it sounds. It's a lighter and thinner version of the infamous Two Hearted Ale from Bell's, which makes it a more drinkable option to keep you company while you work on that quarantine to-do list.  At only 110 calories and 3.7% ABV, Light Hearted has that classic IPA taste without the heaviness of a more traditional IPA. Upon the first sip, you're hit with subtle tastes of citrus and pine, as well as floral and malty flavors. Light Hearted is a great alternative for the IPA lover to enjoy while playing board games, doing a puzzle or reading a good book.
https://www.instagram.com/p/B7Hg13qIQXB/?utm_source=ig_web_copy_link
Another beer known for making appearances at tailgates throughout the Midwest is Local's Light from Short's Brewing Company. Local's Light is more of a classic American Lager intended to be "beer in it's simplest form," as described on the can. At 5.2% ABV, it carries a bit of a bigger punch than Lightpoint and Light Hearted; however, it's still an easy-drinking beer to enjoy on a Saturday or Sunday afternoon. At first sip, you'll notice the barley and yeast flavors that are befitting of a traditional Lager. It's crisp and clean, which is exactly how I hope my house looks after three weeks at home with my family!
https://www.instagram.com/p/B2rVt-4liJu/?utm_source=ig_web_copy_link
I would have failed as a Michigan fan if I didn't represent a beer from my favorite college town. Trail Lyte, one of Arbor Brewing Company's newest year-round beers, is a "lo-cal raspberry Ale brewed with hibiscus." As you can probably guess, this light Ale is heavy on raspberry flavor, making it the fruitiest beer in this 6er. Upon raising the glass to your lips, you'll be hit with the berry and floral aromas before you even take a sip. According to Arbor, it's made with real fruit and activated with salts in order to further quench your thirst. The Lemondrop hops add a slightly bitter taste to the mix as well. At only 99 calories and 4.3% ABV, this beer is short on carbs but heavy in flavor. Perhaps its fruity flavor will make you feel like you are actually on your spring break vacation!
https://www.instagram.com/p/B8r0Sg_FTsF/?utm_source=ig_web_copy_link
The BLB 95 is an International Pale Lager from Big Lake Brewing in Holland, Michigan. Upon first pour, it appears slightly hazy and straw-colored. Although you may be expecting a simple Lager taste, you may be surprised by the subtle fruity lemon finish. As you may have guessed from the name, this beer boasts a whopping 95 calories and 3.7% ABV. Big Lake distributes BLB 95 in 16-oz cans throughout Michigan, making it another great option for a long day of tackling that COVID-19 to-do list.
https://www.instagram.com/p/B9XGiZcA7SP/?utm_source=ig_web_copy_link
Made with water straight from Lake Michigan, it doesn't get any more refreshing than Right Brain Brewing Company's Smooth Operator Cream Ale. Although this brew comes in at around 160 calories, it rounds out this 6er with a slightly different style. Made with Pilsen Malt, you'll be hit with aromas of malt and grain, and you'll also notice a subtle vanilla sweetness. The taste is similar to the aroma, but with a slightly creamy aftertaste, that's true to the Cream Ale style. This beer is very easy to drink, and with the low ABV, it can be sipped on while you work from home. Just like BLB 95, Smooth Operator is distributed throughout Michigan in 16-oz cans.
I hope you all stay positive and stay healthy while enjoying these great brews! Cheers!
https://www.instagram.com/p/4PD_gXo5Dz/?utm_source=ig_web_copy_link
---