#collegebasketball Archives – PorchDrinking.com
March 16, 2020 | Aimee Jackson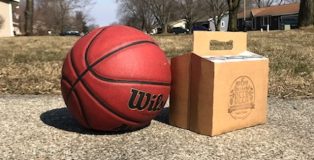 Growing up in Michigan, March was always a month of excitement and anticipation for me. After a long, cold winter, I always found myself eager to spend time outdoors on the first day of sunshine, and my spirits were lifted along with the slowly rising temperatures. In addition to the excitement that the spring season brings, the beginning of another one of my favorite "seasons" was filling me with anticipation this time of year: March Madness! However, as we all know, everything that we had planned on has abruptly been halted by COVID-19. School has been closed, spring break plans have been canceled and March Madness has taken on a new meaning. However, instead of complaining about how this has inconvenienced our lives, why not look at this opportunity as a chance to slow down?
I originally wrote this article with the intention of reaching for one of these light beers while cheering on my favorite basketball team. Instead, I'll offer you six recommendations on light beers that you can enjoy while binge-watching Netflix, working on projects around the house or otherwise entertaining yourself during this unique time of social distancing.
March 20, 2019 | Aimee Jackson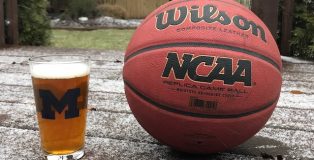 For those of us who live in the Midwest, it has been a long, bitter winter. However, for Big Ten basketball fans, a competitive regular season has pulled us through to the first signs of spring.
For most people, the Christmas season is their favorite time of year. However, for me, March Madness could be the underdog that upsets this crowd favorite in a battle for the most wonderful time of the year. I love that every game matters, as I have a team to root for in each match-up. I enjoy the high of celebration as teams claim victory, and I feel the heartache for each team as their season comes to an end. The upsets, the Cinderella Team, and the bracket busters elicit excitement in me, and of course, I have my favorite team that I hope is ultimately cutting down the nets at the end of it all. For those of you who will be rooting on a Big Ten team with me this March Madness, this Ultimate 6er will provide you with craft brews that show your loyalty to your team and your conference as you celebrate. Let the madness begin! Cheers (and Go Big Ten!).
Read More