No Comments
Ultimate 6er | Best Beers for Cheering on the Big Ten Conference During March Madness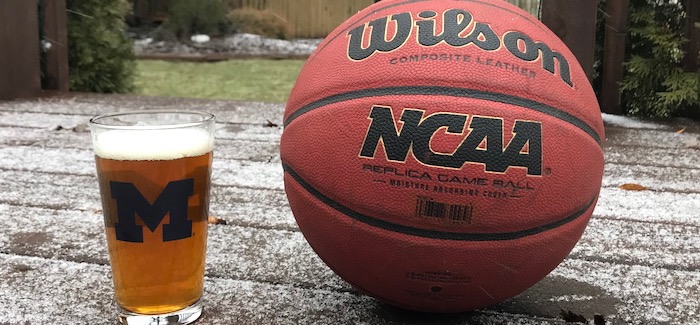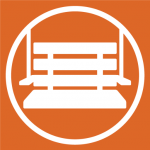 For those of us who live in the Midwest, it has been a long, bitter winter. However, for Big Ten basketball fans, a competitive regular season has pulled us through to the first signs of spring.
For most people, the Christmas season is their favorite time of year. However, for me, March Madness could be the underdog that upsets this crowd favorite in a battle for the most wonderful time of the year. I love that every game matters, as I have a team to root for in each match-up. I enjoy the high of celebration as teams claim victory, and I feel the heartache for each team as their season comes to an end. The upsets, the Cinderella Team, and the bracket busters elicit excitement in me, and of course, I have my favorite team that I hope is ultimately cutting down the nets at the end of it all. For those of you who will be rooting on a Big Ten team with me this March Madness, this Ultimate 6er will provide you with craft brews that show your loyalty to your team and your conference as you celebrate. Let the madness begin! Cheers (and Go Big Ten!).

The University of Michigan (Ann Arbor, MI)
As an alumni of the University of Michigan, I feel compelled to kick-off the Big Ten Ultimate 6er with a brew that represents my Michigan Wolverines. After boasting a 28-6 record during regular season play, we lost a heart-breaker to MSU in the Big Ten Tournament championship. As a number #2 seed in the West Region, Michigan will play the Montana Grizzlies to open up the tournament. My hopes are high that Michigan will be able to win just one more game than they did last year in the tournament, which would make them National Champions this time around!
It is difficult to find a brewery that would serve as a better "mascot" for the University of Michigan's basketball team than Wolverine State Brewing Company in Ann Arbor, MI. Here, the owners pride themselves on being Michigan's only lager-focused microbrewery, emphasizing the hard work, focused attention, and expertise that goes into perfecting their beers. With seasonal lagers including Big House Brown Lager and Wolverine Dark Lager, Wolverine State offers a great beer to raise your school-spirit year round!
Their flagship beer, Wolverine Premium Lager, was born out of a desire to create an easy-to-drink beer that would be loved by all Michiganders. At 4.7% ABV, this classic brew will keep your thirst at bay as you cheer on the Wolverines throughout the tournament. Ingredients include North American Pilsner malt, American brown rice, and Northern Brewer hops.  Even the water used to brew this lager boasts home-town pride, as it is is locally sourced from the Huron River which flows through the University of Michigan's campus. Its golden color will also be a nice compliment to any maize and blue themed party.  It's great to be a Michigan Wolverine!
https://www.instagram.com/p/BgMrmMQl_xx/?utm_source=ig_web_button_share_sheet
Bonus Beer: For those on the west side of the state who will be cheering on the Wolverines (like me!), a great option would be Haze & Blue New England IPA from Big Lake Brewing in Holland, MI. Go Blue!
Michigan State University (East Lansing, MI)
Another team that will be representing the Big Ten in the NCAA tournament this year is also U of M's in-state rival, the Michigan State Spartans. Entering the tournament as a #2 seed in the East Region after sharing the Big Ten Conference title with Purdue and winning the Big Ten Tournament, many are predicting the Spartans to make it to the Final Four, if not further. MSU faithful are not surprised to find themselves in this position, as they boast a long and solid history in the NCAA tournament (this will be MSU's 22nd appearance in a row, marking one of the longest streaks in college basketball).
Lansing Brewing Company, which is one of the oldest breweries in the area, similarly prides itself on its history.  Originally serving beer to the laborers and tradesmen that built the city, Lansing Brewing Company was resurrected in 2015 after it was forced to close during Prohibition.  Hard work and local pride are at the heart of both this brewery and the Spartan basketball faithful.
Although this is extremely hard for me to do, I must admit that Tom Izzo (MSU's head coach since 1995) has a smooth operation going over there in East Lansing. That's why Velvet Villain Ale, which falls somewhere between an oatmeal porter and an imperial black ale, would represent MSU perfectly in my Big Ten Ultimate 6er. At 8.2% ABV, this beer can sneak up on you, charming you with its silky smooth sweetness. It is dark and creamy in appearance, with sweet notes of vanilla and chocolate that balance nicely with a roasty coffee finish. With its dessert-like qualities, this brew would provide a nice nightcap to a long night of cheering on your Big Ten Conference teams.
https://www.instagram.com/p/BnCMpfWhfov/?utm_source=ig_web_button_share_sheet
Bonus Beer: Again, if you are on the west side of the state and looking for a brew that shows loyalty to your green and white, Big Lake Brewing also offers a New England IPA for you: Sparti Party (7% ABV).
Purdue University (West Lafayette, IN)
After MSU and U of M beat up on each other during the regular season, Purdue came out sharing the Big Ten Conference title with the Spartans. Boasting a #3 seed in the South Region, Purdue should be able to kick off tournament play with a win over #14 Old Dominion if they play up to their potential.
Located just 2 miles from Purdue's campus, People's Brewing Company reflects similar values to their home-town university as they encourage education about their products and craft beer, as well as passion for their local community. Here, you will also find the perfect addition to your Big Ten Ultimate 6er: Boiler Black Ale.
Boiler Black Ale, a 5% ABV American Porter, is brewed with ingredients from local farms that have been researched by Purdue University. It is full of roasty and sweet flavors that will satisfy any dark beer drinker. If you prefer a lighter ale, the Boiler Gold Ale (5%) presents a great, festive alternative. Not only are both of these brews a tasty addition to your March Madness celebrations, but a portion of the proceeds from your purchase will benefit fermentation science and agriculture programs at the university. Now, that's school spirit!
https://www.instagram.com/p/BtT4Vcrnzl2/?utm_source=ig_web_button_share_sheet
The University of Maryland (Ann Arbor, MI)
The University of Maryland Terrapin's will be entering the NCAA tournament this year in the middle of the pack, claiming the sixth seed in the East Region. After getting blown out by Michigan in the Big Ten Conference Tournament, the Terrapins will have to step up their game if they are going to beat the winner of the Belmont vs. Temple game in the first round. Furthermore, they would face powerhouse LSU in the second round if they are able to overcome their initial opponent. It is definitely an uphill battle for them, but the University of Maryland's basketball team is not shy to adversity, with trademark wins over Purdue and Wisconsin already this year.
Although Falling Branch Brewing Company is located 1.5 hours north of the University of Maryland's campus in Dublin, there are strong Terrapin roots there. Falling Branch is a family-owned farmhouse brewery where both father and son (as well as the head brewer) are alumni of the University of Maryland. If you are lucky enough to enjoy a beer here, you will be treated to stunning views of the rolling hills that surround the beautiful historic barns onsite. Furthermore, local pride runs strong here as all ingredients used in their beer are either grown on the grounds or by other local farmers.
Falling Branch's Double Adversity Double Farmhouse IPA weighs in at a hefty 9.0% ABV. This imperial saison is packed full of Citra, Amarillo, and Hallertau Blanc hops during the boil, and it is then dry-hopped with Citra and Chinook hops during fermentation resulting in 1.2 oz of hops per gallon! The bitter flavor is balanced nicely by the sweetness of citrus, berries, and grapes. If Maryland is going to advance to the Sweet Sixteen this year, they will have to show similar strength and boldness in face of the odds stacked against them.
https://www.instagram.com/p/BXI2Q79gaMY/?utm_source=ig_web_button_share_sheet
The University of Wisconsin (Madison, WI)
The Wisconsin Badgers are itching to prove themselves in the NCAA tournament after an up and down season.  However, they enter the South Region as an historically unlucky fifth seed playing twelfth seeded Oregon.  With wins over Iowa and Michigan, though, they have what it takes to make a run in the tournament, especially behind the power of star-player, Ethan Happ.
For Badger fans looking to cheer on their team with a brew in hand, the Hopsconsin Red Pale Ale (5.9%) from Great Dane Pub & Brewing Company in downtown Wisconsin makes for a spirited choice!  If you live locally, I recommend cheering on your team at Great Dane itself, as you can enjoy playing pool, shuffleboard, and other games at each location.
As for the beer, Hopsconsin is brewed with Cascade and Chinook hops. Its amber color also boasts school-spirit for fans of the red and white Badgers. Although there are subtle notes of floral and citrus in this beer, the caramel flavor stands out over the rest. If you plan to cheer on all of your conference's teams, this hop-forward red ale will also provide some variety to your Big Ten brew line-up.
https://www.instagram.com/p/BpP8oBkH90i/?utm_source=ig_web_button_share_sheet
The University of Iowa (Iowa City, IA)
Although Toppling Goliath Brewing Company is located 2 hours north of the University of Iowa in Decorah, chances are high that Iowa fans will be able to find their beer in their favorite party store in time for tip-off. Similar to Toppling Goliath's rise from humble home-brewing to being one of the biggest breweries in the state of Iowa, the Hawkeyes will have to prepare themselves for battle if they are going to conquer some of the beasts that lie ahead of them in the tournament. Starting out as a number #10 seed in the South Region, it will not be long before Iowa meets basketball Goliath Tennessee in the second round if they can get by #7 Cinncinati.
Intergalactic Warrior (6.2% ABV) is an IPA brewed with Galaxy and Warrior hops. This beer has a slightly hazy orange color, and it initially tastes of bold citrus flavors like lemon and grapefruit. Hoppy and spicy ginger flavors also come out in the finish. According to Toppling Goliath's website, the hops in this beer "join forces to create a beer with a bitter punch," which is exactly the kind of toughness that the Hawkeyes will need if they are going to make a run in the tournament.
https://www.instagram.com/p/BuW-X_nH8y4/?utm_source=ig_web_button_share_sheet
Ultimate 8er?
Overall, there will be plenty for fans of the Big Ten Conference to cheer for throughout the NCAA tournament! Eight teams will be represented in the big dance this year, which is more than any other conference. The University of Minnesota (#10 seed in the East Region) and Ohio State University (#11 seed in the Midwest Region) will also have their chance at being this year's Cinderella Team. If you have recommendations for another craft beer that deserves a place of honor in this Ultimate 6er, comment below, as the odds are high that we will all need more than six beers for our celebrations this NCAA Tournament season. Cheers to these next few weeks of madness!
---