#MarchBeerMadness – PorchDrinking.com
March 20, 2019 | Aimee Jackson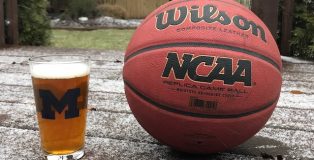 For those of us who live in the Midwest, it has been a long, bitter winter. However, for Big Ten basketball fans, a competitive regular season has pulled us through to the first signs of spring.
For most people, the Christmas season is their favorite time of year. However, for me, March Madness could be the underdog that upsets this crowd favorite in a battle for the most wonderful time of the year. I love that every game matters, as I have a team to root for in each match-up. I enjoy the high of celebration as teams claim victory, and I feel the heartache for each team as their season comes to an end. The upsets, the Cinderella Team, and the bracket busters elicit excitement in me, and of course, I have my favorite team that I hope is ultimately cutting down the nets at the end of it all. For those of you who will be rooting on a Big Ten team with me this March Madness, this Ultimate 6er will provide you with craft brews that show your loyalty to your team and your conference as you celebrate. Let the madness begin! Cheers (and Go Big Ten!).
Read More
March 13, 2017 | Mathew Powers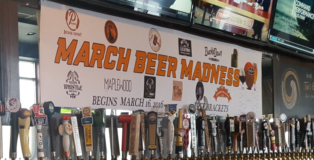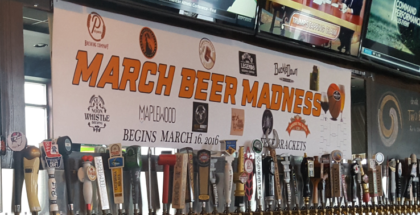 Few places embrace local breweries like Brass Tap in Orland Park, Illinois (Chicago). But, this is no time to celebrate community — community, smoonity! This is March Beer Madness and it's all about competition! One dozen breweries enter the tournament, but only one leaves a winner (and the lucky fans who picked it correctly). It starts with Chicago's Maplewood Brewery vs. suburban Darien's Miskatonic on day one, March 16th.
It's free to fill out a bracket… so, who ya got?