No Comments
March Beer Madness: Brewery Bracketology at Brass Tap Orland Park (Chicago)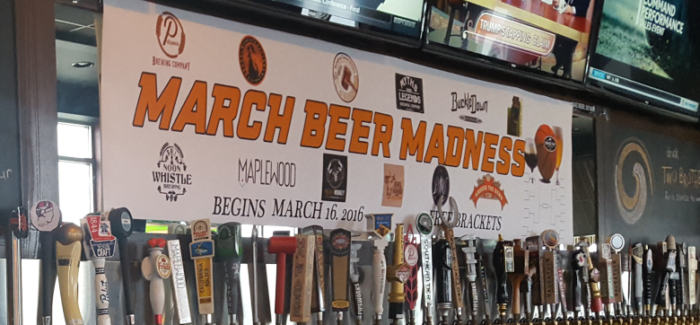 Few places embrace local breweries like Brass Tap in Orland Park, Illinois (Chicago). But, this is no time to celebrate community — community, smoonity! This is March Beer Madness and it's all about competition! One dozen breweries enter the tournament, but only one leaves a winner (and the lucky fans who picked it correctly). It starts with Chicago's Maplewood Brewery vs. suburban Darien's Miskatonic on day one, March 16th.
It's free to fill out a bracket… so, who ya got?
"We honestly won't know how to handle a loss. March Beer Madness means more to us than any award or accolade," is possibly what some brewery might say if I bothered to ask them. I didn't. The last thing I want to hear is some calculated answer that is "the right thing to say." In past years, breweries have stocked the bar with its fans in order to win. Hey, if you ain't cheatin', you ain't trying, right? As they say, actions speak louder than words.
I know the real story. This is about pride!
The entrants show passionate enthusiasm, too. I witnessed people in the bar engaging in healthy debate over who might win, even asking what beer a brewery might have on tap, not unlike dissecting the roster of an NCAA team. This, my friends, is serious business.
And it's all in good fun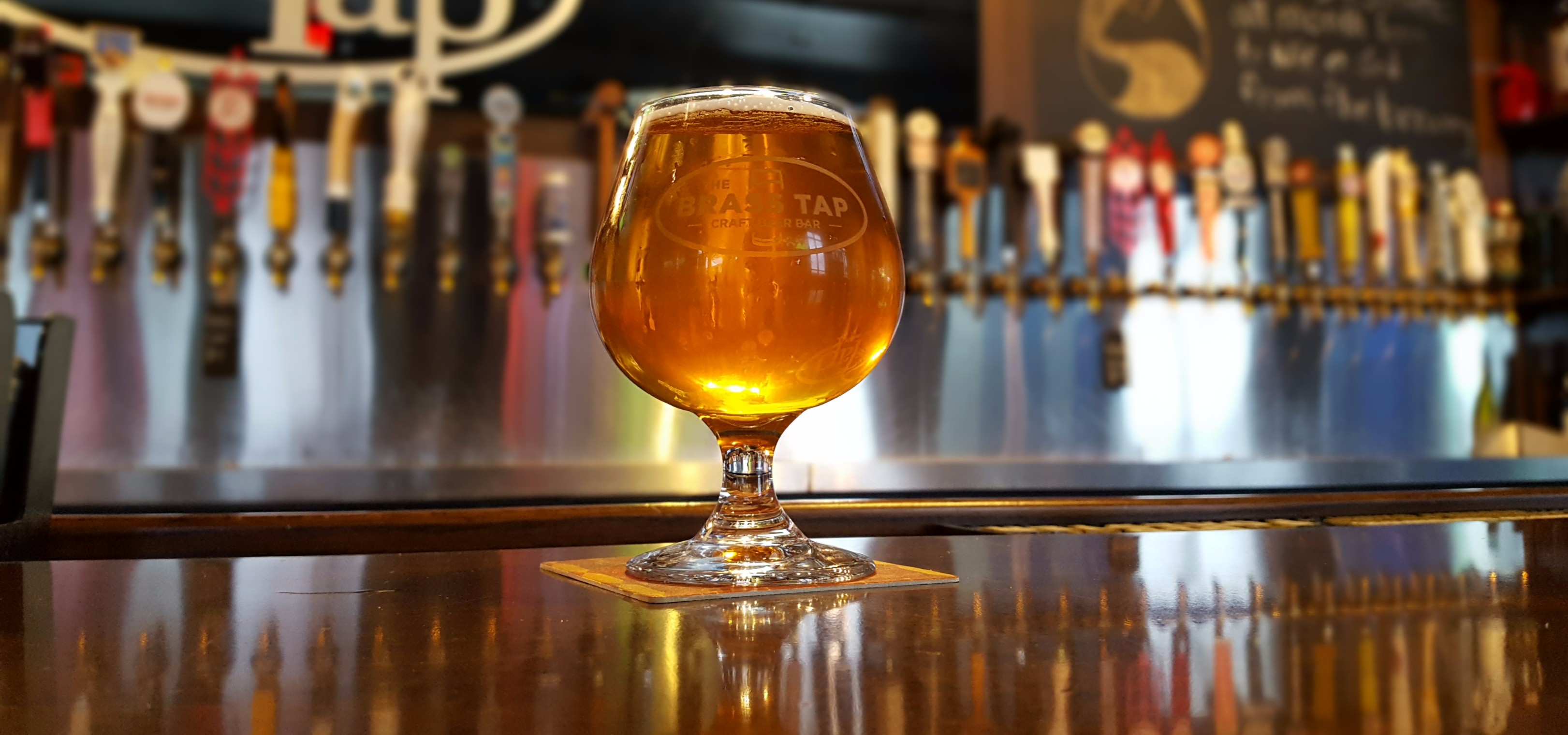 March Beer Madness truly celebrates great, local beer.
Passionately dedicated to the craft-beer mantra of "drink local," Kerri Ann Gatz, owner, responded to my question, Why is local beer so important to the Brass Tap Orland Park philosophy?
We have so many great breweries in Chicago that I'd have to counter that with, 'Why not local?'

I love to create an experience for people and for me there's no better experience than going to a bar and drinking a beer that you know was made so close to home. And even better, you might get the added bonus that someone from the brewery stops by to give you the details on how it was made. I've been to plenty of big cities in the past couple of years and have visited a lot of of breweries in those cities. I've enjoyed a lot of great beers but still leave with the same thought… Some of the best beers I've ever had are made right here in Chicago.

I know my staff agrees with me on this and they share the same excitement from getting a new beer from Pollyanna, One Trick Pony, Maplewood, Banging Gavel. Our list of favorites goes on but when we're excited it rubs off and our guests definitely get into it. It's great to share stories about visiting breweries and hearing guests ask what we have new from the brewery they just visited.
Don't worry, there are plenty of nationally-known brews, too…and bourbon and moonshine..and Irish Whiskey..and gin..and excellent food. And a whole bunch o' TVs. It's a perfect place to watch either your NCAA or March Beer Madness brackets turn into dumpster fires. And, feel free to cry into your beer — there is crying in bracketology.
How does March Beer Madness Work? Which dozen breweries are involved?
The tournament of local brewers officially starts on March 16th, but brackets must be completed ahead of time.
Winner receives $100 Brass Tap gift card along with the ultimate swag pack with goodies from all the participating brewers!
Winning Brewery wins mini-tap-takeover time at Brass Tap at a future date.
Who is participating? Let's see that bracket, Johnny!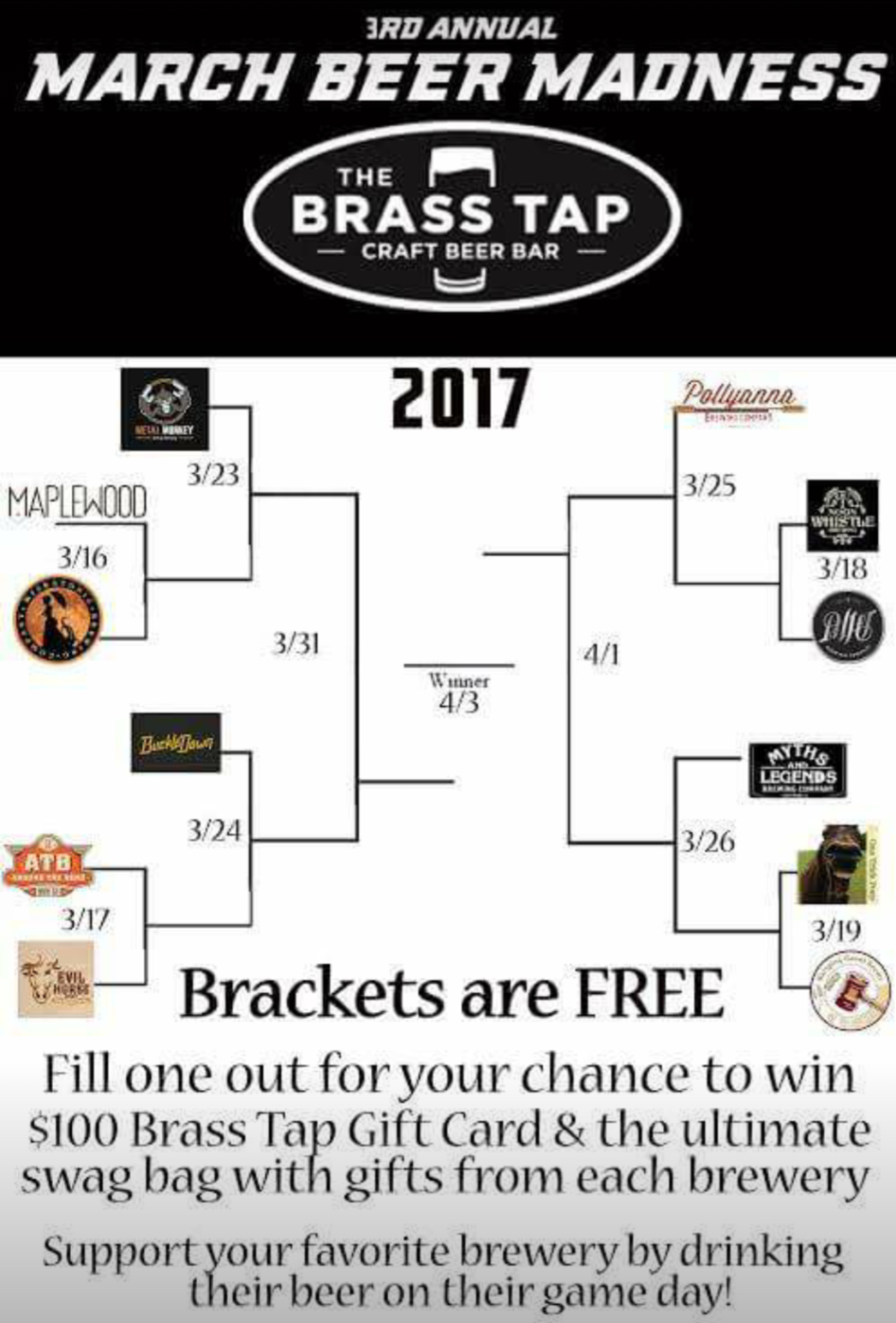 Breweries Participating for March Beer Madness:
Metal Monkey Brewing | Myths and Legends Brewing Company |  BuckleDown Brewing | Pollyanna Brewing Company | Around the Bend Beer Co. | Noon Whistle Brewing | Banging Gavel | One Trick Pony Brewery | Alter Brewing Company | Evil Horse Brewing Company | Maplewood Brewery & Distillery | Miskatonic Brewing Company
So again, I ask, who ya got?
Note: Actual tension between breweries is completely made-up and solely for the self-entertainment purposes of this writer who hopes the breweries will engage in an all-out pretzel fight during the competition. En Garde! 
---