No Comments
Event Preview | Science on Tap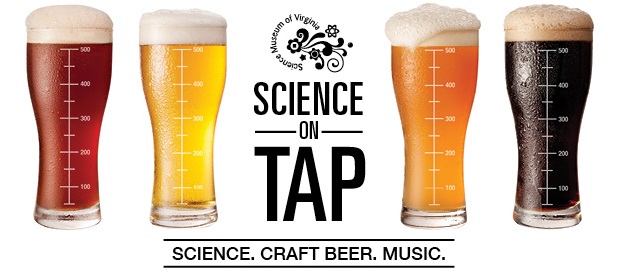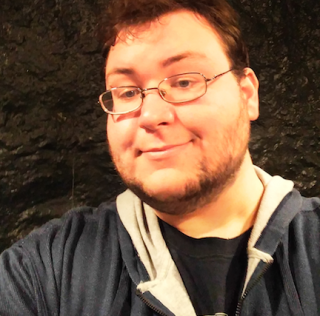 Science is the cornerstone to brewing beer. Although many of our craft beer events are centered around performers or special beer releases, it's nice to see these gatherings celebrating the study of our favorite beverages. That's the goal of "Science on Tap," an outdoor festival for educating beer novices and aficionados alike on beer chemistry. And there's no better place to have this event than at the heart of Virginia's largest craft beer community, our capital Richmond.
Science on Tap is presented by the Emerging Leaders Council of the Science Museum of Virginia. This is the second year of the event; organized to promote the education of beer in a new interactive festival format. Attendees will be treated to brewing presentations featuring hands-on demos thanks to Richmond talent: The James River Homebrewers, RVA Yeast Labs LLC, Black Heath Meadery, and Original Gravity Homebrewing Supplies.
Along with the special exhibitions on homebrewing, "Science on Tap will debut five special beers crafted exclusively for the festival, in addition to serving up the favorites we all know and love from 10 breweries," says Sarah Zalesiak, Emerging Leaders Council Member. The pins are not specified, but the possibilities are endless thanks to the suppliers available. The location is choice for craft beer lovers as the Science Museum of Virginia is in walking distance to Ardent Craft Ales, Isley Brewing Company, and The Veil Brewing Company with plenty of free parking.
Pin: Basically a mini cask containing 5.4 US gallons or, approximately, 43 16-ounce pours of beer. In most instances, when a bar or event claims they are tapping a cask, they are referring to a "pin".
Signature pint glasses are provided for ticket holders upon entering the event to purchase the beers available all throughout the day. Common Wealth RVA and The Forest Hill Trio will be performing this year and the following food trucks will be selling tasty, local grub: Goatocado, King Of Pops – Richmond, The Return of the Mac, River City Wood Fire Pizza, Slideways Mobile Bistro and Smokie JOE'S BBQ.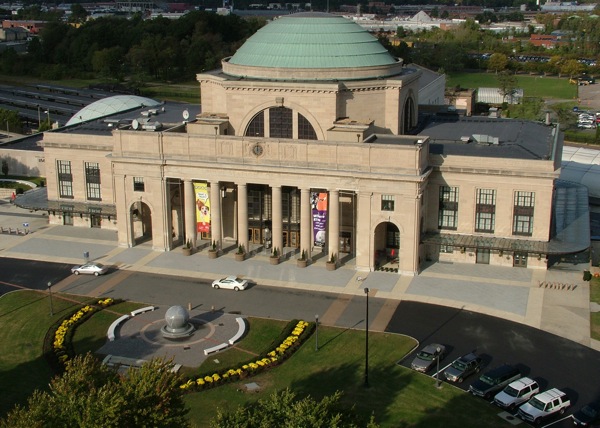 Festival admission for Science on Tap is $10 for guests 12 and older. Children under 12 are admitted free with adult ticket purchase. Museum exhibit admission is not included with festival admission. Must be 21+ to purchase alcohol.
Event Location
Science Museum of Virginia
2500 West Broad Street
Richmond, Virginia 23220
Event Time
May 7th, 2:00 – 6:00 PM
Beer List
| | | |
| --- | --- | --- |
| Brewery | Flagship/Seasonal | Rare Beer |
| Ardent | Saison | Defenestrator Doppelbock, Special Pin TBA |
| Bold Rock | Pear | IPA |
| Hardywood | Berliner | Cream Ale w/Salt & Lime, Special Pin TBA |
| Legend | Z Dam Ale, Pils | Special Pin TBA |
| Midnight | New Beginnings Kolsch | RVA Fiesta |
| Old Bust Head | Shorthorn APA | Caramel Macchiato Stout |
| Starr Hill | Love | Grateful, Special Pin TBA |
| Steam Bell | The Grisette | TBA |
| Strangeways | Martian Springs | OTIS, Special Pin TBA |
| Triple Crossing | Falcon Smash! | Single Hop Saison |
---