No Comments
Ultimate 6er | Washington Collaboration Beers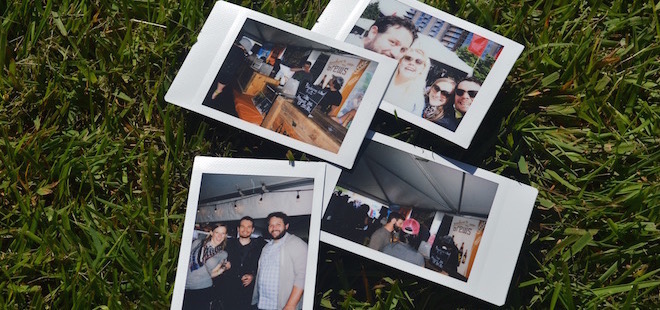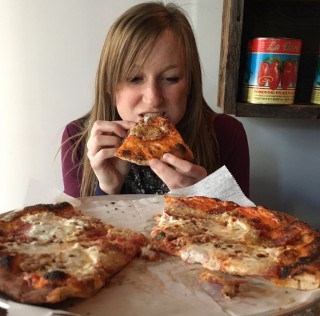 The collaborative spirit of the craft beer industry has long been one of my favorite topics to cover, so I was ecstatic to learn about the first-ever Washington Beer Collaboration Festival put on by the Washington Beer Commission. The two-day festival featured 25 collaboration beers from 50 different Washington breweries and celebrated the collaborative and creative culture among Washington brewers. I attended the inaugural festival on a sunny Saturday afternoon and sampled about half of these unique brews. Read on for some of my favorite concoctions from this innovative festival.
ABV: 9% | IBU: 82
As the beer with the highest ABV that I sampled all day, this one was bound to be memorable from the start. The Wheatfist is a blend – not a word you hear very often in the beer world – of Silver City's Hopfist Imperial IPA and Sound Brewery's Wheat Wine. The resulting brew is a heavy, delicious IPA-esque beverage. The nose is slightly hoppy with a pronounced booziness and the flavors really do bridge the gap between a wheat wine and an IPA. Sweet chocolate and cherry notes round out the beer to give it a smooth, delicious finish.
ABV: 4.7% | IBU: 18
This incredibly unique lager is described by the breweries as a 'smoky style Helles Lager.' The beer has a heavy smokiness throughout, but a light body that creates a pleasant conundrum for your taste buds. Thanks to the use of beech wood smoked malted barley, notes of smoked salmon are apparent in the nose but are balanced by the light, crisp style. The smoky flavors fade into clean bready notes without any bitterness.
https://www.instagram.com/p/BEjdPG2Ct_R/?tagged=collaborationfestival
ABV: 5.7% | IBU: 25
This collaboration between Seattle's gluten-free brewery and its most well-known cidery is made from gluten-free rice malt ale fermented with apple juice. The resulting hybrid is a light refreshing beer that could replace your next summer shandy. The nose is fruity with banana notes, while the beer itself is light but bready. My friend and fellow beer fest attendee affectionately described it as a "Camelback beer", implying that it's light and refreshing enough to take with you on any and all summer adventures.
ABV: 4.7% | IBU: 42
The blackberries used in this beer give it a beautiful purple color that immediately makes it stand out from the rest. The nose is buttery and welcoming, and is followed by tart berry flavors and some citrus undertones that give the beer a refreshing tingle. The aftertaste is bready with smooth wheat notes, which combine with the tartness to leave the lingering impression of a blackberry pie.
https://www.instagram.com/p/BEhfD6iMqDr/?tagged=collaborationfestival
ABV: 5.0% | IBU: 15
This Thai-inspired lager tastes as intriguing as it sounds. Shockingly reminiscent of a Thai meal, it manages to stay light and refreshing while demonstrating a wide variety of spices. The beer was brewed with jasmine rice, and the jasmine rice backbone is apparent throughout. Following hints of basil in the nose, citrus and green spice flavors are strong throughout the sip and end with a slight bitterness to round out this creative brew.
ABV: 4%
My favorite beer of the day was this surprisingly tart Berliner Weisse style beer. It gets its name from the 16.5 pounds of Tapioca Pearls added to the mash and the Tapioca Malto Dextrin that was added to the boil. This unique brew has a lemony nose that's followed by a tingling tartness. The finish balances out the sour flavors, with wheat tones and breadiness rounding out the flavor profile for an imaginative, memorable collaboration.
---