One Comment
List of Colorado Breweries That Have Closed Taprooms or Switched to To-Go Only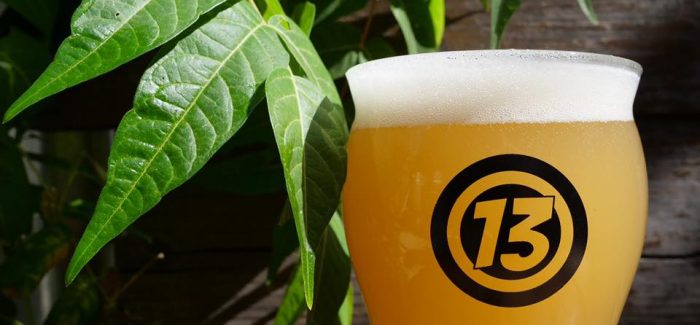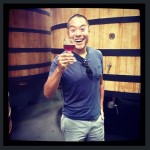 As the COVID-19 pandemic continues to disrupt the global market, Colorado craft breweries, like many small businesses have had to make difficult decisions while awaiting more drastic measures set fort by the local government. Earlier today, Denver Mayor Michael Hancock ordered that all bars and restaurants end dine-in services for the next eight weeks.
And while it seems only a matter of time before all bars and restaurants are ordered to close much like announcements in Illinois, California, and Ohio, many breweries have already taken the precautionary measure to either preemptively close their taprooms, shorten operating hours, limit capacity within their taprooms, or switch to to-go orders only.
Additionally, Factotum Brewhouse has enacted a Beer It Forward program to help support their staff in the event of a taproom closure. Through their Beer It Forward program, patrons can pay $5 online to redeem any beer on their menu starting May 1 at that fixed discounted rate.
To help consumers sort through what their favorite local breweries have made those adjustments, we've begun rounding up a list and their current availability status. If your brewery has implemented similar responses please feel free to contact tristan (@) porchdrinking.com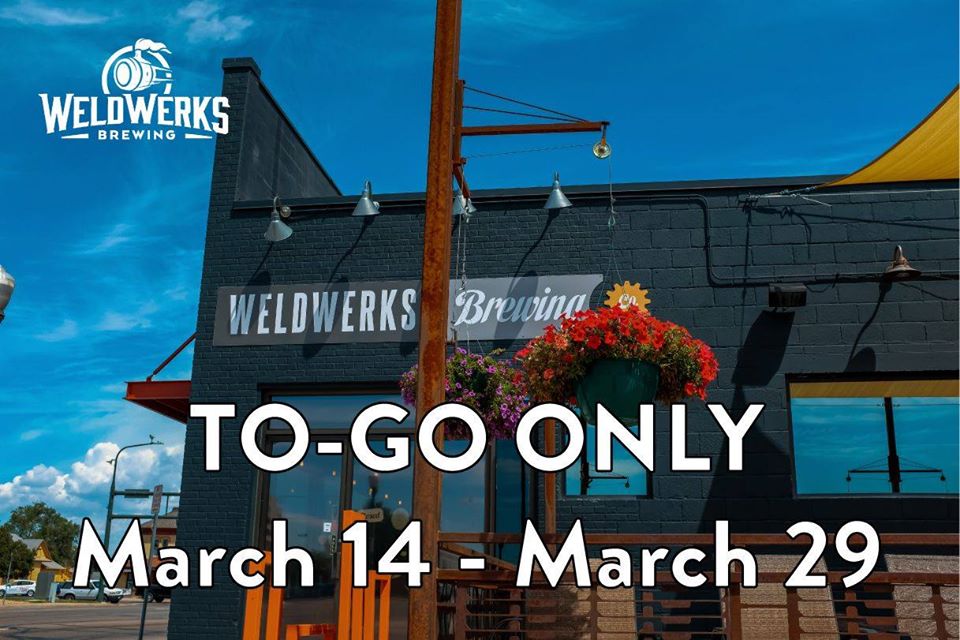 Brewery
Status
Details
4 Noses Brewing
To-Go Sales only
Open from Noon - 8pm daily for to-go sales only.
12Degree Brewing
To-Go Sales Only
Open 12-8pm for curbside pick up for Growlers, Crowlers, Limited Bottled Beer and food delivery. Call 720-638-1623 to order.
14er Brewing
To-Go Sales Only
Open Noon-6pm for to-go sales of any beer on the menu.
105 West Brewing
To-Go Sales Only
Open with a modified schedule available on social media for to-go sales
Alpine Dog
To-Go Sales Only
Offering to-go sales
Alternation Brewing
To-Go Sales Only
Open at 4pm for to-go sales.
Angry James Brewing
Taproom Closed
Taproom closed until further notice.
Avery Brewing
Taproom Closed
Taproom closed until April 5
Baere Brewing
To-Go Sales Only
Open from Noon-7pm for to-go sales only.
Banded Oak Brewing
To-Go Sales Only
Open weekdays 4-8pm, and Saturdays 11am-8pm for to-go sales of cans, bottles, merch and gift cards.
Barquentine Brewing
To-Go Sales Only
Edgewater Market as a whole is fully however Barquentine is offering to-go sales.
Bent Barley
To-Go Sales Only
Open 3-7pm for to-go sales.
Beyond the Mountain Brewing
Taproom Closed
Taproom closed until further notice.
Bierstadt Lagerhaus
To-Go Sales Only
Open 12-8pm for to-go sales only of food, crowlers and pre-ordered kegs.
Big Choice Brewing
To-Go Sales Only
Open 11:30-7:30 for to-go sales of food & beer. Call ahead at 303-498-0150 for curbside delivery.
Black Bottle Brewery
To-Go Sales Only
Open Wed – Sun: 12pm to 6pm for beer to go. 1/2 price growlers.
Black Project Spontaneous & Wild Ales
To-Go Sales Only
Open Tues-Fri: 4-8pm, Sat-Sun: 12-6pm for to-go sales only.
Black Shirt Brewing
Taproom Closed
Taproom is closed until further notice.
Black Sky Brewery
To-Go Sales Only
Open Mon-Sat: 11am - 9pm, Sun: 12-8pm for crowlers and food to-go.
Blue Moon Brewery
Taproom Closed
Taproom closed until further notice.
Blue Spruce Brewing
To-Go Sales Only
Open Mon-Fri: 3-8pm, Sat - Sun 12-8pm for crowlers, growlers, bombers, and 6-packs to-go and gift cards. Call ahead at either location: Centennial: 303-771-0590
Littleton: 720-282-3675
Blue Tile Brewing
To-Go Sales Only
Open 3-7pm for crowler to-go sales only.
Boggy Draw Brewing
To-Go Sales Only
Open 12-7pm offering 16, 32, and 64oz to-go options
Bonfire Brewing
To-Go Sales Only
Offering to-go only of 6-packs, kegs, and new growlers from 4-7PM.
Brewery Rickoli
To-Go Sales Only
Open Tues-Thurs: 2-6 Fri-Sat: 12-6 for to-go sales of cans, growlers, and limited barrel-aged bottles.
Briar Common Brewery
To-Go Sales Only
Offering to go only options.
Brix Brewery & Taphouse
To-Go Sales Only
Open 4-7pm for crowlers to-go. Gift cards available: http://brixbrewtap.com/gift-cards
Broken Compass
To-Go Sales Only
Open from 2-7pm daily for to-go ordering of crowlers, cans, and bombers. Order online at www.shop.brokencompassbrewing.com, by text at 970.368-2772.
Bruz Beers
To-Go Sales Only
Open 3-7pm daily for crowlers and kegs to-go. Order ahead at [email protected]⠀
or call ahead at: 303-650-2337
Bull & Bush Brewery
Taproom Closed
Closed until further notice
Burly Brewing
To-Go Sales Only
Offering curbside crowler delivery between 2-8pm daily. Have your credit card and ID ready to go to ensure a quick visit.
Burns Family Artisan Ales
To-Go Sales Only
Open 5-7pm on Saturdays for to-go sales via carside pickup. Call ahead to order 720-693-9099
Call to Arms Brewing
To-Go Sales Only
Open 3-7pm for crowlers to-go. Call ahead: (720) 328-8258
Cannonball Creek Brewing
To-Go Sales Only
Open from 3-7pm for crowlers and new growler fills to-go.
Cellar West Artisan Ales
To-Go Sales Only
To-go sales available from 3-7pm.
Cerberus Brewing
To-Go Sales Only
Open 11am-7pm for food & crowlers to-go. Crowler deal of buy 3 get 1 free. Order ahead 719-636-2337.
Cerebral Brewing
To-Go Sales Only
Open Tuesday-Sunday 12pm-7pm for to-go orders. Order online at https://cerebralbrewing.com/beer-to-go or call ahead at 303-927-7365
Cerveceria Colorado
To-Go Sales Only
Open 11am - 7pm for to-go sales only.
Cheluna Brewing
To-Go Sales Only
Open 11am-7pm offer curbside to-go crowler orders. Visit https://www.cheluna.com/store or email [email protected]
Coal Mine Brewing
To-Go Sales Only
Open Tues-Fri: 3pm-7pm, Sat - Sun 1pm-5pm for to-go sales of 32oz cans, 32oz howlers and 64oz growlers.
Colorado Plus Brewpub
To-Go Sales Only
Open from 11am-7pm for food & crowlers to-go.
Comrade Brewing
To-Go Sales Only
Open Noon-9pm for to-go sales of crowlers and growlers. $2 off Crowlers during the shutdown. Also offering 64oz growler glass for free with the purchase of a fill, while supplies last.
Copper Kettle Brewing
To-Go Sales Only
Open from 2-9pm for to-go sales only. Offering curbside pickup of 6-packs, 12-packs, single 19oz as well as 32oz crowlers & 64oz growlers.
Counter Culture Brewery + Grille
To-Go Sales Only
Open 12-7pm for food & growler/crowler sales to-go.
Crazy Mountain Brewing
To-Go Sales Only
Open Mon - Fri: 12pm - 6pm for 6-packs to-go.
Crooked Stave Artisan Beer Project (Both Locations)
To-Go Sales Only
Open Noon-6pm for cans and bottles to-go. Curbside pick-up available by calling ahead: (720) 550-8860
Crystal Springs Brewing
To-Go Sales Only
CTC location open Mon-Fri: 3-6pm and Old Towne location open Mon-Fri: 4-7pm, Sat-Sun: 1-6pm for to-go orders of 6-packs and crowlers. Also order by phone 303-665-8888 for curbside.
De Steeg Brewing
To-Go Sales Only
Offering to-go beers only.
Dead Hippie Brewing
To-Go Sales Only
Open Tue-Thurs 3-7 pm and Fri-Sun 12-7 pm for to-go sales. Order online and they'll have it ready to go for you!
Denver Beer Co.
To-Go Sales Only
Open 11am - 7pm for to-go sales only.
Diebolt Brewing
To-Go Sales Only
Open from Noon-6pm for cans and bottles to go. Call ahead at 720-643-5940 or visit dieboltbrewing.com
Dos Luces Brewery
To-Go Sales Only
Open Thur-Fri: 5-7pm and Sat: 2-6 for to-go orders.
Downhill Brewing
To-Go Sales Only
Open Mon-Fri: 3-7pm, Sat-Sun: 1-7pm for beer & pizza to-go.
Elevation Beer Co.
To-Go Sales Only
Open from 2-4 pm daily for to-go beers
Empourium Brewing Company
To-Go Sales Only
Open 2-6pm for to-go sales of crowlers. Call ahead: 720-361-2973 or email [email protected] available.
Envy Brewing
To-Go Sales Only
Open from 3-6pm for crowlers (buy 3 get one free), and kegs to-go.
Factotum Brewhouse
To-Go Sales & Beer It Forward Program
Taproom offering to-go sales only Tuesday - Sunday from Noon - 4pm. Also, pay $5 now online to redeem for any beer on the menu at that discounted rate beginning May 1.
Fiction Beer Co
To-Go Sales Only
Offering to go sales only until May 11.
Finkel & Garf Brewing
To-Go Sales Only
Open Saturdays from 2-6pm for cans to-go.
Florence Brewing
To-Go Sales Only
Open from 2-8pm for crowlers to-go with $1 off each crowler.
FlyteCo Brewing
To-Go Sales Only
Open Mon-Fri: 12-7pm, Sat-Sun 11am-5pm for to-go service via drive-thru and to-go service. Call-ahead also available.
Fossil Craft Beer
To-Go Sales Only
Open Mon-Fri: 3-7pm (closed Tuesdays), Sat-Sun: Noon-6pm for crowlers to-go. Call 719-375-8298 for ordering ahead.
Frolic Brewing
To-Go Sales Only
Open 11am for to-go sales of beer & food. Order ahead: 303-993-7443
Goat Patch Brewing Co.
To-Go Sales Only
Offering to-go crowlers, new growlers, and kegs* (*w/ 24 hour notice)
Goldspot Brewing
To-Go Sales Only
Open Tues- Fri: 3pm-6pm, Sat-Sun 12pm-3pm for to-go sales only.
Good River Beer
To-Go Sales Only
Open Wed-Thur: 2-8pm, Fri-Sat: 2-9pm for to-go sales of cans to-go. Order online via: https://www.goodriverbeertogo.com/
Gravity Brewing
Limited Capacity
Voluntary 50% occupancy capacity and offering crowlers and 12oz six-packs to-go.
Great Divide Brewing
Taproom Closed
Both taprooms closed until 3/23 at which point will re-assess
Great Frontier Brewing Company
To-Go Sales Only
Open from 4-7 pm Wed-Sat for to-go sales
Green Mountain Beer Co
To-Go Sales Only
Open 12-7pm for to-go sales of growlers, bombers, and merch. 3 crowlers for $25 or 2 crowlers for $20
Grimm Brothers
To-Go Sales Only
Open M-F 3-7 pm and Saturday Sunday 1-7 pm for to-go sales
Großen Bart Brewery
To-Go Sales Only
Open 11am-7pm for crowlers, growlers and 6-packs to-go.
Guanella Pass Brewing
To-Go Sales Only
Open 11am-6pm for beer to-go
Gunbarrel Brewing
To-Go Sales Only
Open 12-7pm for to-go sales of 16oz cans and 32oz crowlers to-go or curbside pickup.
Halfpenny Brewing
To-Go Sales Only
Open Mon-Fri: 4-8pm, Sat: 12-8pm, Sun: 12-6pm for crowlers, and growlers to-go, and gift cards.
Hideaway Park Brewery
To-Go Sales Only
Open 3-7pm for crowlers to-go.
High Hops Brewery
To-Go Sales Only
Offering to-go sales only.
Highside Brewing
To-Go Sales Only
Open 2-7 pm daily for to-go sales. Order online via our website, or text us at (970) 668-2337 to provide us with your order, anticipated time of pick-up, and your car description/license plate (for curbside pick-up).
Hogshead Brewery
Limited Capacity
Taproom limited to 16 patrons at a time. Also offering crowler to-go with curbside drop-off.
Holidaily Brewing
To-Go Sales Only
Open Thurs-Sun from 2-6pm for to-go sales of crowlers and 4-packs. Call or order head for same day pick-up: (303) 278-2337 - or email [email protected].
Horse & Dragon Brewing
To-Go Sales Only
Open 4-6pm daily with to-go sales only until March 27
Jagged Mountain Brewery
To-Go Sales Only
Open from 2pm - 9pm for to-go sales, gift cards and merch.
Jessup Farm Barrel House
To-Go Sales Only
Open daily from 12-7 pm for to-go sales.
Lady Justice Brewing
Community Supported Brewery Membership
Offering four 750ml bottles via membership program for $60 order online at www.ladyjusticebrewing.com/csb
Landlocked Ales
To-Go Sales Only
Open Mon-Fri: 3-7pm, Sat-Sun: 12-5pm offering to-go sales only of crowlers and newly purchased growlers.
Launch Pad Brewery
To-Go Sales Only
Open 12-7pm for 19.2oz cans and crowlers to-go.
Left Hand Brewing
To-Go Sales Only
Open 11am-7pm for 6 packs, crowlers, merch, and kegs to-go. Also offering delivery in Longmont.
Liquid Mechanics Brewing Co.
To-Go Sales Only
Offering to-go cans, crowlers, and new growlers daily from 3-9PM
Living the Dream Brewing
To-Go Sales Only
Open Mon-Fri: 2-7pm, Sat-Sun: 12-6pm for 6-packs, crowlers, growlers, and kegs to-go. Call or text "To-Go" Beer orders to 720-449-2399. Or e-mail: [email protected].
Local Relic Brewing
To-Go Sales Only
Open Mon-Fri 4-8pm, Sat-Sun 12-7pm for bottles to-go.
Locavore Beerworks
To-Go Sales Only
Open Sun-Thurs: Noon-7pm, Fri-Sat: 11am-8pm for to-go sales only of cans, bombers, crowlers and growlers.
Lone Tree Brewing
To-Go Sales Only
Open 12-6pm for to-go sales of growler fills. Order ahead by calling 303–792-5822 or visit https://www.lonetreebrewingco.com/covid-19
Lost Friend Brewing
To-Go Sales Only
Open 4-7pm for 32oz crowlers to-go, merch, glasses and gift cards. Pre-order: 719-694-8501
Loveland Aleworks
To-Go Sales Only
Open 11-7pm for beer to-go.
Lowdown Brewery
To-Go Sales Only
Open 4-8pm offering beer and food to-go orders only. Call ahead at 720-524-8065
Lumpy Ridge Brewing
To-Go Sales Only
Open M-F 3-8 pm, Sat-Sun 1-8 pm for to-go sales. Call 970-235-1752 or email [email protected] for more info on ordering ahead.
Mash Lab Brewing
To-Go Sales Only
Open Mon-Thurs: 3-7pm, and Fri-Sun: Noon-6pm for crowlers to go for $8. Also available pre-order by texting (970) 214-5682 or emailing [email protected]
Maxline Brewing
To-Go Sales Only
Open 12-6pm for crowlers, growlers and 6-packs to-go.
Metric Brewing
To-Go Sales Only
Offering call-ahead to-go options with curbside pickup.
Mighty River Brewing
To-Go Sales Only
Open Tues-Fri: 4-7 and Sat-Sun: 1-4 for 4-packs and growler fills to-go.
Mockery Brewing
To-Go Sales Only
Open from 3-7pm and offering to go sales of crowlers and bottles.
Monumental Beer Works
To-Go Sales Only
Open beginning Thursday, March 19 from Thursday – Monday, 11am – 7pm for 19.2oz cans and growler fills to-go.
Mother Trucker Brewery
To-Go Sales Only
Open 3-8pm for to-go sales daily.
Mountain Cowboy Brewing
To-Go Sales Only
Open 7am-9pm for breakfast foods, coffee, and beer to-go.
Mountain Sun Pubs
To-Go Sales Only
Offering food orders and growlers to-go with curb-side pick up at all Mountain Sun locations.
Mountain Tap Brewery
To-Go Sales Only
Open from 4-8 pm for to-go orders Tues-Sat. Call ahead to order for curbside delivery.
New Belgium Brewing
Taproom Closed
All tasting rooms closed until April 1
New Image Brewing
To-Go Sales Only
Open from 12-8pm for to-go sales of cans, crowlers, merch, and gift cards. Pre-ordering online available as well.
New Terrain Brewing
To-Go Sales Only
Open 12-7pm for to-go sales of crowlers and 4-packs
Next Stop Brew Co.
To-Go Sales Only
Open from 2-6pm for to-go sales only of six-packs and crowlers.
Novel Strand Brewing
To-Go Sales Only
Taproom closed, to-go orders only via service window.
Oasis Brewing
To-Go Sales Only
Open 3-7pm offering growlers to-go only. Call or text ahead: 303-927-8250
Odd13 Brewing
To-Go Sales Only
Only open from 3-8pm from 3/16-3/22. To-go orders only.
Odell Brewing
To-Go Sales Only
Fort Collins & RiNo taprooms offering to-go sales only with limited hours from 11am - 6pm in Fort Collins and Noon - 6pm in RiNo.
Odyssey Beerwerks
To-Go Sales Only
Open Noon-7pm for 6-packs, and crowlers to-go or delivery. Pre-order at 303-421-0772 for curbside delivery.
Oskar Blues Brewery
Taprooms Closed
Both Longmont and Boulder taprooms have been temporarily closed.
Our Mutual Friend Brewery
Taproom Closed
Closed until further notice
Outer Range Brewing
To-Go Sales Only
Open from 9am-8pm offering for to-go sales via to-go order window or pre-ordering online at http://www.outerrange.com
Over Yonder Brewing
To-Go Sales Only
Open from 2-10pm for crowlers to-go only.
Paradox Beer Co.
To-Go Sales Only
PICKUP TIME: SATURDAYS 2-6pm (ID & Receipt Required). Call 719-686-8081 or order online.
Peak to Peak Tap & Brew
To-Go Sales Only
Offering beer & food to go. Hours will vary.
Peak View Brewing
To-Go Sales Only
Open Noon-8pm for to-go beer sales of 32oz crowlers. Call-ahead available as well.
Peaks N Pines
To-Go Sales Only
Open 4-8pm beginning 3/18 for to-go sales of crowlers and growlers.
Periodic Brewing
To-Go Sales Only
Open Mon-Fri: 3-8pm and Sat-Sun: Noon-8pm for crowler and cans to-go.
Pikes Peak Brewing
To-Go Sales Only
Text or call 719-208-4098 to put in a to-go order daily from 1-7pm
Platt Park Brewing
To-Go Sales Only
Open from 12-6pm for to-go sales of 4-pack cans and crowlers as well as sandwiches from Gates Deli.
Prost Brewing
To-Go Sales Only
Open from Noon-6pm daily offering six-packs, crowlers, growlers and kegs. Pre-order available at http://prostbrewing.com
Pug Ryan's Brewing Co.
To-Go Sales Only
Open Fri-Sun from 2-7 pm.
Call ahead to order beer and/or food for pick up curbside or carry out.
Purpose Brewing
To-Go Sales Only
Starting Thursday, March 19, Purpose will be open for beer to-go pickups Monday - Saturday from 3:30 p.m. to 5:30 p.m. and Sunday from 1 p.m. to 3 p.m. More details to come.
Raices Brewing
To-Go Sales Only
Offering curb-side pick-up for beer to-go
Rails End Beer Company
To-Go Sales Only
Open 12-7pm for crowlers to-go
Ratio Beerworks
To-Go Sales Only
Open Noon-7pm offering crowlers, and merch to-go. Call ahead: (303) 997-8288
Red Truck Beer Company
Taproom Closed
Taproom closed until further notice.
Renegade Brewing
To-Go Sales Only
Call 720-401-4089 to reserve beer to-go and pick it up at our warehouse. Note pickup is not at the taproom, it is at our warehouse 8 blocks down.
Resolute Brewing
To-Go Sales Only
Open Tues-Fri: 4-7pm and Saturday: 3-7pm for crowlers to-go. Also offering curbside pickup and pre-order via email at [email protected] or 720-722-1238
River North Brewery (RiNo)
To-Go Sales Only
Open Tues-Fri: 4-7pm, Sat-Sun: 1-7pm for six packs, mix packs, crowlers and bottles. to-go.
River North Brewery (Wash St)
To-Go Sales Only
Open Weds-Fri: 4-7pm, Sat-Sun: 1-7pm for six packs, mix packs, crowlers and bottles. to-go.
Rock Cut Brewing
To-Go Sales Onlly
Open 1-7pm for to-go crowler sales or call 970-878-8298 to pre-order for curb-side delivery.
Sanitas Brewing
To-Go Sales Only
Open from 12-7 pm daily for to-go sales
Seedstock Brewery
To-Go Sales Only
Offering crowlers to-go or call 720-476-7831 for curbside delivery or order online: seedstockbrewery.com.
Shoes & Brews
To-Go Sales Only
Open 10-7pm for to-go beer sales.
Ska Brewing (Durango)
To-Go Sales Only
Open 11am-3pm daily for curbside pickup and to-go beer & food. Ska Brewstillery in Boulder has delayed its opening.
Something Brewery
To-Go Sales Only
Open 3-8pm selling 32oz crowlers of to-go beer.
Spangalang Brewery
To-Go Sales Only
Open Noon-7pm or by appointment for to-go sales.
Sparge Brewing
To-Go Sales Only
Open Mon-Thurs: 3-7pm, Fri: 2-8pm, Sat: 12-8pm, Sun: 12-4pm for to-go sales of crowlers, growlers, kombucha and root beer.
Spice Trade Brewing
To-Go Sales Only
Open 11am-9pm for beer & food to-go. Call ahead or order online: http://my-site-108865-106893.square.site/
Station 26 Brewing
To-Go Sales Only
Offering to-go sales only.
Steamworks Brewing
To-Go Sales Only
We will be open for Take-Out & To-Go Beer only from 11am-8pm every day. To order food or to-go beer, visit steamworksbrewing.com to look at our menus, then call us at 970-259-9200 to place your order. We are taking orders at the front windows if you prefer to order when you arrive.
Stem Ciders
To-Go Sales Only
Open from 4-8pm for to-go sales only via the RiNo taproom to-go window.
Strange Craft Beer
To-Go Sales Only
Offering crowlers to-go.
Telluride Brewing
To-Go Sales Only
Open for to-go beers. Check social media for hours or contact them at 970-728-5094.
The Block Distilling
To-Go Sales Only
Offering bottles and gift cards for to-go sales.
The Empourium Brewing Company
To-Go Sales Only
Offering to-go crowlers between 2-6pm with parking lot pick up.
The Grateful Gnome
To-Go Sales Only
Open at 11am for to-go sales of beer, sandwiches, cold cuts and gift cards.
The Very Nice Brewing Company
To-Go Sales Only
Open Wed-Fr: 2-7PM, Sat-Sun: 12-7PM for growler fills to-go.
Timnath Brewing
To-Go Sales Only
Open 12-7pm for to-go sales onlly.
Tivoli Brewing
Taproom Closed
Packaged beer distribution through partners will continue. You can find our beer here.
TRVE Brewing
To-Go Sales Only
Offering to-go only purchases from M-Thurs: 3pm-9pm, Fri-Sun: Noon - 9pm
Twisted Pine Brewing Co
To-Go Sales Only
Call for hours and availability. Food orders are available through Doordash.
Two22 Brew
To-Go Sales Only
Open 3-8pm for to-go sales with online ordering options.
Uhl's Brewing
To-Go Sales Only
Open 12-7pm for to-go can and crowler pick up. Also available to pre-order online.
Unnamed Beer Company
To-Go Sales Only
Open Thurs-Fri: 4-7, Sat: 2-6pm for crowlers to-go.
Upslope Brewing
To-Go Sales Only
Open 2-6pm daily for beer, Spiked Snowmelt & take + bake empanadas to-go.
Ursula Brewing
To-Go Sales Only
Open for to-go beers. Check social media for hours or contact them at 720-324-8529.
Verboten Brewing
To-Go Sales Only
Open 3-6pm for 6 packs, 4 packs, crowlers, growlers, and kegs to-go. Can pre-order by emailing [email protected]
VisionQuest Brewery
To-Go Sales Only
Open at Noon for to-go beer sales.
Welcome Home Brewery
To-Go Sales Only
Open Mon-Fri: 3-7pm, Sat-Sun: 1-5pm for cans, growlers, gift cards and merch to-go.
WeldWerks Brewing
To-Go Sales Only
Offering cans to-go only. No draft or tasters available.
Westbound and Down Brewing
To-Go Sales Only
Open 7am - 7pm offering to-go sales of coffee, breakfast burritos, & beer to-go.
WestFax Brewing
To-Go Sales Only
Open Mon-Fri: 3-7pm, Sat-Sun: 12-4pm for to-go sales of 16oz singles, 4-packs and 32oz crowlers.
Westminster Brewing
To-Go Sales Only
Open 3-6pm for 6-packs to-go.
Wibby Brewing
To-Go Sales Only
Open M-T: 1pm-Sunset, F-Sat: 11am-9pm, Sun: 11am-Sunset for to-go orders: https://gotab.io/loc/wibbybrewing/spot/wibby-order-ahead/order/
Wild Blue Yonder Brewing
To-Go Sales Only
Open 12-8pm for food & beer sales to-go. 10% off all takeout, 20% off crowlers.
WildEdge Brewing Collective
To-Go Sales Only
Open 3-7pm for to-go sales only of 4-packs, bottles and CANteens. All available for curb-side delivery.
Wiley Roots Brewing
To-Go Sales Only
Open Wed-Sat: 12-7pm and Sun: 12-6pm for to-go sales via drive thru window
Woods Boss Brewing
To-Go Sales Only
Open 2-7pm for to-go and curbside pickup as well as online ordering via www.woodsbossbrewing.com
---