No Comments
Angel City Brewery | Zero Flocs Given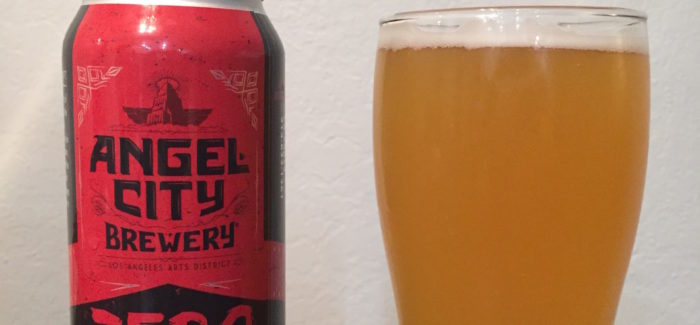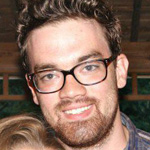 Here in Los Angeles, I tend to get a bit of season-envy this time of year. My friends in the Midwest and East Coast are bragging about sweater weather, while I'm still cranking the AC in my car and wearing flip-flops on the weekends. Having nearly 300 days of sunny weather is great, but sometimes I like a bit of cloudy weather. Angel City Brewery likes things a little cloudy, too. Hence their new Zero Flocs Given Hazy IPA.

Zero Flocs Given is a New England-style IPA with a 7.3% ABV and 50 IBU. It's now available in cans, as well as at the Angel City Brewery's Public House while supplies last.
I got a couple cans of Zero Flocs Given, and I didn't know what to expect; this was my first hazy IPA ever. Good news, creatures of habit: Zero Flocs Given is a hazy IPA that regular IPA lovers will enjoy. I enjoyed the fruity notes – some juicy tropical flavors, and a bit of pine.
ABV: 7.3% | IBU: 50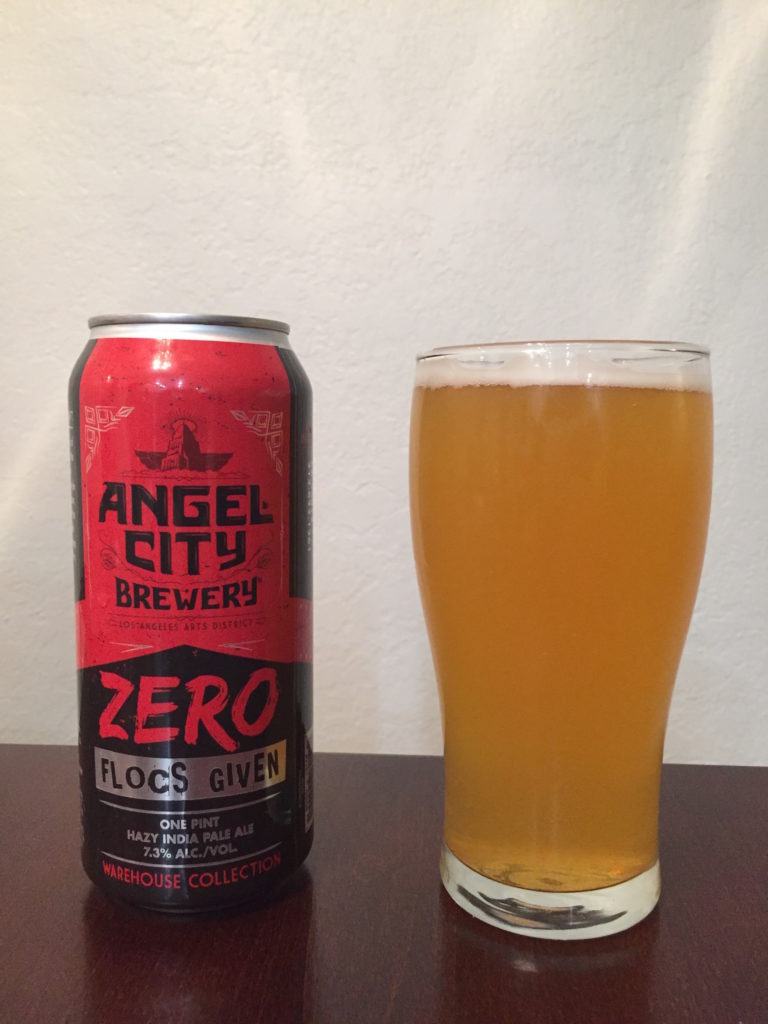 If you're someone who expects their hazy IPA to pour like an opaque glass of orange juice, you may be a bit surprised; Zero Flocs Given is a bit clearer than some of the other hazy IPAs out there. It's definitely cloudy, though. If LA's skies were as cloudy as this beer, Angelenos would be busting out their finest rain couture (we only get to wear raincoats a couple times a year, so we want to look great in them).
I also got to learn a bit about science while drinking this bear. Did you know what floculation meant? There's a great guide on Angel City's website here, but their Head Brewer Layton Cutler explains it pretty succinctly. "Low flocculating yeast strains don't clump together," Cutler says. This leads to "a cloudy, hazy beer style which is common among New England IPAs." The yeast in this beer doesn't want to clump up, so it stays suspended in the glass, resulting in that haziness. It's science – the new beer doesn't give a floc about LA's sunny weather, but you can enjoy it all year. Check it out at Angel City Brewery.
---