No Comments
Barrel + Beam | Precocious Barrel-Aged Sour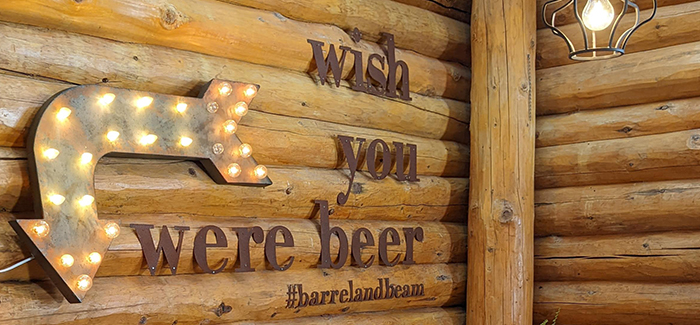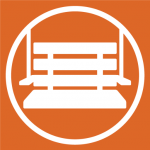 Barrel + Beam is a brewery located just outside of Marquette in the rustic landscape of Michigan's Upper Peninsula. Co-founders Nick VanCourt and Marina Dupler carved out a niche for farmhouse ales and ciders. Barrel + Beam Precocious Barrel-Aged Sour with Apricot showcases the place and the taste of their northern home.
The brewery opened in 2018 on the site of the historic Northwood Supper Club. It took them two years to restore the 1930s log building. The effort paid off, and Barrel + Beam was recognized as RateBeer's 2019 Best New Brewer in Michigan.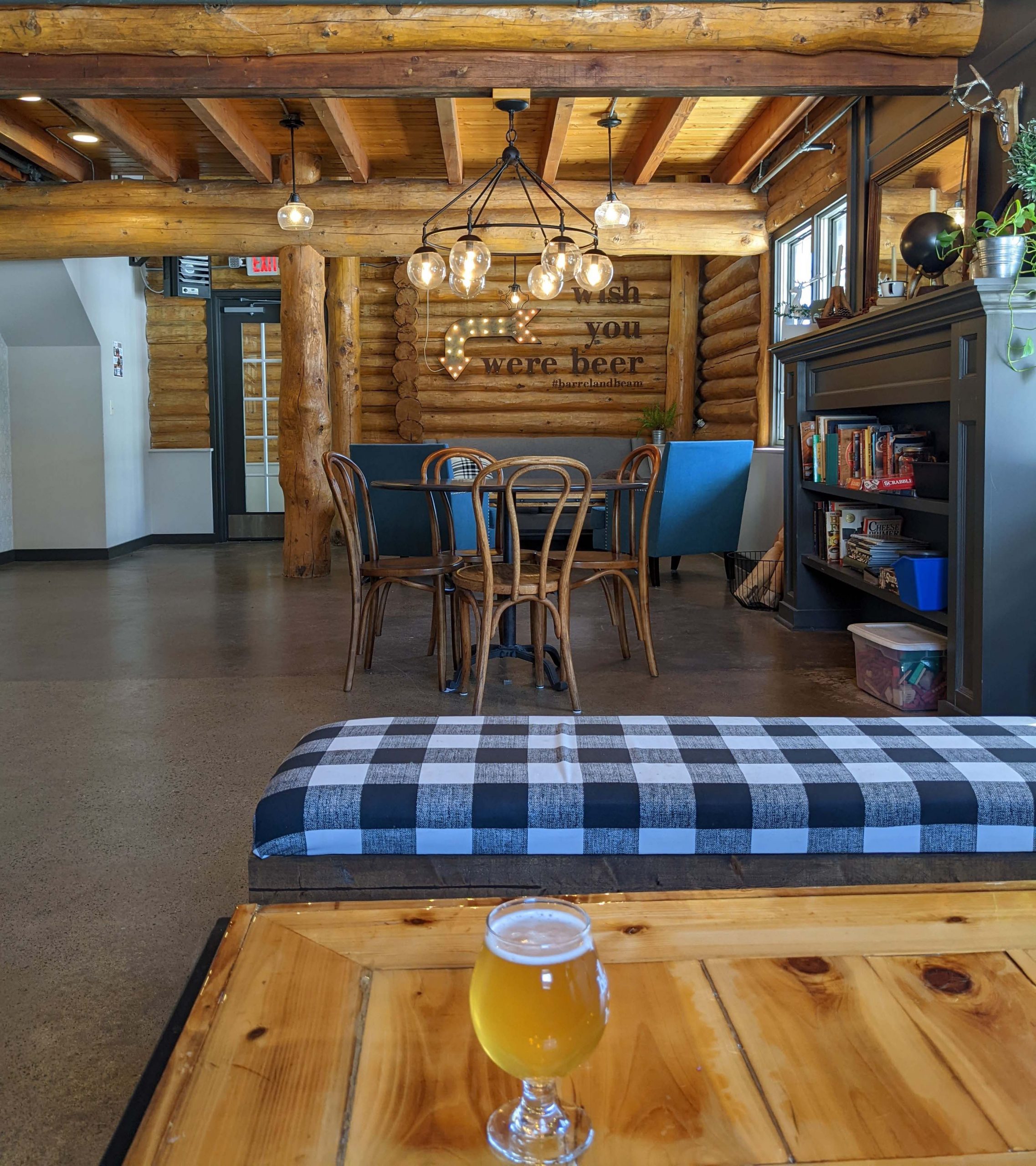 One of their latest brews is Precocious Barrel-Aged Sour Ale, featuring Michigan-sourced apricots. "We try to make beers with all of the Michigan fruit we can get.  So, a love for barrel-soured, Michigan-sourced fruit beer is really what brought [Precocious] about," said Brewer and Co-Founder Nick VanCourt.
Precocious is 7.3% ABV and 2 IBUs. The beer balances sweet and tart in a straightforward celebration of fruit and the tradition of farmhouse beers. It has very low bitterness and a pronounced yeast character that emphasizes the fruit without overwhelming it.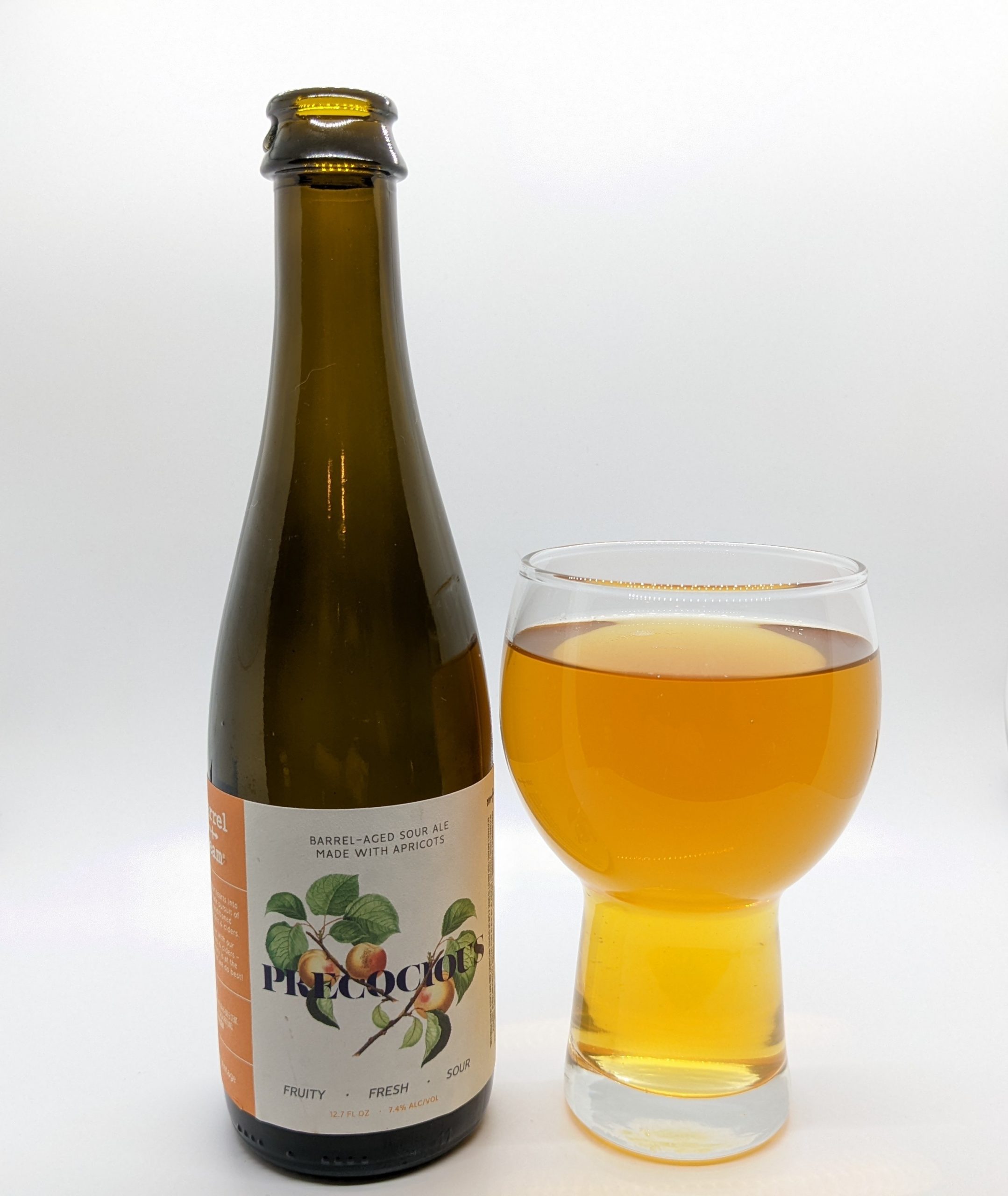 VanCourt said, "We make most of our barrel-soured fruit beers in a similar way. In this case, a simple base beer brewed with Great Lakes Malting Company's pilsener malt and a pinch of hops from MILocal Hops was fermented with our house French Saison strain in a standard stainless steel tank, then we barrel-aged it for about 6 months with our main mixed culture of wild yeasts and bacterias."
It took over nine months to bring this brew to the glass. From brewing to barrel-aging and conditioning, every step of the process is attended to by VanCourt and his team. They check the beer for "readiness" at each stage and allow fermentation to be their guide.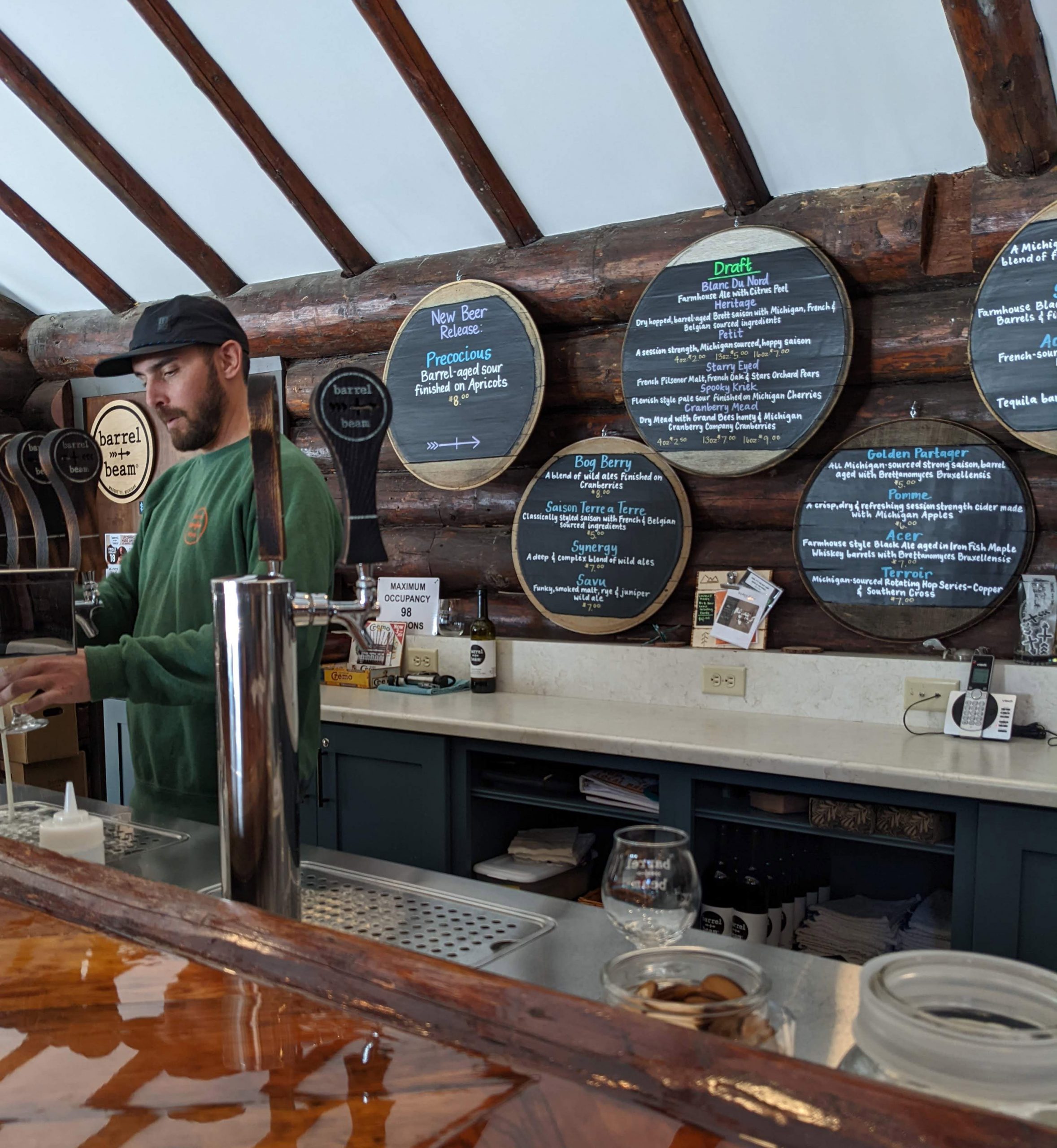 VanCourt's emphasis on Michigan ingredients ensures that the beers he makes reflect the place where they are made. Precocious was made in a restored supper club in the Upper Peninsula; it is a beer unique to that place and everyone who tries it gets to taste the sweetness of summer in the U.P.
Featured image and photos by Eeva Sharp 
---