#czechpilsner Archives – PorchDrinking.com
November 17, 2021 | Jason Murphy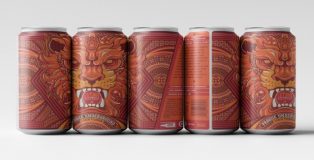 We were recently able to try a Czech Pilsner from City Built Brewing out of Grand Rapids, MI called Prague Underground. We think this beer is brewed true to style and well worth trying out if you enjoy great tasting beer.
The Pilsner is a Lager beer that was originally brewed in 1842 by Bavarian brewer Josef Groll in the town of Pilsen in Bohemia which is now the Czech Republic. Legend has it that beer was brewed in this part of the country as far back as 1307, but the quality of the beer brewed up until the late 1800's was so inconsistent the locals had dumped barrels of beer to show their disgust! They brought in Josef Groll to implement a new style of beer that focused on local ingredients and paler malts, and as the old saying goes "the rest is history".
March 9, 2021 | Jason Murphy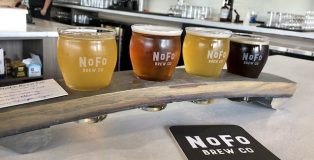 With all the varied beer styles readily available for purchase and consumption here in Georgia, sometimes great classic beer styles like a nice, crisp Pilsner get overlooked. These days, the beer market tends to be dominated by Hazy IPA's, heavily fruited Sours and sweet Pastry Stouts. If those styles are your jam, then that's ok: It just makes it harder for a brewery or bar to have a style like Pilsner available because a lot of the craft beer consumers just aren't requesting a Pilsner. Enter Bluebird Day, from Cumming, GA-based NoFo Brew Co.