No Comments
Former Goose Island Brewmaster Behind Virtue Cider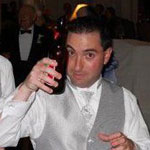 Back in the 1990s Greg Hall was seen as a pioneer in craft beer. At a time when the industry was beginning to grow, Hall helped Goose Island become a national leader in craft beer. In 2011 Hall left the brewery to enter a space that was on the verge of experiencing large growth just like the craft beer industry years ago – cider.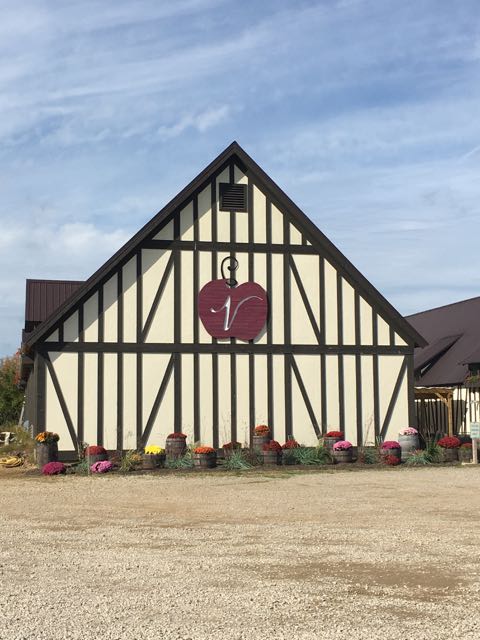 Hall founded Virtue Cider in Fennville, Michigan in 2011. The cidery uses local Michigan apples and a variety of barreling processes to create craft ciders that are quickly expanding into the market. For Hall, getting into cider wasn't planned and he stumbled upon it by accident.
"I learned about cider by accident," Hall said. "I was over in England with six Goose Island brewers touring a bunch of breweries and we wandered into a pub that was doing a cider tasting and they had about 40 casks of cider on. We didn't think too much of it – cider is cider. But we tried it. We got seven ciders and tried them all and were blown away by the variety and how interesting they were. We ended up staying there and drinking more ciders and going back the next night to try more."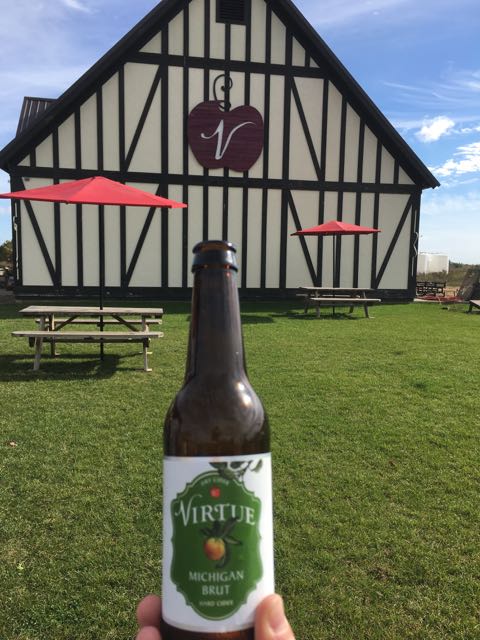 At that time there weren't a lot of ciders in the United States. Much like craft beer was in the early 90s, there were a handful of cider companies and that was about it. Hall saw the potential to be a leader in a new alcoholic beverage industry and take it to a new level that hadn't been seen.
"Everybody knows Wood Chuck and a couple of the English varieties but nobody knows how interesting it (cider) can be," Hall said. "It's like in the early days of boxed wine. You had red, white and pink and that's it. People just don't know. We could get way ahead of everyone."
But Hall didn't get a chance to follow through on his cider project for more than 10 years. In fact, it was the Goose Island sale to AB-InBev that allowed Virtue Cider to be born.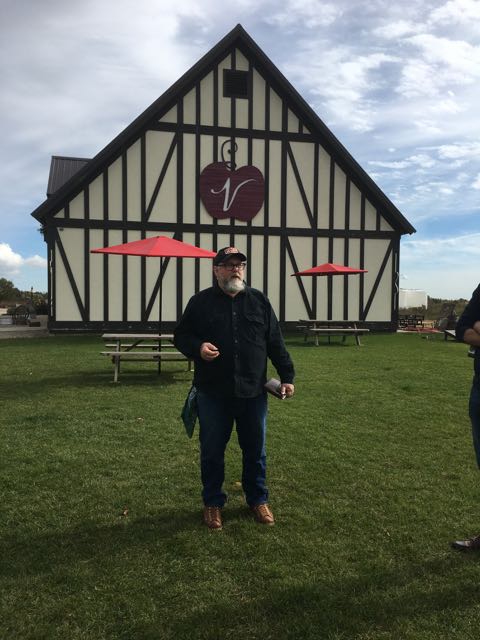 "Absolutely the sale to AB-InBev helped me open Virtue," he said. "I knew the sale was coming for about a year. It wasn't that I was looking to leave, it just gave me the opportunity to leave. We had a great team and had hired Brett Porter a couple of years before and he was making more beer decisions than I was at that point. I didn't even think they would really miss me because they had a great crew there. I had some assets from the sale that I could turn into doing a cider house the way I'd like to do it instead of doing little plastic tanks full of cider in the corner of someone's warehouse. I thought I could do a farm, just like the way they do it over there (Europe)."
And Hall did just that. Instead of starting with a small production renting out space, he created a farm in Michigan that would allow him to create a wide variety of ciders and form a large barreling program as well.
But it would be more than ciders. Virtue is a functioning farm with animals and other crops that are used in the day-to-day operations and special events. There is a tap room where guests can try the ciders that Virtue makes as well as an outdoor area to enjoy the Michigan summers and falls with live entertainment. They also hold a farmers market during the summer with local vendors selling made-in-Michigan products.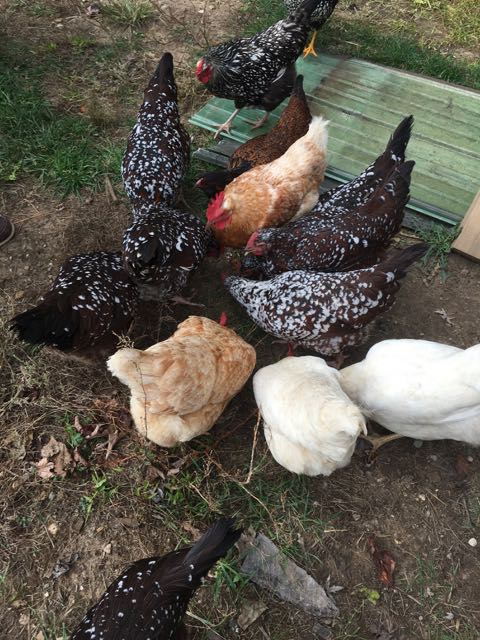 As he began making cider, Hall noted that the process was similar to brewing beer but with one main difference.
"Control. Making beer is all about control – controlling the process, controlling the ingredients and then getting the expected result at the end, much like baking is."
But cider is very different. There's an element of unknown in the process and the finished product can change every time.
"Cider making is more like growing a plant," he said. "You put a rose bush in, how many rose blooms will you get? You have no idea. You have no idea how tall it's going to get – it's completely unpredictable. We buy apples and we don't know what they are going to taste like. We have an idea but we really don't know the true taste we'll get. It's basically trusting the apples, trusting the fermentation, trusting the barrel and then at the end it's figuring out what you can do with this. That's when the fun begins – that's when we get to do our blending. That's the fun part."
Rarely will Virtue ciders taste exactly the same. Since they don't have as much control over the process, the flavors can change subtly from batch to batch.
"I think of cider kind of like jazz," he continued. "You get Thelonious Monk playing 'Round Midnight' a thousand times. Did he ever play it the same – never. No chance. I've got at least 15 versions of it that he played. They are all absolutely 'Round Midnight.' There's no question about that but they are all a bit different and I think it's better like that. I think our cider is like that."
The blending and barreling knowledge Hall had from Goose Island helped him in the transition. 
"At Goose we did a lot of blending with Bourbon County Stout and the Sisters so I had a little experience with blending, probably more than a lot of brewers did," he said. "But we didn't blend to the level that we do here at Virtue. Every single thing is blended. The only thing that isn't blended is when we make our Orchard Series. That's when we take whatever fruit we get from the farmer, we ferment it and six months later, maybe a year later, we have cider."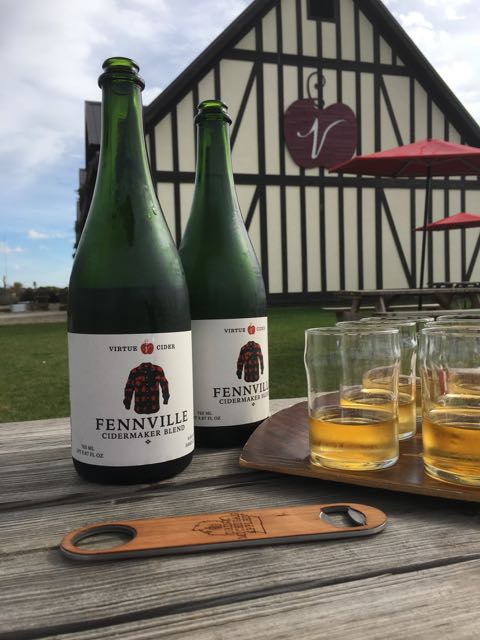 Hall isn't the only former brewer on staff at Virtue. He brought on Seth Boeve to be the Head Cidermaker. Boeve had been at another brewery in Michigan but was looking for a change of scenery. Like Hall, the switch to cider wasn't difficult.
"It wasn't that hard to switch, Boeve said. "I wasn't super pumped about the types of beers we were making at the brewery I was working at. My palate has always been funky, sour and we weren't doing anything with barrels either. I came here and was blown away. They poured me Lapinette and that is still the one that pulls my heart strings – it's my favorite.
Boeve has the support from Hall and the others at Virtue to get creative with his ideas and create unique and innovative ciders.
"We really do have the ability to do whatever we want and explore different avenues – it's like a giant toy box here and I love that," Boeve said. "Of course we have to make and sell cider but this place is full of toys."
The barrel program is part of those toys Virtue plays with. When Boeve started Virtue had just a couple of bourbon barrels. Today they have over 400 barrels and every cider Virtue produces has some barrel component to it.
"For me one of my favorite parts is getting to play with barrels," Boeve said. "Barrels are one of the most important things in my opinion and the fact that we utilize the barrel sets us apart from 99% of people making cider in the U.S. We let the barrel do its thing to shape the cider we're making. Each barrel is different and each one brings a different taste to the cider."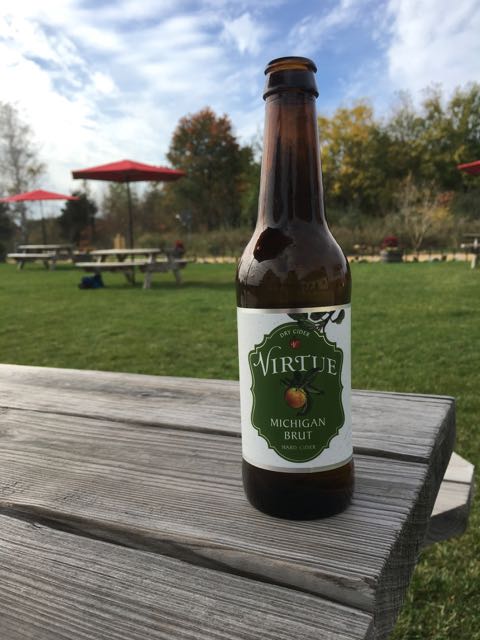 The future for Virtue is bright. They did sell a majority share of the business to Goose Island that has allowed them to use the Goose and AB-InBev distribution channels and other resources.
Those connections and resources will allow Virtue to get into more stores, bars and houses across the U.S. They'll also be able to release more unique ciders and adapt the farm to be more than a cider tasting room but an entertainment destination.
"We will get more cider out there," Hall said. "What gets us excited is having the farmer pull up and ask if we've ever had a specific type of apple before and us answering back that we have never even seen this type of fruit before. That's one of the cool things."
As for his roots with Goose Island, the business partnership keeps Hall connected to the brewery but he says Goose will always be a part of him no matter what.
"I get people asking me if I still drink Goose Island beer," Hall said. "I look at Goose Island more like graduating from college – it just took me 23 years to get out. When you graduate from a college you don't hate that college when you stop going there. You love it forever. It's always part of you and Goose Island will always be a part of me. Hopefully a few people will remember me over there for a long time. I wouldn't be the cider maker I am, I wouldn't be the father I am without Goose Island. I did my time there, I learned a ton and got an enormous amount of experience that wouldn't allow me to do Virtue the way we did it without the experience I got at Goose."
Featured photo from Virtue Cider's LinkedIn Page.
Mike Zoller is the Midwest Editor for PorchDrinking.com. Follow him on Instagram: @CHICAGOBEER and PorchDrinking Chicago's Twitter feed for the latest Chicago craft beer news: @PORCHDRINKCHI.
---