No Comments
Burgeon Beer Company Launches New Online Beer Shop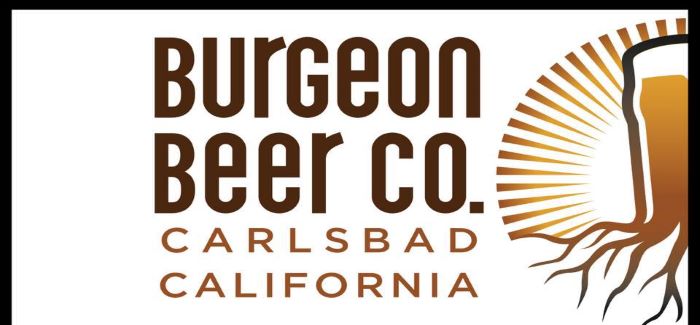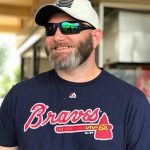 Carlsbad, California-based Burgeon Beer Company has recently launched a new online beer shop that will be a game-changer in the San Diego beer market. Interested in what they are doing that could be that much of a change? Read on to find out!
So, what makes Burgeon's new model different than other online beer shops? They are offering FREE SHIPPING to California residents on their beer orders! Previously, there was a "box barrier" as Burgeon called it, where the consumer had to order within a predetermined box size due to the high shipping rates in California. For example: Fill this box with X number 4-packs for $X flat rate shipping. Their new store model allows people to fill their cart with ANY amount of beer or merch and checkout with the below shipping rates:
Free shipping on all orders $75 and over (CA only)
Flat Rate $20 shipping on all orders under $75, including beer
Flat Rate $5 shipping for all merch-only orders (USA)
This will open up their online offerings to customers across California in an entirely new way, and let more people enjoy their delicious craft offerings! If you're interested to see what they have to offer, go check out their Online Store.
With the talk about their new beer store coming online, we wanted to feature one of their newest releases for you to salivate over! We were fortunate enough to sample a few of their beers, and they were all delicious, but one that stuck out for us was their Hazy IPA called Cosmic Drift.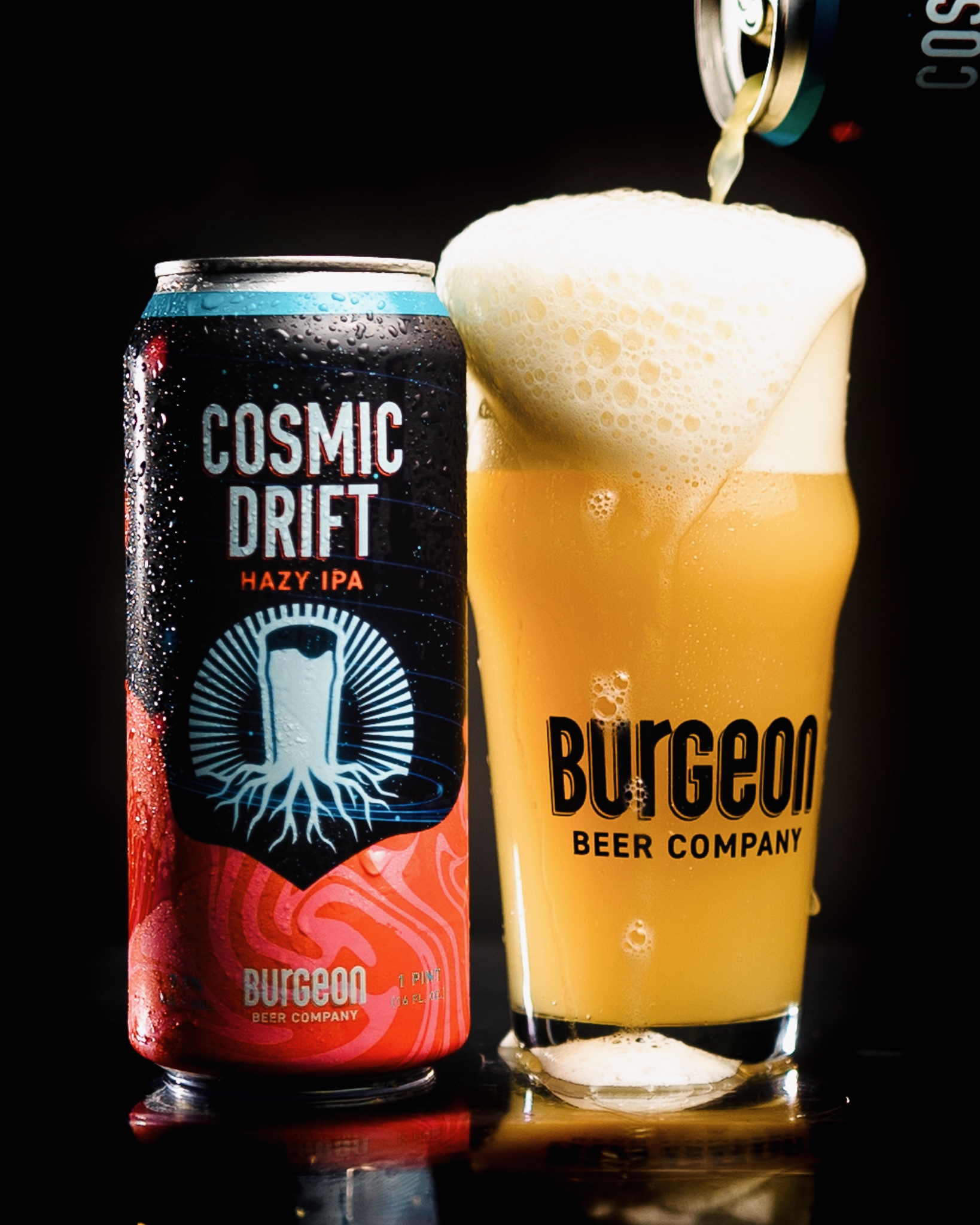 Cosmic Drift features Citra Cryo, Vic Secret, & Motueka, resulting in what Burgeon calls a "Big Bang" of juicy proportions. It certainly is a "Big Bang" for your palate. This beer tastes just like it looks like it would taste. It has a soft, pillow-like mouthfeel with pungent Orange notes and finishes with a hint of hop bitterness. This beer is a real treat to drink and we think you will like it too. We found ourselves clamoring over the last one of these and not wanting to share, even though its the nice thing to do when you have a gem like this. Not to worry if you are in California though, as you can order as much as you'd like to. We're not saying you have to spend all of your hard-earned cash on this one beer, but if you were to order four 4-packs you would be over the $75 threshold and it would come right to your door, you wouldn't even have to leave your own dwelling!
We were just going to feature Cosmic Drift, but our inner beer nerd wouldn't let us finish this article without letting you know about their out of this word West Coast IPA called Western Grit!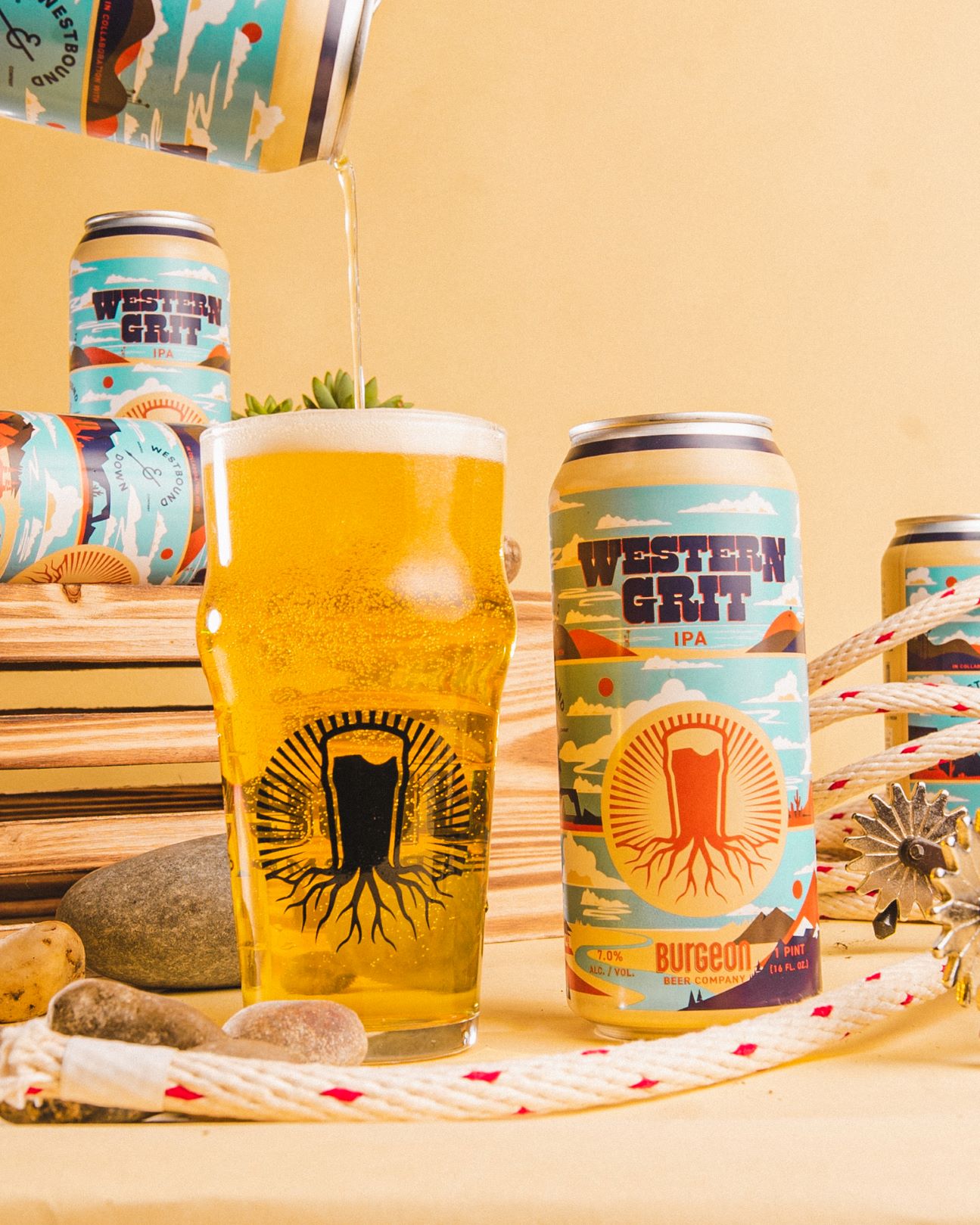 Western Grit is a collaboration beer done with Westbound & Down Brewing that features Mosaic, Citra, Simcoe, Simcoe Cryo and Chinook hops all into one can! It's chock full of that western goodness. Western Grit was inspired by the western landscapes between Burgeon and Westbound out in Colorado. Just by the clarity of the beer you can tell it's going to be quite refreshing, and that it was! This beer drinks true to style as you get the grapefruit notes up front with a hint of lemon and finishes with some bitter pine. The 7% ABV is hidden very well in this one as you can't really tell at all, but be warned, as Western Grit is extremely crushable!
Do yourself a favor if you're in the California beer market and take advantage of the new online model that Burgeon has to offer. Go fill your cart up and try something new today, you won't be disappointed!
---