No Comments
Can't Miss Beers to Try at This Weekend's 2023 Collaboration Fest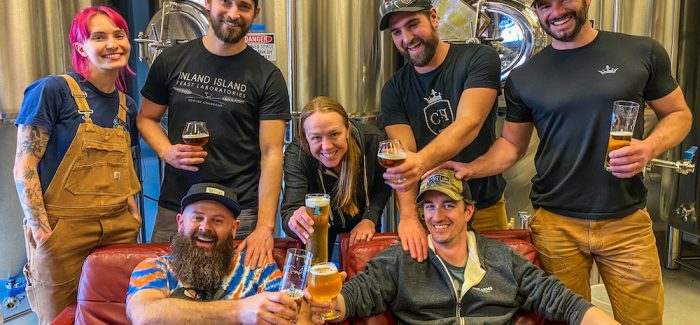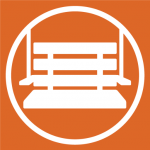 Throughout the years, the Colorado Brewers Guild's Collaboration Fest has not only represented the incredible spirit of camaraderie and togetherness that has driven the craft beer industry for the last three decades, but it has also served as a platform for experimentation and innovation.
By participating in a festival focused on the creation of one-off, one-of-a-kind releases, breweries have often seized the opportunity to broaden their scope to test out innovative new techniques and also play with bizarre ingredients.
While this year's fest won't feature as many non-traditional ingredients like years past, there are still plenty of head-turning beers, innovative approaches, and dream collaborating pairings to get excited about, so we've rounded up some of our can't miss beers ahead of Saturday's festival.
Once again, this year's fest will take place on Saturday, March 25 from 2-6pm for VIP ticket holders and from 3-6pm for General Admission ticket holders at The Westin Westminster at 10600 Westminster Blvd, Westminster, CO.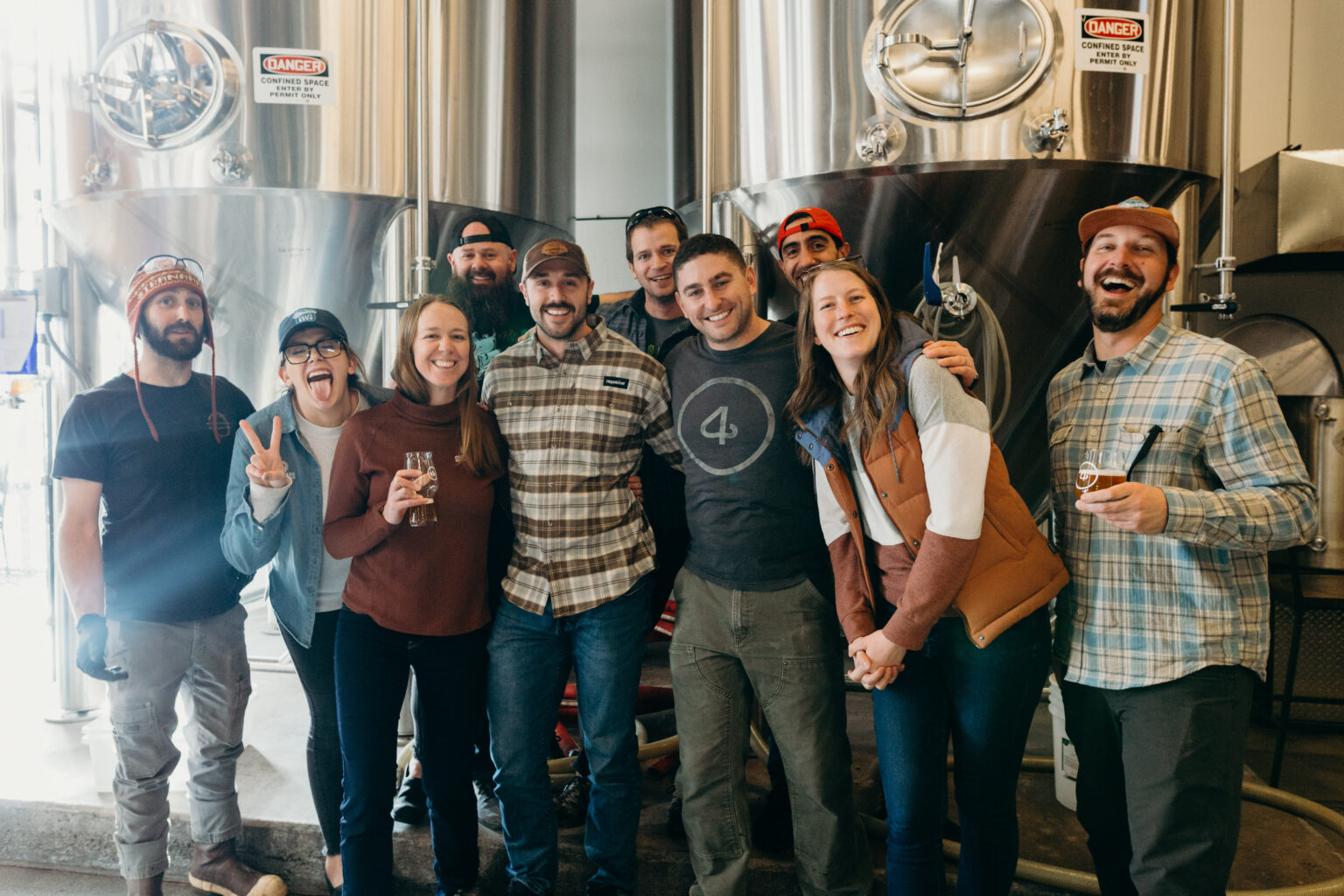 ---
Banded Oak / Old 121 – The Bots Made Me Do It
There might not be a beer that's more representative of the year 2023 than The Bots Made Me Do It, a "Wellness Beer" that utilizes spices with holistic qualities. Also this beer was created by AI using inputs from Banded Oak and Old 121. We'll find out this weekend if the Matrix will end up having tasty beer that's actually good for you.
---
Cannonball Creek / Heritage – Swiss Trail Pale
From Cannonball Creek, one of the most awarded breweries in Colorado and masters of West Coast hops, comes this West Coast Pale Ale collab with Heritage BBQ and Brewing. out of California. Expect classic pine and bitterness with a modern hop profile, exactly what Cannonball Creek is known for.
---
Call to Arms / Joyride – That's Why We Make the Medium Bucks
Aside from having one of our favorite beer names of the festival, this collab with Call to Arms and Joyride features not only some experimental hops in HBC 630, HBC 586, and Citra Incognito, but those hops also feature some newer hop applications as well with both HBCs being a super concentrated "cryo" hop pellet and Incognito being a super concentrated hop liquid.
---
Cohesion / Monday Night – Dub 12°
Cohesion has to be involved in collaborating on a Czech Lager, and with Dub 12° they have chosen to make a Czech Amber Lager with Monday Night out of Atlanta, GA. With Cohesion at the helm, this is guaranteed to be an expertly crafted easy drinker, and Monday Night is easily one of the most high-profile national collaborators at this fest.
---
Great Divide – 4 Different Collabs
Great Divide has gone all out for Collab Fest, creating 4 different beers. Two different West Coast IPAs, Great Bones with Boneyard out of Oregon and The Denver-Aurora Connector with Dry Dock, should prove to be crowdpleasers. Strong Like RiNo, a collab with neighbors Ratio, River North, Howdy Beer, Odell Five Points, and Inland Island Yeast Laboratories (sponsor), is a Belgian Strong Ale as complex as its collaborators. On the lighter side, Willkommen! Is a Nouveau Kolsch brewed with Burns Family and Hopsteiner (sponsor) that will feature some choice hop complexity.
---
Jade Mountain / WeldWerks – Imperial Sour Ale brewed with Preserved Plum Candy, Plum Puree, Jasmine Rice, Orange Peel, Salt & Licorice Root
WeldWerks is certainly no stranger to unique culinary-inspired adjuncts in beer, and they've also had a history of utilizing Collab Fest to venture outside the box including last year's Ice Cream Stout collaboration with Odell Brewing using Little Man ice cream. This year they teamed up with an Asian-inspired brewery in Jade Mountain to feature an Imperial Sour Ale with preserved plum, plum puree jasmine rice and more, and it's definitely piqued our interest.
---
Joyride / 4 Noses – The Rice & Crispy Treat
Perhaps taking the award for the largest collaboration of the festival is this Dry Hopped Rice Lager. Joyride and 4 Noses teamed up with (wait for it) Elevation, Broken Compass, Prost, Bierstadt, Station 26, Primitive, Jagged Mountain, Hopsteiner (sponsor), Propagate Lab (sponsor), and Root Shoot Malting (sponsor) to brew this hoppy crusher. Hopefully, it goes down smoother than calling out the names of all those collaborators.
---
Left Hand / Bruz Beers – Czech Your Coconut
Left Hand has teamed up with Bruz to innovate on the popular Dark Czech Lager style by adding in coconut. A unique riff on a classic style, this wouldn't be the first time a coconut beer that debuted at Collab Fest found mainstream success.
---
Liquid Mechanics / El Segundo – West Coast Cartel
From two excellent West Coast IPA purveyors comes this collab, marrying Liquid Mechanics' modern West Coast sensibilities with El Segundo's classic interpretation.
---
New Image / Offset – Blizzard of hhAAAps
New Image is bringing their expected hoppy experimentation to Collab Fest with this Cryo Fresh Hop West Coast Pilsner brewed together with Offset out of Utah. Expect a juicy hop profile in a light and drinkable body. New Image has become one of the state's best innovators of hop-forward beers, and their Lager program doesn't take a backseat either. Expect this to be high-level as well.
---
Novel Strand / Denver Media Outlets – Unnamed Sources
Unnamed Sources brings together the writers, reporters, and storytellers that work so diligently to cover the Colorado craft beer scene to brew a hop-driven media-supported beer. With a true finger on the pulse, this year's collection of the fourth estate has teamed up with Denver's Novel Strand Brewing to utilize some of the most buzz-worthy hops for a beer that's truly fit to drink. Full disclosure PorchDrinking was involved in the brewing of this beer.
---
Phantom Canyon / OCC – My Brothers Keeper / Hey! Amburana
This base Biere de Garde and Amburana wood barrel-aged version from Phantom Canyon and OCC will showcase an increasingly obscure style with lots of subtle complexity which will inevitably be amplified by the use of Amburana wood.
---
Primitive / Purpose – Primitive with Purpose
When two of Colorado's best indie sour/wild producers team up on a barrel-aged Sour blend, you know it's a can't-miss. Based on the two breweries' history alone, this collab between Primitive & Purpose should already be a contender for one of the best-produced beers at the fest.
---
Wild Provisions / Upslope / Uhl's – Tank Heist
This hoppy Dark Lager brewed by Wild Provisions, Upslope, and Uhl's has an interesting backstory. As showcased in this excellent and 100% accurate video, Wild Provisions used wort brewed at Upslope and Uhl's to blend, ferment, and then lager their brew, resulting in this unique creation.
---
Other Unique Beers Worth Checking Out
There is no shortage of unique and experimental beers at Collab Fest, and here are a couple we found particularly intriguing.
Danico / Jade Mountain – Blue Sour Double IPA with Coconut and Pineapple
Denver Beer Co – Lowry / El Rancho Colorado – Banana Hazy IPA
Lakewood Breweries: WestFax / 6 & 40 / Old 121 / Landlocked / Great Frontier – Sour Patch Kid Sour Ale
Peak View / Kodiac – Squid Marks – Japanese Rice Lager with Black Squid Ink
Snowbank / Mythmaker – Everything Bagel Rye Kvass
Something / FlyteCo – Banana Cinnamon Wafer Ale
Tommyknocker / Grüvi – Non-Alcoholic Citrus Italian PIlsner
Woods Boss / Fiction – Australian Sparkling Ale
And finally a trio of beers using mushrooms:
Barrels & Bottles / Mojave – American Light Lager brewed with an oyster mushroom blend
Jagged Mountain / Steeplejack – Mushroom Saison
Six Capital / Two22 – Shitake Mushroom and Nori Doppelbock
---