One Comment
14er Brewing Company | Rocky Mountain Saison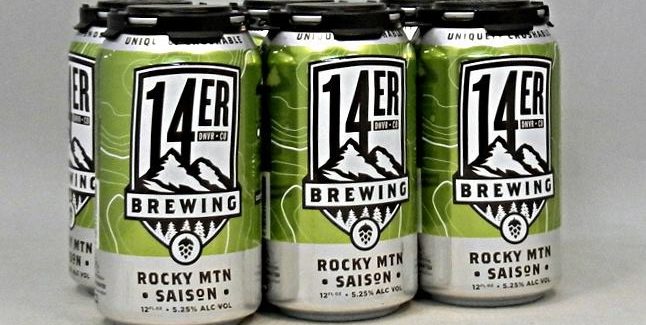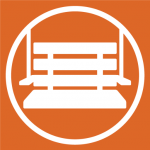 ABV: 5% | IBU: 29
As a natural born citizen of Colorado, I am one of the few who has never left (or plan on leaving) this wonderful state. From hiking, tailgating at a football game, or munching down at my favorite Denver Mexican restaurant, I have cemented myself into the thriving Denver culture. All these can of course be enjoyed while drinking a cool refreshing craft beer. Recently I was introduced to one Denver's newest craft breweries, 14er Brewing. My reward for climbing a Colorado 14er is to drink a beer at the top from an environmentally friendly crushable can, so just hearing the name immediately caught my attention.

Their beer did not disappoint. Currently 14er Brewing is packaging three different beers in cans but their saison became my favorite. I love chili beer but can be particular when it comes to balancing flavor with heat. Rocky Mountain Saison is a well-balanced chili beer that has a golden cloudy color characteristic of a saison. It is packed with flavor but only a subtle heat that tingles the tongue. It is brewed with fresh cilantro, fresh jalapeños and fresh lime, making it a pairable beer with a plate full of tacos. The subtle heat finishes with a dry, complex, saison taste. Using a saison yeast really balances out the flavor and makes this an easy, drinkable beer.
https://www.instagram.com/p/BLT9fZQgNDE/?taken-by=14erbrewing
14er Brewing made a name for itself when they won gold at GABF for Rocky Mountain Saison in the chili beer style category. Since then they have become more well known across Denver. They have been brewing and canning since July and look to open their taproom in early 2017. Until then, I will grab myself a six-pack of Rocky Mountain Saison to hike some snowy trails, indulge in the upcoming college football bowl season and stuff myself full of tacos at Mexican joints along south Federal.
---