No Comments
Listermann Brewing Company & Cincinnati Zoo | Team Fiona NE IPA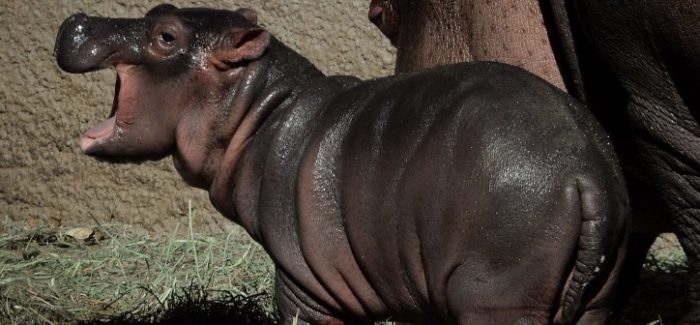 Feature Photo: Cincinnati Zoo
Listermann Brewing Company of Cincinnati, Ohio, has paired up with the Cincinnati Zoo to create a beer for the lovable baby hippo Fiona. Members of Fiona's care team actually helped brew the beer, a New England Style IPA coming in at 6.2% ABV with Citra and Centennial hops. The beer will be released in cans on Saturday June 10th at the brewery.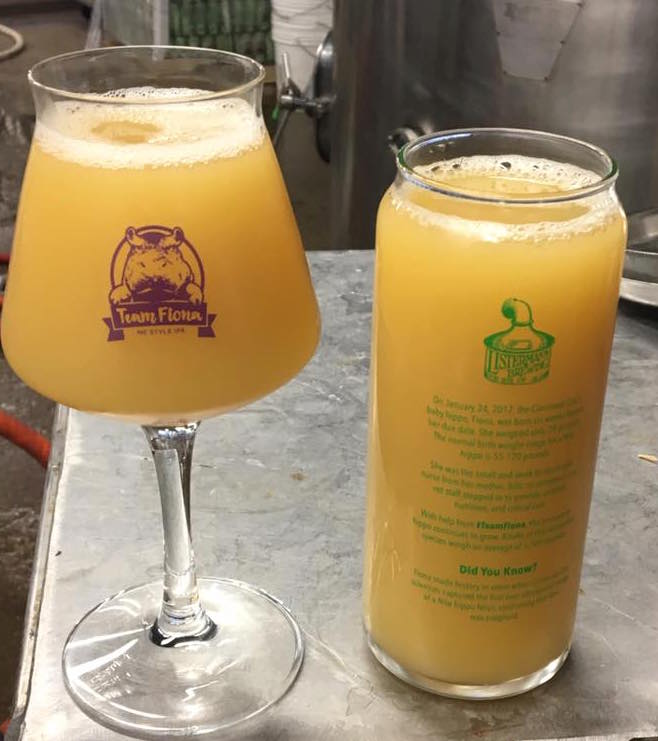 Team Fiona will be sold in four packs of 16 ounce cans and available for tasting on draft. The release will start at 10AM, but the Renegade Street Eats kitchen in the brewery will be open at 8AM to serve breakfast. There will also be Fiona cake pops available from JCakes Cincinnati that were made using the Fiona beer. Also, 25% of the beer sales proceeds will be donated to the zoo to help take care of Fiona.
If you haven't been following the story of Fiona, she was born six weeks prematurely weighing in at only 29 pounds. The average birth weight for a baby hippo of her species is between 55 to 120 pounds. Fiona has been receiving round-the-clock critical care from vet and nursing staff at the Cincinnati Zoo. After months of special care by the incredible staff of the zoo, Fiona is now doing well and weighing in at 275 pounds and even has made surprise appearances at the outdoor pool. You can follow her progress here.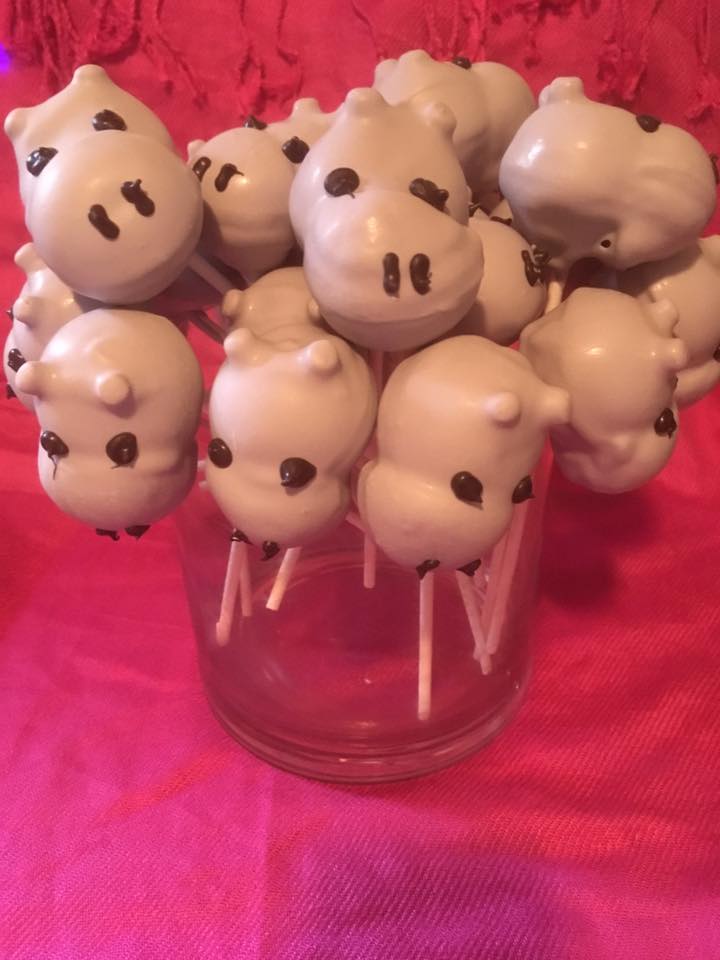 There will be around 180 cases that will be available at the Brewery that day. 60 cases will be seeing distribution to retail locations such as Jungle Jim's, Cappy's Wine and Spirits, and four Kroger locations (Oakley, Hyde Park, Anderson, and Harper's Point). 4 packs will be $14.99. Limits at the release have not been decided yet, but will be determined by Friday based on the attendance of the Team Fiona NE IPA Release Facebook event page.
Listermann has been releasing two NE style IPA cans every first Saturday of the month and will continue to do so throughout the summer. They have also been expanding their taproom and Renegade Street Eats has opened a permanent location inside the brewery and will be having their Grand Opening on June 24th at 12PM.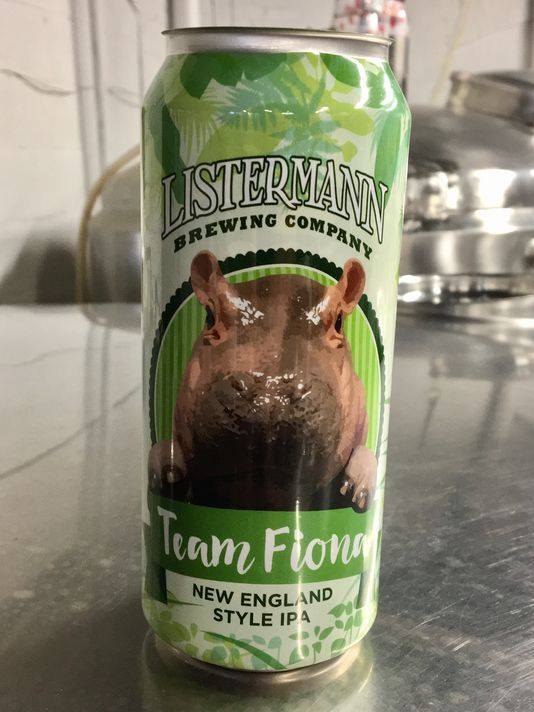 If you haven't stopped out in a while, come check out all the new improvements in the taproom this Saturday for the Team Fiona release. There will be glassware, t-shirts and other merchandise for sale that will feature Fiona's adorable face.
Listermann Brewing is a home brew supply store and brewery located at 1621 Dana Avenue Cincinnati, Ohio. The brewery has a wide selection of beers, wines, and ciders on tap along with carryout beer and wine made on location.
---