No Comments
Ultimate 6er | Six New Coffee Beer Collaborations You Should Know About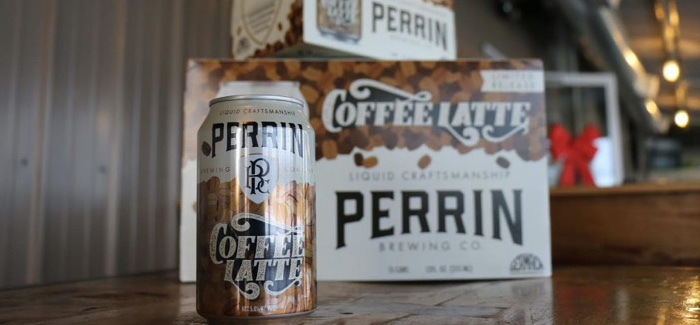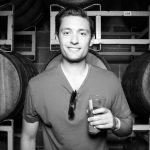 Barrel-aged stouts dominate the Fall and Winter release calendars of many breweries as beer drinkers pine for a hearty, boozy beer that they can settle down with when the temperature drops. One of the familiar additions to these barrel-aged beers is coffee. It can add body, big flavors and huge aromatics that round out the barrel qualities and mellow the ABV burn. While I'm a huge fan of coffee in my boozy stouts, I get equally excited by breweries that look to collaborate with their community coffee purveyor or lighter offerings like lagers, cream ales, and simple stouts. Here are six recent coffee beer releases that fit that billing. 
Stats: 5% ABV, 13 IBUs
Coffee Source: Made with High Brew Coffee Cold Brew
Description: Combining the smoothness of cold brew with the mellow mouthfeel of a cream ale, New Belgium's new ale is made to be  approachable and easy-drinking. Making it with cold brew instead of whole beans gives this smooth drinker an added level of roasted sweetness, with a light finish. 
https://www.instagram.com/p/B7ZfHc1Hqpt/
Stats: 5% ABV, 25 IBUs
Coffee Source: Made with Riff Cold Brewed Coffee
Description: Another cold brew coffee beer addition, Deschute's newest seasonal is crafted to be an ideal mid-afternoon pick-me-up. Boasting an enticing nutty aroma, the dark lager drinks clean and finishes crisp, true to it's lager roots. 
The wraps are off! Introducing Luna Jo, a cold-brew dark Mexican lager brewed in collaboration with our friends @DeschutesBeer. Coming soon to stores & pubs across all 31 states where Deschutes is distributed!#BrewedInBend #CoffeeBeer #InBend #ColdBrew https://t.co/eHphq523B2

— Riff Cold Brewed (@riffcoldbrewed) February 5, 2020
Stats: 6.8% ABV, 50 IBUs
Coffee Source: Peet's Coffee Ethiopian Super Natural blend 
Description: Pairing coffee with the strong flavor characteristics of a bitter IPA is typically a daring brewing venture that few breweries pursue – let alone master. The new IPA has a golden hue and delivers big notes of blueberry and roasted coffee, paired with a sturdy malt backbone. Built as a West Coast IPA, the new Coffee IPA promises to be entertaining alternative to 21st Amendment's typical IPA offerings. 
https://www.instagram.com/p/B7_quzyFiw8/
Stats: 5.8% ABV, 20 IBUs
Coffee Source: Made with Germack Coffee's I-75 blend
Description: The nutty characteristics of a standard brown ale lend themselves well to a flavor partnership with coffee. Perrin executes this ingredient equation well with their new Latte brown ale, which delivers thick notes of coffee and chocolate, alongside a familiar nutty aroma. The brewers even added milk sugar for a smoother mouthfeel and finish. 
https://www.instagram.com/p/B8PUkvOBW1L/
Stats: 5%, N/A IBUs
Coffee Source: Made with Kwik Trip's Cafe Karuba dark roast coffee
Description: One of the most buzzed-about Wisconsin collaborations of the past year, Madison-favorite Karben4 teamed up with Midwestern convenience store-staple Kwik Trip to pay homage to two of the gas station's most purchased items: dark roast coffee and Glazer donuts. While no Glazer donuts were actually added to the brew, the new coffee stout promises a bit of donut-sweetness alongside roasted coffee notes and chocolate undertones. 
Stats: 7%, 30 IBUs
Coffee Source: Full Ethiopian coffee beans from Bird Rock Coffee Roasters
Description: The strongest beer on this list, the Golden Stout from California-staple Karl Strauss drinks lighter than it's boozy 7% billing. Pouring a light gold, this unassuming stout skews sweeter than some of its coffee-colleagues, leaning more on creamy milk chocolate and light espresso notes. 
And while it's not necessarily, I'd be remiss to not give a quick shoutout to a local Chicago favorite, Revolution's Coffee Eugene, a robust coffee-forward porter made with whole beans from the nearby Metropolis Coffee. Here's to appreciating coffee beer, no matter the style or substance, all year round. Cheers! 
Feature Image Photo Credit: Perrin Brewing
---