No Comments
Saugatuck Brewing | Peanut Butter Porter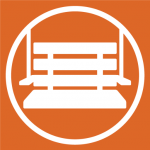 Maybe it's the nostalgia of the classic peanut butter and jelly sandwich we all enjoyed growing up. Or perhaps it's because peanut butter and beer is an incredible combination- when executed correctly. Whatever it is, I can't stop thinking about Saugatuck Brewing Co. Peanut Butter Porter.
Curious to learn more, I reached out to the brewery to understand the inspiration behind this delicious beer.
"Like many great things, Peanut Butter Porter started off as a crazy idea." – PJ Goudreault, SBC's Production Manager
The beer began as a request from a foreign distributor to create something unique for their market. It later evolved into a winter counterpart to the brewery's Blueberry Lemonade Shandy. The recipe itself stemmed from the brewery's formerly named "5/4 Porter" and can be enjoyed solo, or alongside the brewery's other unique flavors, including Neapolitan Milk Stout and Blueberry Maple Stout.
I was happily first introduced to the beer on day ten of Bitter Pop's most recent Advent Calendar. The Peanut Butter Porter surprised me in a mix of many Christmas-inspired beers and primarily high ABV options. I expected it to be similar to other peanut butter porters and stouts I've enjoyed, but this was something different. It's creamy, and perfectly dosed with peanut butter goodness, without giving off an overly-sweet aftertaste. I couldn't put it down. This Peanut Butter Porter comes in at only 5.7% ABV and 35 IBUs.
Thankfully, we were quickly reacquainted again, at the specialty beer tent at Lincoln Park's Brew Lights. It fit perfectly amongst the other specialty pours and was shockingly still available towards the tail end of the event when other options had tapped.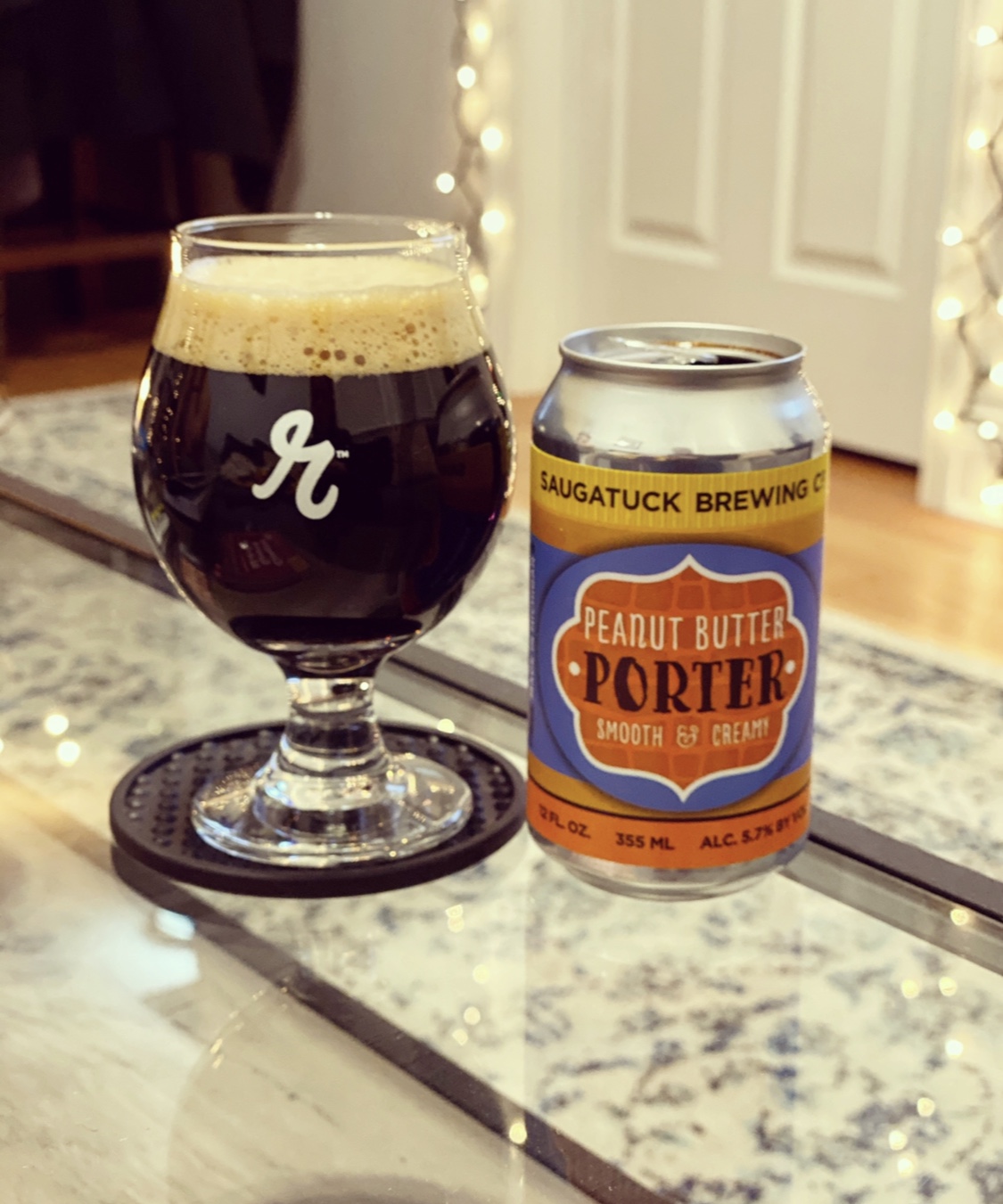 Despite Punxsutawney Phil not seeing his shadow earlier this month, we've got some winter left in the Midwest. I've chosen not to let that bother me, because it means I can continue to enjoy some Saugatuck Brewing Peanut Butter Porter! You can too, whether you're craving a nostalgic flavor from your past, or just a damn good Porter.
Cheers!
Feature Image Photo Credit: Saugatuck Brewing Co.
---