No Comments
Fox Farm Brewery | The Cabin Smoked Helles Lager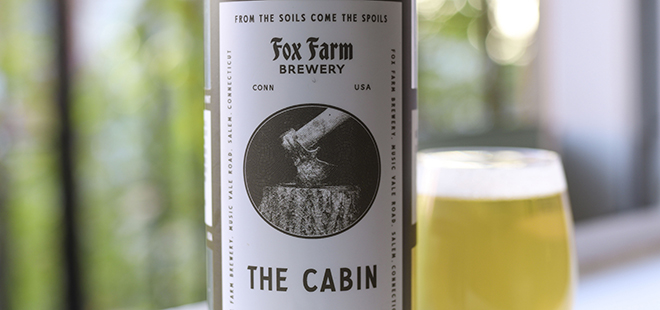 In a market so saturated with DDH beers, super-fruited and adjunct overloads (which I should note, I love trying as much as the next beer enthusiast), I find it refreshing when a brewery isn't steadfast to these trends and unafraid to put out more traditional styles of beer. Fox Farm Brewery in Salem, Connecticut is a brewery that's doing just that. Their Smoked Helles Lager, The Cabin, is a great beer that deserves the spotlight for this reason.
At 5.3% ABV, The Cabin pours a beautiful golden color with a slight opaqueness. A light white head briefly sits on top as you fill your glass. The smell is subtly sweet and not quite smoky, which makes it even more interesting at first sip. The taste is just the right amount of soft smokiness with a touch of sweet malt and a clean finish. It's a unique flavor profile that I found myself subconsciously sipping continuously while talking, because it intrigued my palate to want to experience it over and over again. I personally really enjoy when a sessionable beer does this.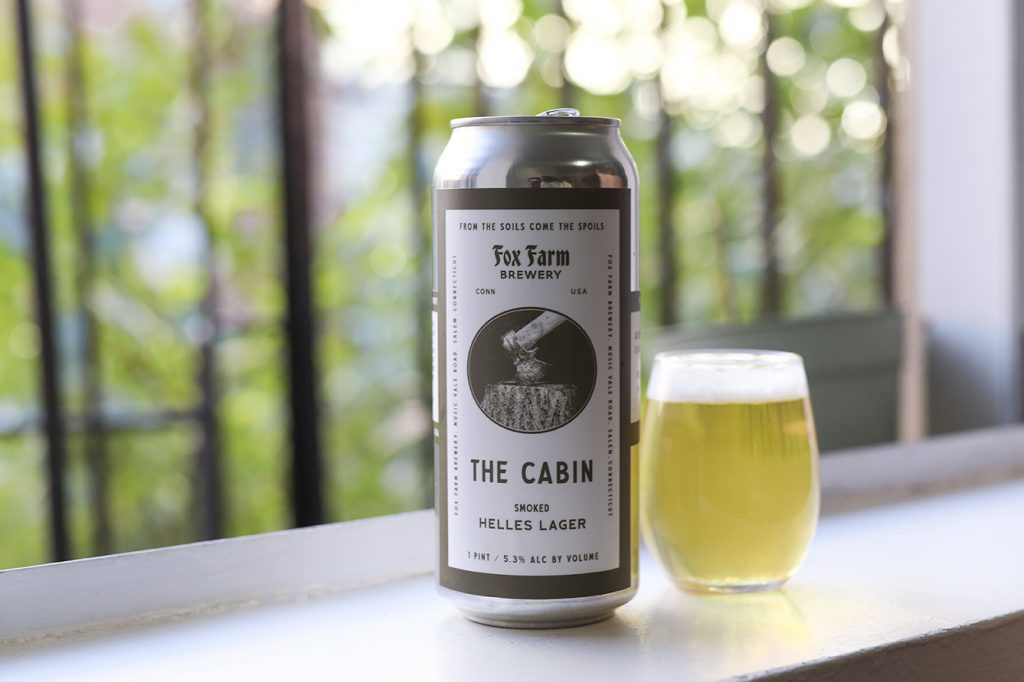 On The Cabin, Fox Farm brewer Stephen Andrews says, "The Cabin is our version of a Smoked Helles. We use less than 10% smoked malt from Germany as well as a Pilsner Malt from Germany. We use a traditional German lager strain and lager this beer for up to 8 weeks. The idea was to make a really clean and approachable beer with a very subtle smoke. So many people have an idea in their minds that any smoked beer will taste like a campfire. While The Cabin does have some hints of that smoke, it is extremely balanced and not overwhelming in any sense."
I had the pleasure of sharing this lovely brew with Stephen, who said The Cabin is a beer that he's always dreamed of brewing since his time at brewing school in Munich. Since there aren't too many Smoked Helles in the states these days, he's extremely proud to be making The Cabin year-round as a critical piece of Fox Farm's larger portfolio.
The Cabin can be found on tap at Fox Farm to taste and in cans to go so when you fall in love with it, you can take some home. It also has limited availability at bars and restaurants around Connecticut, per Fox Farm's FAQ page.
Try it. Go!
---