No Comments
Fantasy Football Recap | Week 7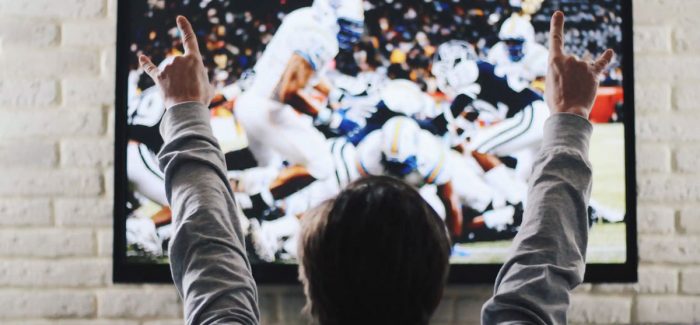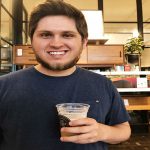 We joined the first bunch of byes in Week 6, and we came back to more than a handful of teams resting up in Week 7. Many of those teams had fantasy rockstars in lineups across the globe, so players were left scrambling on how to replace them for the week. Usual studs like Dalvin Cook, Josh Allen and rookie-sensation Najee Harris all were among players inactive last week. Jacksonville and the LA Chargers took a break, too. Try to replace players for a week or simply stack the deck and take a week essentially off while not having to worry about others? That's the gamble. Now, let's see if it paid off.
The League | PorchDrinking & CouchSitting
Just to get on the same page, here is the low-down of the league settings. 12-Team, 0.5 PPR with 3 WR instead of two and head to head points scoring. The top six teams will make playoffs, with the 1 and 2 Seed having bye weeks for the first round. The draft was a standard snake and the draft order was randomized beforehand. Rather than doing a traditional league pay-out, we've all decided that one amount will be donated by each person to the winner's charity of choice, as well as an amount to second place's charity.
Week 7 Scorecard
Points And Pilsners vs. Chicago BBAttack | Final Score 99.64 vs. 117.26
Just about every one of these matchups had a "bye-mageddon" casualty. This one was no different. In lieu of starting the red hot Justin Herbert, Points and Pilsners threw out Sam Darnold against the New York Football Giants (which still is a sound decision vs. that defense), but it just was not Darnold's day. Ultimately he was benched in the second half, and Chicago BBAttack's QB1 Matt Stafford made up the point differential to the tune of 27.16 to Darnold's 2.44. Ouch.
View this post on Instagram
Peoria It's not that b vs. KC in KC | Final Score 134.9 vs. 111.36
Cooper Kupp is really damn good at football. Even coming off the knee injury last year, he seemingly is not slowing down. Or being held in check, really. In case you missed the stat line, it was a fine 10 catches on 13 targets for 156 yards and 2 tudders. Notice the tone on the last sentence because Cooper Kupp is still flying under the radar for so many analysts and defenses, apparently. Double coverage might be useful, but at this point it really might not even help. Sheesh, Cooper.
Beer Pairing: Baked & Layered Imperial Stout | Pipeworks Brewing Co.
View this post on Instagram
TB Hoppy vs. Yeast Mode | Final Score 85.14 vs. 112.32
Sometimes folks struggle on who to bench or start based on matchups or recent plays. This decision is especially difficult in that pesky flex spot, but luckily for Yeast Mode there was no crystal ball to ask. Literally every player on their bench was on bye or injured. That takes all questions out of the lineup, but it didn't matter either way since DK Metcalf and Damien Harris (good to see production from him again) helped Yeast Mode cruise to a W.
Beer Pairing: Supposed To Be So Easy | GlassHouse Beer Co.
View this post on Instagram
DC Street vs. Drink Hi-Wire | Final Score 52.44 vs. 126.8
Drink Hi-Wire practically had a bye week for Week 7 since DC Street fielded a lineup littered with inactive players or teams on bye week. A win is a win and all is fair in blah blah you get it. Easy wins rarely come in Fantasy Football, so when they do, just bask in the sunshine and enjoy your Sunday with beer as you coast on into Monday and responsibilities. A big cheers to that.
View this post on Instagram
Dry Hops vs. The Lambic Leap | Final Score 89.74 vs. 104.64
Uncharacteristic events are the single aspect of Fantasy Football that makes it so much fun. Sometimes a player will have a dream matchup and be underutilized because the score gets out of hand. Sometimes, there's injuries. People get benched and guys have bad weeks, too. They are human after all. Patrick Mahomes, and well, everyone on the Chiefs had mediocre play on Sunday. The Jets' entire defensive unit -who have been serviceable as a streaming option- were absolutely toasted by Belichick and the Patriots' stuttering offense. That's the way it goes, though: completely unpredictable.
Beer Pairing: That's the Way It Gose German Tart Wheat | Four Saints Brewing Co.
View this post on Instagram
12th Can vs. Crispy Lagers | Final Score 114.58 vs. 111.54
It's always easy to go line-for-line on close matchups to see exactly what went wrong for your team if you're on the end of a fresh L. The difference in this matchup was clear. 12th Can's Wide Receivers outscored Crispy Lagers' Running Backs. Simple as that. Well, not really, considering Lagers had Alvin Kamara who just continues to be a top-tier fantasy rockstar. But, rookie-phenom Ja'Marr Chase and Christian Kirk got the job done and a win for 12th Can.
Beer Pairing: Digital Being Pale Ale | Halfway Crooks Beer
View this post on Instagram
---