No Comments
Squatters Craft Beers | 147 West Broadway Hop IPA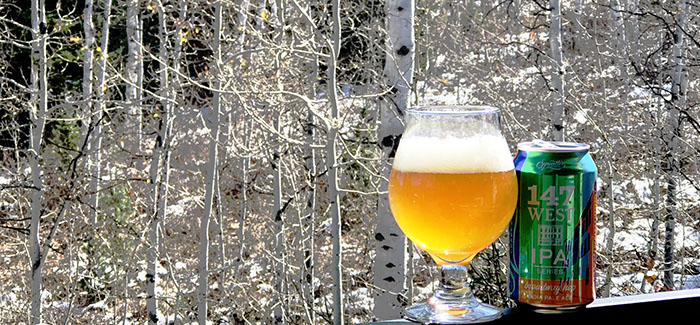 Picture it: Salt Lake City, September 1989. The lights of Utah's Broadway just got a whole lot brighter. On Sept. 5 of that year, Squatters Craft Beers opened its doors at 147 W. Broadway to become the capital city's first brewpub. More than three decades later, the pub that ignited Salt Lake's craft beer revolution is reflecting on its roots.
147 West Broadway Hop, a West Coast-style IPA, is the first in Squatters' new series of rotating IPAs designed to celebrate the city's now-booming beer community.
It makes sense Squatters would kick off the series with a traditional IPA bursting with citrus hop aromas/flavors, balanced by touches of bready malt. After all, the brewery's beloved—and top-selling—Hop Rising Double IPA helped to cement Squatters' place in craft beer's pantheon.
"This rotating IPA series gives our brewers a chance to flex their creative muscles," said Adam Curfew, director of brewing operations for Squatters. "Since we are a bunch of hop heads, that is about as fun as it gets. I think this beer will pair well with cool fall nights out on the town."
The inaugural 147 West beer pours a brilliant golden orange. Big citrus aromas are a pleasant precursor to a flavorful first sip. Nectarine and orange notes, with a bit of tropical pineapple, coat the tongue. A decent hop bitterness (40 IBUs) neutralizes any potentially excessive fruity sweetness.
Bravo, Broadway Hop
147 West Broadway Hop is a 5% ABV offering, meaning it's available to be served on draft throughout Utah, as well as in 12-ounce cans. Future releases in the series will "showcase brews across a range" of IPA styles, Squatters said.
The three-time-a-year series is part of the brewery's new "Love Local" campaign to celebrate the beer community—beer drinkers, Squatters staff, and others—that's helped the brewery succeed over the last 30-plus years. Keep an eye on Squatters' social media to learn when the next IPA in the series hits the market.
View this post on Instagram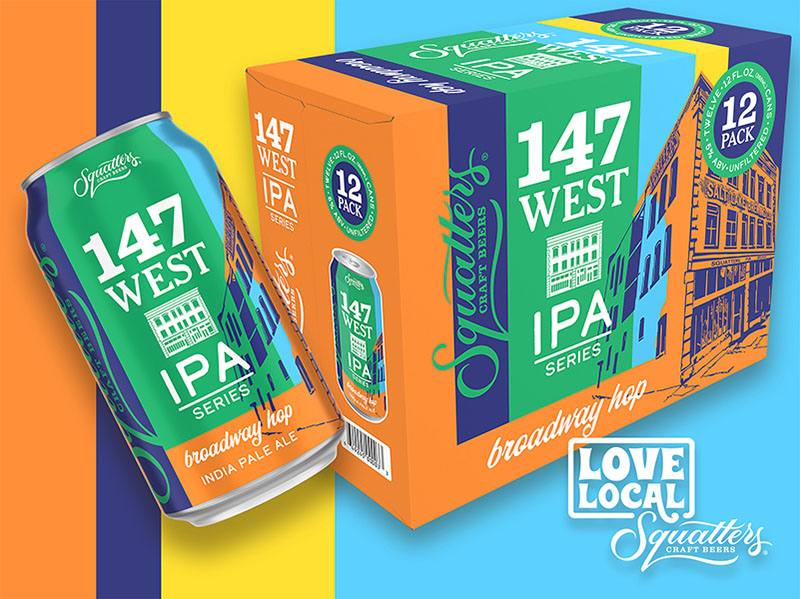 ---