No Comments
Other Half Brewing Company | Space Broccoli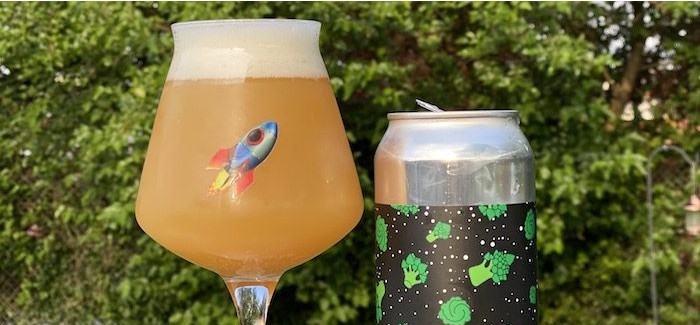 Other Half Space Broccoli seems like the perfect beer to commemorate this summer's first splashdown of American astronauts from space in 45 years. Space is cool again, with astronauts heading to the space station from U.S. soil and NASA planning a new mission to the moon for 2024. You see people wearing NASA shirts, not ironically, and breweries are pumping out space-themed beers at quite a clip. Other Half is no exception.
It's nearly impossible to keep up with the sheer amount of IPAs that Brooklyn New York's Other Half Brewing puts out on a consistent basis, but they do attempt a general taxonomy of their beers as part of its naming convention. So, the 16 beers Other Half has produced with "space" in the name all contain Galaxy hops. Their Broccoli series is (mostly) the same, with these 12 various IPAs being hopped with Hallertau Blanc.
Fast forward to Space Broccoli, which is Other Half's traditional Broccoli IPA hopped on Hallertau Blanc, Mosaic and Simcoe, except the traditional Cascade hops were switched in favor of Galaxy hops. Hence the Space Broccoli. Following?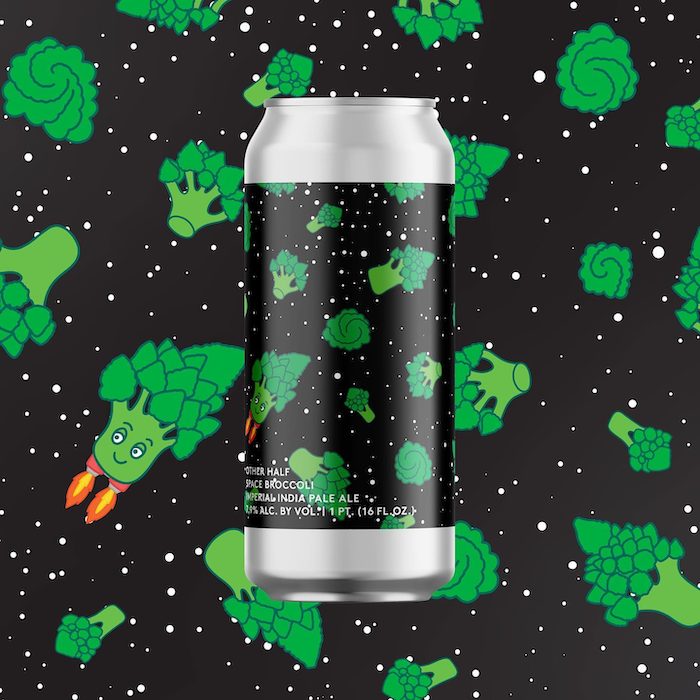 OK, so it can be confusing. The point is that Other Half produces some of the best New England IPAs in the country. They partnered with 550 other breweries on the All Together IPA to raise funds for the hospitality industry during the pandemic. They are expanding, too, with a new taproom outside of Rochester, New York, and plans to open a Washington, D.C., taproom in 2020.
Contrary to popular belief, Space Broccoli is not brewed with any actual broccoli. That would be gross. It's an Imperial IPA clocking in at 7.9% ABV. The beer pours a very hazy orange color with nice head and great lacing. This is a citrusy gem with all the notes you want in a NEIPA — grapefruit and orange are picked up immediately. Maybe a bit of floral, but not much. It's smooth and lacks any bitterness. Space Broccoli is another winner from Other Half, the long in a list of Hazy IPAs from them that are top-notch.
---