No Comments
Takeaways from Brewers Association Midyear Survey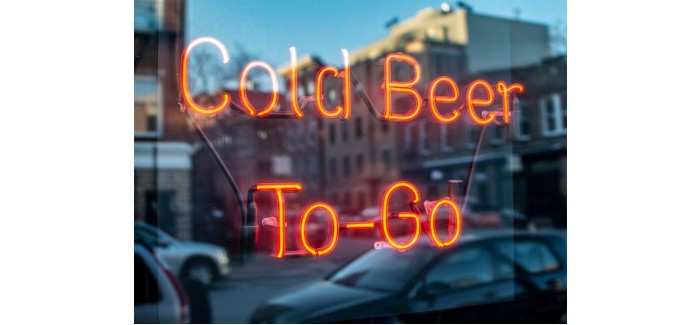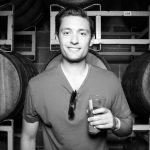 This has been an incredibly tumultuous year for the craft beer industry. Alongside the obvious impacts of the pandemic, craft brewers across the nation also have to deal with an increasingly complex drinking audience and consistently fierce competition from both local and macro competitors. To assess the current state of the industry, the Brewers Association's Bart Watson conducted his annual midyear survey to get a read on craft beer's performance to date, the ever-growing list of challenges and maybe a fleeting slice of optimism for an industry that has been brutally impacted by the pandemic. Here are three main takeaways from Watson's report. 
Beer Sales Declined
To the surprise of no American, beer sales fell during the first half of 2020 compared to last year. Watson estimates that total craft beer volumes have declined 10% to date, compared to the same timeframe in 2019. The number might seem alarming, but it also could be worse due to the multitude of bar and restaurant restrictions and closures that were, or are currently, in place to restrict the spread of COVID-19. With these on-premise sales lines effectively frozen for several months, Watson estimates draft beer sales could be down 50% year-over-year. The saving grace is the improvement in off-premise craft beer sales, driven by drinkers stocking up at their local grocery store or convenience market while they stay at home. 
Watson concludes that the real number is fleeting and the 10% number is more of a midway point between more positive (6%) and negative (13%) estimations of how craft beer volumes declined. Regional breweries were buoyed by greater distribution and off-premise sale opportunities; local breweries, which primarily depend on on-premise sales, were hit harder. Regardless, the number isn't pretty for any brewery, but there are signs that the declines won't get worse in the second half of the year. Most notably, more states — for better or for worse — have "reopened" to some effect, which means draft sales might tick up due to people returning to bars and restaurants while off-premise sales stay consistent. 
There Are More Breweries
As of June 30, there were more than 8,200 active craft breweries in the United States. This number is up roughly 700 from last year's mark of 7,480. While the number is still growing, the signs of deceleration are there, driven by increased market competition, the pandemic and less demand as consumers continue to ride the wave of hard seltzer. From mid-year 2018 to 2019, there were more than 1,000 breweries added, which is a contrast from the roughly 700 breweries added year-over-year. 
Watson reports that this deceleration is driven by a lack of openings instead of a vast swath of shutdowns. Prospective new brewers and investors are probably less likely to venture into the churning fray of today's craft beer market due to the variety of market factors pushing against them, not to mention the looming impact and aftershocks of COVID-19. In total, there have only been 301 openings so far, a number which is 20% lower than last year. 
Guarded Optimism for a Strong Finish 
There's little doubt that 2020 will be a difficult year for the craft beer industry, but the second half of the year does provide some opportunities to finish the sales year strong. For starters, the lockdowns that halted the flow of businesses earlier in the year are not expected to continue at the same level of severity or duration. This should lead to a steadier and more predictable flow of sales both on and off-premise. Additionally, craft breweries continue to show their adaptability in the face of pandemic-forced governmental regulations and restrictions, spinning up new business ventures and fine-tuning old processes that will help bolster their businesses in the coming months. Look no further than Austin Beer Works making a purchase of $2 chips and salsa "mandatory" for all on-premise beer purchases to adhere to the Texas governor's 51% food requirement regulation for bars/restaurants. 
To ensure we stay compliant with the Governor's 51% food requirement, all on-premise beer purchases will now come with a $2 side of chips and salsa along with a $2 discount on the beer.  'Isn't that just free chips and salsa?"  No it definitely isn't, especially if we're audited. pic.twitter.com/afzZxCGsNX

— Austin Beerworks (@AustinBeerworks) August 1, 2020
Watson's survey of brewers found that regional breweries are predicted to grow by about 4% at the back end of the year. Smaller craft brewers chart a more aggressive line: predicting roughly 12% growth for the rest of 2020. While these growth rates won't be enough to backfill the dearth of business caused by the earlier months of the year, there are still signs that the craft beer industry could be in a better place at the end of 2020 than what many expected early on during the pandemic. That is a testament to the great business minds behind these breweries and the passionate audiences they serve. 
As August begins and we see our first waves of Festbiers hit shelves, the call to support your local craft brewer remains as strong as ever. Be safe, patronize these businesses when and where you feel comfortable, wear a mask, and continue to support craft breweries big and small that have played a part in so many memorable moments and happier days — they'll come again soon. Cheers!
Photo credit: Eater Boston
---