One Comment
Goose Island Announces 2020 Bourbon County Lineup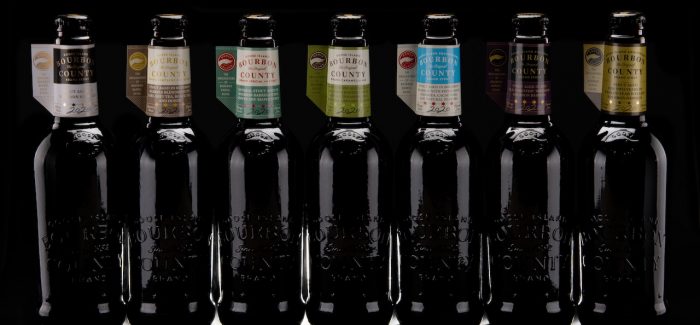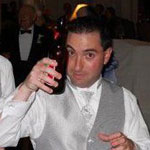 We know that Goose Island's 2020 Bourbon County Stout lineup will go on sale this Black Friday as has been the tradition over the past 10 years. What we don't know is how the release will be different this year with the pandemic. While we wait on the brewery to release those details, we can tell you about the variants for this year's lineup.
After last year's eight beer lineup, 2020 is scaled back to seven variants but maintains focus on the barrel like in 2019. There still is no barleywine but coffee makes a bigger appearance this year and it looks to be more of the star in the beer compared to Café de Olla last year.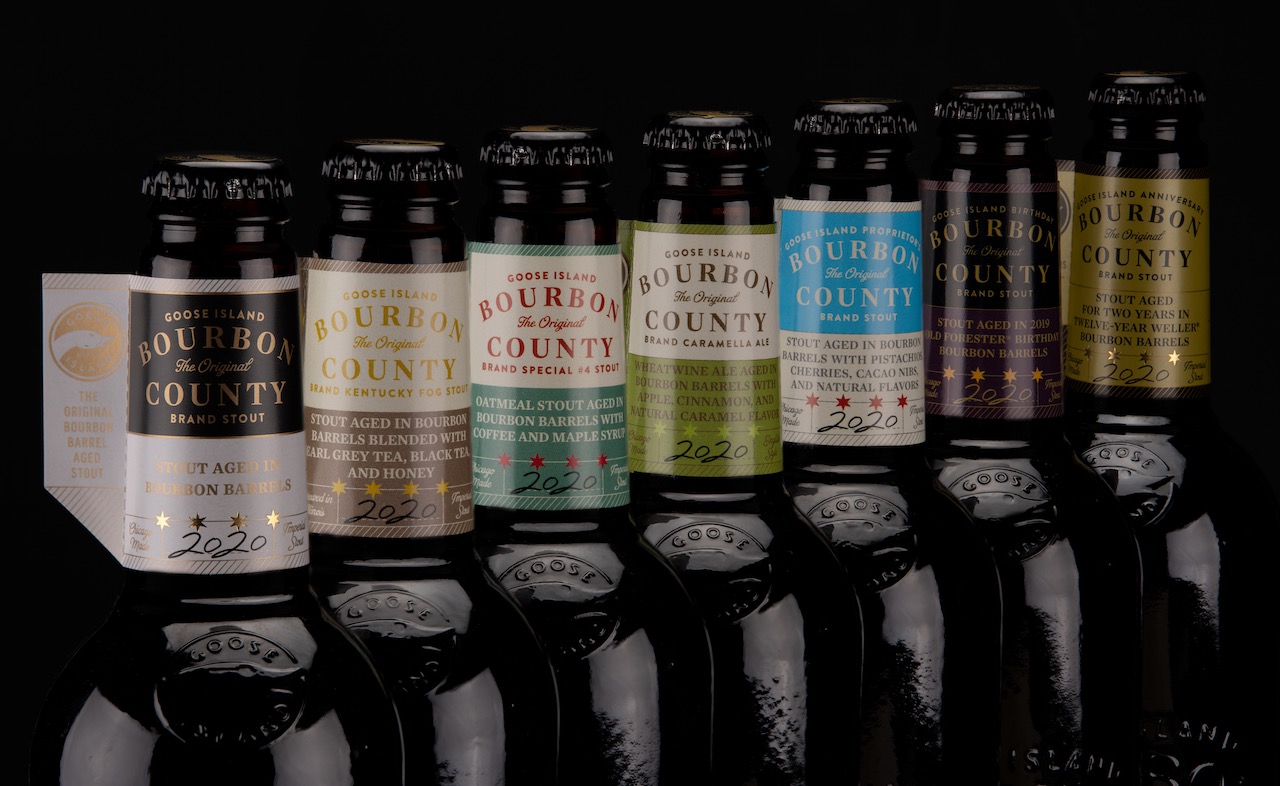 "When we set out to develop the Goose Island Bourbon County Stout lineup, our fans are always top of mind as we hope to continue to exceed their expectations; providing not only the best barrel-aged stout out there but pushing ourselves to create a lineup that is unparalleled," Goose Island Brewmaster Keith Gabbett said.
There are some new ingredients being tried out this year including the first-ever tea-variant as well as an oatmeal stout version of Bourbon County. Like the last two years, there will also be a wheatwine that has seemingly taken the place of the once-standard barleywine.
Goose's connections to world-class distilleries have resulted in unique barrel acquisitions and 2020, like last year, has several variants that will show off the power of the bourbon barrel. Barrels from Old Forester, Buffalo Trace, and Heaven Hill are all used throughout the lineup.
"These distilleries have crafted some of the world's most sought after bourbon including Old Forester Birthday Bourbon, for our Birthday Bourbon County Stout, and Weller 12 Year for our Anniversary Bourbon County Stout," Goose Island's R&D Manager Mike Siegel said. "As a bourbon lover, I'm excited to work with these great barrels and bring them together with Bourbon County Stout. Together with the rest of the variants, I couldn't be happier with how this year's lineup turned out."
Here is the full 2020 Bourbon County Stout lineup:
Bourbon County Stout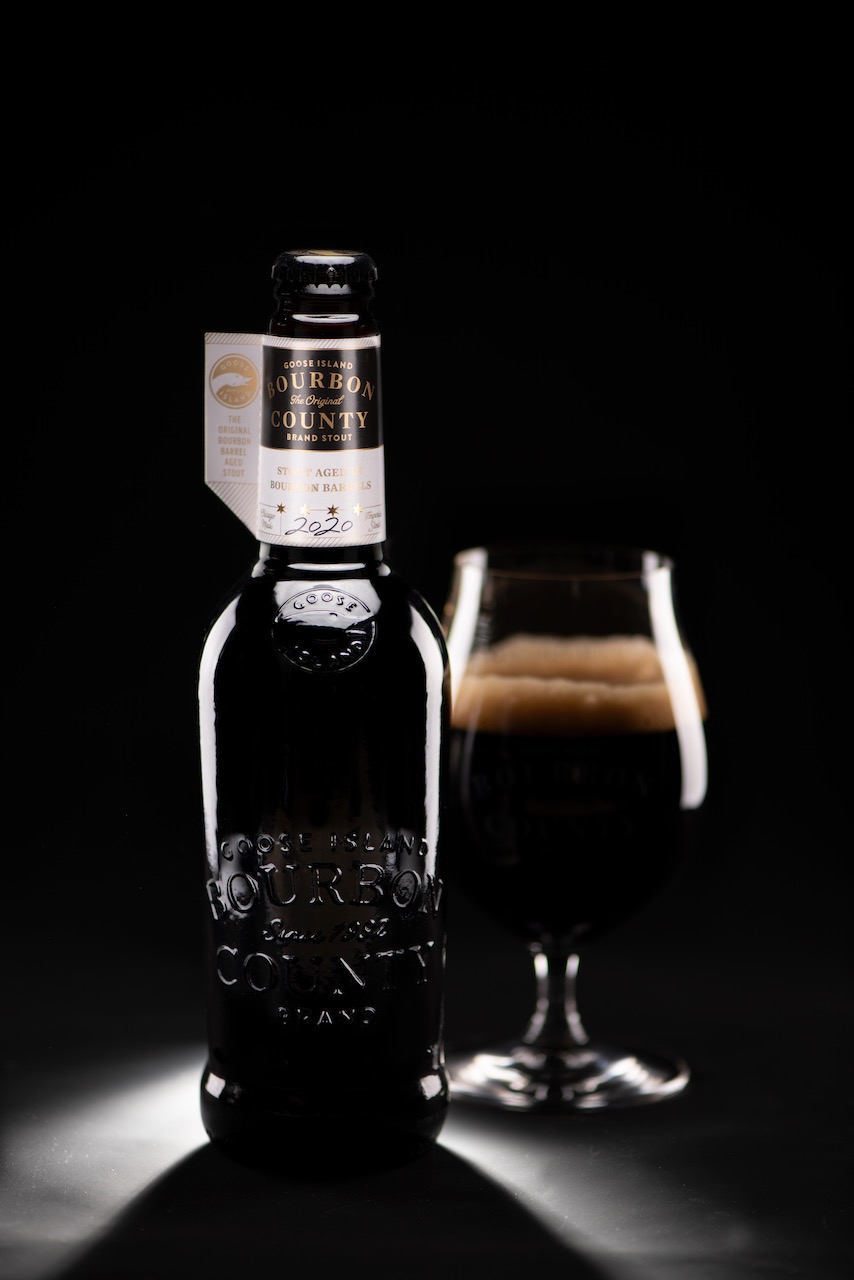 To no one's surprise, the OG leads off this year's lineup. Aged for one year in a blend of Heaven Hill, Wild Turkey, and Buffalo Trace barrels, expect similar tasting notes as in years past of chocolate, vanilla, tobacco, and caramel. As the first barrel-aged beer, a product of Greg Hall years ago, it's always the first beer to try in the lineup as the variants play off of this base beer.
Bourbon County Kentucky Fog Stout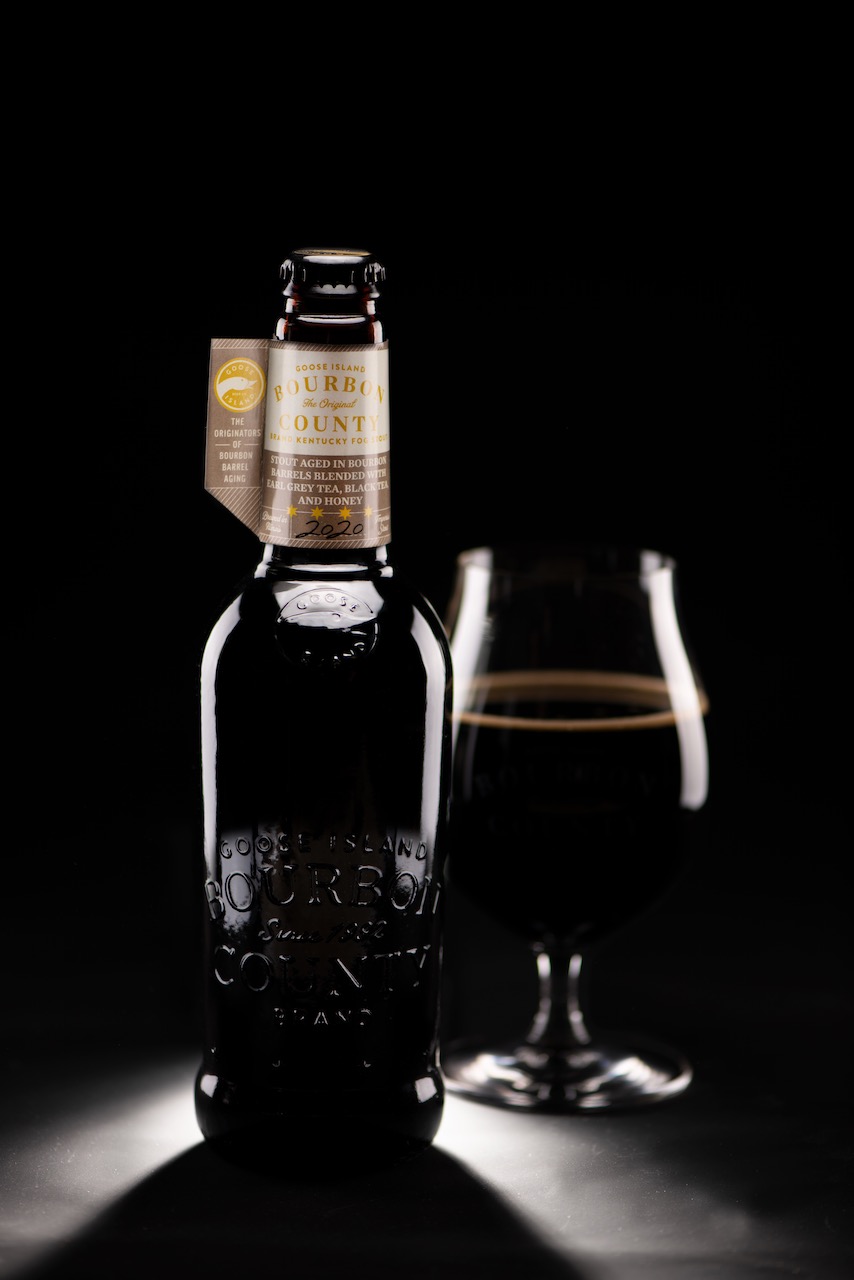 For the first time ever Goose Island is using tea in a Bourbon County Stout variant. A blend of Earl Grey and Black Tea from Kilogram Tea star in this variant that also includes honey from The Honey House.
"I have been working to blend the flavors of tea and BCS for years," Kentucky Fog Stout Brewer Paul Cade Kentucky said. "With characteristics like licorice, molasses and tobacco, tea's inherent complexity was one of the biggest challenges."
Bourbon County Special #4 Stout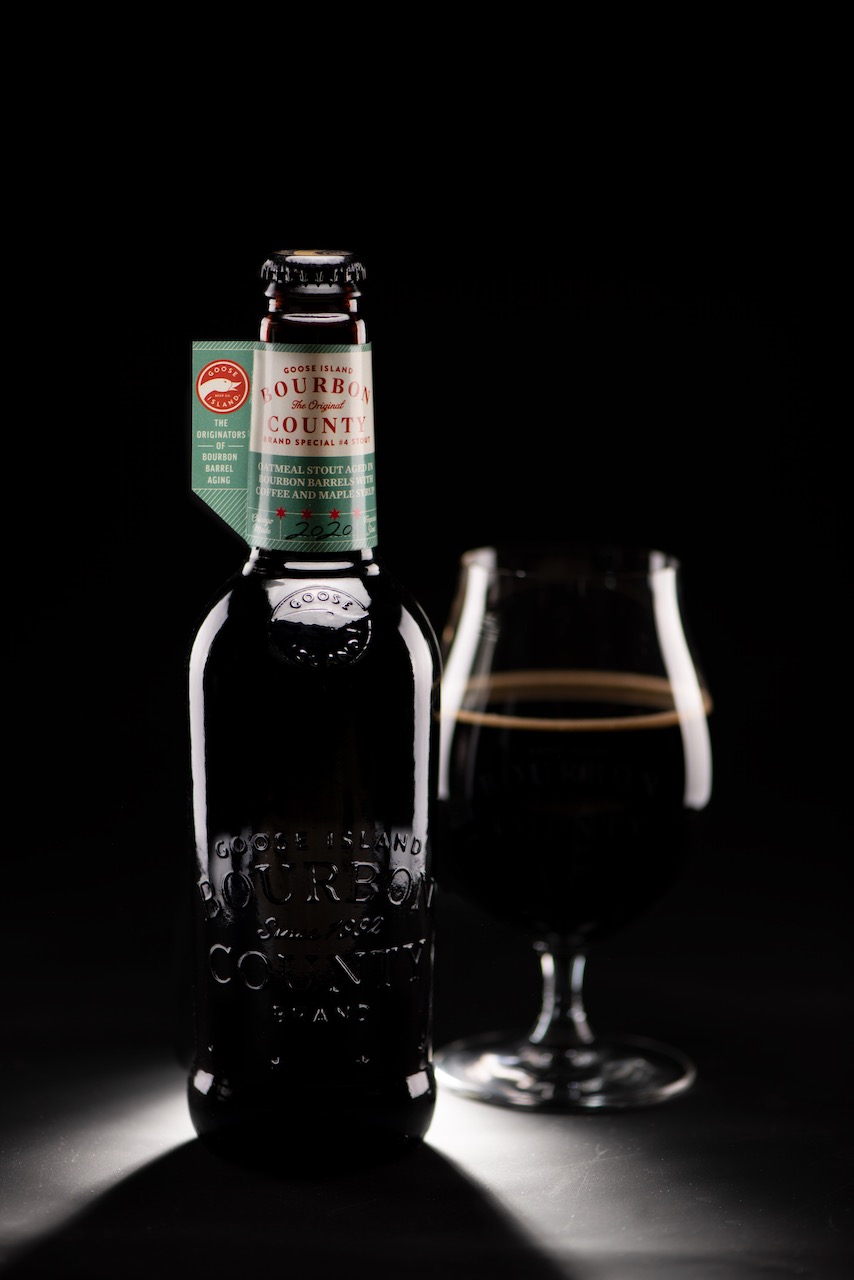 Goose goes with an oatmeal stout version of Bourbon County Stout for Special #4 which also is the closest thing to a straight coffee variant we've seen in a few years. After a year in barrels, cold coffee and single-origin coffee beans from Intelligentsia Coffee are added. The beans this year are called Metad Buku from Ethiopia and have a slightly fruity character to them.
In addition to the coffee, maple syrup from Bissell Maple Farm is added to give a more breakfast-stout like flavor profile of coffee, maple, and vanilla.
Bourbon County Caramella Ale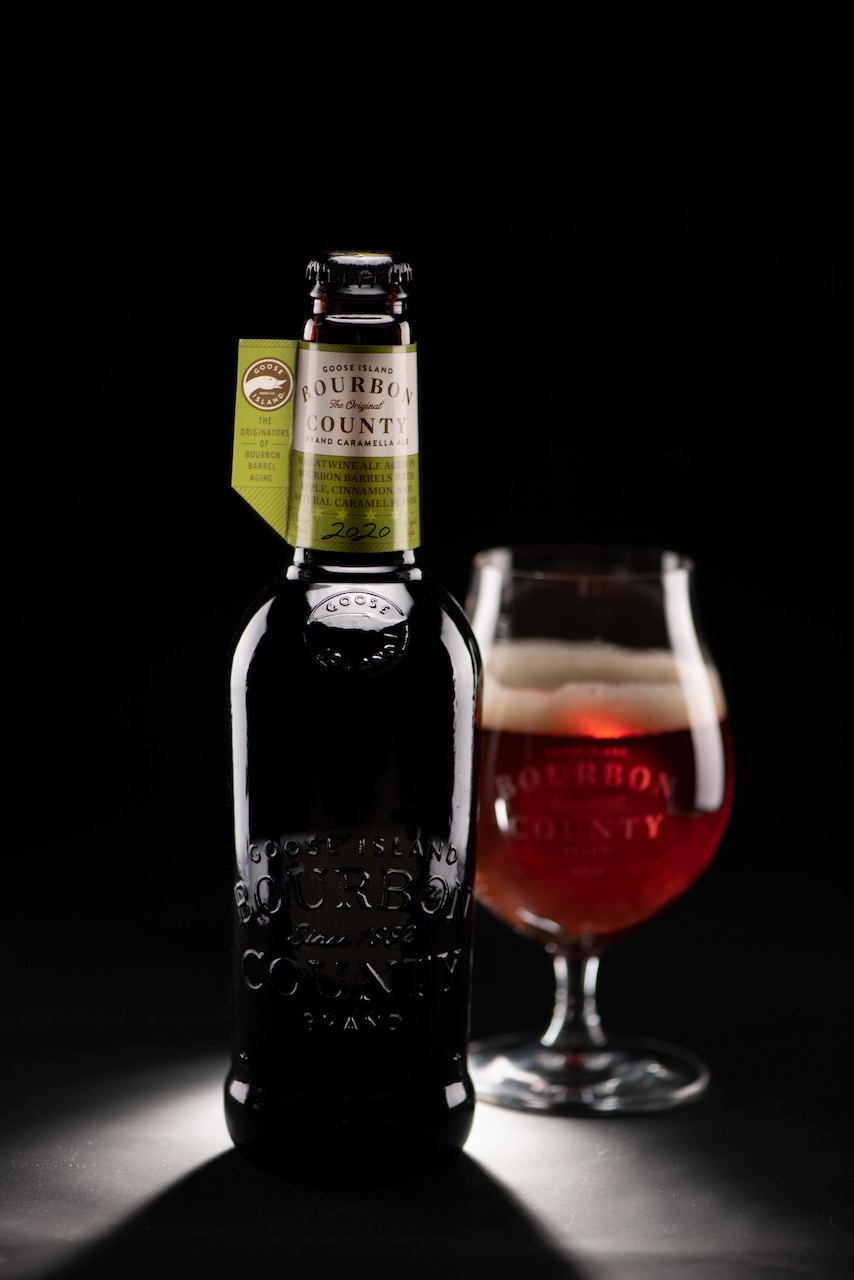 In 2018 Goose introduced a wheatwine variant for the first time to much fanfare and a FoBAB medal. The next year they tried a wheatwine again but popular opinion claimed the beer was too sweet and 2018 was preferred. For what it's worth, I liked the 2019 release.
2020 brings yet another wheatwine with Caramella Ale. Italian for candy, Caramella Ale is aged in Larceny Wheated Bourbon barrels with apple, cinnamon, and caramel flavoring. The flavor profile should resemble an apple crisp on a fall day with notes of caramel, red apple, and cinnamon.
"Caramella is a recipe I have been dialing into the past three years at Goose Island," Caramella creator Joey Tidei said. "Inspired by my Aunt Jean's insanely delicious Apple Crisp dessert, I decided to make it my own with BCS by adding a lick of caramel to support the sweet and toffee-like Wheatwine base. The aroma leans heavily into sweet caramel and cinnamon spice, while the taste comes in to show off the bourbon-soaked Larceny casks and red apple notes, reminiscent of a bold apple brandy."
Proprietor's Bourbon County Stout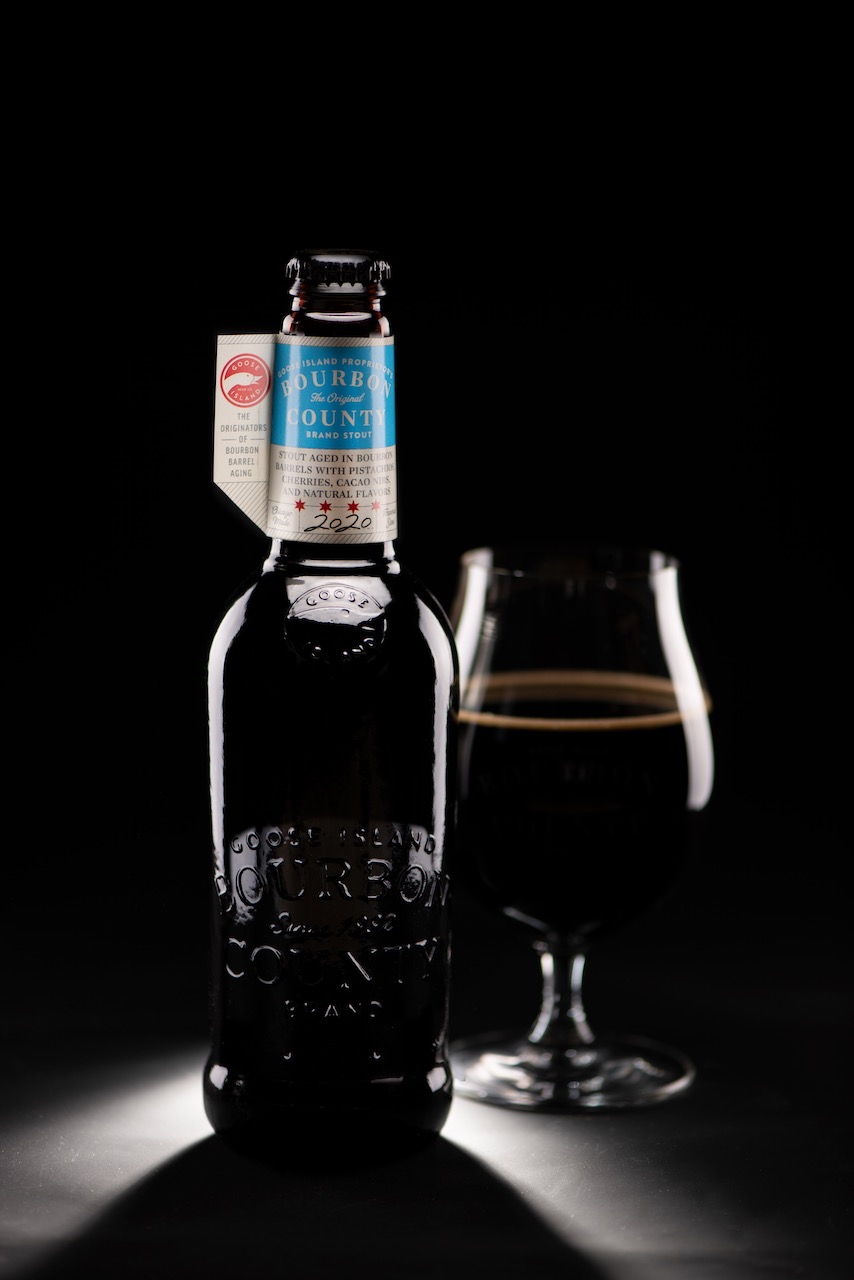 Emily Kosmal, who created 2016 Proprietor's is back at it again for 2020. This year's Prop is inspired by the Italian frozen treat spumoni. The popular tri-colored dessert has nuts and candied fruit between the three layers of pistachio, cherry, and chocolate.
Prop this year is blended with pistachios, cacao, candied Amarena cherries, and natural vanilla flavors. Kosmal is the first brewer ever to have her recipe brewed for Prop twice.
"I think about BCS so often, that sometimes it appears in my dreams," Kosmal said. "I had a dream that I was in the Goose taproom serving spumoni ice cream and BCS. The moment I awoke, I knew that was it. Spumoni would make a fun new variant. As an Italian American, spumoni has always been my favorite flavor of ice cream."
Birthday Bourbon County Stout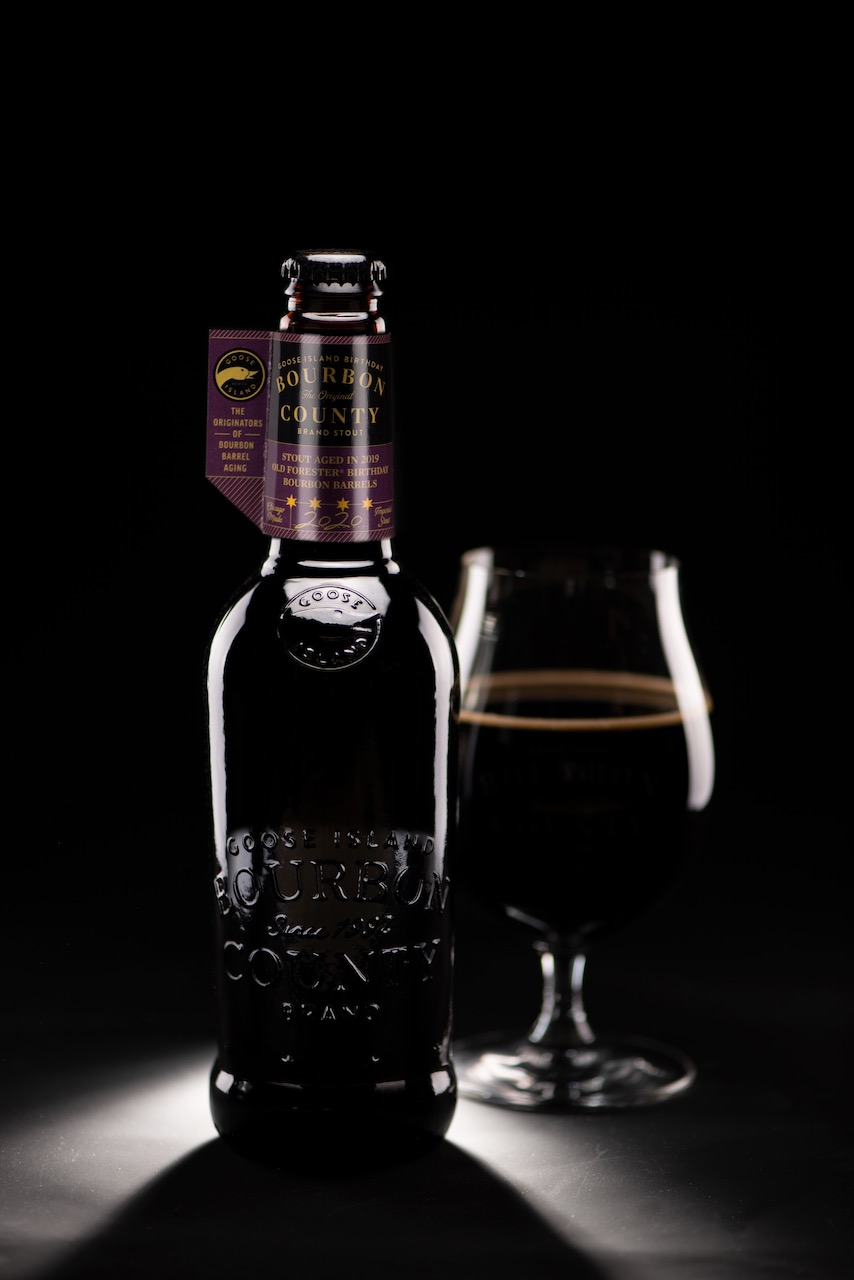 Old Forester's Birthday Bourbon is released each year on the birthday of founder George Garvin Brown. The bourbon is chosen from 11-year-old barrels and all of the bourbon is picked from one specific production day. In 2019 the bourbon was described as "rich oak spice and blackcurrant coupled with light maple, caramel cake, and white floral notes."
Those are the barrels that housed Bourbon County Stout for a year and produce a variant with berry, maple, chocolate, and vanilla.
"Both Old Forester Birthday Bourbon and Goose Island Bourbon County Stout are highly anticipated releases, so it's been fun to bring these two celebrated products together," said Old Forester President and Managing Director Campbell Brown.
Anniversary Bourbon County Stout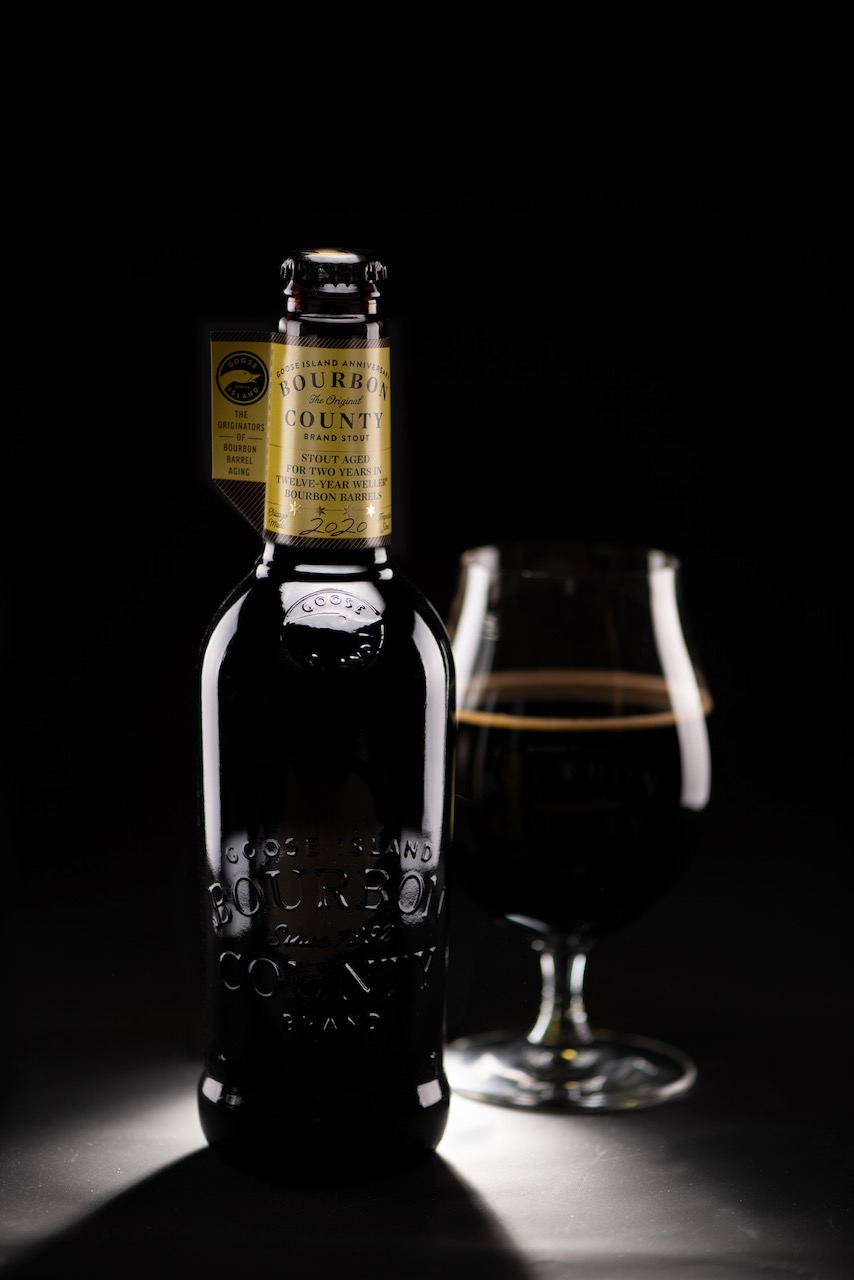 Celebrating the 10-year anniversary of the Black Friday release, Goose Island's Anniversary Bourbon County Stout aged for two years in Weller 12 Year barrels. Typically aged in 4-5-year-old barrels, the older barrels, along with the extra year of aging, will provide a more robust and bourbon-forward flavor profile.
Expect notes of dried fruit, bourbon, chocolate, and vanilla in what will most likely be the strongest beer of the lineup.
"This year's Bourbon County Stout lineup is special because it marks a milestone that we are particularly proud of, the 10th anniversary of our namesake Black Friday release," Goose Island President Todd Ahsmann said. "Back in 2010 we had no idea the impact our Bourbon County Stout release on Black Friday would have on the craft beer community, and today we are proud of the tradition it's become."
My Thoughts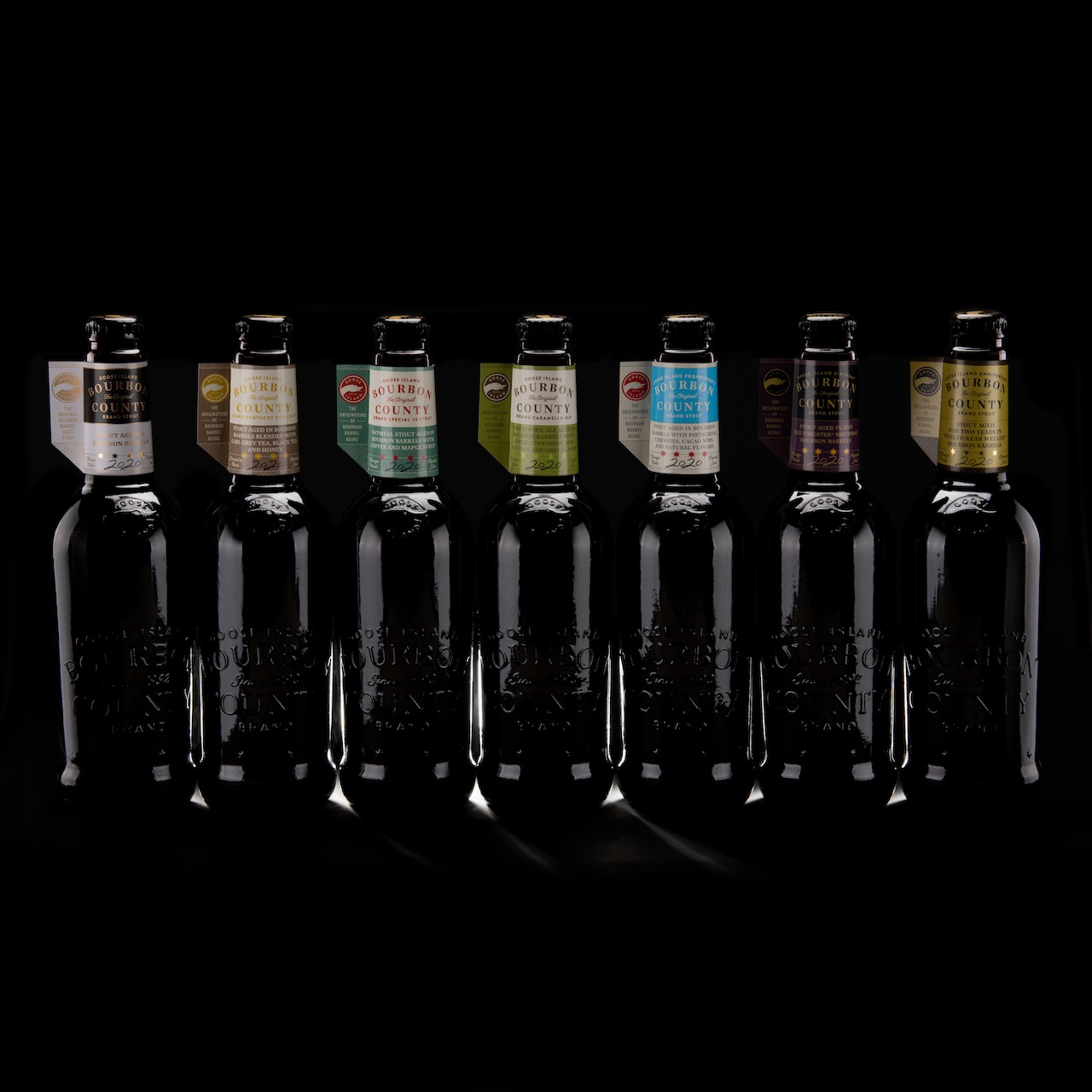 I've learned not to judge a Bourbon County Stout based on the description alone. I remember going into 2017 and hearing the tasting notes for Prop and thinking it was going to be awful. Today Prop 2017 is one of my favorite variants of all time, right up there with Prop 2014.
I'm always excited for the OG. It's usually a great barrel-aged stout and really can set the tone for the whole lineup.
For me, it's all about the barrel and the characteristics it develops in the beer. So the Anniversary Bourbon County Stout and Birthday Bourbon County Stout are two I'm very excited about.
Kentucky Fog intrigues me. It's going to be interesting to see how the tea is incorporated into the beer. Tea can be a very light flavor and so how will it play within the powerful notes of the barrel-aged stout is something I'm interested in trying.
We're getting closer to bringing back a straight coffee variant. Special #4 is the closest thing we've had in a few years and as long as the maple doesn't dominate the flavor profile, coffee seems like it will once again be a prominent flavor in the Bourbon County Stout lineup. The last two years of the Coffee Barleywine and Café de Olla simply didn't do it for me. Goose has great connections to local coffee roasters – show off the coffee!
I hope Prop isn't too sweet. There are a lot of adjuncts in that one and if the cocoa, vanilla, and cherries aren't balanced out it might be too much. But as I've learned in the past, it's best to wait and try everything and then see.
Usually, the variant announcement is the biggest news prior to the Black Friday release but this year it's just part of the equation as Goose hasn't announced how they'll release the beers this year. With the pandemic, it seems almost impossible that they'll do the release with big lines at Binny's and liquor stores around the country.
For now, the conversations will rage on the message boards with hot-takes on the variants, what will happen with Prop Day, and how will the release happen.
---