No Comments
Ultimate 6er | Thanksgiving Feast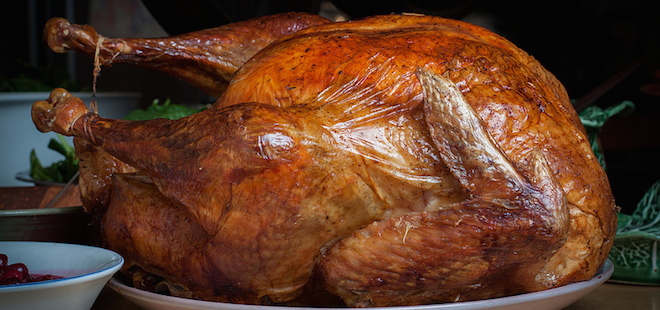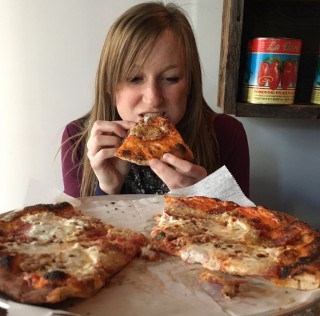 Friendsgiving: the greatest excuse for you to binge eat, binge drink and binge watch the NFL with all of your closest friends in a single day. It's also a great day for your friends who are amateur cuisiniers to demonstrate their skills while those of us who can barely cook noodles properly get to benefit from their endeavors.
The single complication in the entire day's festivities is the common requirement to bring a dish to share. If you're already stressing about the impending salad you need to make tomorrow morning, or if you're planning on passing off a grocery store casserole as your "homemade" mac and cheese, read on. I'm here to save your pride with a sure-to-please dish to share: the Ultimate 6er for a Thanksgiving feast:
Course 1: Green Bean Casserole
As your first course of the meal, your palate will be fresh and won't need a flavor overload to satisfy your appetite. For this reason, you'll want to reach for a Märzen. The mild hop profile of the Märzen will bring out the bitterness in the green beans while the maltiness allows the flavors of the casserole to come through.
ABV: 6.5% | IBU: 20
Course 2: Sweet Potatoes with Marshmallow
Following the relatively mild first course, it's time to increase the hops profile in your pairing. A pale ale will contrast well with the rich, sugary goodness of the sweet potato casserole. Look for an APA that balances its bitter hops with fruity notes and a malty undertone.
ABV: 5.0%
Course 3: Stuffing
Amber ales will pair well with most Thanksgiving dinner courses, but we recommend pairing them with stuffing. Whether it's your great-aunt's homemade stuffing recipe or boxed Stove Top, an amber will highlight the seasoning in the dish without overpowering it. In addition, amber ales tend to focus on the malts, so they work well with a bready course.
ABV: 4.4% | IBU: 45
Course 4: Turkey
For the main event, reach for a porter. Porters pair well with roasted or smoked foods, so they're the perfect complement to roasted turkey or honey-smoked ham. Look for a porter that's brewed using smoked malts, dark chocolate or coffee to enhance the burnt flavor typical of this style.
ABV: 6.5% | IBU: 45
Course 5: Pie
The citrus and floral flavors of double IPAs will bring out the spices in your favorite pumpkin or apple pie. Double IPAs are typically boozier than American IPAs and can have a sweetness that super-hopped IPAs are missing, so they're the perfect complement to heaping slice of your favorite Thanksgiving dessert.
ABV: 9.0% | IBU: 90
Course 6: The After-Meal
Around 7 or 8pm, you may begin to feel the tiniest pangs of hunger. You will wonder at the human body's endurance as you open the refrigerator door and start to peer into the containers of leftovers. And while you're in there, you may as well grab one of your last beers of the day. At this point, you're still (mostly) stuffed so it's time to reach for a light and refreshing lager to finish the night off right.
ABV: 5.0% | IBU: 29
Photo Credit: Tim Sackton
---